Three groovy international pop-up shops are filling previously empty North Michigan Avenue storefronts, perking up the shopping district for the holidays.
Why it matters: The Magnificent Mile lost big stores like Macy's, Gap, and Uniqlo last year, leaving nearly 30% of the shopping district vacant.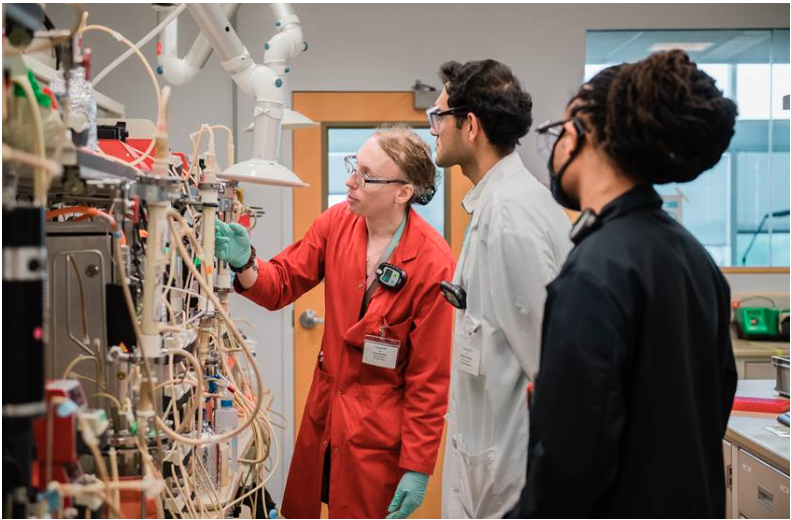 Prince William of Wales launched the Earthshot Prize Awards last year, an international contest to fund the world's most promising projects in five categories: "protect and restore nature, clean our air, revive our oceans, build a waste-free world, and fix our climate."
Driving the news: Skokie-based LanzaTech was recently named the only American finalist in this year's competition.
The Chicago Reader cut ties with freelance writer John Greenfield last week after he published a story exploring online allegations of a toxic workplace at The Hideout.
Based on accounts of anonymous sources, Greenfield's self-published story on Medium criticized some current and former Reader writers for their coverage and online comments on the issue.
Chicago, get ready for one of the most bananas Bourbon County Brand Stout (BCBS) that Goose Island has ever produced.
Why it matters: BCBS revolutionized craft brewing when it was introduced in 1992, and even though the brewery is now owned by giant Anheuser-Busch, it remains one of the most coveted and refined beers of its kind.
Bally's is moving forward with its plans to build a casino by buying the Tribune's Freedom Center production plant along the Chicago River in West Town.
The sprawling 30-acre site will house the new casino, a hotel and an entertainment district by its expected opening in 2026.
The $24.6 billion merger between grocery giants Kroger (which owns Mariano's and some smaller chains) and Albertsons (Jewel) could have serious repercussions for the area.
Why it matters: The merger could affect about 250 local grocery stores if approved and shines a light on how unique our market is nationally.
👋 Hey, Monica here. Last Friday I ventured downtown and learned that the rumors are true.
Traffic is easy, street parking is plentiful, and you can eat lunch pretty much anywhere without a reservation.
Get a free daily digest of the most important news in your backyard with Axios Chicago.
🌱
Support local journalism by becoming a member.
Learn more