Meet the (possible) mayor: Jesús "Chuy" García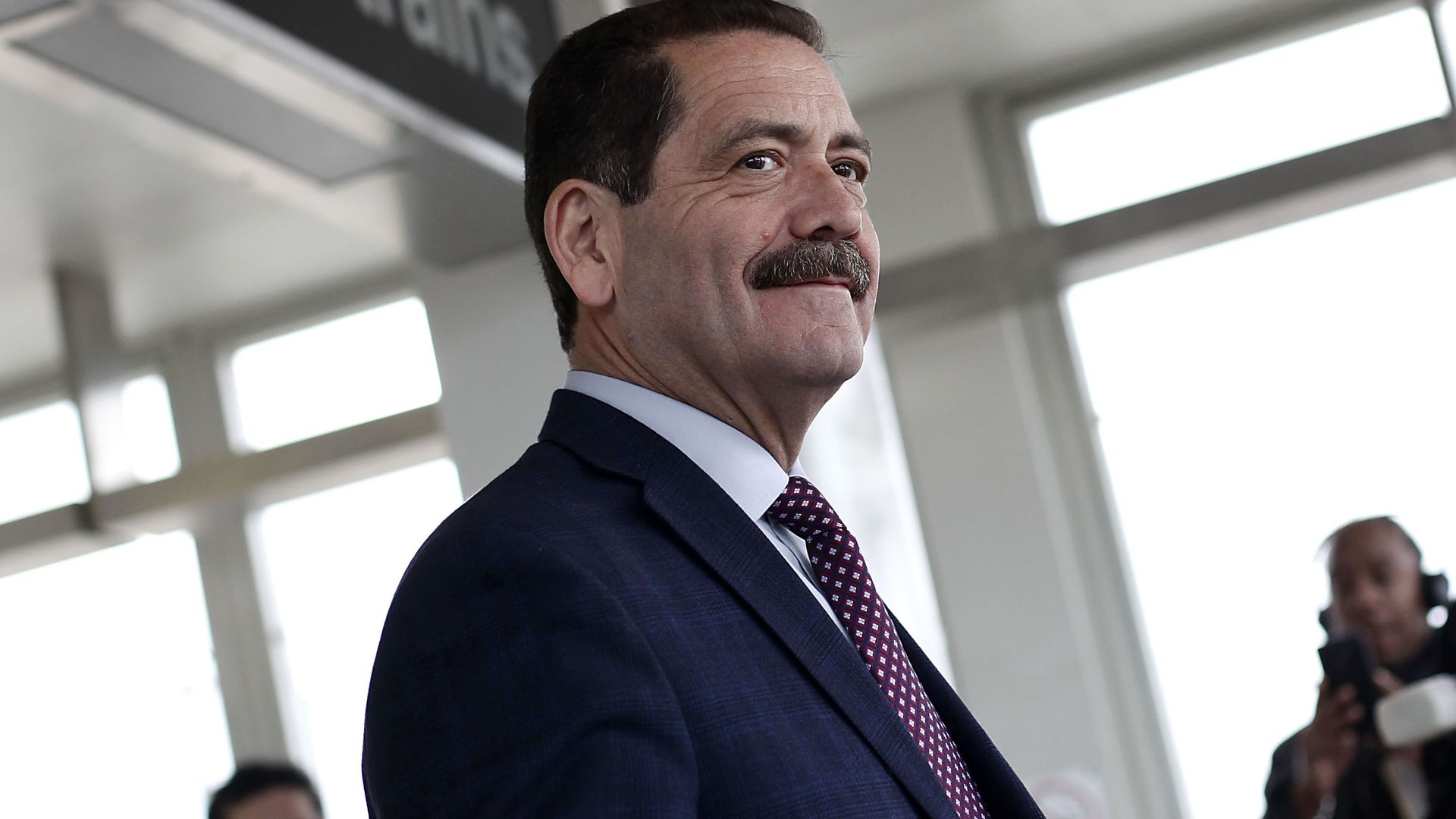 As part of our ongoing series to show a fresh side of this year's mayoral hopefuls, today we present our Q&A with U.S. Rep. Jesús "Chuy" García.
The candidate: García has worked in local politics and community organizing since the 1980s.
He co-founded the Pilsen community development group Enlace and backed Mayor Harold Washington as alderperson starting in 1986.
García has also served as an Illinois state senator, Cook County Board commissioner and the representative for Illinois' 4th Congressional District since 2018.
🏡 What neighborhoods have you lived in? "Pilsen and Little Village."
"When I first moved to Chicago when I was 9, my family lived in Pilsen, and then we moved to La Villita. My wife, Evelyn, and I bought our first home in La Villita 34 years ago, and I've been a proud resident ever since."
🏢 Favorite downtown building: "Hancock Building."
🎶 Favorite Chicago music venue: "Rosa's Lounge."🪑
Dibs: Pro/con? "Snow is heavy, and when you've spent a few hours shoveling, it is quite frustrating if someone takes your space."
🌮 Favorite taco place in the city: "Zacatacos."
📺 Favorite Chicago TV show: "'Taco Chronicles,' season 3, episode 1 (look it up!)"
💰 How much did your property taxes go up or down in 2022? "12.87%."
🏟 Do we need to do more to keep the Bears in Chicago? "The Bears are not only a beloved team in Chicago, but also help provide financial support to the Chicago Park District through their lease.
"In addition they provide jobs and help drive tourism and retail in the region. We've got to find a solution to keep our team and without kicking the cost to taxpayers."
🏙 How would you get people back to The Loop? "Here are some of my priorities for revitalizing downtown:
"Focusing on public safety.
"Year-round art and cultural events, including open markets and food halls.
"Invest in the CTA.
"Address high costs of rent."
🚦 If elected, would you get rid of the traffic-clogging stoplight at Chicago Ave. and the lake? "I'd explore construction of a flyover.
"Eliminating the light without changing the infrastructure would increase traffic at the Michigan Avenue exit of Lakeshore Drive, while keeping it green during rush hours would restrict access to hospitals and certain neighborhoods."
🏈 '85 Bears or '96 Bulls: "'85 Bears! When I first ran for alderman, my posters had a Bears color scheme and my photo on the poster had a Bears pin in the lapel. Oh, and I won my seat on the City Council in March of '85. The Bears won, I won!"
Finally, why do you want to be mayor? "I love Chicago, and we need leadership that has the experience to build the coalitions to deliver a safer, more prosperous future."
More Chicago stories
No stories could be found
Get a free daily digest of the most important news in your backyard with Axios Chicago.