What we know about the fatal police beating of Tyre Nichols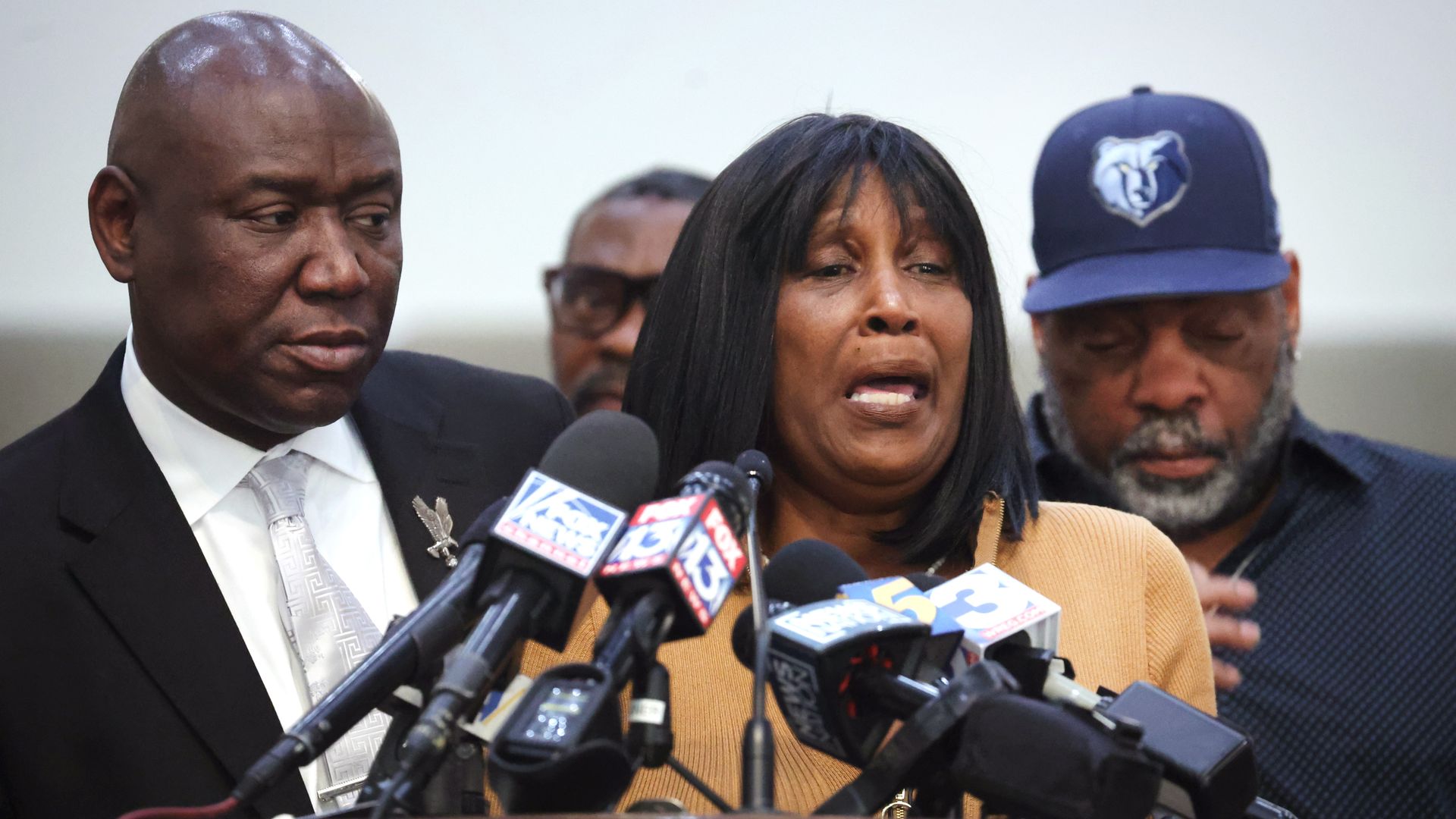 Five former Memphis Police Department officers charged with second-degree murder and other crimes over the death of Tyre Nichols, a 29-year-old Black man​ who died days after he was beaten by officers during a traffic stop in January, pleaded not guilty to the charges on Feb. 17.
The latest: Former officers Tadarrius Bean, Demetrius Haley, Emmitt Martin III, Desmond Mills, Jr. and Justin Smith also pleaded not guilty to charges of aggravated assault, aggravated kidnapping, official misconduct and official oppression in during an arraignment hearing at Shelby County Criminal Court.
They are among a total of seven officers involved in the traffic stop who were later relieved of duty by the Memphis Police Department and among six who were officially fired.
All of the prior closed and pending cases involving the five officers are being reviewed for misconduct, the Shelby County District Attorney's Office announced on Feb. 9.
Memphis police officials have accused Demetrius Haley of allegedly taking photos of himself standing in front of Nichols after he was beaten. Haley admitted that he "shared the photo in a text message" with five people, according to state records.
Catch up quick: Nichols, a father who enjoyed skateboarding and photography, was pulled over by members of a specialized police unit just blocks away from his home on Jan. 7.
The police department said in its initial Jan. 8 release on Nichols' arrest that he was stopped was for "reckless driving" and was taken to the hospital "in critical condition" after two confrontations with officers.
Attorneys hired by Nichols' family said Tyre died days later on Jan. 10 and that footage from the stop would show him being subjected to "unadulterated, unabashed, nonstop beating" by police officers for three minutes.
The department has said its investigation into Nichols' death is ongoing and additional charges and personnel actions may be coming.
The city of Memphis publicly released footage of the traffic stop on Jan. 28.
In the footage, which includes graphic, violent content and depicts two separate encounters between the police and Nichols, at least five officers are seen either kicking and punching Nichols at the corner of a residential street, as well as hitting him with what appears to be a baton and forcing him to the ground.
After the assault, which lasted at least three minutes, two officers dragged Nichols to the side of a police car, where he was left without medical attention for around 20 minutes.
Throughout the footage of the assault and the initial traffic stop, Nichols did not appear to have physically assaulted any of the officers and is repeatedly heard saying "alright" and "okay" as multiple officers restrain him.
The big picture: The department disbanded the specialized police unit involved in the beating of Nichols on Jan. 28.
The unit, called SCORPION — which stands for Street Crimes Operation to Restore Peace in Our Neighborhoods — was a 40-person team created in 2021 to help curb rising crime rates in the city.
Preston Hemphill was the sixth officer fired over Nichols' death because of his involvement in the initial traffic stop, during which he fired a taser gun. His actions are still under investigation, though no charges have been made against him.
A 22-year-old Memphis man has accused the five officers who face charges of assaulting him days before they beat Nichols during the traffic stop.
The Memphis Fire Department said in a statement on Jan. 30 that it fired two of its EMTs and a lieutenant following an internal investigation into their medical response to Nichols after the beating.
It found that the EMTs, Robert Long and JaMicheal Sandridge, and the lieutenant, Michelle Whitaker, "violated numerous" departmental policies and protocols.
The police beating of Nichols prompted shock, sadness and outrage from the public and state and national elected officials and community members, with President Biden calling it "yet another painful reminder of the profound fear and trauma, the pain, and the exhaustion that Black and Brown Americans experience every single day."
It is still unknown why officers originally pulled Nichols over and why members of the specialized police unit were involved. The total number of officers involved is also unclear, as is how many are currently under investigation.
Memphis Police Chief Cerelyn Davis said the cameras did not record any evidence of probable cause for the traffic stop, though she stressed that that did not mean none existed.
An official cause of death for Nichols has not been issued by the Shelby County medical examiner's office, but an independent autopsy performed by a forensic pathologist hired by his family found that "Tyre suffered extensive bleeding caused by a severe beating," according to the family's attorneys.
Go deeper: VP Harris at Tyre Nichols' funeral: He "should have been safe"
Editor's note: This story has been updated with additional reporting and developments.
Go deeper