U.S. reacts to video of Tyre Nichols' fatal beating by Memphis police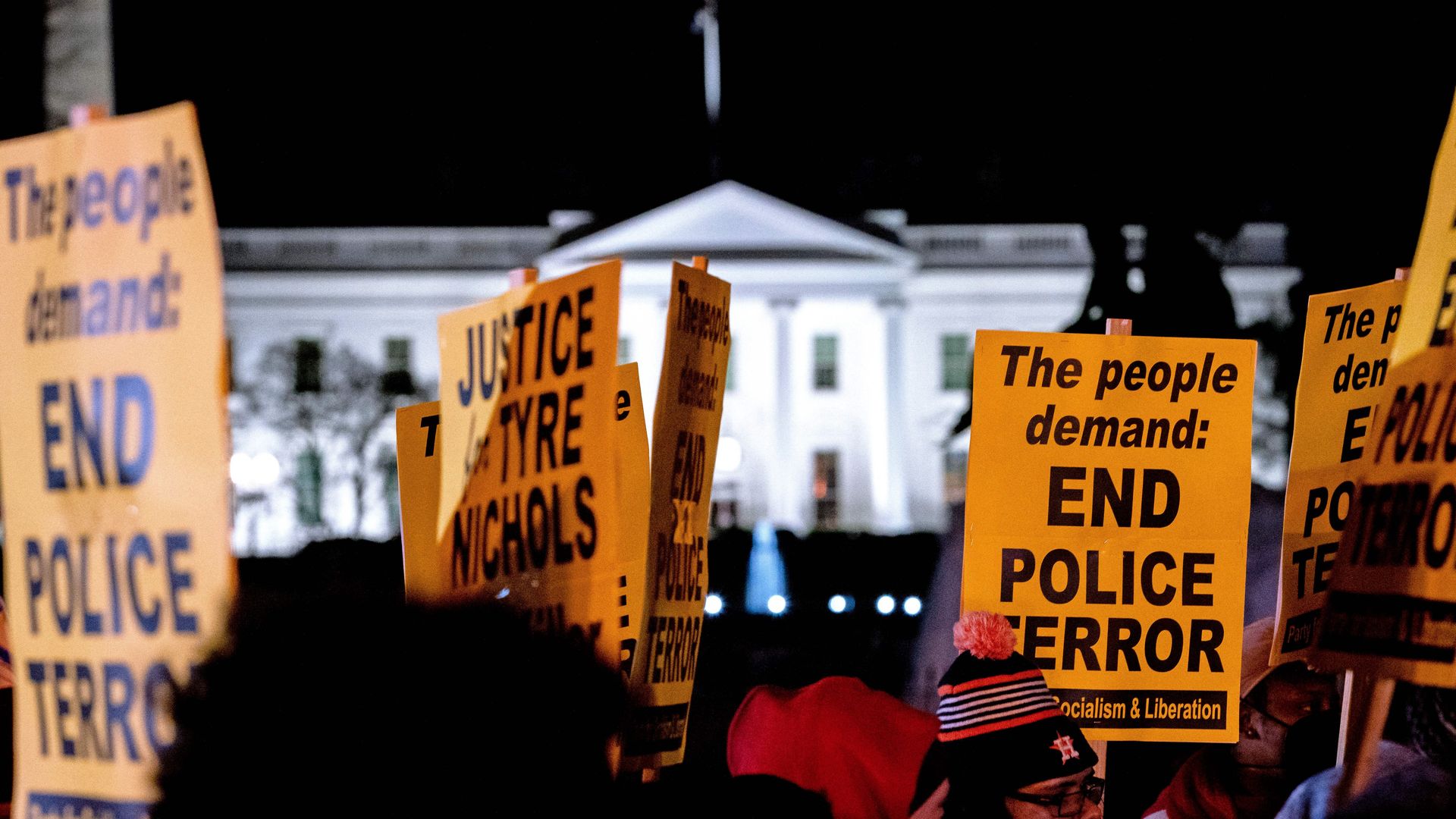 People across the U.S. reacted Friday after the city of Memphis released video depicting police fatally beating Tyre Nichols, a 29-year-old Black man who died days after a violent arrest.
The big picture: Elected officials and community members expressed shock and sadness after seeing the police body camera and neighborhood security camera footage​, which showed multiple Memphis Police Department (MPD) officers kicking, punching and striking Nichols with a baton as he screamed for help.
The latest: Gov. Bill Lee (R) said in a statement that Nichols' death was a "cruel, criminal abuse of power" that would not be tolerated.
The officers, he added, did not "represent the honorable men and women of law enforcement" and called for them to be brought to justice in "this tragic loss of life."
"The City of Memphis and the Memphis Police Department need to take a hard look at the misconduct and failure that has occurred within this unit," Lee said.
Details: "Like so many, I was outraged and deeply pained to see the horrific video of the beating that resulted in Tyre Nichols' death," President Biden said in a statement on Friday evening. "It is yet another painful reminder of the profound fear and trauma, the pain, and the exhaustion that Black and Brown Americans experience every single day."
"We must do everything in our power to ensure our criminal justice system lives up to the promise of fair and impartial justice, equal treatment, and dignity for all," Biden continued. "Real and lasting change will only come if we take action to prevent tragedies like this from ever happening again."
Former President Obama and First Lady Michelle Obama tweeted Saturday that Nichols' "vicious, unjustified beating ... and his ultimate death at the hands of five Memphis police officers is just the latest, painful reminder of how far America still has to go in fixing how we police our streets."
"Along with mourning Tyre and supporting his family, it's up to all of us to mobilize for lasting change."
House Minority Leader Hakeem Jeffries (D-N.Y.) said that justice for Nichols must be "swift and complete," adding that "the brutal and violent killing [...] by officers sworn to protect the community is unconscionable."
Tennessee Sens. Bill Hagerty (R) and Marsha Blackburn (R) released statements on Friday saying: "Like so many across our state and nation, I am deeply disturbed by the video footage released this evening. My prayers are with Tyre Nichols' family as they endure unimaginable grief."
Hagerty said he asked the Department of Justice and FBI "to keep my office apprised of their ongoing investigations," adding that he urges "a full, independent investigation to determine what happened and how to prevent such misconduct from ever happening again."
"My office has been in contact with DOJ and will continue to work with our federal and local officials," Blackburn said in her statement. "I am confident the Memphis Police Department and State of Tennessee will conduct a thorough investigation. [My husband] and I are praying for the loved ones of Tyre Nichols and for peace in Memphis and across our state."
Meanwhile, Martin Luther King III, an activist and the eldest son of Martin Luther King Jr., said he was "deeply disturbed" by the video. "We all witnessed a horrific yet perversely familiar act committed by officers of the law. Everyone involved must be arrested & charged with the murder of Tyre Nichols. His family and our nation deserve justice."
The Memphis Grizzlies also issued a statement saying, "We are distraught to find ourselves dealing with a needless loss of life due to police brutality, and this time it was one of Memphis's own. [...] Let's support each other and respect how our fellow Memphians are coping."
There was also a moment of silence ahead of their game with the Minnesota Timberwolves on Friday.
Civil rights attorney Ben Crump, one of the attorneys representing the Nichols family, told CNN's "State of the Union" on Sunday that the video illustrates a culture in which, regardless of the police officers' race, "it is somehow allowed for you to trample on the constitutional rights of certain citizens, from certain ethnicities and certain communities."
"I believe they all will be convicted of crimes. Whether all of them will be convicted of murder, we have to continue to dissect this video," Crump added of the police officers.
Zoom out: Protesters took to the streets in cities including Memphis and Washington, D.C., during the time surrounding the release of the video Friday evening.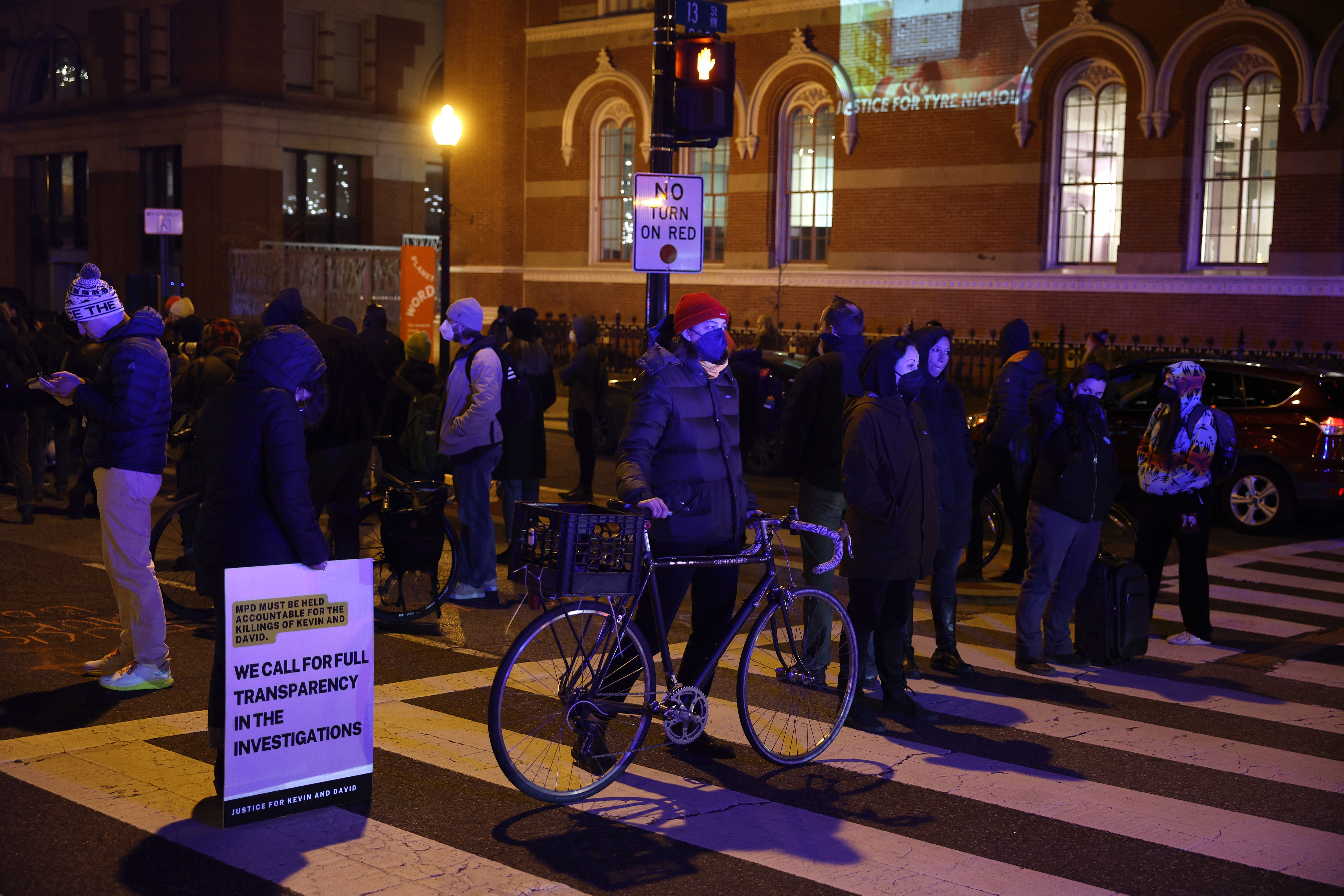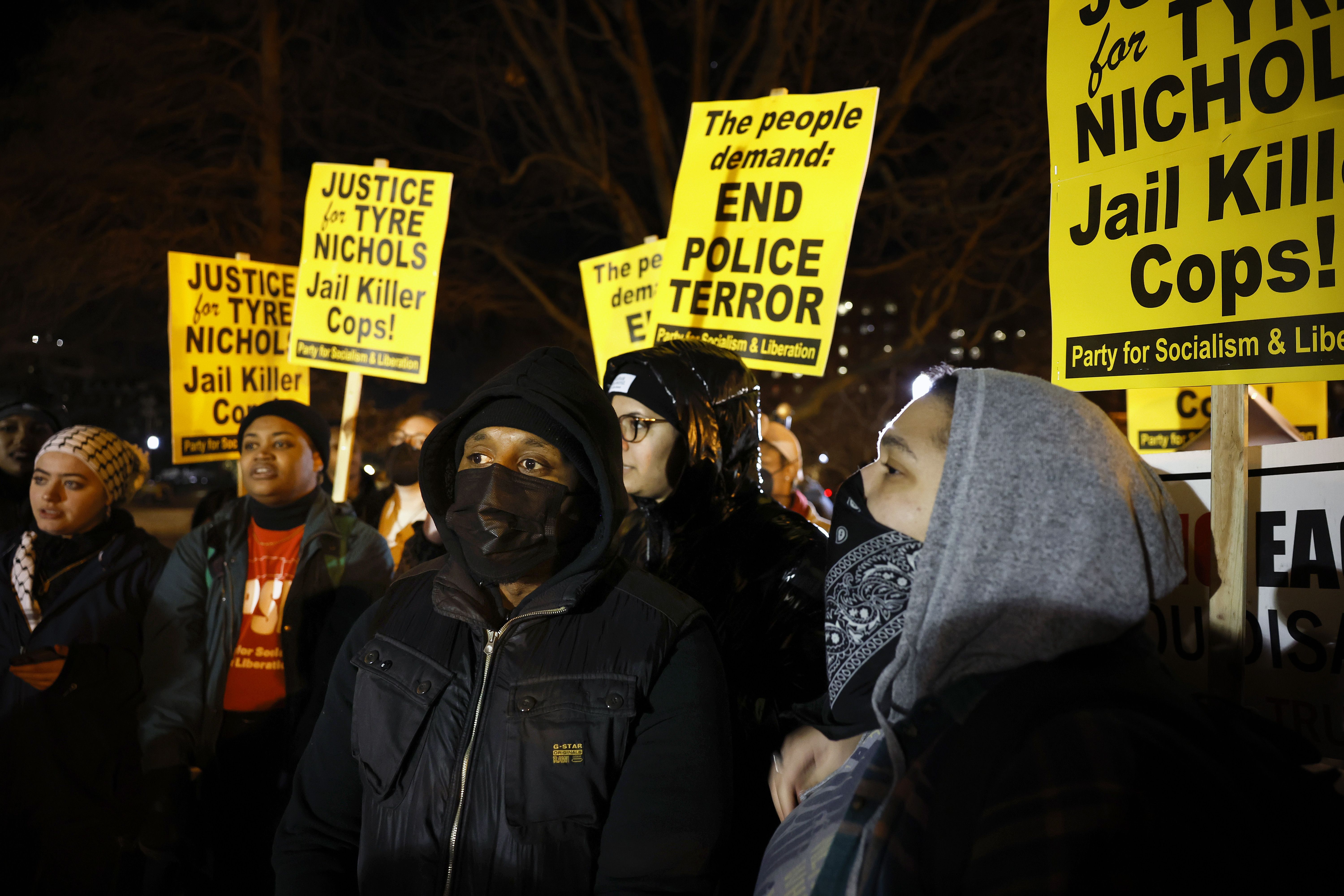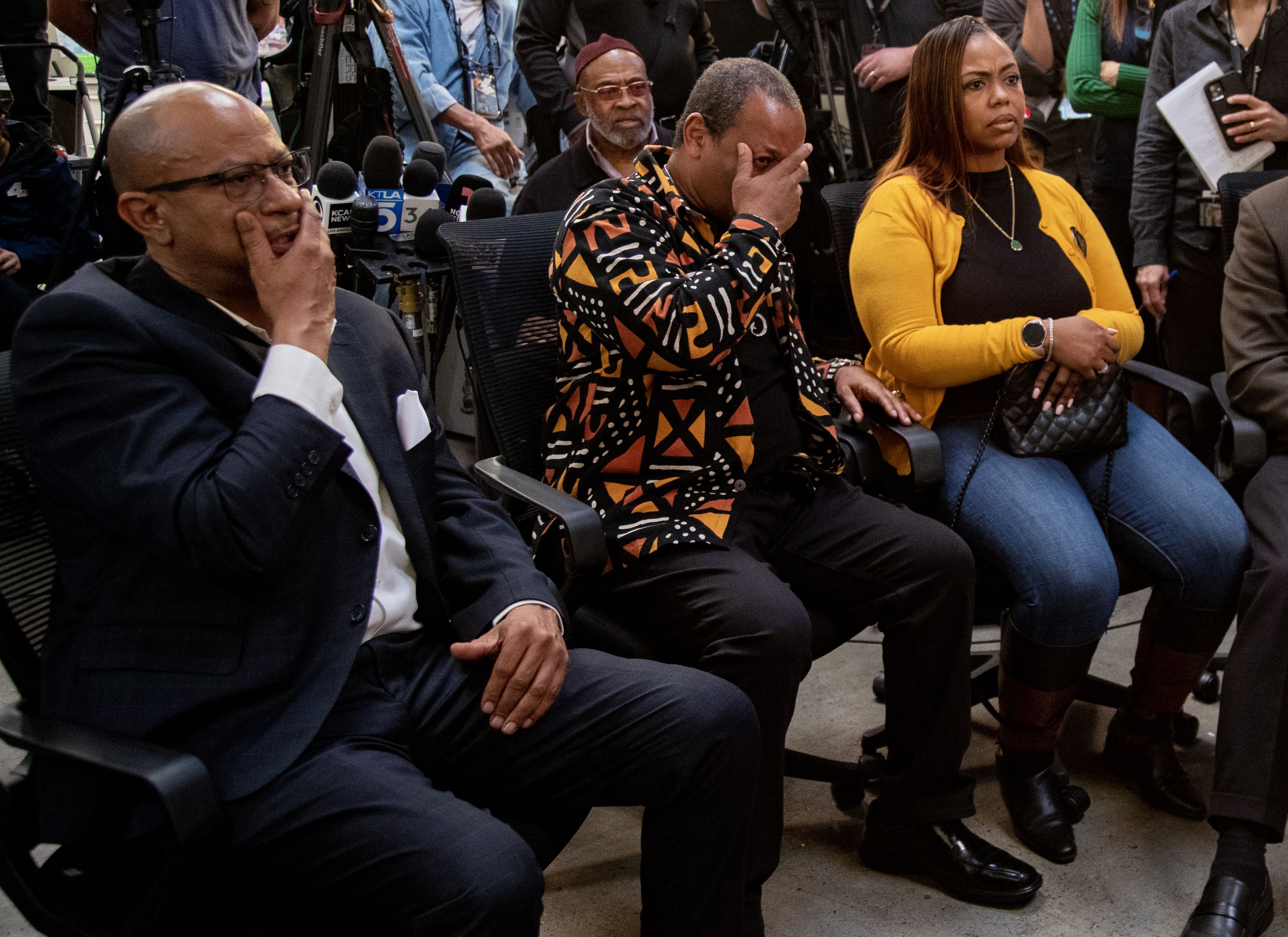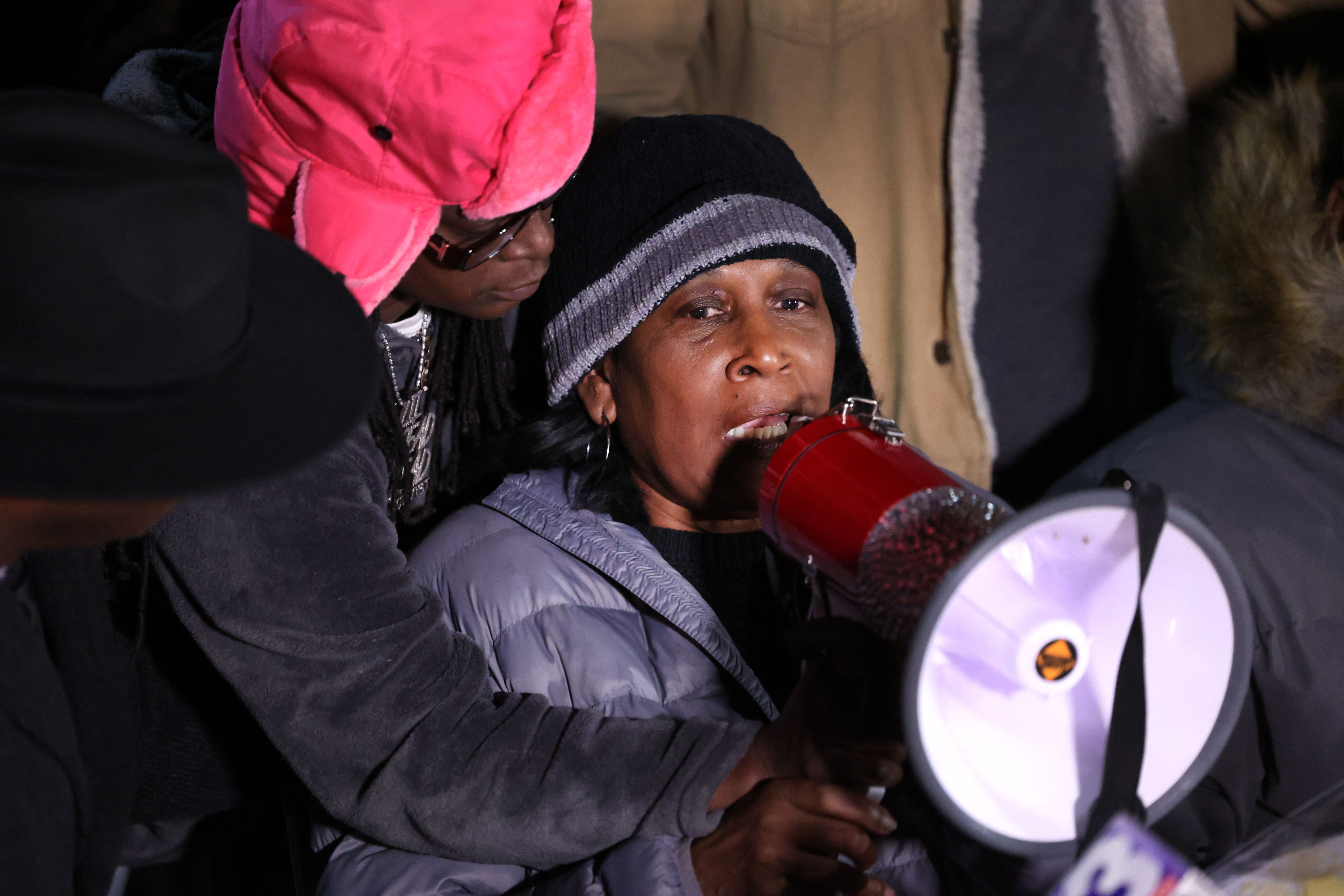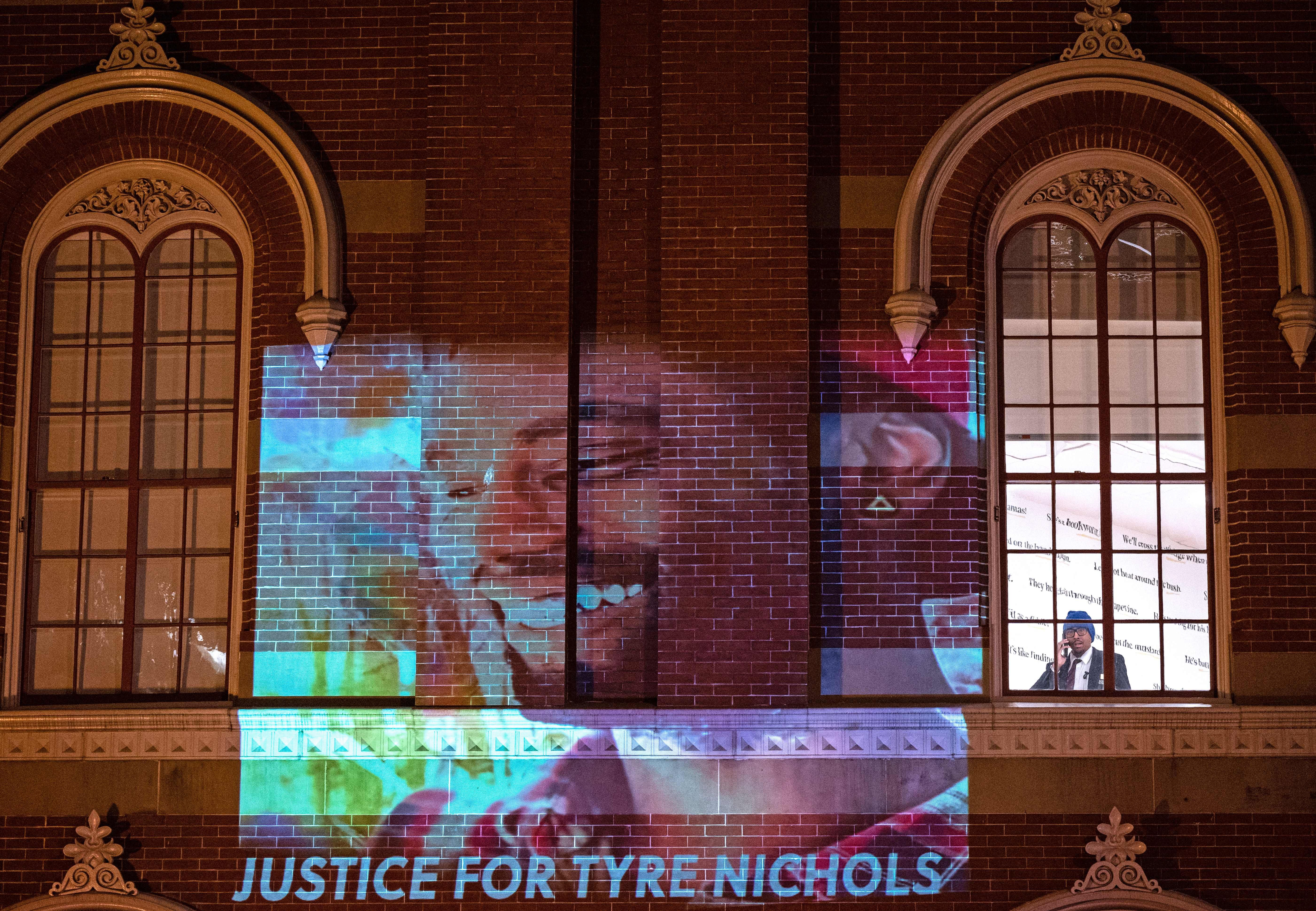 Editor's note: This story has been updated with additional statements.
Go deeper