Ex-Memphis officer accused of texting photo of Tyre Nichols after beating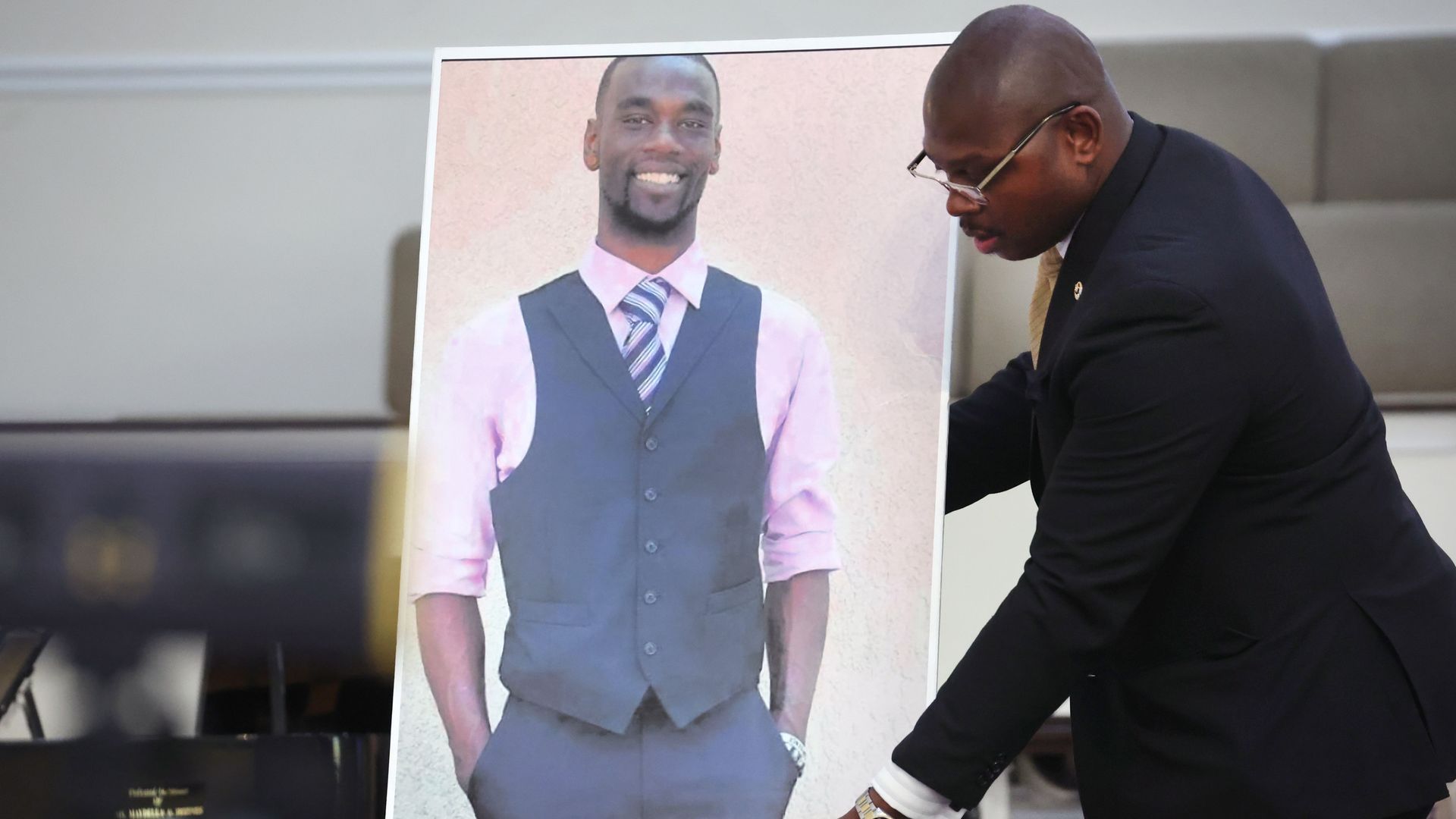 One of the former Memphis police officers charged in connection with Tyre Nichols' death allegedly took photos of the bloodied and beaten driver and sent it to several people, according to newly released state records.
Details: Demetrius Haley is accused of using his cellphone to take "two photographs while standing in front of the obviously injured" Nichols after he was handcuffed and propped against a police car during the Jan. 7 incident, per the documents obtained by the New York Times.
Haley has admitted that he "shared the photo in a text message" with five people — one civilian employee, two Memphis Police Department officers and "one female acquaintance," according to the decertification documents that the MPD sent to the Tennessee Peace Officers Standards and Training Commission.
The big picture: Nichols, a 29-year-old Black man, died three days after the traffic stop.
Haley is one of five former police officers, who are also Black, to be fired in connection with the beating and later charged with second-degree murder.
What they're saying: "Your on-duty conduct was unjustly, blatantly unprofessional and unbecoming for a sworn public servant," the Memphis Police Department said in the documents requesting that Haley and the other officers be decertified over the incident.
Of note: Two other officers involved in the traffic stop were relieved of their duties, including Preston Hemphill, who is white, who's accused of firing a Taser stun gun during the incident.
Read: The decertification documents from the MPD, via DocumentCloud:
Go deeper: Memphis police investigating more officers in Tyre Nichols case
Editor's note: This article has been updated with further context.
Go deeper