Axios Media Trends
February 14, 2023
Today's Media Trends, copy edited by Mickey Meece, is 1,738 words, a 7-minute read. Sign up.
📅 Thursday at 12:30pm ET: Join me and Axios' Erica Pandey for a virtual event on the future of the music industry. Guests include Steve Aoki and Audius co-founder Roneil Rumburg. Register.
1 big thing: Conservative talk splinters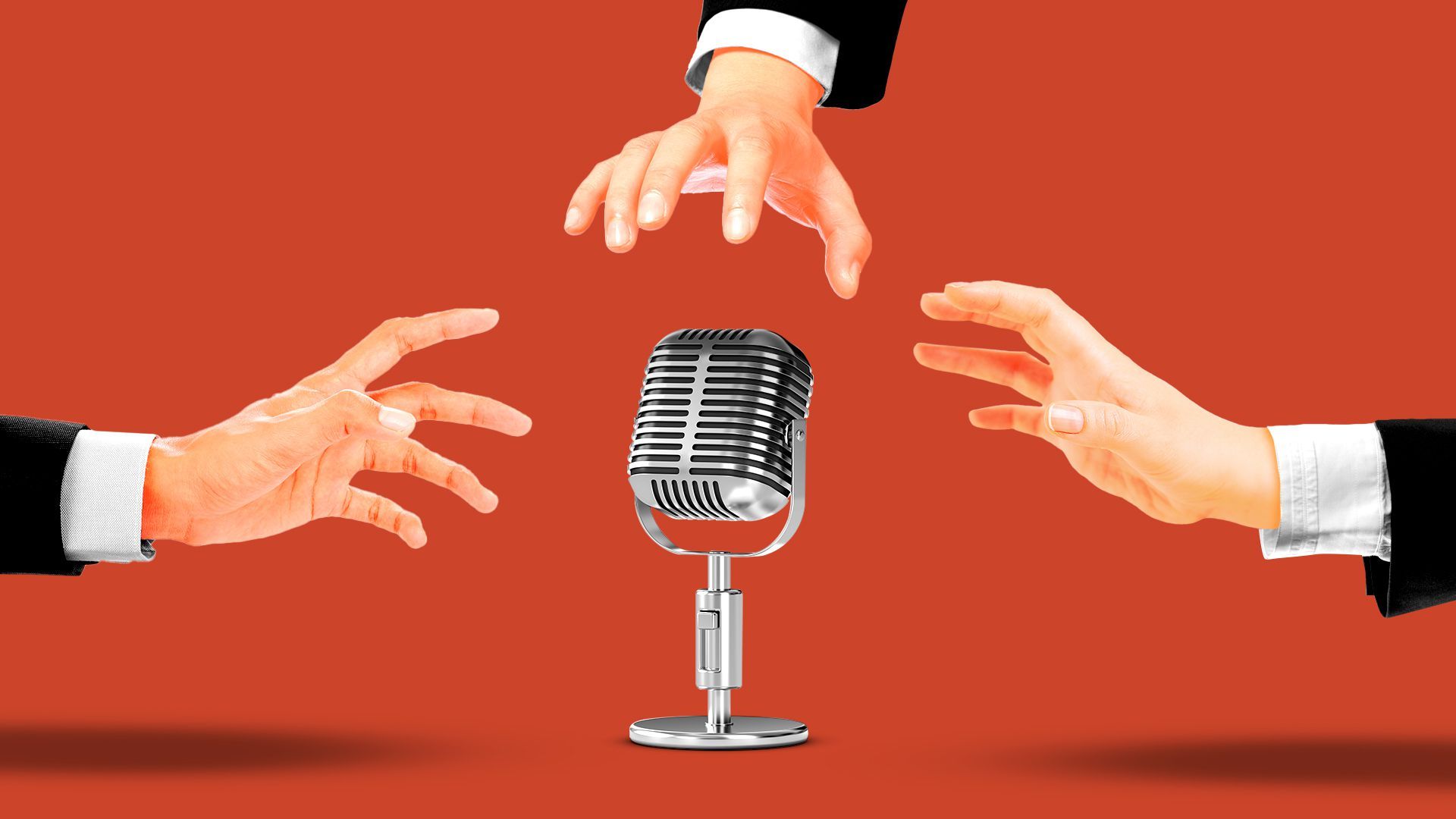 Rush Limbaugh's death two years ago this week left a void in conservative media that younger, more versatile contenders are still trying to fill.
Why it matters: Today, no one radio host commands the same level of power and influence that Limbaugh did, but a number of new voices are emerging — blending the reach of traditional and digital platforms — and collectively proving to be more powerful in shaping conservative opinion for younger audiences.
By the numbers: Limbaugh's show was broadcast to over 600 stations across the country, but many stations have opted to carry different programming in his noon to three pm ET time slot after his death.
Clay Travis and Buck Sexton's show with Premiere Networks, a radio subsidiary of iHeartMedia that carried's Limbaugh's program, is broadcast across 400 stations.
Dana Loesch struck a deal with Audacy in 2021 to make her show available at that same time on over 230 stations.
Dan Bongino debuted a new conservative talk program in Limbaugh's old time slot with Cumulus Media's Westwood One across more than 100 stations across the country. (Of note, Bongino said last year he would end his commitment once his contract expired with Cumulus in mid-2024.)
Be smart: Other station groups have opted to lean into local radio talent.
WSB Radio moved Erick Erickson into Limbaugh's slot in the Atlanta region.
Audacy Philadelphia replaced Limbaugh's show with local host Dom Giordano.
State of play: While their distribution footprints are smaller, these hosts are much more active on digital platforms than Limbaugh ever was, reaching younger audiences.
Between the lines: Podcasting has become a huge opportunity for radio hosts to expand their reach.
🦍 The "800-pound gorilla" in conservative podcasting is Ben Shapiro, said Howard Polskin, conservative media expert and author of The Righting, a conservative media analysis blog.
The Daily Wire had three of the fastest-growing podcasts on the right by percentage growth in Q4 last year, according to an analysis of Castbox data by Polskin.
📲 The Daily Wire has 2.8 million followers on TikTok, and its editor emeritus Ben Shapiro has 1 million.
The big picture: One major shift in the post-Limbaugh landscape has been the rise of ideologically-driven personalities who aren't wed to the Republican party line.
🔥 Provocateurs from outside traditional party politics, like Joe Rogan, Elon Musk, and Dave Portnoy, are driving a new strain of American political conversation.
The bottom line: "People are ideological, they hold sincere beliefs that remain unchanged regardless of party convention, which is why they tend to disregard typical party talking points," Loesch told Axios.
2. Scoop: More layoffs and furloughs at Lee
Lee Enterprises has begun telling some employees they will need to take a two-week, unpaid furlough or accept a salary reduction, according to an internal memo obtained by Axios.
Why it matters: Lee, one of the last remaining independent local newspaper companies, dodged a hostile takeover bid from hedge fund Alden Global Capital last year, Axios' Kerry Flynn and I write.
✂️ Furloughs are the latest in a series of drastic cost-cutting measures.
Lee quietly laid off hundreds of employees across its local papers and at the corporate level amid the takeover drama.
Details: In an email sent Monday, staffers at Lee-owned Richmond Times-Dispatch were told that all of their mandatory furlough time must be scheduled by the end of February. It must be taken in weekly increments — one week by the end of April and the other by Sept. 24.
🩺 Employees will continue to receive their benefits throughout the furlough period, and deductions for those benefits will continue to be taken out of their paychecks, the email said.
🗞️ Lee has been rolling out furloughs across its newsrooms. Staffers at the Roanoke Times, the Globe Gazette and the Lincoln Journal Star were told earlier this month.
Lee did not comment.
Between the lines: Some staffers were laid off ahead of the furlough notice. Others have agreed to voluntary buyouts.
The bottom line: The cost-cutting measures, and the latest forced furloughs, have caused employees to wonder if they would have been better off on Alden's payroll.
"Alden is clearly horrible and a terrible owner, and for me, what is frustrating is it feels like Lee has done their best impression of Alden's cost cutting since Alden made that buyout attempt," said David Carson, vice president of United Media Guild and a staff photographer at the St. Louis Post-Dispatch.
3. 🛒 Time launching new commerce site with Taboola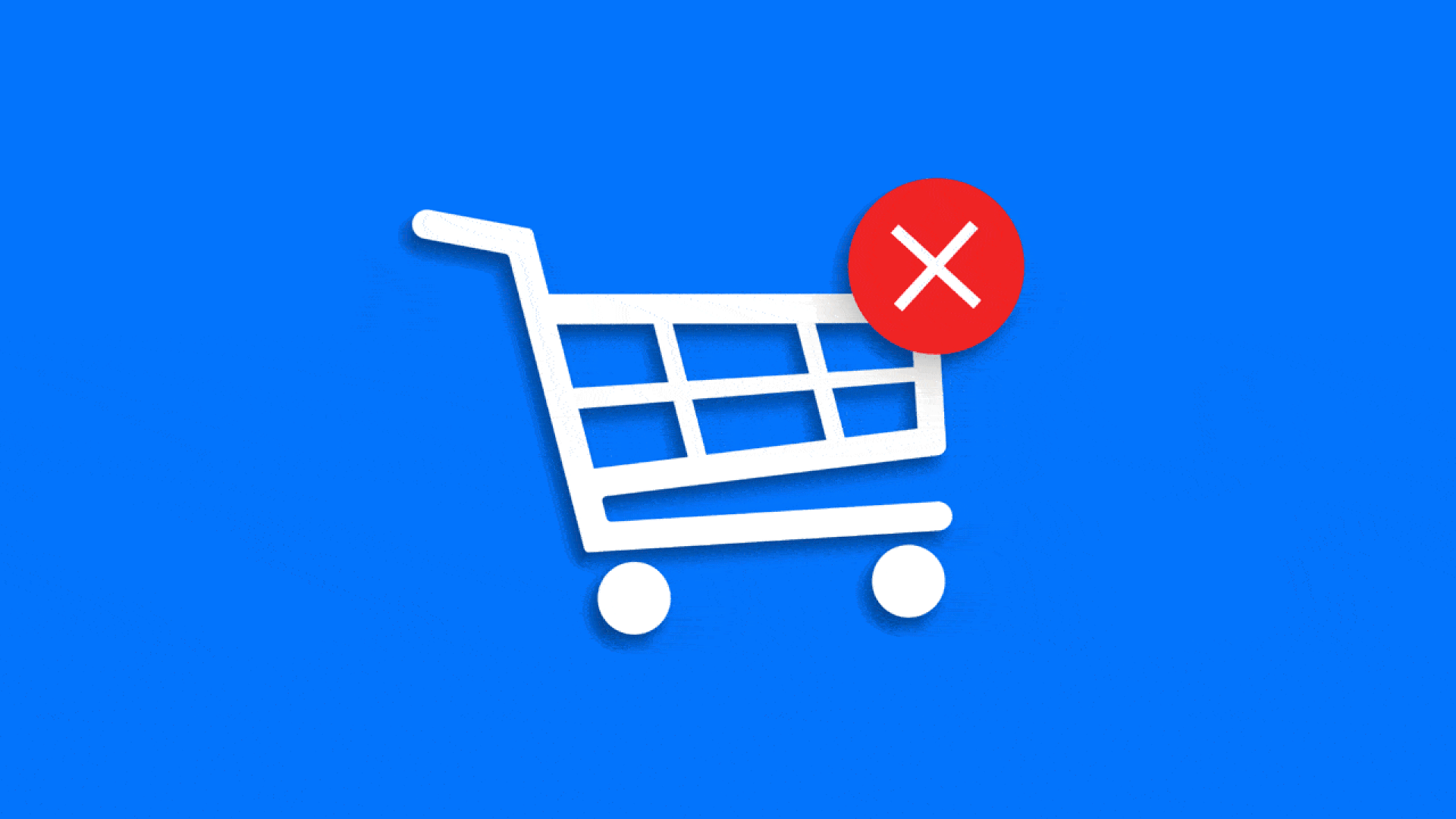 Time plans to launch a new commerce website next quarter powered by content created by a team of editors and writers at Taboola, executives told Axios.
Why it matters: "It's it's a long-term investment," said Taboola CEO Adam Singolda, referencing the five-year agreement between Taboola and Time.
The agreement is designed so that both Taboola and Time can take time to build trust among consumers and Time readers in commerce recommendations, he added.
Time's new CEO, Jessica Sibley, told Axios that the two companies "are mutually committed to building this business together."
Details: Time's new commerce site, which has yet to be named, will focus on product and service categories that align with Time's existing editorial coverage, Sibley said.
💳 "At launch, we will lean into Time's established reputation for trusted information and guidance in the categories of personal finance (banking, insurance, mortgages, etc.) and e-commerce (home, tech/gadgets, fashion, travel, etc.)," she said.
Leading the project will be leaders at Time across tech, digital, editorial and top management, Sibley added.
The big picture: Time will be Taboola's first publishing partner for a new business it's launching called Taboola Turnkey Commerce, which provides publishers with ready-to-use commerce recommendations content for them to sell affiliate advertising against.
Singolda hopes to broker more publisher agreements like the one with Time, to build on its $800 million acquisition of the e-commerce platform Connexity.
4. Iger commits to ESPN, but Hulu's future is TBD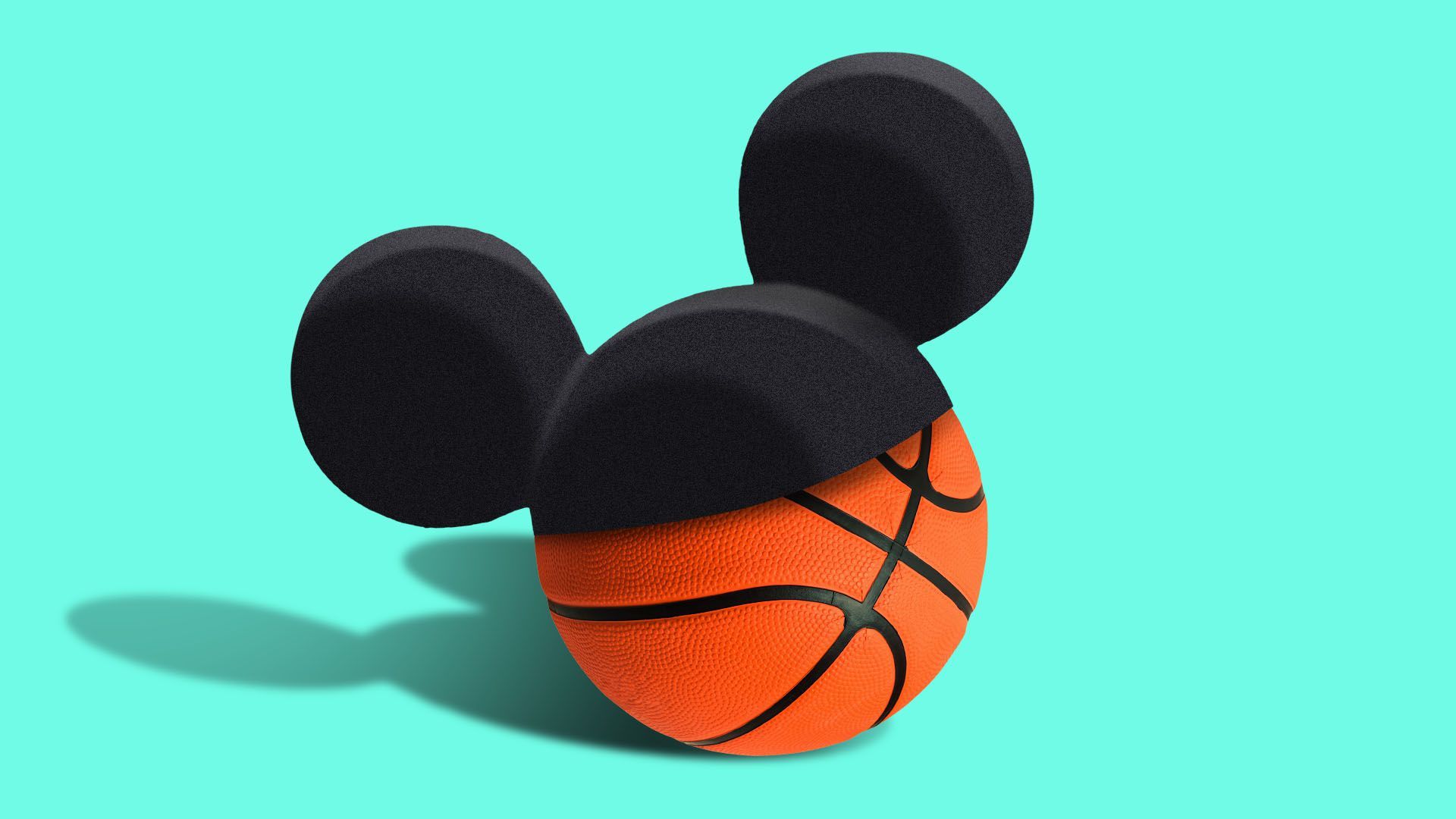 Disney CEO Bob Iger's restructuring of the company, essentially undoing all of the changes made by his predecessor, Bob Chapek, will keep ESPN safe for now. But Hulu's future is up in the air.
Yes, but: Despite Iger's public commitment to ESPN, the venerated sports network's future under Disney is more uncertain than ever, Axios' Tim Baysinger writes.
Why it matters: ESPN, which has been a cash cow for years, is in a precarious spot now because it has stayed closely tied to the fading legacy TV model as sports costs have skyrocketed.
Some investors have tried to pressure Disney to spin it off or sell, but Iger has dismissed those calls.
"We're not engaged in any conversations right now or considering a spin-off of ESPN. That had been done, by the way, in my absence," Iger said during the company's earnings call Wednesday.
State of play: Last week, Trian Partners' Nelson Peltz called off its proxy fight with Disney in response to Iger's changes.
The big picture: Keeping ESPN means Disney has to figure out where it fits in today's current media ecosystem.
ESPN shed another 2 million cable subscribers during Disney's last fiscal year.
On the streaming side, ESPN+ has almost 25 million subscribers — many of them coming via the Disney bundle — but streaming subscribers drive less revenue than cable subscribers.
Be smart: ESPN's costs are going to rise starting later this year when the new NFL deal kicks in, followed by the SEC football contract in 2024.
🏀 The network will be more cost-conscious when it comes to sports rights, though that edict will be immediately tested by the NBA's new round of deal talks that are expected to begin this year.
🦚 Of note, CNBC's Alex Sherman reports that NBC Sports is prepared to make "an aggressive offer to win back NBA rights after more than 20 years without them."
What to watch: Disney is on the hook to buy out Comcast's 33% stake in Hulu — each side holds an option to trigger the deal — as soon as 2024 at a minimum valuation of $27.5 billion, Tim writes.
🤔 Iger was pressed by CNBC on the notion that Disney buying Comcast's Hulu stake is the conventional wisdom, to which Iger responded, "And I think I am suggesting that that is not necessarily the case."
Sign up for Axios Pro Media Deals authored daily by Kerry and Tim.
5. Yahoo to lay off more than 20% of staff as it shrinks ad biz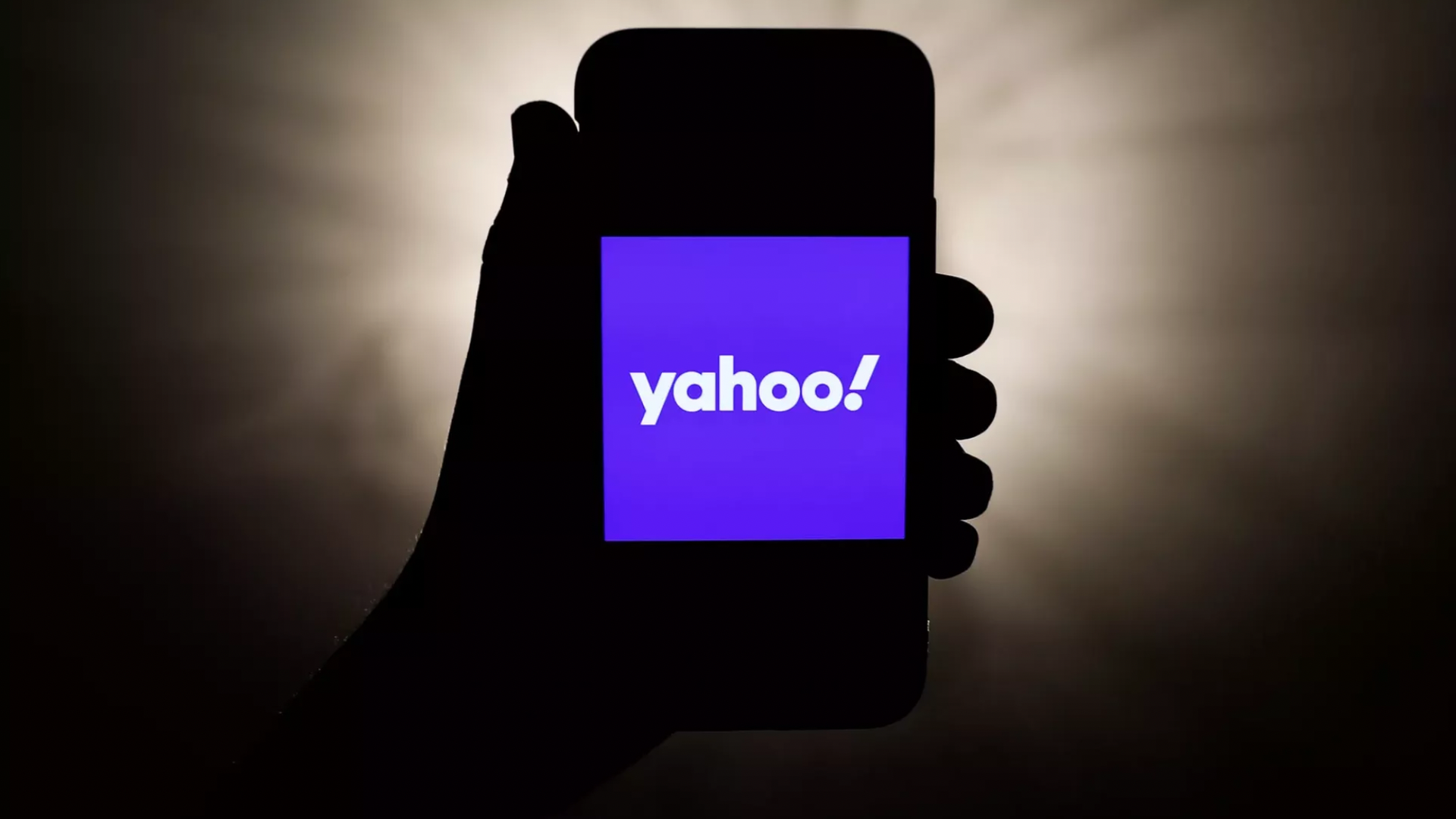 Yahoo plans to lay off more than 20% of its total workforce as part of a major restructuring of its ad tech unit, executives told Axios.
✂️ The cuts will impact more than 50% of Yahoo's ad tech employees — more than 1,600 people.
Why it matters: The changes will end Yahoo's yearslong effort to compete directly with Google and Meta for digital advertising dominance.
Yahoo will shut down its supply-side ad platform and its native advertising platform and will instead focus on its demand-side ad platform, which Lanzone said, "is world class and does billions in revenue."
Driving the news: In an interview, Yahoo CEO Jim Lanzone stressed that the layoffs are not attributable to financial challenges, but rather, strategic changes to the company's Yahoo for Business advertising unit, which is not profitable.
For content, Yahoo as a whole is profitable and brings in roughly $8 billion in annual revenue, as Axios has reported.
6. Super Bowl viewership up 1%
Fox's Sunday evening telecast of the Super Bowl drew 113 million viewers across digital and traditional TV platforms, making it the most-watched Super Bowl since 2017, according to ratings from Nielsen.
Why it matters: A nail-biter finish to a high-scoring game, along with a buzzy halftime show, proved to be the perfect formula for winning America's attention.
The event drew slightly (1%) more viewers than the 112.3 million viewers that tuned into last year's game, which aired on NBC, Telemundo and Peacock.
Fox said the game was the most-streamed Super Bowl event ever, with an average of 7 million streams, and the most-streamed event in Fox Sports history, citing Adobe analytics.
Rihanna's halftime performance drew an average of 118.7 million viewers across TV and digital platforms, making it the most-watched Super Bowl halftime show since Katy Perry's performance in 2015.
The big picture: The record-holder for the most watched Super Bowl ever is Super Bowl XLIX in 2015, which drew 114.4 million viewers for the New England Patriots defeat over the Seattle Seahawks.