Audacy to air Dana Loesch instead of "The Rush Limbaugh Show"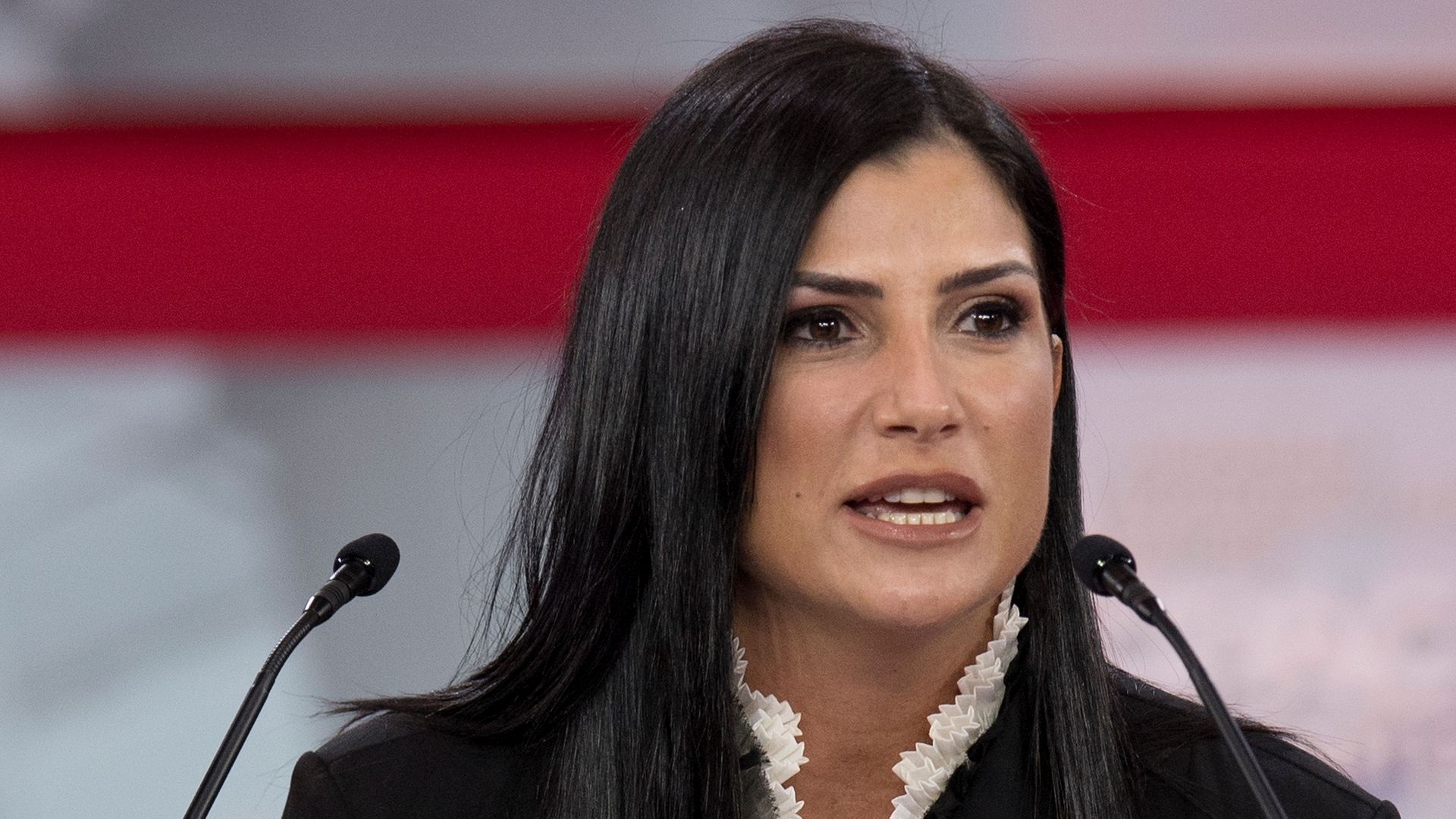 Audacy, the radio giant formerly called Entercom, has struck a multi-station, two-year deal to broadcast Dana Loesch's nationally-syndicated 'The Dana Show' in 11 markets, executives tell Axios.
Why it matters: It's the first example of a major radio network opting not to air the show pioneered by the late Rush Limbaugh now that its new hosts have been named.
Other radio networks, like Cumulus, are likely to continue to air their own nationally-syndicated conservative talk radio programs in that time slot.
Details: Beginning June 21st, "The Dana Show" will replace "The Rush Limbaugh Show" in Kansas City, Las Vegas, Richmond, Wichita, Gainesville, and Greenville-Spartanburg, with additional station clearances in Philadelphia, Austin, Buffalo, St. Louis and Hartford.
Audacy is also teaming with Loesch to become the exclusive streaming provider for "The Dana Show," and will co-develop Loesch's first on-demand podcast.
"Dana's voice will add to the influential and diverse viewpoints available across our digital network," says Jeff Sottolano, EVP of Programming at Audacy.
The big picture: The conservative radio empire once ruled by Limbaugh is expected to splinter across a few different conservative voices.
Premiere Networks, a radio subsidiary of iHeartMedia, said last week that the late Rush Limbaugh's radio show will be taken over by sports journalist Clay Travis and radio host and political commentator Buck Sexton.
Premiere has been playing reruns of the show with guest hosts for months following Limbaugh's death in February.
Prior to the announcement of the show's new hosts, radio stations owned by networks outside of iHeartMedia across the country were hesitant to pull the show off the air. (iHeartMedia owns Premiere Networks, which syndicates The Rush Limbaugh Show.)
By the numbers: Limbaugh's show is currently broadcast by over 600 stations across the country, but the Audacy deal shows that number could change.
With the new deal, Loesch's show will be available on over 230 stations. Executives at Radio America, the conservative talk radio network that produces Loesch's show, expects that to continue to grow.
"Dana's show has had consistent growth since it started and that growth has only accelerated over the last year," Radio America chief operating officer Mike Paradiso tells Axios. "We expect that to continue now that the other syndicated options are clear."
Cumulus Media's Westwood One debuted its new conservative talk program "The Dan Bongino Show" last week, also in Limbaugh's old time slot. Bongino's show runs on more than 120 networks across the country.
Be smart: Conservative talk radio is experiencing a reckoning as the industry pivots to streaming and on-demand podcasts.
Radio veterans like Glenn Beck and Mark Levin are being challenged by newer personalities like Bongino, Liz Wheeler, Buck Sexton, Ben Shapiro, Candace Owens and Steven Crowder that have gained enormously popularity via digital platforms like podcasts, Facebook and YouTube.
"I think (conservative radio) it becomes less concentrated through one voice and over time spread amongst multiple platforms," Loesch tells Axios. "Nothing can ever replace radio, but things can complement it."
What to watch: A growing number of the digital disrupters in conservative audio are women.
"The Liz Wheeler Show," hosted by former OANN host Liz Wheeler, and The Daily Wire's podcast "Candace," hosted by Candace Owens, both list in Apple's top 100 political podcast chart. Laura Ingraham, a longtime leader in conservative talk radio, shifted into podcasting a few years ago.
"I don't know if 'historic' is the word I would use, but it's true that the sisterhood of talk radio broadcasting is a small club," says Loesch.
"I don't attribute this to outdated attitudes about women in this sphere, but rather the simple reality of vocal tonality in this specific medium. Men's voices hit the lower registers better, so I'm grateful to be an alto."
The bottom line: "If you look at the most successful talk stations around the country, their local programs have evolved to be more entertaining and appeal to a younger audience that includes more women," says Paradiso."
Go deeper