Conservative talk splinters in post-Rush era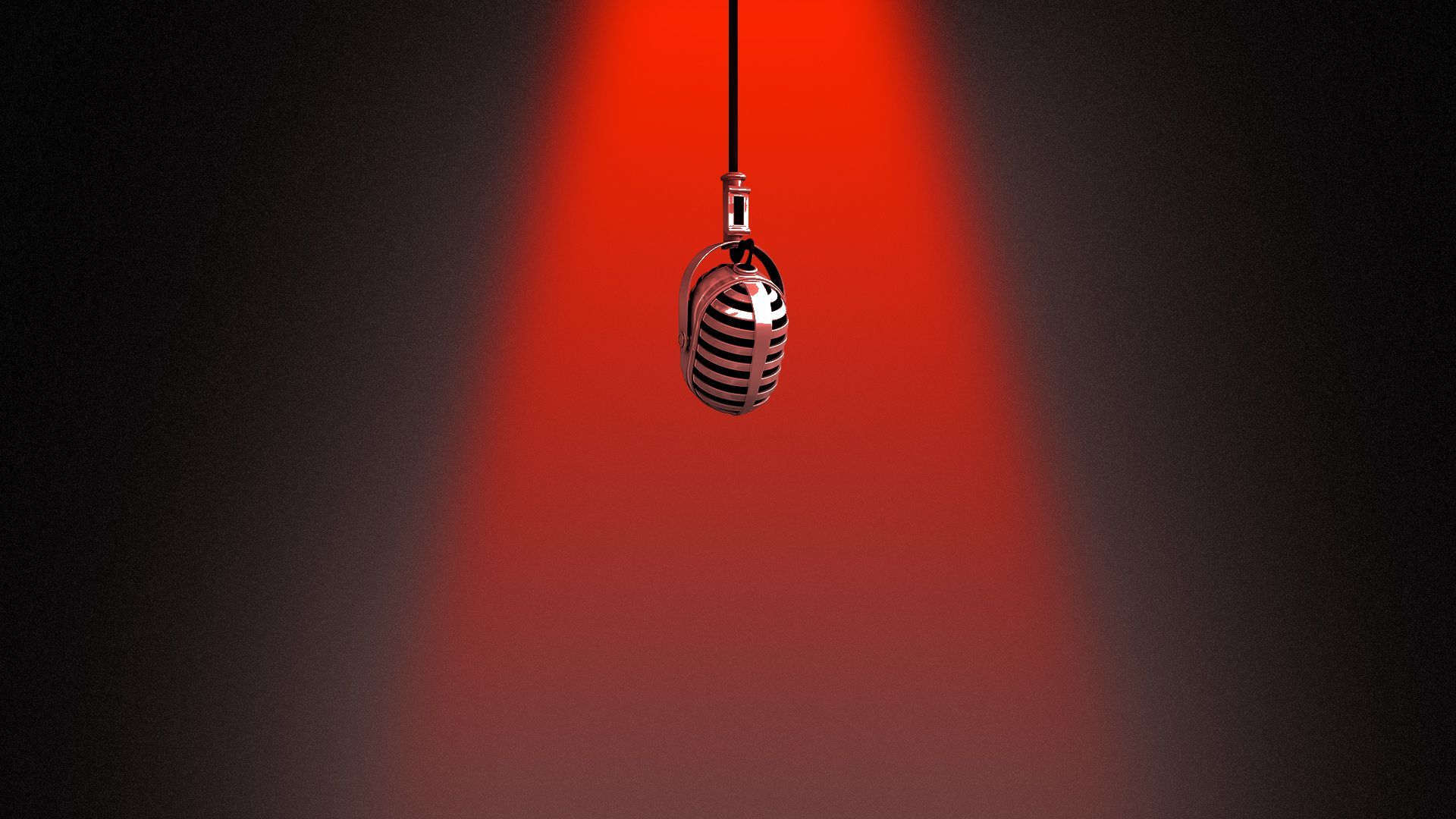 Rush Limbaugh's death two years ago this week left a void in conservative media that younger, more versatile contenders are still trying to fill.
Why it matters: Today, no one radio host commands the same level of power and influence that Limbaugh did, but a number of new voices are emerging — blending the reach of traditional and digital platforms — and collectively proving to be more powerful in shaping conservative opinion for younger audiences.
"The world is changing and there are questions as to how Limbaugh, had he lived and remained healthy — based upon his mindset and his approach to the business — would have remained as pertinent as he was," said Michael Harrison, the longtime editor and publisher of TALKERS, a radio trade publication.
"He was not as flexible when it came to social media and some of the other forms that it takes right now to be a media presence as opposed to just a radio presence," he added.
Driving the news: Several conservative radio hosts have been competing for listenership in Limbaugh's former noon to 3 pm ET time slot.
While none of them have the same reach that Limbaugh once had on radio, they are much more active across a wider array of platforms, often reaching younger audiences.
By the numbers: Limbaugh's show was broadcast to over 600 stations across the country, but many stations have opted to carry different programming in that time slot after his death.
Premiere Networks, a radio subsidiary of iHeartMedia, filled Limbaugh's time with a new show from conservative media personality and sports journalist Clay Travis and political commentator Buck Sexton that is broadcast across 400 stations.
Conservative commentator and talk radio host Dana Loesch and Radio America struck a deal with Audacy in 2021 to make her show available in 11 of their markets, expanding her program's reach to over 230 stations.
Cumulus Media's Westwood One debuted a new conservative talk program in Limbaugh's old time slot, "The Dan Bongino Show," in 2021, across more than 100 stations across the country. Of note, Bongino said last year he would end his commitment once his contract expired with Cumulus in mid-2024.
Be smart: Other station groups have opted to lean into local radio talent.
WSB Radio moved Erick Erickson into Limbaugh's slot in the Atlanta region.
Audacy Philadelphia replaced Limbaugh's show with local host Dom Giordano.
State of play: While their distribution footprints are smaller, these hosts are much more active on digital platforms than Limbaugh ever was, reaching younger audiences.
Sexton has a daily weekday podcast. Travis sold his entertainment sports blog, OutKick, to Fox News in 2021.
Loesch, in addition to her radio show, authors a Substack newsletter and hosts a show on The First, a conservative network on DirecTV and its streaming services.
Bongino hosts a podcast and a digital streaming show, in addition to being active on the conservative video streaming platform Rumble.
Between the lines: Podcasting has become a huge opportunity for radio hosts to expand their reach. And video platforms like TikTok and Reels have made it easier for podcasters to gain new audiences quickly.
The "800-pound gorilla" in conservative podcasting is Ben Shapiro, said Howard Polskin, conservative media expert and author of The Righting, a conservative media blog.
Shapiro's podcast is syndicated for radio. Until last year, he hosted a live hourlong daily radio show for Westwood One as well.
The Daily Wire had three of the fastest-growing podcasts on the right by percentage growth in Q4 last year, according to an analysis of Castbox data by Polskin. Two of its podcasts, "The Ben Shapiro Show" and "The Jordan B. Peterson Podcast," had the highest number of subscribers.
The Daily Wire has 2.8 million followers on TikTok, and its editor emeritus Ben Shapiro has 1 million.
The big picture: One major shift in the post-Limbaugh landscape has been the rise of ideologically-driven personalities who aren't wed to the Republican party line.
Provocateurs from outside traditional party politics, like Joe Rogan, Elon Musk, and Dave Portnoy, are driving a new strain of American political conversation.
"People are ideological, they hold sincere beliefs that remain unchanged regardless of party convention, which is why they tend to disregard typical party talking points," Loesch told Axios. "I think this is why you see people like Tucker and myself performing well with our audiences."
The bottom line: "Limbaugh has been replaced in terms of the coveted noon to three Eastern time slot by a number of hosts — all of whom should be taken seriously — but none of whom are of the stature that Limbaugh was on," said Harrison.
Thanks to the internet, "There probably never will be another one," he added.
Go deeper