Trian ends proxy fight with Disney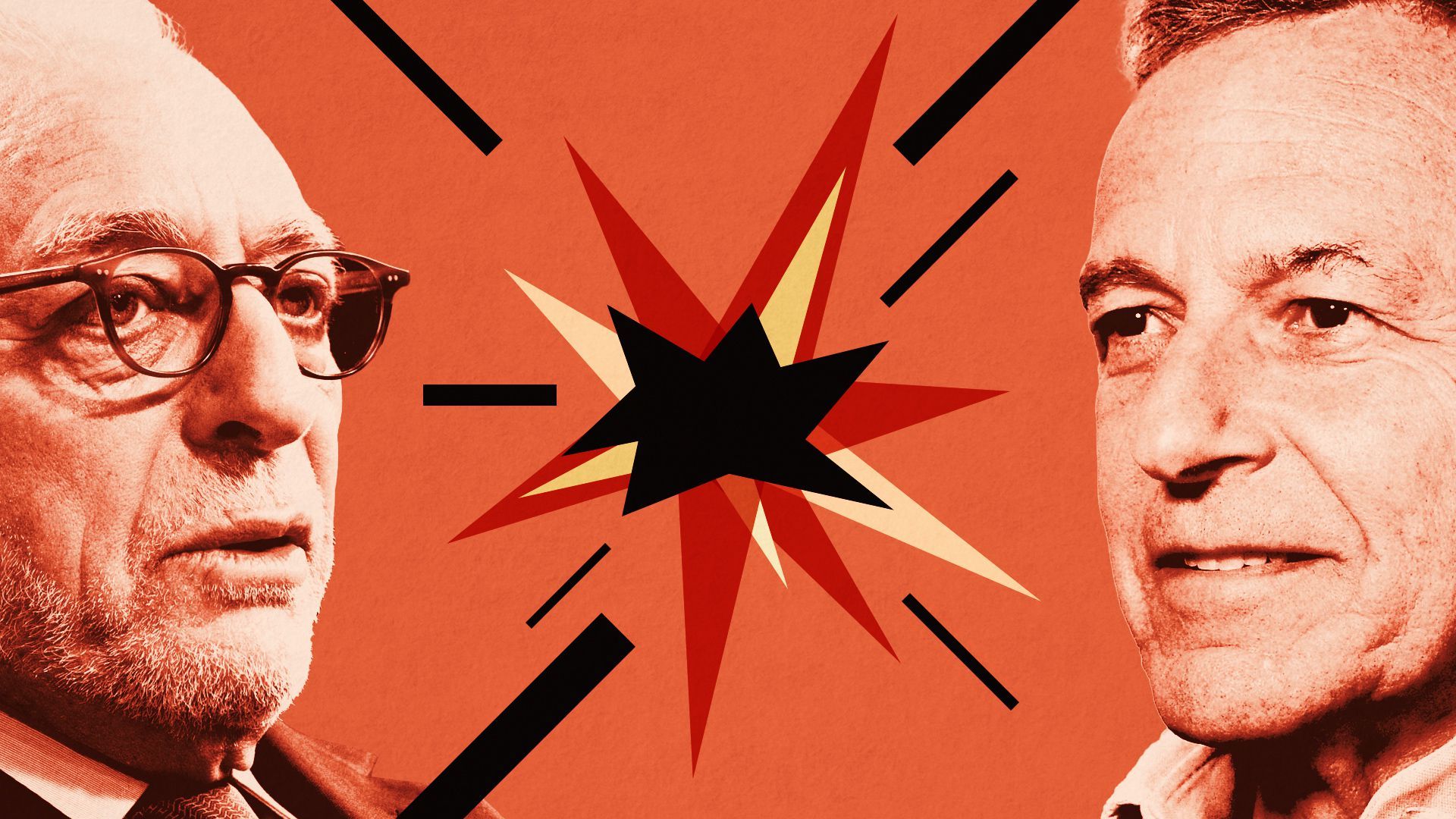 Trian Partners has ended its proxy battle against Disney, the activist hedge fund's co-founder Nelson Peltz said on Thursday.
Why it matters: Peltz had been angling for a board seat ever since buying more than $800 million worth of Disney shares last year.
Peltz had targeted boardmember Michael Froman.
"We wish the very best to Bob, his management team, the board. We will be watching, we will be rooting. The proxy fight is over," Peltz said during a surprise call into CNBC Thursday, just after the network had interviewed Iger.
The big picture: Trian's move to abandon its proxy fight comes one day after Iger announced a new corporate restructuring and cost-cutting measures, as well as promised a return to the annual dividend for shareholders.
"Now Disney plans to do everything we wanted them to do," Peltz said.
Yes, but: Iger threw some cold water on the Hulu sale, not giving any indication that he was ready to make a move.
Peltz has said that Disney should buy out Comcast's stake in Hulu as soon as possible.
Disney is on the hook to purchase Comcast's 33% stake in Hulu by next year for at least $9 billion.
When asked by CNBC about Hulu, Iger said "everything is on the table" in regards to whether or not they'll buy or sell the stake.
Editor's note: The story has been updated with additional quotes and information.
Go deeper