Why we can't have Super Bowl Saturday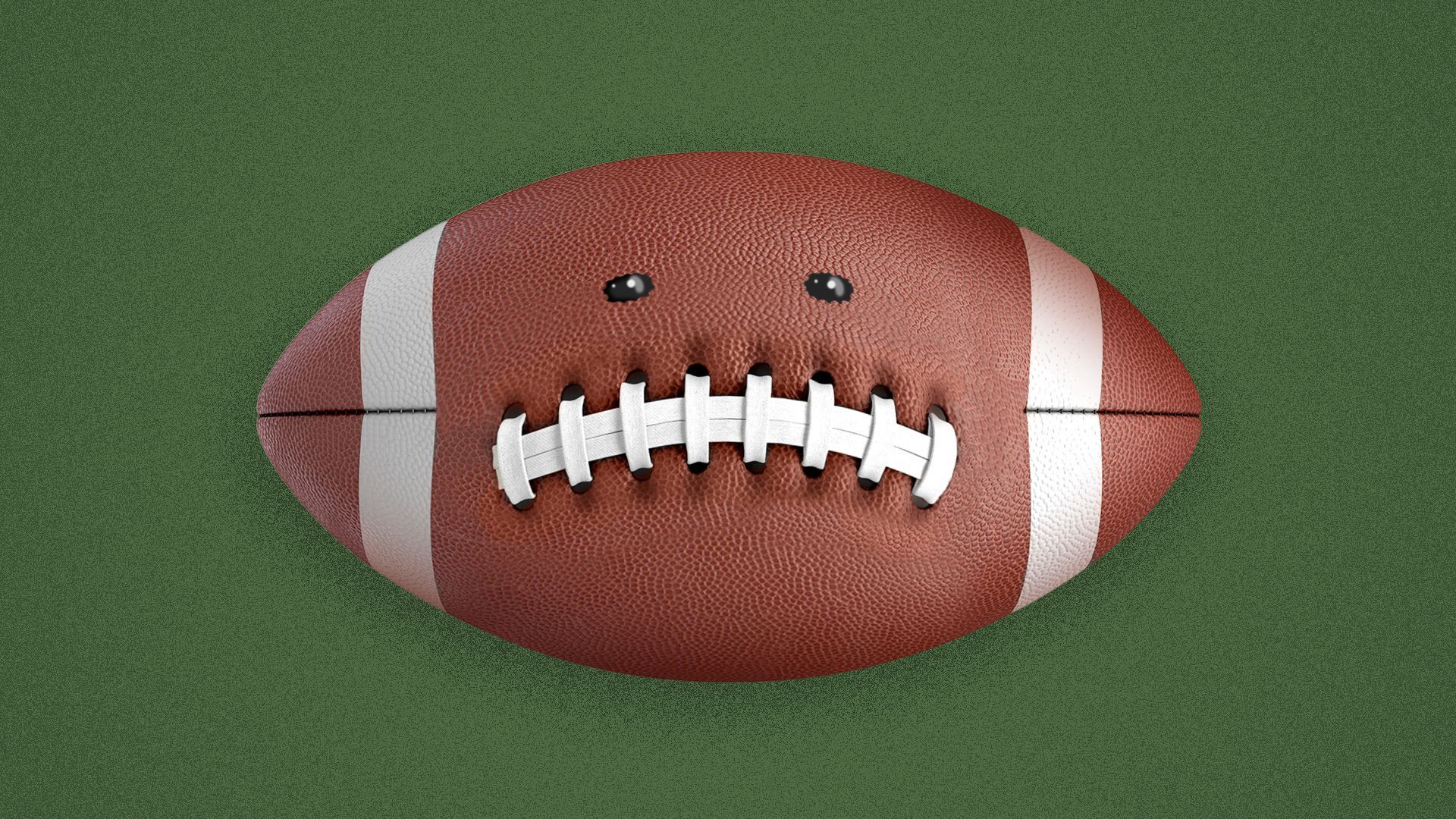 The Super Bowl is America's biggest collective party. And whether you're there for the football game, the halftime show, or the commercials, it's must-see TV. Yet the NFL makes us conduct this ritual at the most inconvenient time imaginable. On a school night.
The big picture: A record 18.8 million workers are predicted to no-show Monday, the day after the Super Bowl. And some schools in Philadelphia, anticipating a long night (and perhaps a rough morning) for Eagles-loving households, are delaying Monday classes.
A massive part of its appeal — indeed, what makes the Super Bowl the Super Bowl — is the idea of getting together with friends, eating copious amounts of unhealthy food, and letting the kids run loose.
Quick take: The NFL still believes that it needs to finesse the Super Bowl into a traditionally conducive prime-time ratings slot — even though many of the 200 million people that will watch it actually find the Sunday night time slot to be a bummer.
Driving the news: A "Change Super Bowl 58 to Saturday" campaign on change.org has around 145,000 signatures, around 5,000 away from becoming one of the top signed campaigns on the platform.
Lawmakers in Tennessee have introduced a bill to make the Monday after the game an official state holiday.
And a simple "Why is the Super Bowl..." search in Google auto-fills to "... on Sunday."
What they're saying: "The reason we haven't [moved the game to Saturday] in the past is simply just from an audience standpoint," NFL Commissioner Roger Goodell said in a 2018 interview on the Kyle Brandt Football Experience.
"The audiences on Sunday night are so much larger. Fans want to have the best opportunity to be able to see the game and we want to give that to them, so Sunday night is a better night."
What we're watching: Don't hold your breath for that Super Bowl Saturday party anytime soon.
There isn't much incentive for the TV networks that pay billions to air football to move the Super Bowl to Saturday night, long viewed as a graveyard for underperforming shows, Axios Pro Media Deals co-author Tim Baysinger writes.
At the end of the day, the NFL will follow their lead.
Go deeper