Iger commits to ESPN but puts Hulu's future up in the air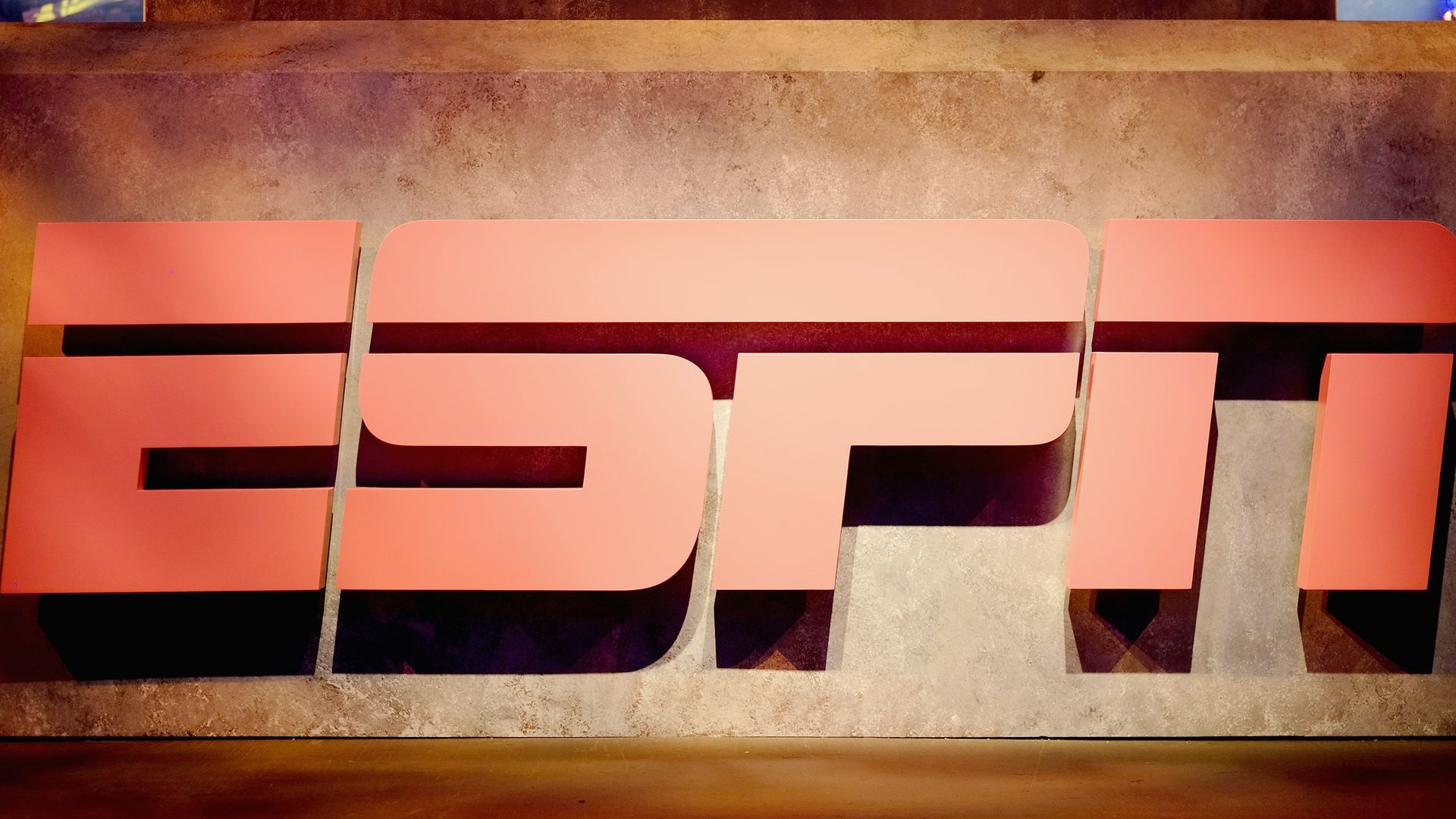 Despite Bob Iger's public commitment to ESPN, the venerated sports network's future under Disney is more uncertain than ever. As for Hulu, that future relationship also seems up in the airwaves.
Why it matters: ESPN, which has been a cash cow for years, is in a precarious spot now because it has stayed closely tied to the fading legacy TV model as sports costs have skyrocketed. Some investors have tried to pressure Disney to spin it off or sell.
The intrigue: Speculation over ESPN went rampant for about 20 minutes yesterday, after Iger unveiled a new corporate structure for Disney that siloed ESPN into its own group.
Iger, understanding that the move would lead to such speculation, tamped down any deal talks regarding ESPN. "We're not engaged in any conversations right now or considering a spin off of ESPN. That had been done, by the way, in my absence," he said during the company's earnings call Wednesday.
The big picture: Keeping ESPN means Disney has to figure out where it fits in today's current media ecosystem.
ESPN shed another 2 million subscribers during Disney's last fiscal year. It fell to 74 million and has lost 10 million subs over the last two years.
On the streaming side, where ESPN garners far less revenue per customer, ESPN+ has almost 25 million subscribers, many of them coming via the Disney bundle.
ESPN's costs are going to rise starting later this year when the new NFL deal kicks in, followed by the SEC football contract in 2024.
What's next: ESPN will be more cost-conscious when it comes to sports rights, though that edict will be immediately tested by the NBA's new round of deal talks that are expected to begin this year.
For Hulu, Iger was pressed by CNBC on the notion that Disney buying Comcast's Hulu stake is the conventional wisdom, to which Iger responded, "And I think I am suggesting that that is not necessarily the case."
Go deeper