What the would-be mayors of Philly earn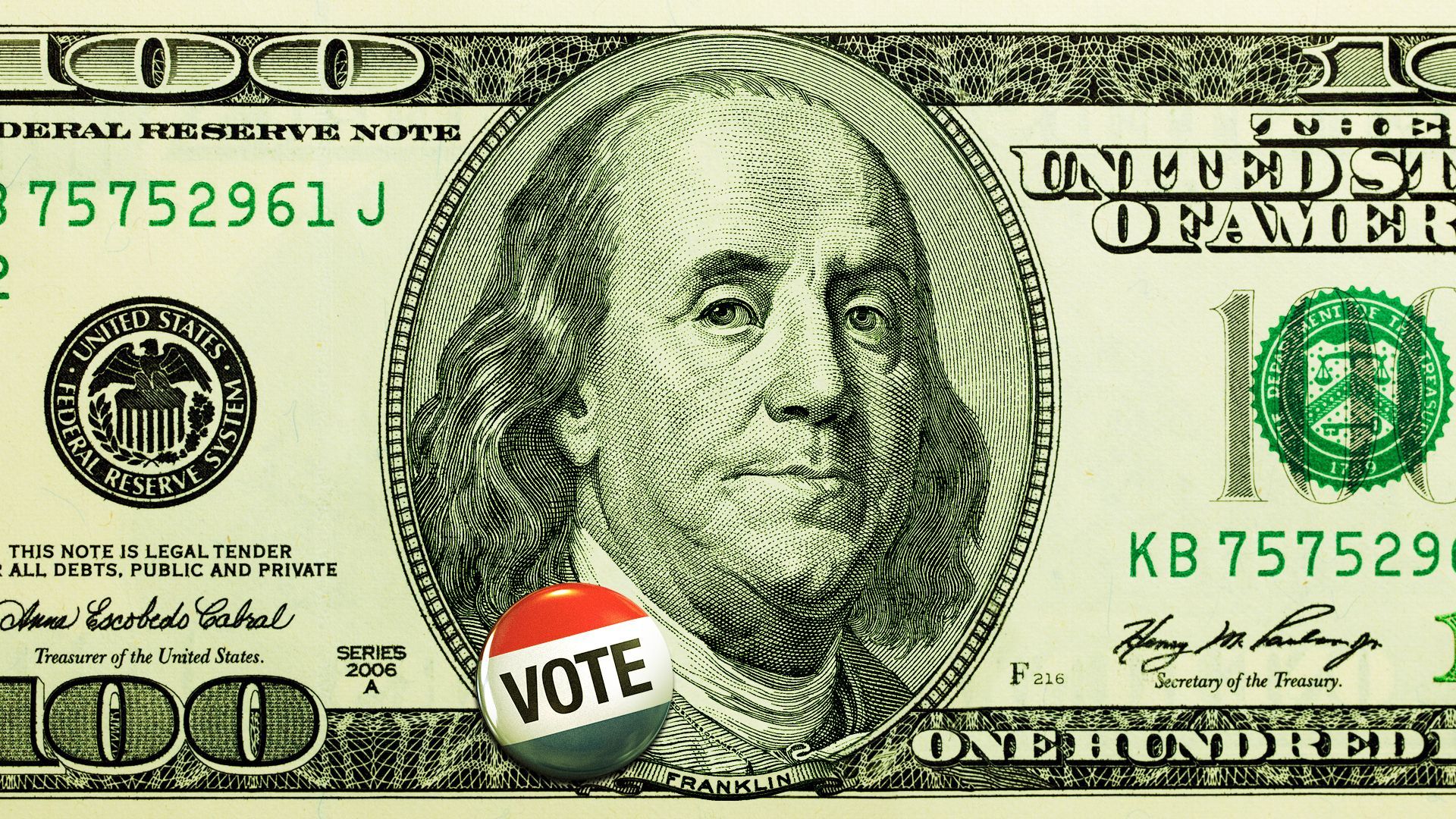 The five leading Democrats running for mayor are far wealthier than the average Philadelphian. And the wealth gap between them is wide.
That's according to the Inquirer, which requested and analyzed candidates' tax returns from 2019 to 2021. Three of the five participated.
Why it matters: Philly's next mayor will manage a city where nearly a quarter of the population lives in poverty and the median household income is not quite $53,000, per Census data.
Here's where the candidates' finances stand, per the Inquirer.
Cherelle Parker made a combined $276,000 in 2020 and 2021 while on City Council.
In 2019, she took an early disbursement from her state pension ($94,000) and earned $38,000 for serving on the board of Independence Blue Cross.
Rebecca Rhynhart and her husband, wine distributor David McDuff, made between $235,000 and $275,000 annually from 2019 through 2021.
Rhynhart was City Controller then, with a salary of nearly $150,000.
Helen Gym and her husband, lawyer Bret Flaherty, made $364,000-$451,000 cumulatively from 2019 through 2021, according to partial tax returns she supplied.
Gym served on City Council during that time, where her salary was more than $130,000 a year.
Jeff Brown is wealthy but did not provide his tax documents to the Inquirer.
The fourth-generation grocer owns several ShopRite stores in the region.
His Rittenhouse brownstone is assessed at $5.6 million — the second-most valuable row home in the city, per the Inquirer.
Brown has contributed at least $1 million to his campaign, per campaign finance reports.
Allan Domb is also wealthy but did not submit his tax documents to the Inquirer.
He's a real estate magnate who owns more than 400 properties in the city, which are assessed in excess of $400 million, per the Inquirer.
He has poured at least $7 million into his campaign.
Of note: Candidates for political office in Philly aren't required by law to release their tax returns.
More Philadelphia stories
No stories could be found
Get a free daily digest of the most important news in your backyard with Axios Philadelphia.