Subscribe to Axios Philadelphia
Get smarter, faster with a daily look at the biggest stories in Philadelphia
Monday marks the last day to register to vote for the Nov. 2 election.
State of play: Elections for state and local judges will dominate next month's ballot.
Voters will choose a new justice on the state Supreme Court, which is currently made up of five Democrats and two Republicans. A Republican judge on the state's highest court is retiring.
Judges for Superior, Commonwealth, Common Pleas and Municipal courts are also on the ballot.
What else: District Attorney Larry Krasner, a Democrat who's seeking reelection, is facing Republican Charles Peruto.
City Controller Rebecca Rhynhart, a Democrat incumbent, has no challenger.
Four ballot questions, which you can find here, will also be asked of voters.
What they're saying: David Thornburgh, CEO of the nonpartisan government watchdog group Committee of Seventy, told Axios that in recent years, people have been reminded of how important the state Supreme Court is.
The state's highest court notably tossed out gerrymandered congressional maps in 2018, and it has decided several issues around pandemic restrictions, Thornburgh said.
Voter turnout is historically low for municipal elections.
For this year's primary, turnout was 21%, a drop from roughly 66% in the 2020 presidential election.
Yes, but: Thornburgh said mail-in ballots could help boost turnout.
"Extraordinary turnout last year. Folks that hadn't voted in a while showed up to vote, and this [election] will be some test whether they're only going to show up once every four years," he said.
The city will provide 16 dropboxes for voters to cast mail-in and absentee ballots.
Mail-in ballots must be received by 8pm on Election Day.
Go deeper: We've linked resources and more information below.
A program to guarantee legal representation for low-income tenants in eviction court will pilot this winter with an expected $1 million worth of funding.
Driving the news: The Philadelphia City Council approved the first $100 million of the Neighborhood Preservation Initiative Bond last week, which secured the last of the funding expected for the Right to Counsel program for this year.
Why it matters: The vast majority of tenants in Philadelphia's eviction court don't have a lawyer. Only 10% of tenants have representation in court, compared to 75% of landlords.
Before the pandemic, Philadelphia ranked fourth in the nation among large U.S cities for evictions, averaging 20,000 a year.
Last week, I asked for coffee shop recommendations in Brewerytown, where I moved over the weekend.
What I ordered: At Lucky Goat, I opted for something sweet and festive with the apple cider latte ($4.50). It's sweetened with brown sugar syrup and tasted like candy.
Visit: The corner spot at 888 N 26th St. is open 7am-2pm daily.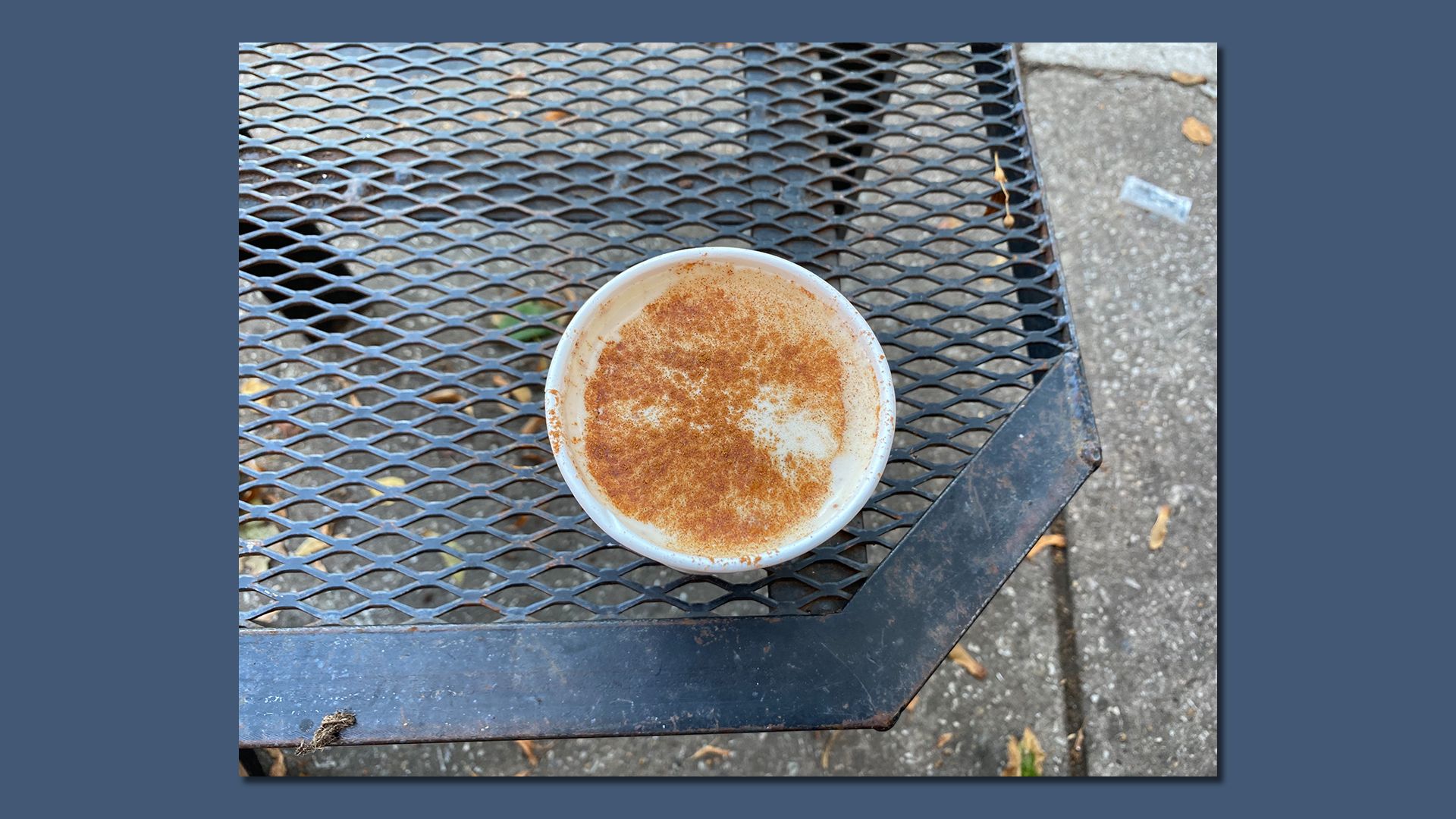 At Brown Street, I ordered a mocha ($3.95) and a grilled pork banh mi ($7.95), which included an egg spread, cucumbers, cilantro, daikon, carrots and jalapeños. The coffee was fine, but the food is where Brown Street shines.
Visit: 2545 Brown St. Open daily from 7am-5pm.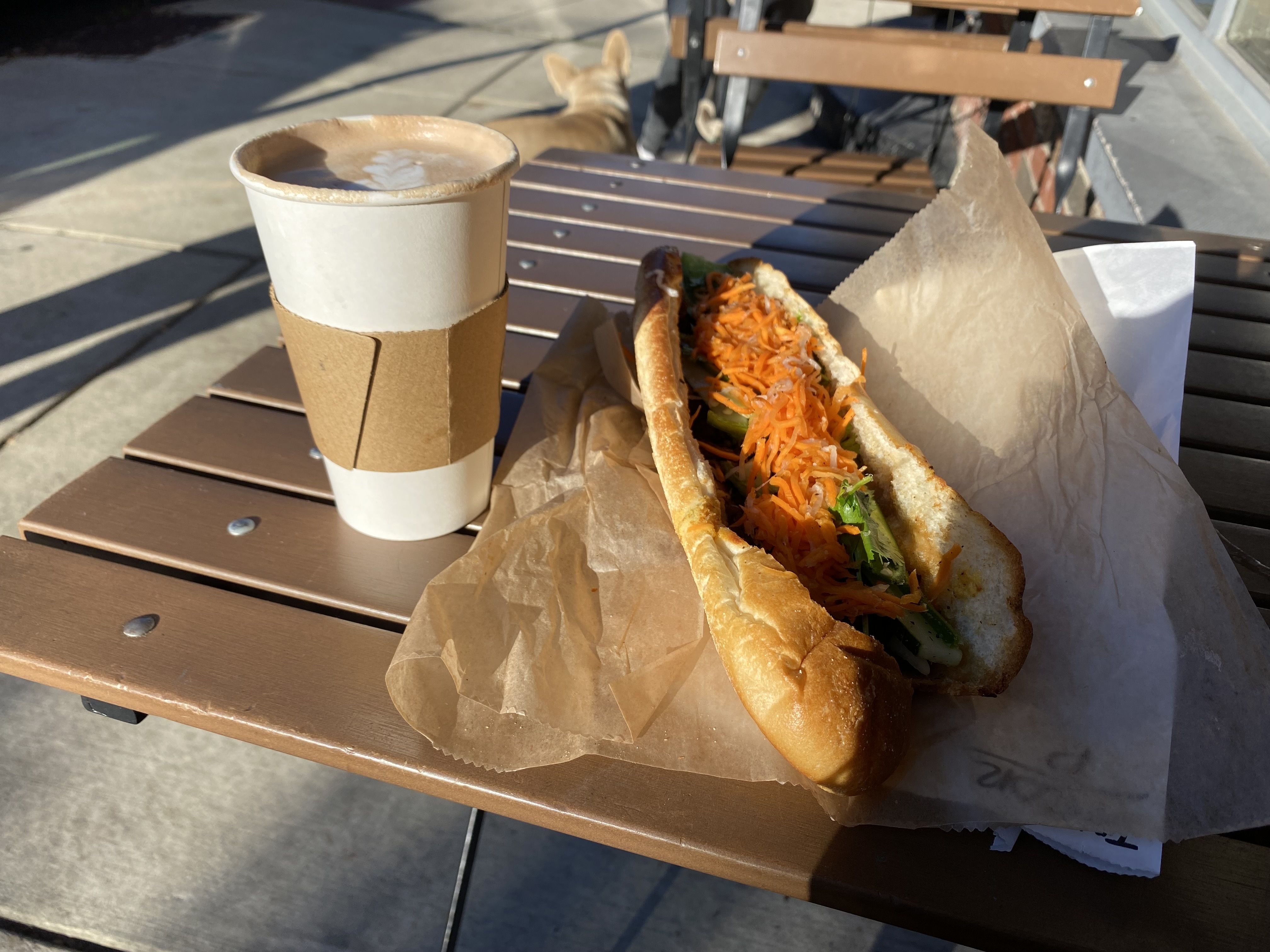 Philadelphia researchers scored a nearly $10 million federal grant to study how investments in predominantly Black neighborhoods in the city can affect racial health disparities and violent crime.
Why it matters: Philly's poverty rate — currently at 23% — has remained high for decades. And Black residents experience poverty at far higher rates than their white counterparts, according to 2019 U.S. Census data.
A recent study found that investing in repairs for even a single house on a Philadelphia block reduced crime on that block by nearly 22%.
New guidelines around how Philadelphia landlords can use eviction records went into effect this week.
It's part of an effort to encourage more individualized assessments.
Why it matters: Evictions have long-term consequences. Tenants who are evicted can lose housing subsidy vouchers, become ineligible for public housing programs and be screened out of private housing.
Mayor Jim Kenney is approaching state lawmakers about ways to prevent reckless driving in the city, his spokesperson Joy Huertas told Axios in an email this week.
What's happening: The Kenney administration discussed the issue with Rep. Joanna E. McClinton, the state House's top ranking Democrat, Huertas said.
But she added officials "do not have specific changes we'd like to see yet."
Philadelphia legislators passed a bill Thursday that aims to root out racial profiling by preventing cops from pulling over drivers solely for minor traffic violations.
What's happening: The bill, which the City Council passed 14-2, bans officers from pulling over drivers for so-called "secondary violations," such as driving with a broken taillight or without an inspection sticker.
Why it matters: Philly police are more likely to pull over Black drivers than white drivers.
Recent data shows 72% of drivers pulled over for alleged motor vehicle stops in Philadelphia are Black, at-large Councilmember Isaiah Thomas, the bills' main sponsor, said. However, Black residents only make up 42% of the city's population.
West Philadelphia residents are pleading with the city to do something about the chronic flooding that has filled basements with water and caused thousands of dollars in damage to some homes.
What's happening: Multiple residents living around the intersection of 52nd St. and Whitby Ave. told Taylor they've been experiencing extensive flooding coming from their pipes since August, right before Hurricane Ida.
But flooding in the Cedar Park neighborhood has only become more frequent and intense since the storm.
"This is not only in major storms, and this water is not coming through my foundation," resident Dan Farell said. "It's coming through the city's pipes."