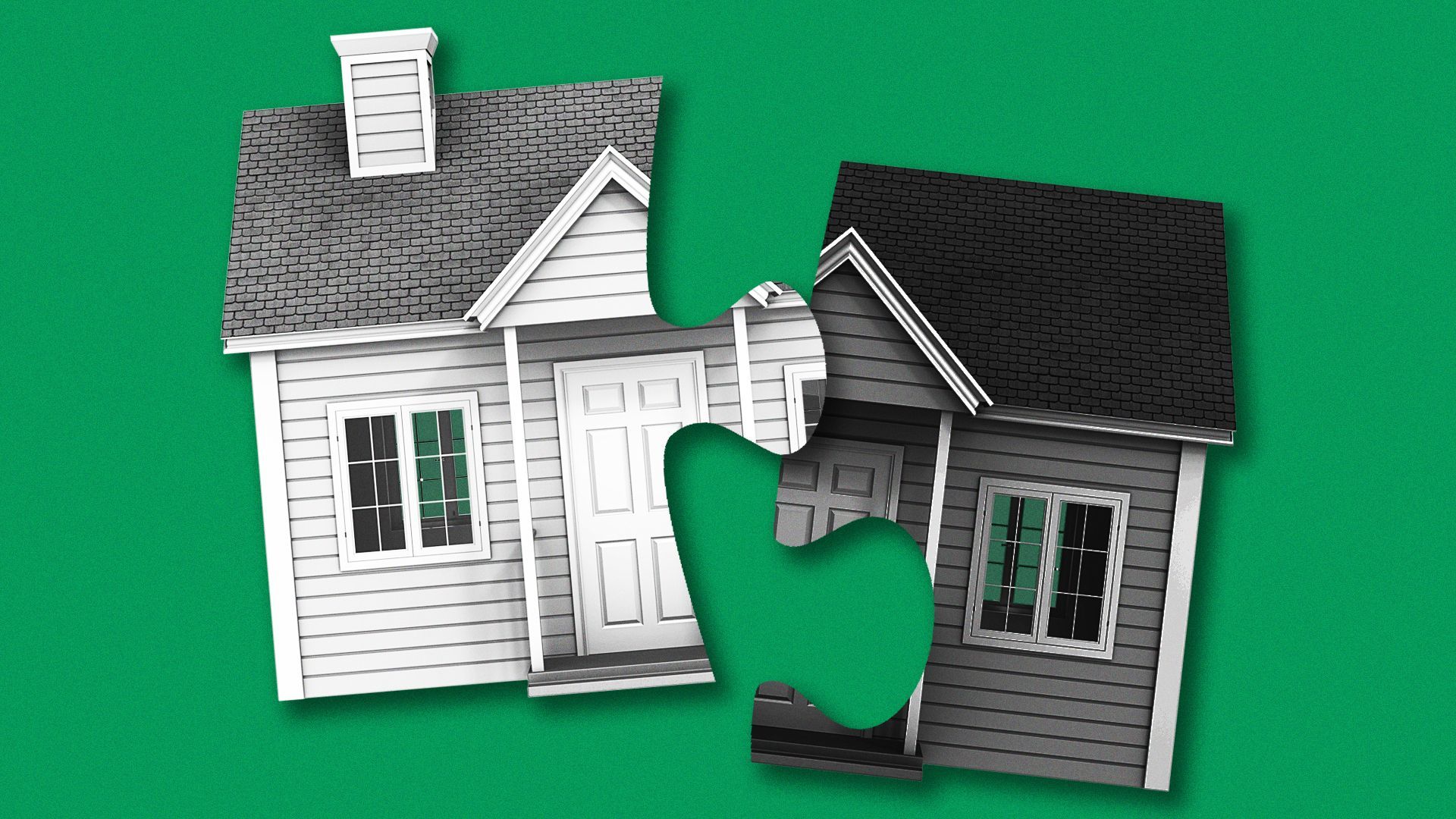 Eviction filings in Philadelphia have soared this year compared to 2022 amid rising housing costs and high inflation.
That's according to recent data from the Eviction Lab at Princeton University.
Why it matters: Not only do evictions contribute to a cycle of poverty and instability, but they form a record that private landlords screen for and can thus prevent families from accessing other housing.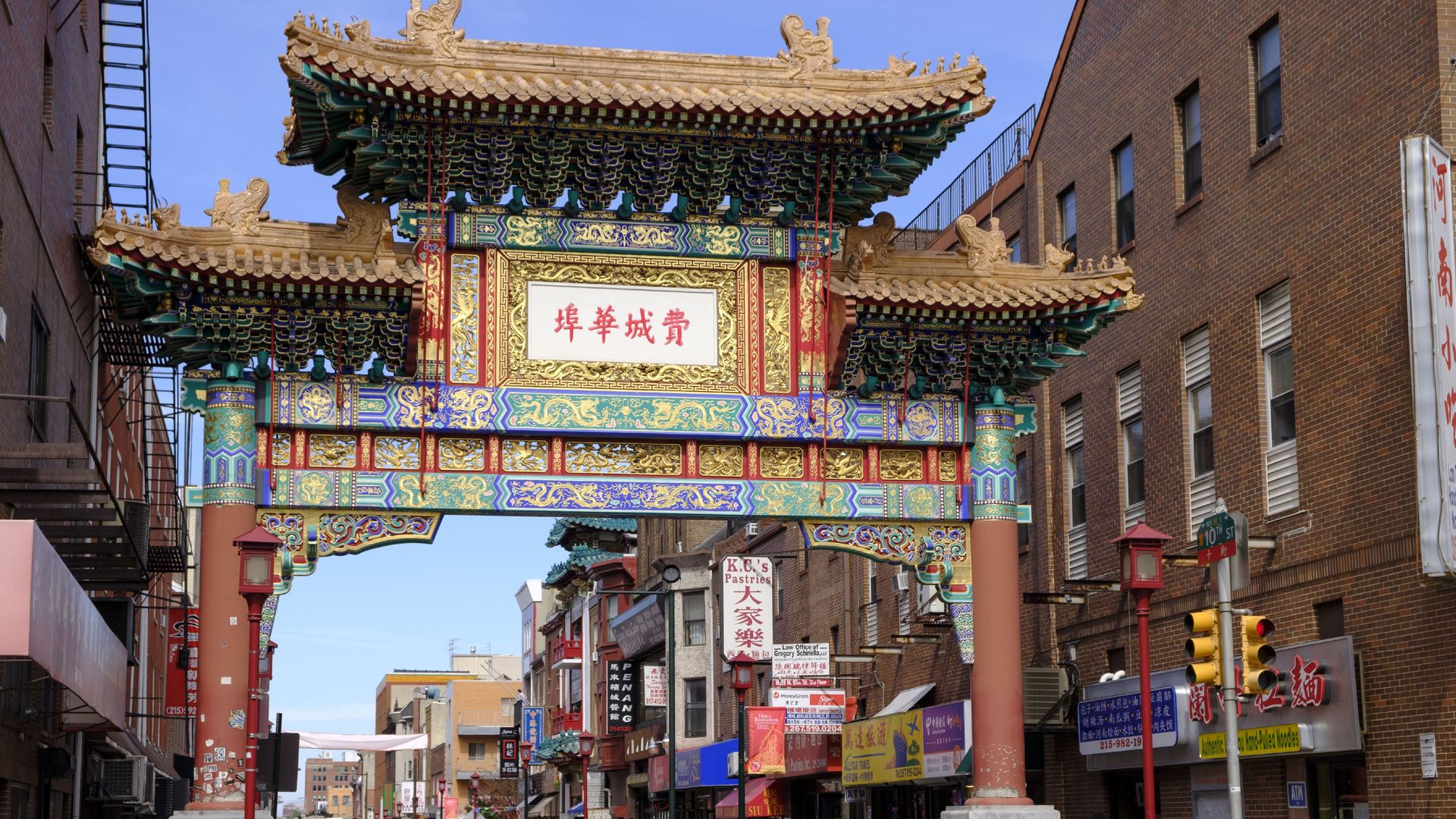 Philadelphia is taking its first steps on a major downtown renewal project some two decades in the making — a cap over Vine Street Expressway in Chinatown — with the area between 8th and Broad streets eyed for the cap.
Driving the news: City officials said Wednesday that they're partnering with the Philadelphia Chinatown Development Corporation to start planning and design for the overhaul, dubbed the Chinatown Stitch.
We've come to the final matchup in our weeklong tournament to crown Philly's best building.
The Final Four was a nail-biter. When we first went to close the polls yesterday, there was a tie between the PA Academy of Fine Arts and Carpenters' Hall!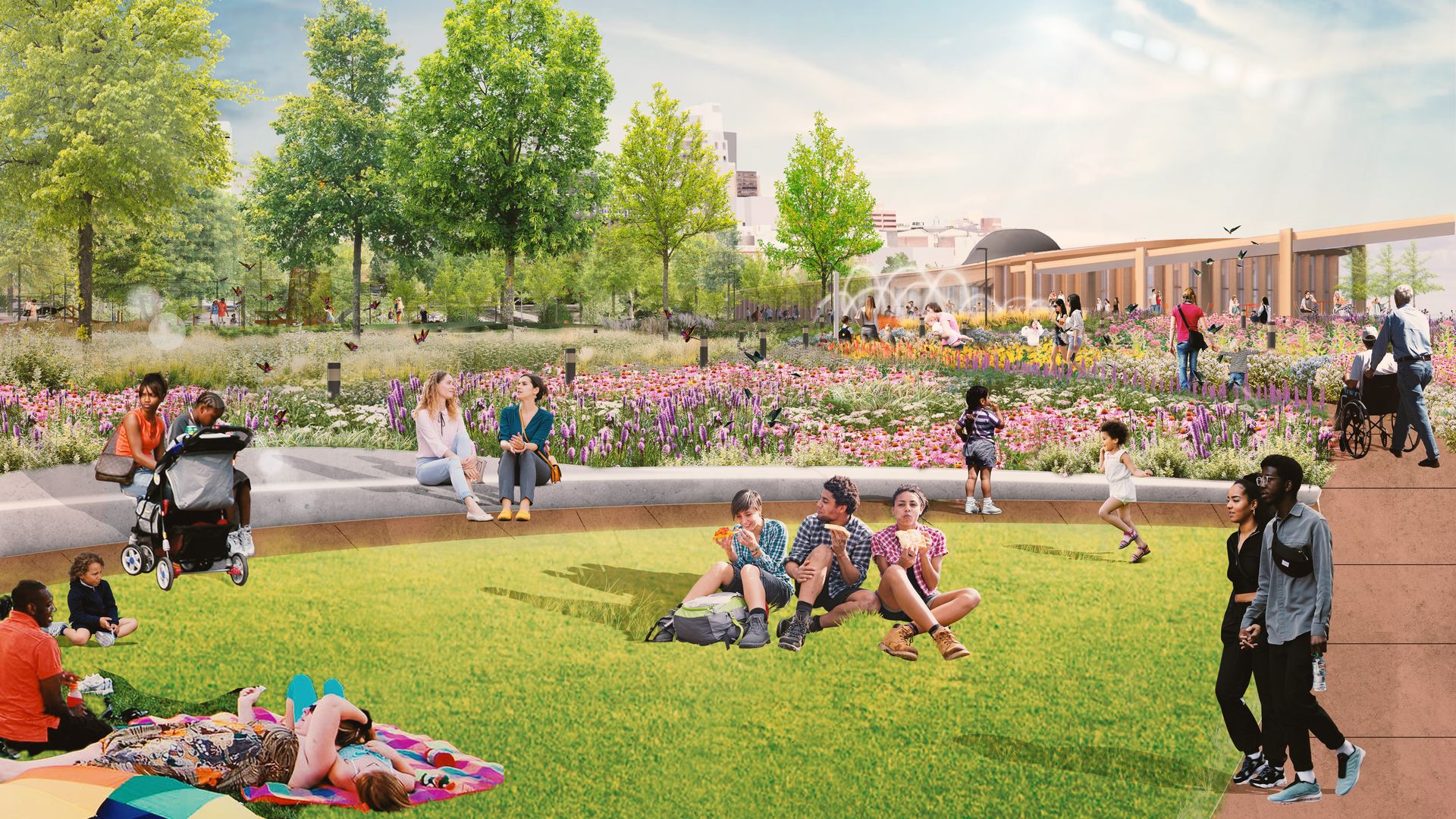 The construction of a new city park and cap atop I-95 at Penn's Landing is starting after more than a decade of planning.
Why it matters: Old City has been cut off from the waterfront since the highway was built in the 1970s. The new park will restore access between the city and the Delaware river, add green space and spur private development.
The numbers are in and 283 of you have decided the Final Four matchups in our best Philadelphia building tournament.
Recent threats to some of the nation's oldest Chinatowns — including ours — have raised concerns about displacement for Asian Americans as cities gentrify and look to maximize profit in their downtown centers.
Why it matters: Chinatowns have served as an ethnic and cultural marker since Chinese immigrants first arrived. Many Asian Americans see the neighborhoods as both a symbol of their resilience and a place of protection after anti-Asian hate.
Driving the news: The 76ers' proposal to erect a new NBA arena on the southern border of Chinatown is the latest effort affecting a community that has long resisted large commercial enterprises.
The neighborhood is split over the proposal.
Proponents say an arena would stimulate the economy and create more jobs. Opponents argue it would hurt the neighborhood, increase traffic and displace long-time residents.
Of note: In Philly's Chinatown, the share of the overall population who is Asian has declined by 15% over the last three decades, according to census data.
What they're saying: Xu Lin, who grew up there and co-owns the restaurant Bubblefish, two blocks from the proposed arena site, told Axios' Shawna Chen that locals are concerned not only about the community's safety from increased crowds, but also about the impact on businesses.
He pointed to D.C.'s Capital One Arena, which largely forced Chinese residents and businesses out of that city's Chinatown, as a cautionary tale. The neighborhood lost 41% of its Asian population between 1990 and 2020.
"Every time a big project comes in and threatens our livelihood, we lose a part of our community, and then also the possibility of growing," Lin said.
The big picture: Like many other marginalized communities, the Chinese immigrants who first came to the U.S. in the 1700s and 1800s faced hostility, segregation and exclusion.
Chinatowns were both "an outcome of racism as well as a place for the community to gather," Ian Shin, Asian American studies professor at the University of Michigan, told Axios.
As the neighborhoods began to flourish into the 20th century, they also became sites of organizing and activism. Those "dueling forces" allowed Chinese Americans to see their community "as a source of strength and a source of pride," Shin said.
Go deeper: Read about threats to San Francisco's Chinatown, the country's oldest
Editor's note: This story has been corrected to reflect that what has declined by 15% in Philly's Chinatown is the share of the population that is Asian (not the Asian population itself).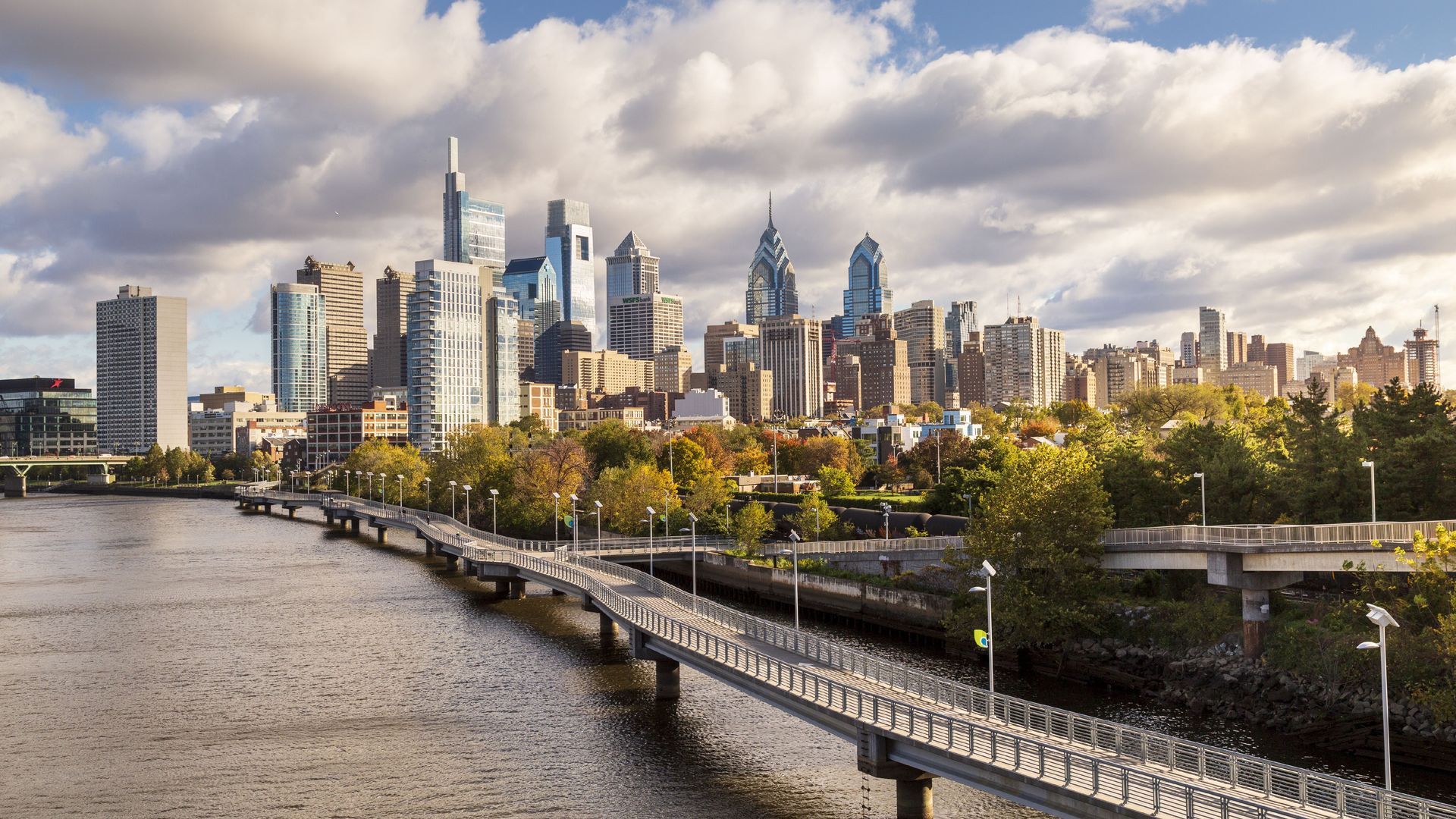 Philly's iconic skyline and historic architecture draws visitors from across the globe each year.
But which of these beauties do you consider the city's best?
What's happening: We're holding a Sweet 16 tournament, collecting votes to crown the local building that stands above the rest and best defines the city.
Flashback: You helped us call out the city's worst buildings last year.
Methodology: This informal contest is meant to be fun.
Make your picks by considering beauty, form, function or personal attachment — whatever you think it means for our city.
Plus: We know Philly is a World Heritage City and has way more than 16 great buildings but we had to pare it down for the tourney.
📬 Vote in round 1 here. We'll play all week.
Email [email protected] for a write-in candidate or to complain about the buildings that were left out. Let the games begin!
In the fourth quarter of 2022, the average asking rent in Philadelphia was $1,768, up 10.2% from a year earlier, according to Moody's Analytics.
Why it matters: Affordability concerns are starting to weigh down the booming rental market.
Get a free daily digest of the most important news in your backyard with Axios Philadelphia.
🌱
Support local journalism by becoming a member.
Learn more