Axios Philadelphia
September 29, 2023
Friday is here!
Today's weather: Cloudy with a high near 63°. Rain likely with possible thunderstorms.
🎂 Happy birthday to our Axios Philadelphia members Kelly Erb and Deborah Montgomery!
Today's newsletter is 831 words, a 3-minute read.
1 big thing: Liquor stores reopen after looting spree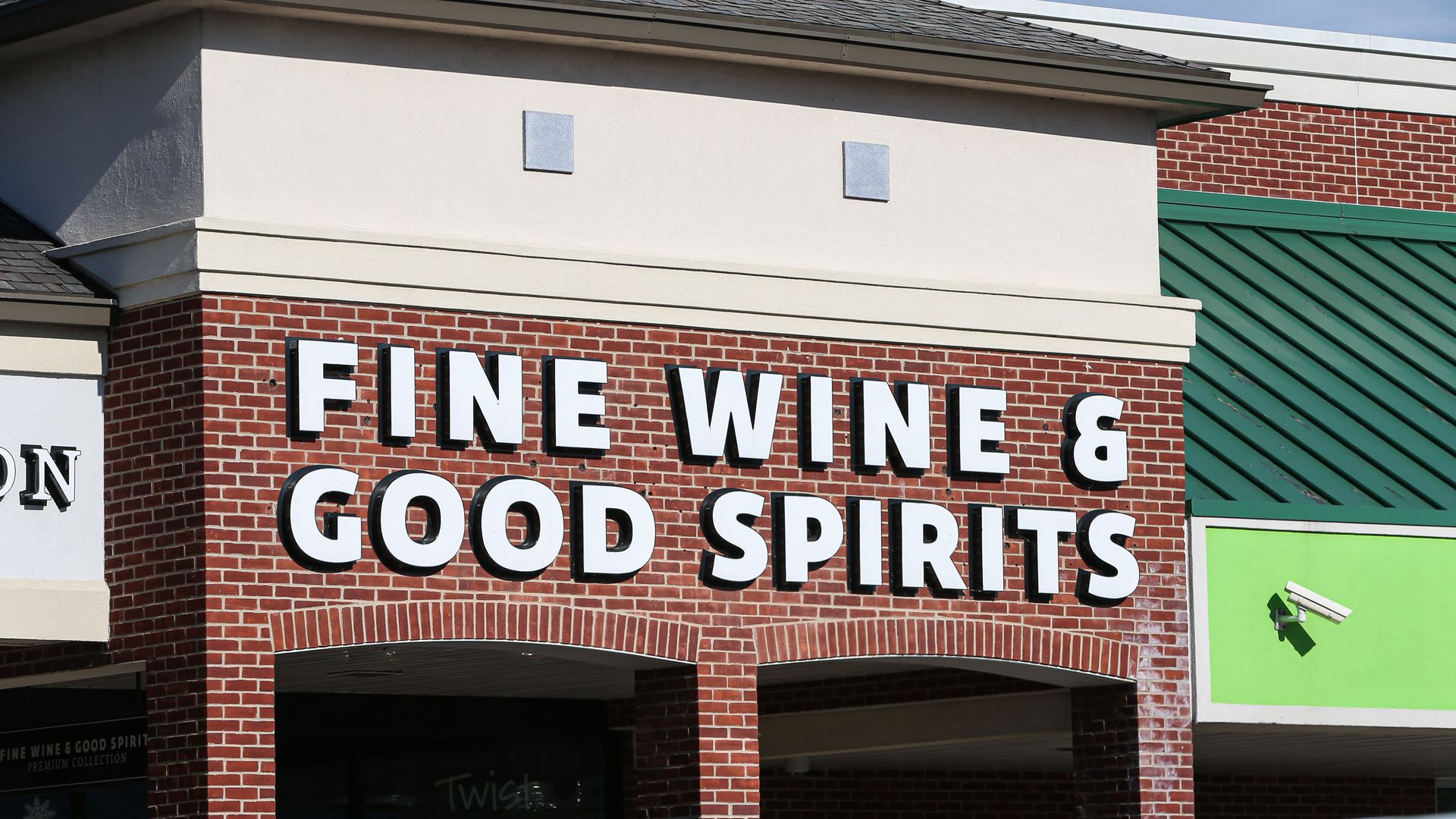 Most state-run liquor stores are reopening in Philadelphia with shorter hours after looting and unrest this week led to closures at all city locations.
Why it matters: Businesses big and small were already defending against an alarming rise in retail thefts as the city struggles to address public safety concerns across Philadelphia.
Driving the news: Most Fine Wine & Good Spirits stores began selling booze again Thursday, with limited hours — 11am to 6pm — to ensure the safety of employees and customers, state Liquor Control Board spokesperson Shawn Kelly tells Axios.
The state agency will evaluate operations each day, and hours and openings could vary at locations going into the weekend, according to Liquor Control Board spokesperson Elizabeth Brassell.
Yes, but: Break-ins continue to affect businesses, and some stores are staying closed or closing early as precautionary measures.
Nine state-run liquor stores will remain closed in Philly until further notice as some clean up and repair from the destruction.
Those include locations at 3250 N. Broad in North Philly, 5159 Lancaster Ave. in West Philly, in the Roosevelt Plaza in North Philly, and 3101 W. Girard Ave. in Brewerytown.
Catch up quick: Looting erupted at several locations in Center City, West Philadelphia and other parts of the city on Tuesday night after a judge tossed charges against former Philly police officer Mark Dial for the fatal shooting of Eddie Irizarry.
Many state-run liquor stores were ransacked, leading the Liquor Control Board to close all 48 state-run stores in the city on Wednesday.
Interim police commissioner John Stanford has said the unrest was carried out by criminal opportunists and was unrelated to the peaceful protests over the dismissal of charges against Dial, per the Inquirer.
The latest: The unrest continued early Thursday morning with at least six people arrested.
Several Northeast Philly businesses were broken into, including state-run liquor stores and a beauty supply shop, police say.
By the numbers: More than 50 people have been arrested so far over the thefts and burglaries this week, the vast majority of which were adults, per police.
What to watch: Several businesses throughout the city have been closing early due to the unrest.
2. SEPTA's long-awaited tech upgrade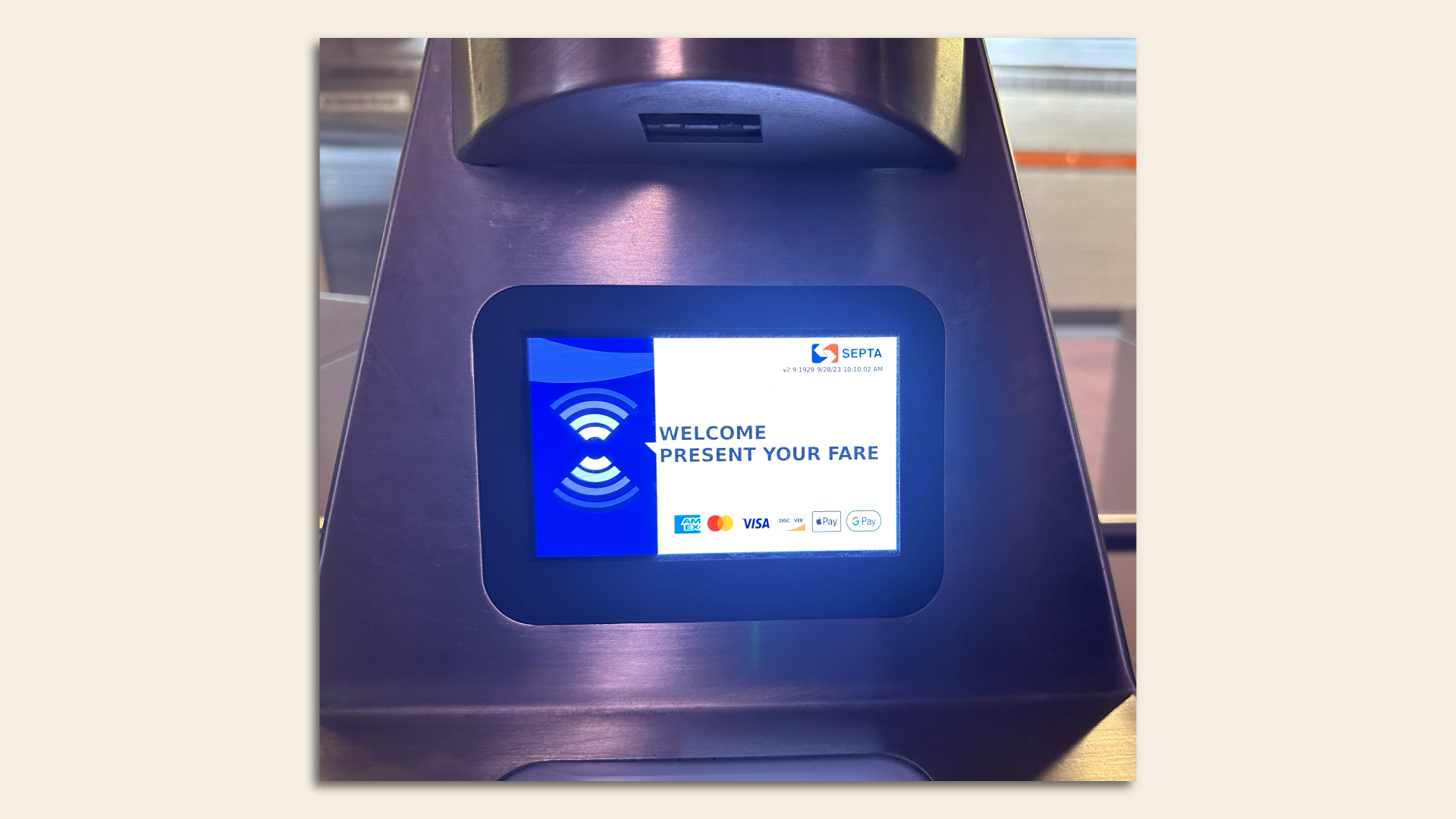 You can now use contactless payment to ride SEPTA's buses, trolleys and subways, starting today.
Why it matters: The technology could bring down operating costs for the transit agency and boost ridership at a time when SEPTA is struggling to rebound from the pandemic.
📱 How it works: Riders can simply tap their credit or debit cards, or use an app like Google Pay on their smartphone, to pay fares at SEPTA turnstiles or when boarding a bus or trolley.
❌ Yes, but: Contactless payment won't be rolled out on Regional Rail until next year.
Zoom in: Fares are $2 when using contactless payment with two free transfers.
🧠 Be smart: When scanning a credit or debit card, riders should first remove the card from their wallet or purse.
That's to prevent card clash, when several contactless payment cards are detected by a card reader.
💳 Of note: While you may not need a SEPTA Key card to pay for rides anymore, you may want to keep the physical card for additional perks and discounts.
3. News Market: Veto overturned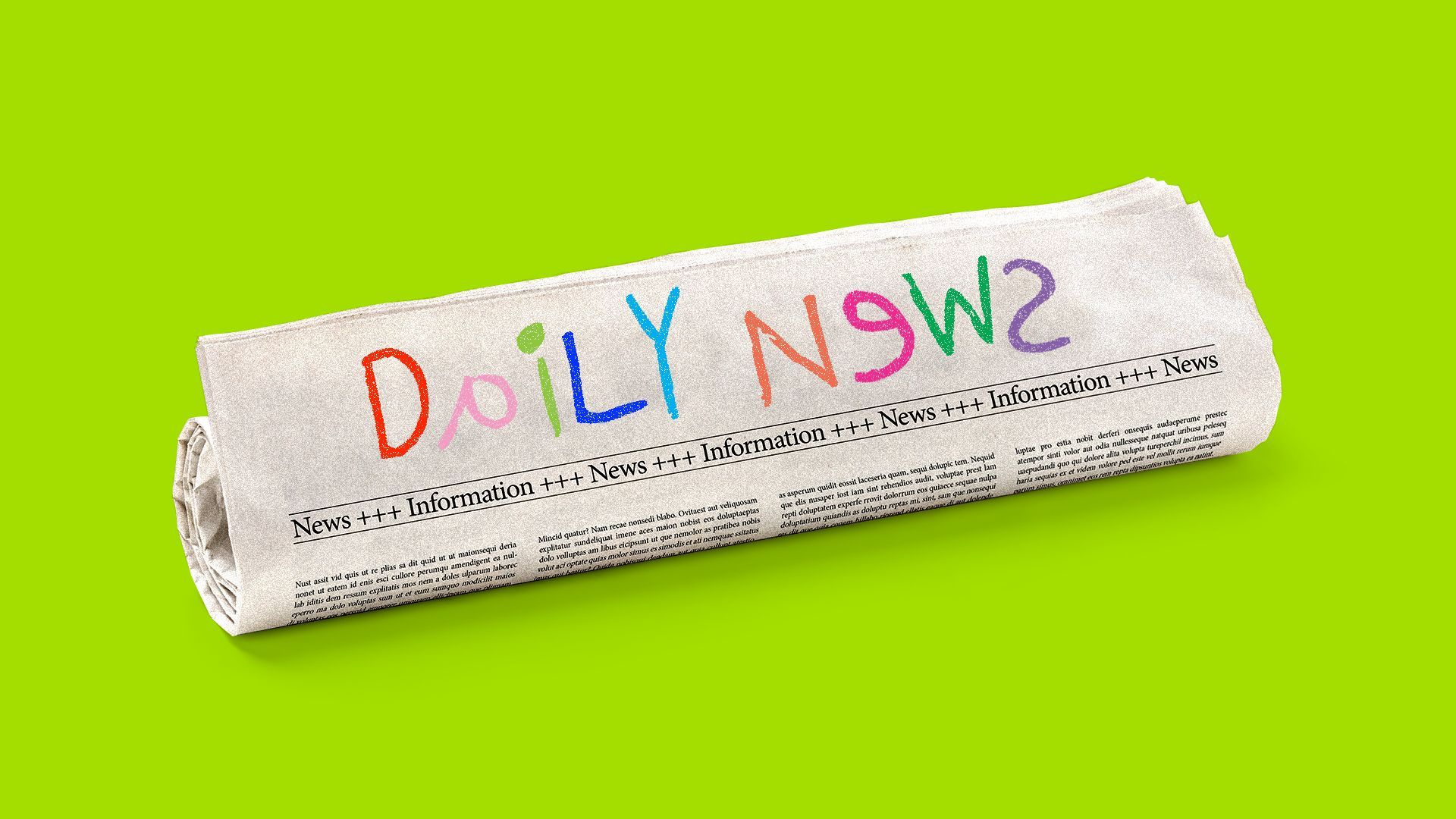 ⚖️ The family of Eddie Irizarry has filed a wrongful death lawsuit against former Philly police officer Mark Dial, who fatally shot Irizarry last month during a traffic stop in Kensington. The suit comes after a city judge dismissed charges against Dial for the shooting. (Inquirer)
City legislature overrode Mayor Jim Kenney's veto to practically ban supervised injection sites throughout most of the city. This comes as the nonprofit Safehouse's attempt to open a site in Philly remains stuck in the courts. (NBC10)
💼 After a second-place finish in the Democratic mayoral primary this year, Rebecca Rhynhart was tapped this week by Drexel University to become the West Philadelphia school's chief financial officer and deputy treasurer. Her start date is Oct. 2. (More info)
4. The state of matrimony in Pennsylvania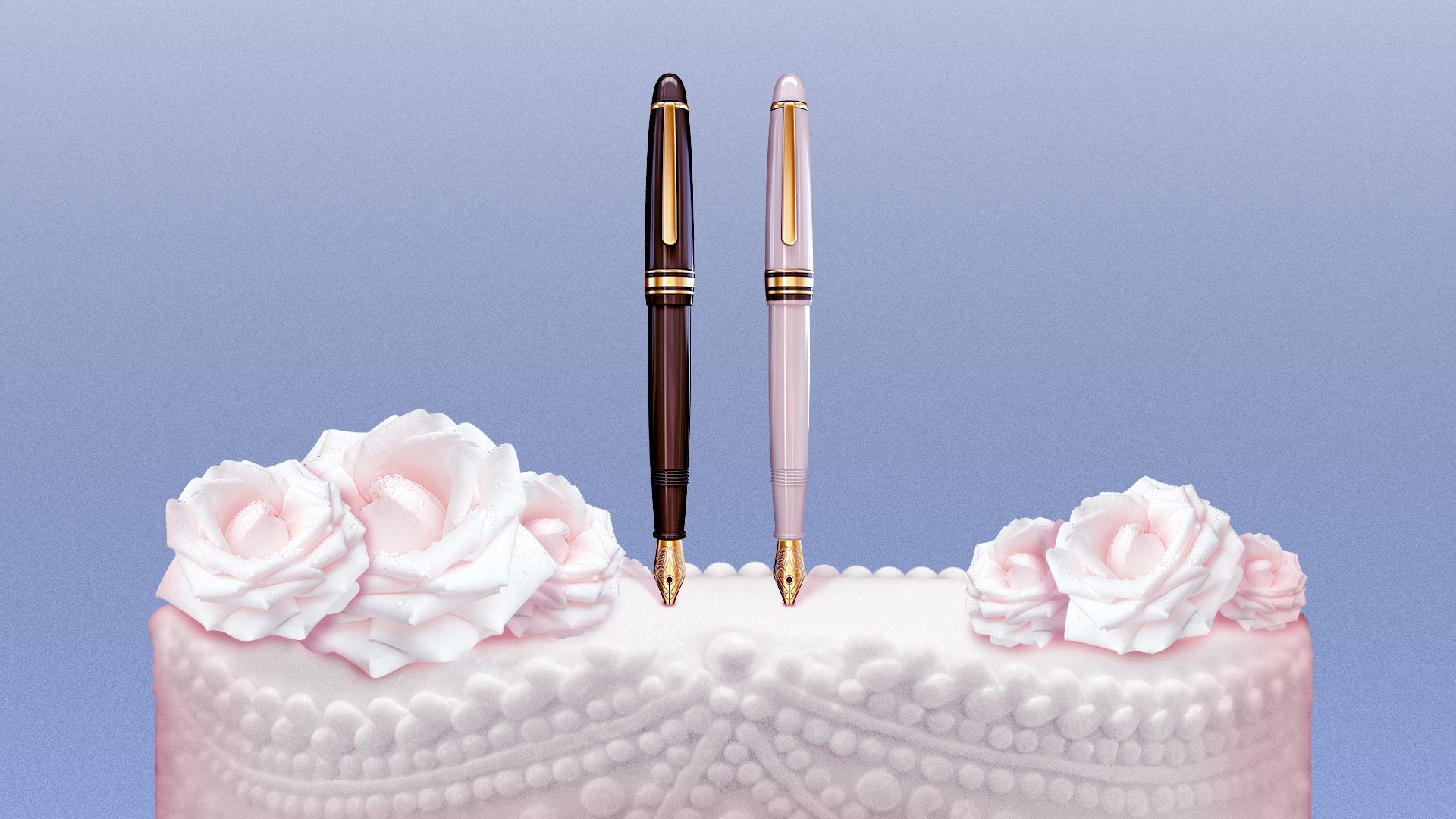 Even as Pennsylvania's divorce rate continues to slide lower, half of U.S. adults say they're open to signing a prenup.
Why it matters: More fiancés (millennials in particular) want to protect their assets before they tie the knot by signing prenups, contracts previously linked to only the rich and famous, Axios' Carly Mallenbaum writes.
By the numbers: Even if you factor in the recent wedding boom that pushed the marriage-to-divorce rate down, 40% of marriages end in divorce nationally.
The Keystone State saw 5.9 divorces per 1,000 people in 2022. That's below the national number of 6.9.
The intrigue: 50% of U.S. adults said they at least somewhat supported the use of prenups, according to a September Harris Poll survey conducted for Axios.
That's up from last year, when Harris Poll found that 42% of polled adults supported the use of prenups
Plus: Younger generations in particular are embracing prenups. 47% of millennial respondents who are engaged or have been married say they entered a prenup.
🍎 Mike is going apple picking this weekend.
✈️ Isaac is on vacation.
Today's newsletter was edited by Alexa Mencia and copy edited by Chris Speckhard.