Meet Philadelphia Dem mayoral candidates: Cherelle Parker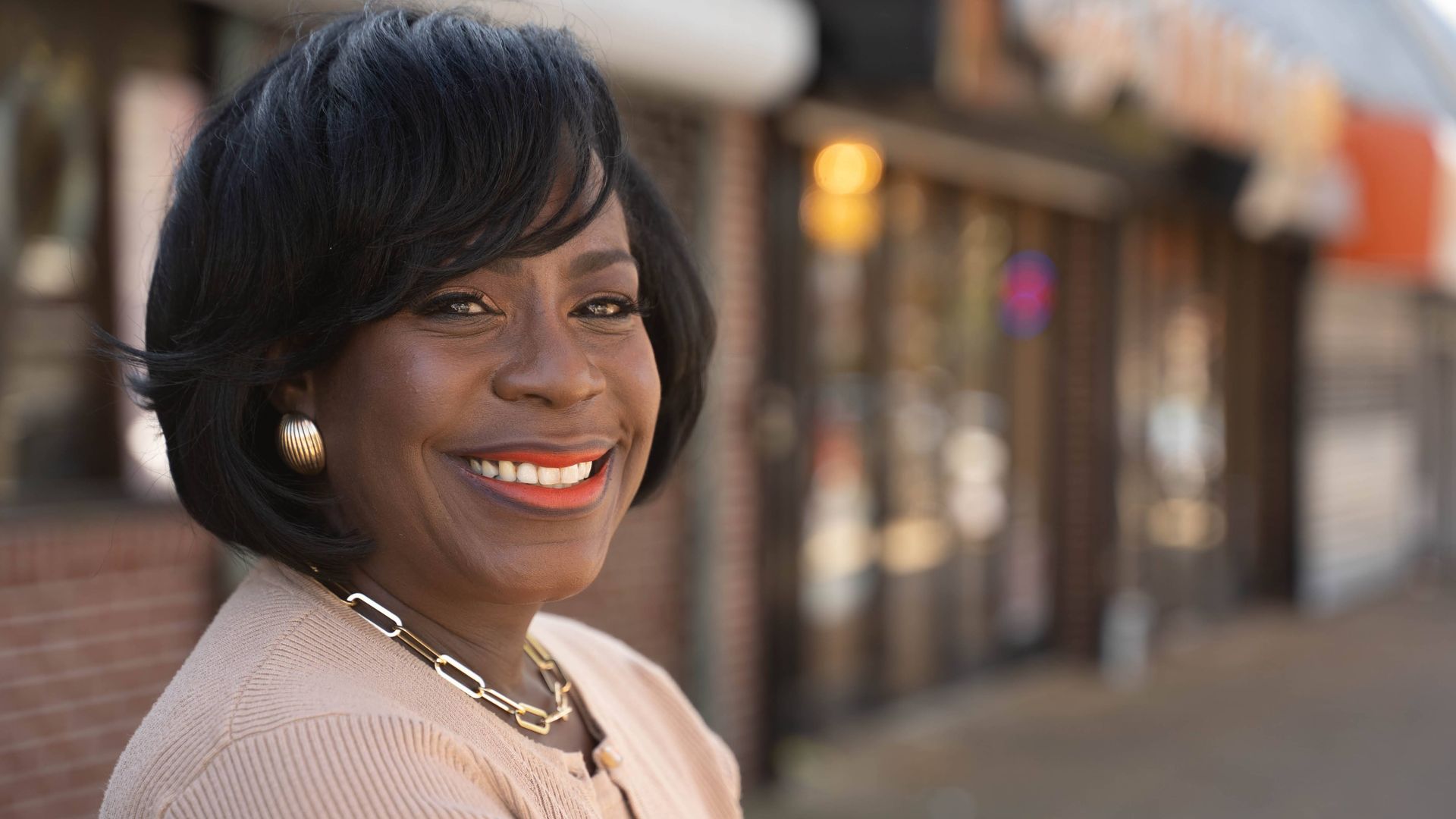 Cherelle Parker is one of nine candidates running in the Democrats' mayoral primary on May 16. (Read all our candidate questionnaires here.)
The candidate: Parker served as a member of City Council representing District 9 from 2016 through 2022 when she resigned to run for mayor.
She also served as the state representative in the 200th District for a decade.
🏡 What neighborhoods have you lived in? Mount Airy, North Philadelphia, West Oak Lane.
💼 What are your past jobs? Former staffer to council member Marian Tasco and served as chairperson of the Delaware River Port Authority.
🍽️ Favorite Philly restaurant: South.
🏢 Favorite downtown building: The Curtis at 6th and Walnut.
📺 Favorite Philadelphia TV show: "How to Get Away With Murder."
💰How much did your property taxes go up last year? $217.
🏀 Favorite Philly athlete (past or present) and why? Julius Erving.
🚗 Savesies: Pro/con? It's a Philly Thing!
🏙 How would you enhance the vibrancy of Center City in the post-pandemic era? I would make Philadelphia the safest, cleanest and greenest downtown in America.
Our focus would be on arts, culture, restaurants and enhancing overall quality of life.
What's the one moment in your life that most shaped you? In 1989 I went to the Parkway Program high school. It was at that school that I fell in love with Black women's literature and its ability to speak to the issues of the Black community from a feminist lens.
💃🏾 What is one fun thing voters don't know about you? I can dance!
Sum up the state of the city in five words or less. Packed potential pregnant with possibilities.
And, of course, why do you want to be mayor? I want to be mayor to tangibly demonstrate that there is a reason to have hope and pride in being from Philadelphia.
All residents of Philadelphia should have a sense of belonging and happiness while living in this city and I want to ensure we realize it.
On the issues
Would you increase (⬆️), keep level (⏸️), or decrease (⬇️) the police department's budget?
What's one big idea you have to address the ongoing gun violence crisis?
Before I left City Council, I introduced a comprehensive Neighborhood Safety and Community Policing plan that called for 300 additional community police officers to be in neighborhoods, out of their cars, and known to neighbors and businesses. My plan focused on a holistic approach to addressing the gun violence issues — from quality of life issues to funding violence prevention programs.
Do you support the 76ers proposal to build a new arena in Center City? Yes (✅) or no (❌)
Parker did not respond by deadline.
Explain your answer, in 1 sentence.
Parker did not respond by deadline.
Do you support installing permanent public bathrooms in the city? Yes (✅) or no (❌)
Parker did not respond by deadline.
How many would you look to install and in what neighborhoods? (1 sentence or less.)
Parker did not respond by deadline.
What's 1 big idea that would be a game-changer for Philly? (2 sentences or less)
Parker did not respond by deadline.
🪓 What law, tax or program would you scrap immediately, and why? (2 sentences or less)
Parker did not respond by deadline.
Read Axios Philadelphia's other candidate questionnaires.
Editor's note: This story has been updated to reflect Parker's property taxes went up $217 (not $15,500 as the campaign originally indicated).
The q&a will be updated as primary season continues.
More Philadelphia stories
No stories could be found
Get a free daily digest of the most important news in your backyard with Axios Philadelphia.