Meet Philadelphia's Dem mayoral candidates: Jeff Brown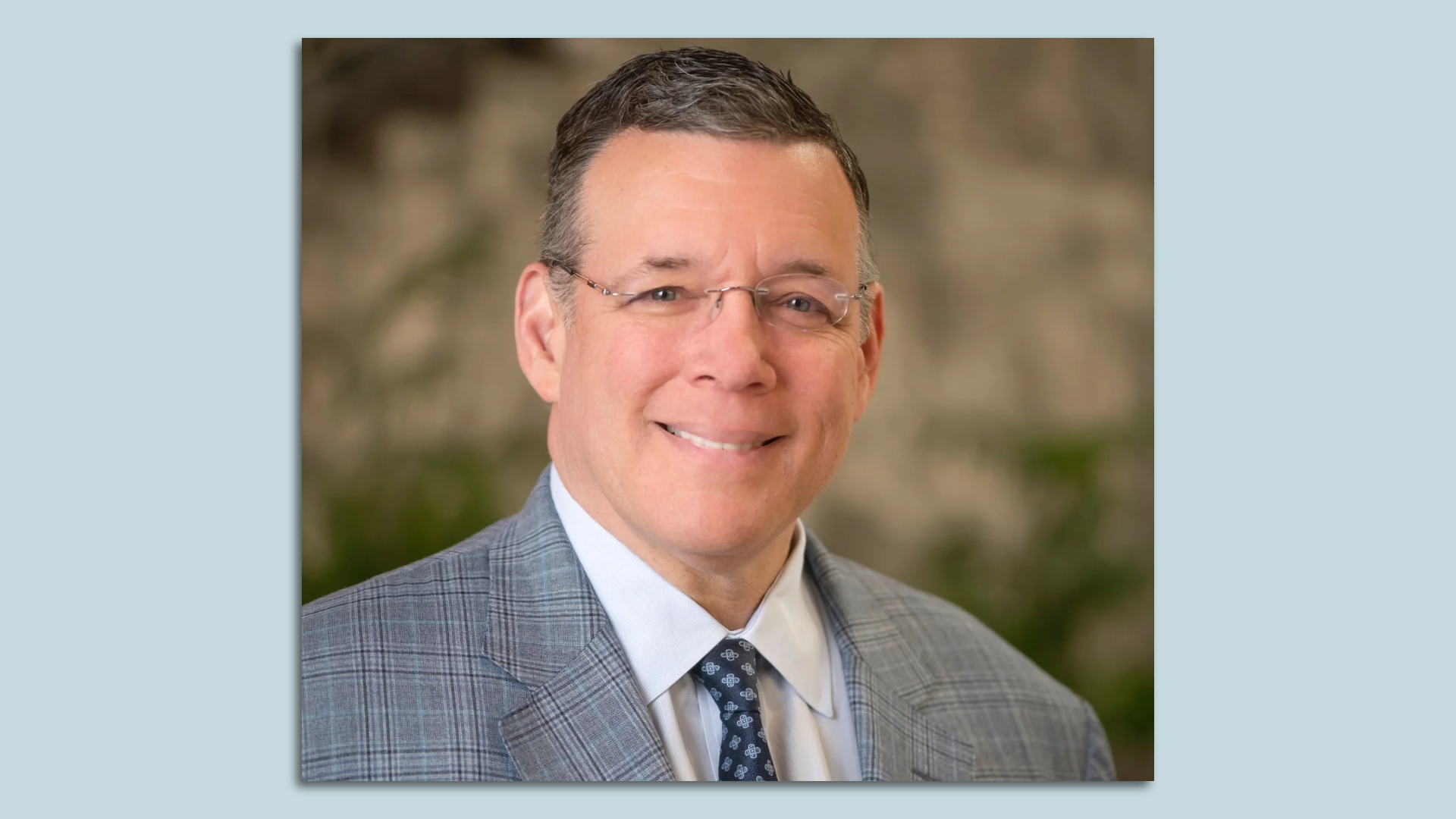 Jeff Brown is one of nine candidates running in the Democrats' mayoral primary on May 16. (Read all our candidate questionnaires here.)
The candidate: Brown is a fourth-generation grocer with a chain of ShopRite and Fresh Grocer stores in the region, some of which he located in historically underserved communities.
He has never run for or served in political office.
🏡 What neighborhoods have you lived in? Rittenhouse Square, Bustleton.
💼 What are your past jobs: CEO and founder of Brown's Super Stores. Founder of PA 30 Day Fund. Co-founder of Uplift Solutions. Board chairman of the Pennsylvania Workforce Development.
🍽️ Favorite Philly restaurant: DiNic's Roast Pork and Beef.
🏢 Favorite downtown building: City Hall.
📺 Favorite Philadelphia TV show: "Abbott Elementary."
💰How much did your property taxes go up last year? 5.4%.
🏈 Favorite Philly athlete (past or present) and why? Jalen Hurts. Precision of his craft is magnificent.
🚗 Savesies: Pro/con? Pro — If you did the work you should be able to keep the space but we need more parking.
🏙 How would you enhance the vibrancy of Center City in the post-pandemic era? I believe we should be focusing on all our neighborhoods and I will establish a cabinet position — deputy mayor for arts, culture and fun — to promote these aspects of the city. I would also expand and promote festivals and other outdoor events.
What's the one moment in your life that most shaped you? Working in my father's grocery store near 40th and Girard taught me about hard work and gave me a love of all people and community. It also shaped my perspective on the importance of service.
🎥 What is one fun thing voters don't know about you? I love Marvel movies.
Sum up the state of the city in five words or less. In need of major change.
And, of course, why do you want to be mayor? Philadelphia is an amazing city with great potential, but we have been failed by bad leadership. I want to be mayor to serve the people of our city, address structural poverty and make this the city we all deserve.
On the issues
Would you increase (⬆️), keep level (⏸️), or decrease (⬇️) the police department's budget?
Brown did not respond by deadline.
What's one big idea you have to address the ongoing gun violence crisis?
Brown did not respond by deadline.
Do you support the 76ers proposal to build a new arena in Center City? Yes (✅) or no (❌)
Explain your answer, in 1 sentence.
The city needs big projects to help provide well paying union jobs for our residents, but we must also work with and prioritize the interests of the community.
Do you support installing permanent public bathrooms in the city? Yes (✅) or no (❌)
How many would you look to install and in what neighborhoods? (1 sentence or less.)
This needs to be determined based on a detailed review and input from the community.
💡 What's 1 big idea that would be a game-changer for Philly? (2 sentences or less)
Ending structural poverty by increasing the quality of our K-12 public education system, supporting the development and growth of small, diverse businesses, increasing workforce training, and improving/simplifying the way the city delivers services to Philadelphians.
Many of the issues facing our city stem from our inability to address structural poverty and its impact on generations of Philadelphians.
🪓 What law, tax or program would you scrap immediately, and why? (2 sentences or less)
I'd eliminate or significantly reshape the city's Land Bank so we don't have 8,500 properties that are owned by the city and contributing to blight.
I'd sell these properties for naturally occurring affordable housing or to small community developers, especially Black and Brown developers so they can develop more affordable housing.
Read Axios Philadelphia's other candidate questionnaires.
Editor's note: This q&a will be updated as primary season continues.
More Philadelphia stories
No stories could be found
Get a free daily digest of the most important news in your backyard with Axios Philadelphia.