Listen to Jason Isbell, American dad. Because we said so.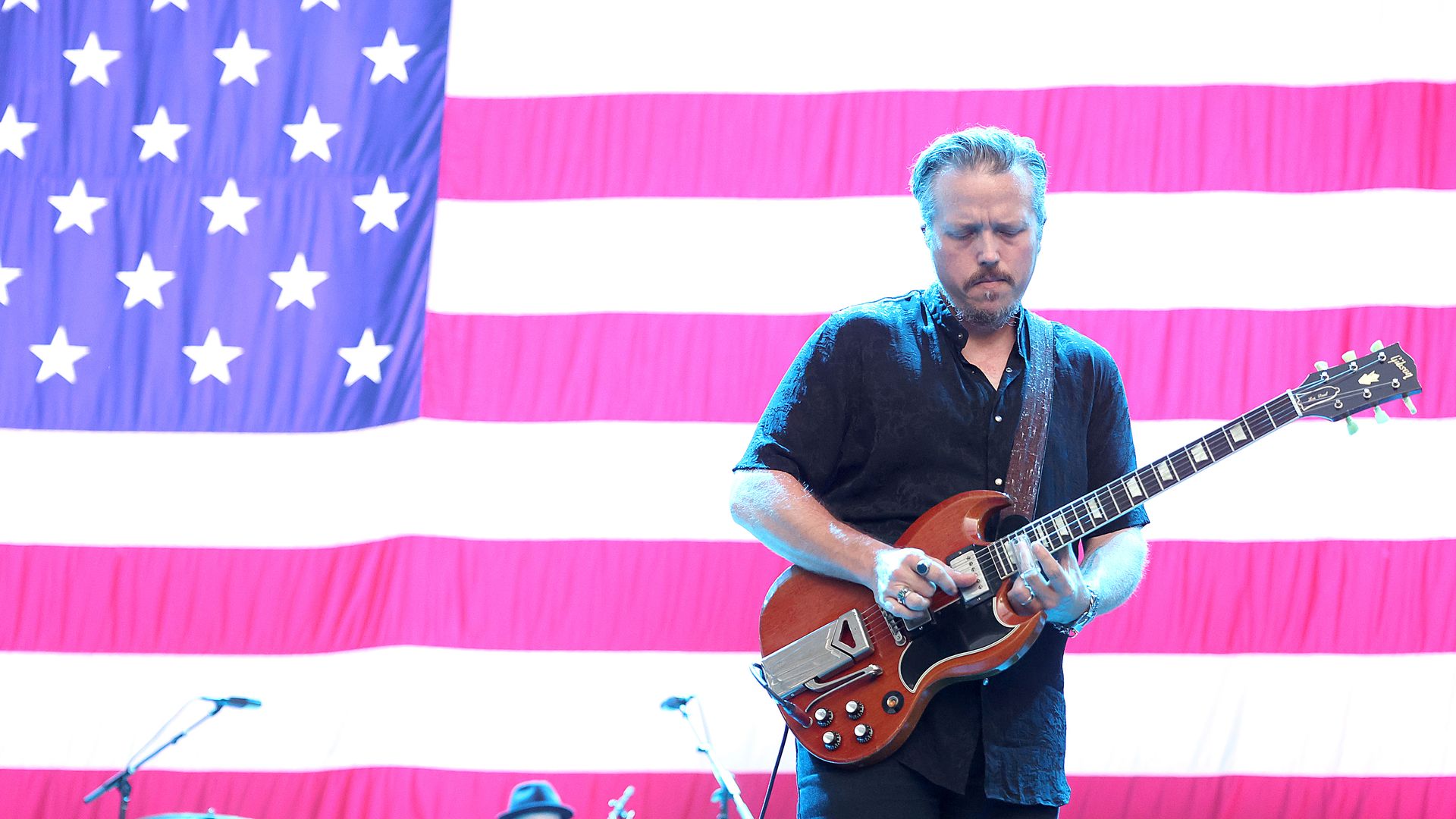 Jason Isbell and Amanda Shires may be the best pair of songwriters living under the same roof in America. So it's no wonder their little girl can already summon the right words at the right moment.
Mercy is 7. She writes songs about prairie dogs and plays kazoo. She knows multiple languages: English, Spanish and the truth.
She can make a heavy room light. After her great-grandfather died recently, she reminded her dad that the Day of the Dead comes around every year.
When a family friend lost a parent, Mercy shrugged, "Hey, circle of life. What can you do?" Isbell wanted to shrink; the friend busted out laughing.
Isbell, a 44-year-old dad, shared those Mercy stories with me, a 43-year-old dad, during a recent phone conversation about his new album, "Weathervanes," which Rolling Stone calls his strongest yet.
It's a work of art that will mean different things to different people, but to people like me — a rural 1980s kid whose worst childhood nightmares were of falling down a well or a space shuttle explosion, who's now raising kids in an era of mass shootings — it connects like an echo.
Why it matters: In 13 songs that stretch an hour, "Weathervanes" shucks the muddy shell of middle-aged life in America in 2023.
Its characters have outlived things — their parents' mistakes ("Volunteer") and their own ("White Beretta"), their depression ("Middle of the Morning") and their partner's ("Death Wish"), and the myths passed down to them ("Cast Iron Skillet").
How is it, he seems to ask, that two people from the same youth baseball team, or the same band, or the same marriage, or the same daddy-daughter night, end up in such different places? How much do we make happen, and how much happens to us?
Are we the wind, or are we the weathervane?
"Kids," I said after he told me those Mercy stories, which naturally made me think of my oldest, 3-year-old George, who the other day was bare-assed on our porch hollering at a cardinal to come eat. "They're a wonderful antidote to a lot of stuff."
"Yes, yes," Isbell responded. "But sometimes we have to tell ourselves that that's not their job. I have to remind myself that like, it's not fair to her to take her around everybody to help them feel better."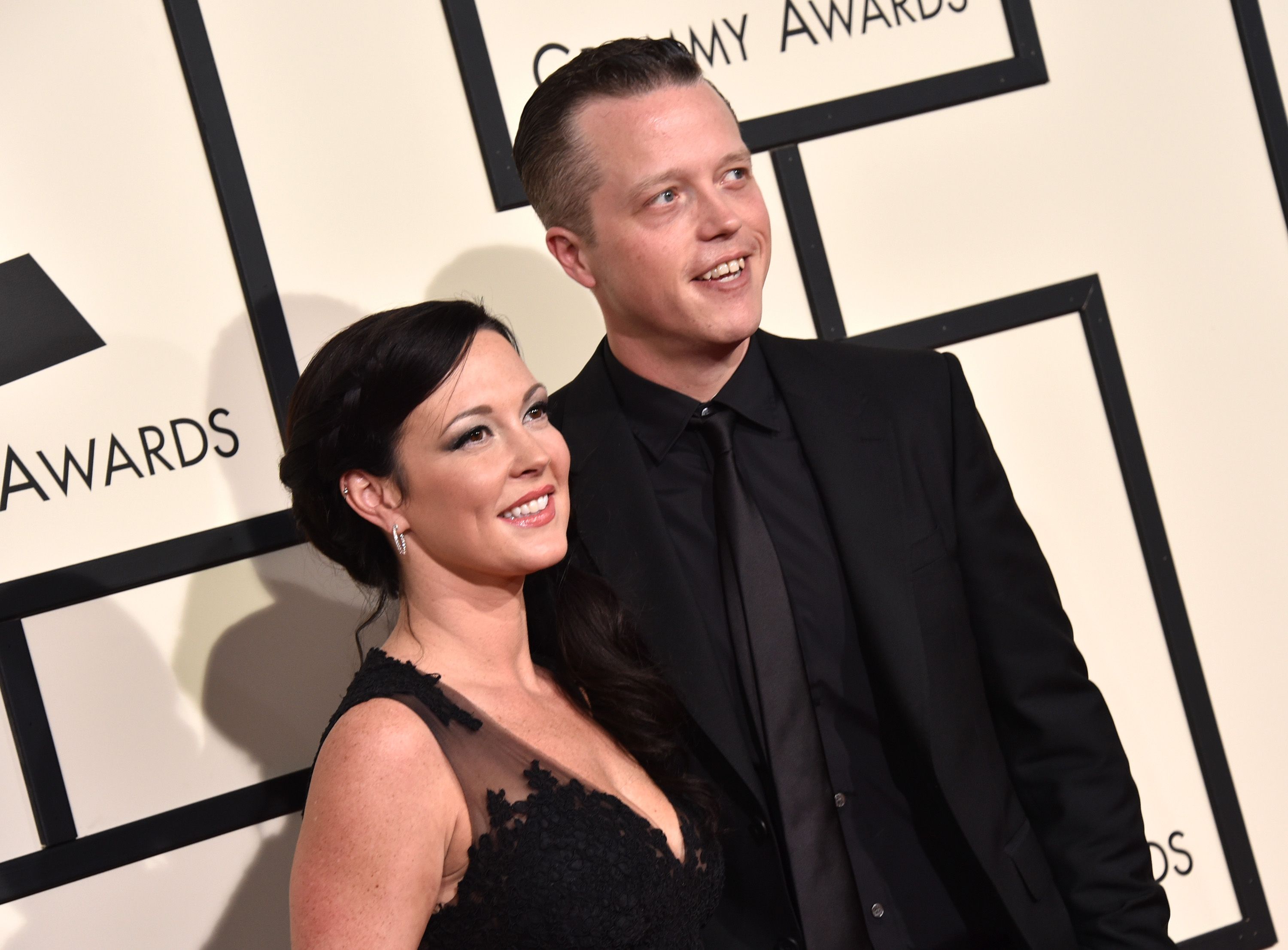 If you know a thing about Jason Isbell — even if you aren't among his Nashville devoteds, even if you don't hawk his lyrics or like his troll-swatting tweets, even if you're not a sportswriter — that thing you know is that he got sober.
And if you know that, you know he did so at the request of his love, Shires, a brilliant storyteller whose fiddle-playing can make a hollow person whole. And if you know that much, you know there's a song, "Cover Me Up," that stars atop his revered album, "Southeastern," released 10 years ago next week.
For sure, Jason Isbell getting sober is one of the better things to happen to modern rock music. But that was a decade ago, during the honeymoon phase, back when he told the New York Times ahead of his upcoming tour, "This time I want to remember it all."
(That tour was my first time seeing him, at the Visulite in Charlotte. It was a rowdier affair than his shows these days, but I remember he laughed hard when a woman in the front row offered to make him macaroni and cheese instead of buy him a drink.)
He's made a lot of clear memories since then.
Five studio albums with the same band, the 400 Unit, which keeps getting better, too.
A daughter full of wit and love.
A new home on some land outside of Nashville with a music barn.
He and Shires survived a rough marital stretch, their teardrops well-documented in Shires' 2022 album "Take It Like a Man," and more recently an HBO special, "Running With Our Eyes Closed."
Also, Isbell has a part in an upcoming Martin Scorsese movie. Also, also: He calls him Marty.
So yeah, Jason Isbell getting sober is one of the better things to happen to Jason Isbell, too.
In "Weathervanes," he explores the depths of his gratitude for how it turned out. Take the tune "When We Were Close," which could be about any pair of artists, but given the two songs referenced in it is also specifically about Justin Townes Earle, who died at 38 in 2020.
You were bound for glory and grown to die / But why wasn't I? Isbell sings.
He tells me: "There are songs where I'm saying, I am grateful for the fact that I ended up where I did. But then there's songs that are from a character's perspective … where, you know, it's not necessarily a series of bad decisions that lead you to that place. Sometimes that place can just sort of descend on you." 400 Unit guitarist Sadler Vaden says "Weathervanes" felt different from the moment Isbell brought the songs into Blackbird Studio in Nashville and played them straight through on acoustic guitar.
For starters, longtime producer Dave Cobb wasn't with them. Isbell decided to take that assignment himself this time.
"The producer's job is just to be emotionally stable," Isbell tells me. "After being sober for a decade, going through the pandemic and the lockdown and dealing with some issues, doing a whole bunch of therapy, I thought I could go in and get this work done without bringing my own hang-ups in."
The result is an album that resembles one of Isbell's live shows, where he often turns the room over to his bandmates.
Drop the needle on this record and imagine those few seconds before a show when the lights are low and the room is quiet, before Isbell steps from the shadows, pulls the first lyric from his quiver and draws:
Did you ever love a woman with a death wish?
I mean, damn.
From there it rolls into the Southern rocker "King of Oklahoma," which reads like a modern version of Springsteen's "Atlantic City," same desperate characters, new addictions.
Then things settle down with the slower "Strawberry Woman," a John Prine-like song punctuated by the harmonica of Mickey Raphael, Willie Nelson's longtime band member.
Then flows a mix of hits and think-pieces, building to a crescendo with "This Ain't It," which has enough sound to fill an arena.
Finally the encore: "Miles." It's a heartbreaking story about an aging dad who's drifted from his daughter, but the movements make for a musician's dream. Halfway in — after the father tells the daughter that a small carnival is "just like Disneyland" — the song breaks down like a blown engine. Keyboardist Derry deBorja and Vaden and Isbell go back and forth, then it unwinds to a Beatles-like harmony conclusion.
"I remember he got done playing that song for the first time," Vaden tells me. "He looked at me and I looked at him and I went, 'I'm so proud of you.' I was just so proud of him, to take us on a journey like that."
When I talked to Vaden last Friday, he was at the beach with his wife and 2½-year-old son. Like Isbell, he's outlived things, including losing both parents by his 21st birthday.
I asked him how Isbell's words hit him now compared with 10 years ago.
"Well, we never stop getting through it, really, do we?" Vaden said. "I would say yeah, this record definitely is pretty Dad Rock, or Sad Dad Rock."
I'd assumed the term was offensive, so I told him I didn't mean to insinuate that. But he stopped me.
"If anyone wants to call us Dad Rock, that's fine with us. We're just a bunch of dads out there anyway, rocking out."
Which brings us to the song we'd all rather avoid.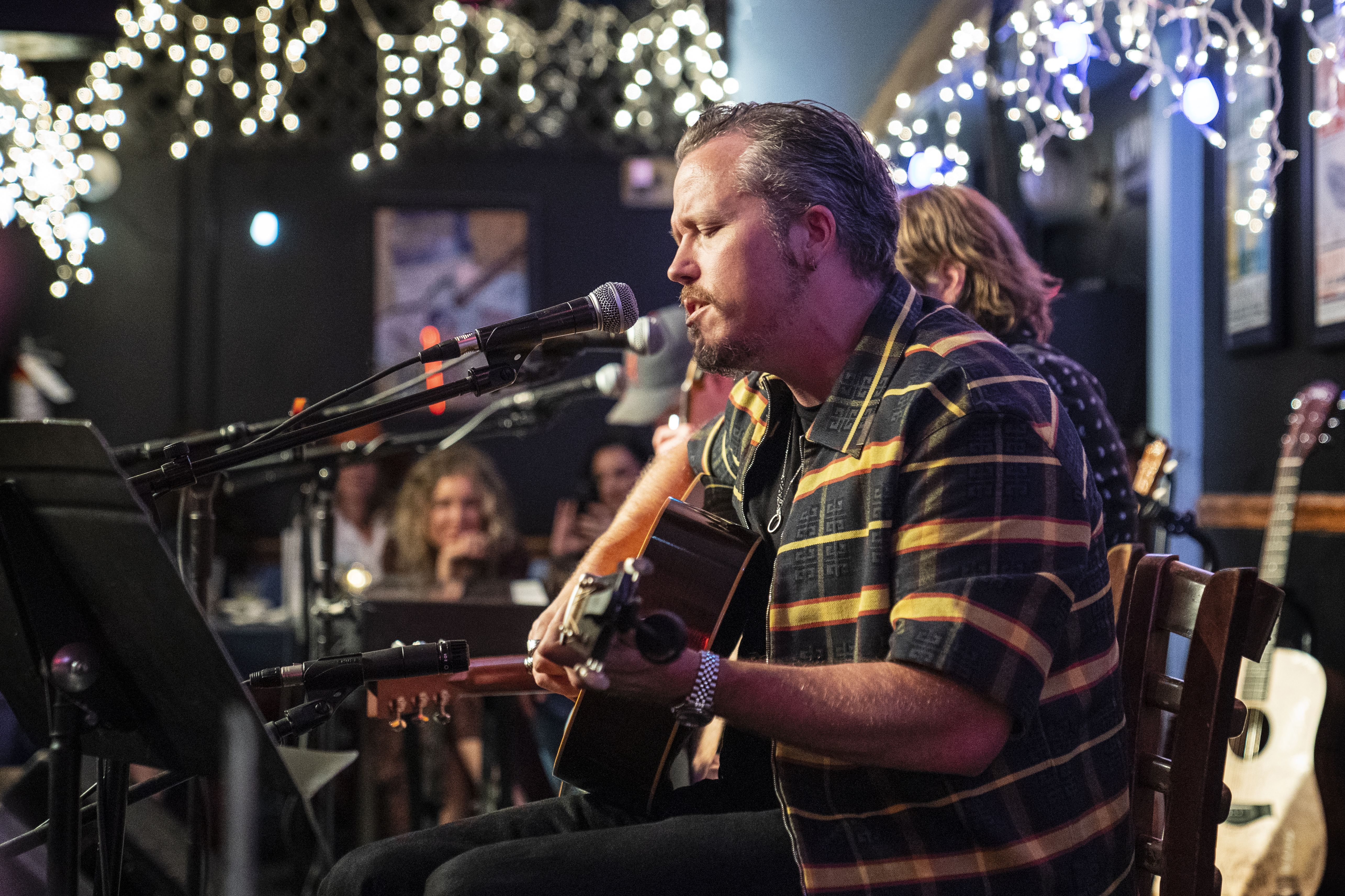 Isbell wrote "Save the World" last year after 19 children were killed in Uvalde, Texas.
It's a dive into a modern parent's simmering mental illness, in which every busted balloon makes us jump, and we have our phones alerting us to school shootings while Elmo's on our TV singing of sunny days, and somehow we're supposed to keep hope in the space between.
I'm still dreaming in my heart of hearts / but something's changing in my head.
And later: Something's drowning out the light.
Isbell compares his feelings for the song to John Prine's for "Sam Stone," about a drug-addicted veteran.
"It's a catch-22 for a songwriter. You try to write songs that resonate with people. But if you're writing about things that are societal problems, you hope that those songs won't hold up."
Of course, it held up.
In March, long after he recorded "Save the World," but about two months before he would release it, three children and three staff members were killed at The Covenant School in Nashville, not far from Isbell's home.
I asked whether the song's meaning changed for him after that. It did, he said, but …
"Something happening in your backyard shouldn't feel any different than it happening on the other side of the world. It all sucks," he said. "I think we've gotten to a point where a lot of people in America, unless they see something with their own eyes, have a hard time empathizing with people who are directly involved in it."
My thought bubble: For the past couple of weeks I've been playing my preview copy of "Weathervanes" for my son on the way to day care. We skip that song. Sorry, Jason.
I'd told George I had to listen to the album for work, so now he calls it "work music." And in a way he's right: It is work, this getting older nonsense. But like Isbell reminds us, it's not our kids' job to save us from all this.
George's favorite song is "Strawberry Woman." He can already mouth most of the lines, including the most succinct summary of my feelings after a weekend with him:
Monday morning, wake up slow / It was Friday night two hours ago.
Depending on where it meets you in your story, "Strawberry Woman" could be a straightforward tale of a person pursuing a love interest, or the "strawberry woman" could be a metaphor for all the things we crave but are no longer good for us.
Or it could be a lot simpler than that.
Take this line: You were thick-cut bacon on Texas toast. I asked Isbell if that meant the narrator thought a person was so desirable they were, as the old Southern expression goes, "good enough to eat."
"Partially," he said, laughing. "That is one thing that it means. And it also means that is what you ordered at the cafe."
My kid would prefer the lighter meaning.
Always, bacon.
More Nashville stories
No stories could be found
Get a free daily digest of the most important news in your backyard with Axios Nashville.