At least 57 killed, 133 injured in 38 U.S. mass shootings this month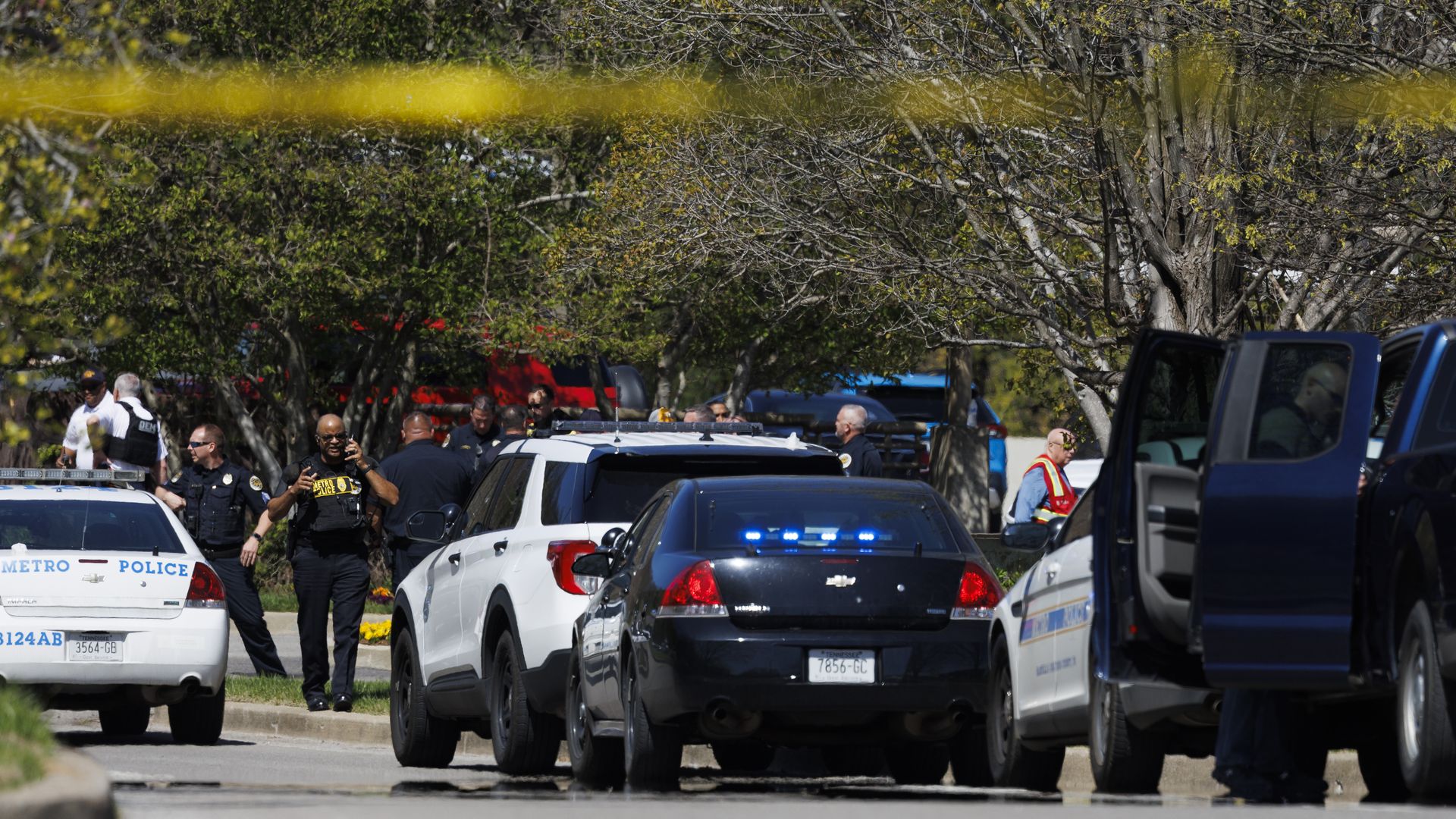 The U.S. continues to grapple with devastating mass shootings, with dozens killed as a result in March alone, per data from the Gun Violence Archive.
By the numbers: At least 57 people have died in 38 mass shootings in the U.S. so far this month, with another 133 injured.
130 mass shootings have taken place in 2023 so far, per the archive, meaning there have been more mass shootings than days this year.
Context: The Gun Violence Archive defines a mass shooting as a situation in which at least four people are shot and either injured or killed, not including the shooter.
State of play: Six people, including three children, were killed in a school shooting in Nashville on Monday. The alleged shooter was shot and killed by police.
The big picture: In the wake of Monday's recent shooting, lawmakers are renewing calls for gun control as, along with the rest of the nation, they reckon with how to curb the alarming rate of gun violence.
After the Nashville school shooting, President Biden said: "We have to do more to stop gun violence. It's ripping our communities apart, ripping at the very soul of the nation."
"So I call on Congress, again, to pass my assault weapons ban. It's about time that we began to make some more progress," Biden said.
Go deeper: 1 in 5 Americans have experience with gun violence: Poll
Go deeper