More mass shootings in U.S. than days in 2023 so far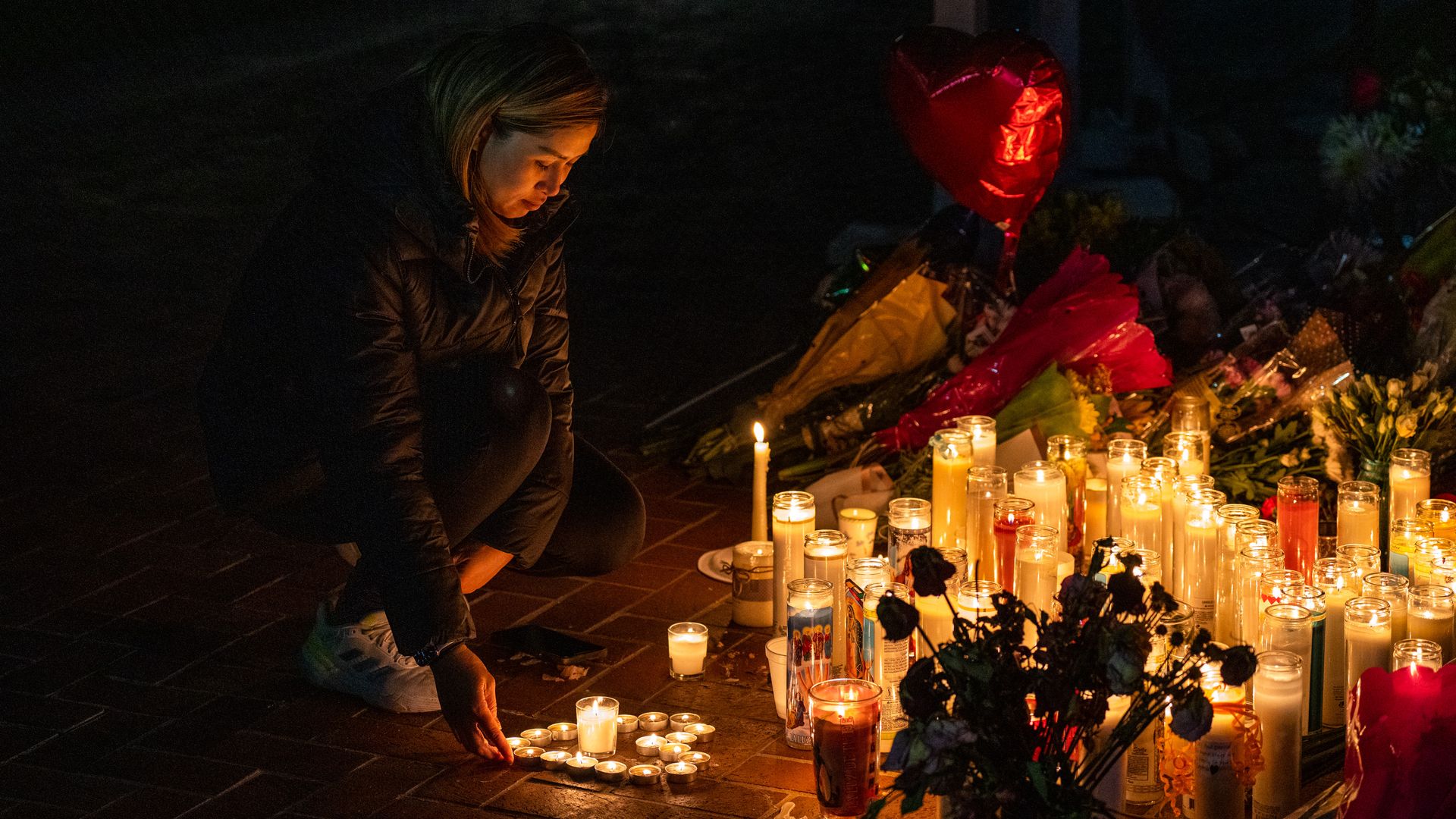 There have been more mass shootings in the U.S. so far this year than days, per research group the Gun Violence Archive.
State of play: There have been 39 mass shootings in the first three weeks of 2023, including one in Half Moon Bay, south of San Francisco, which left at least seven people dead on Monday and another in California's Monterey Park over the weekend in which 11 people were killed.
Most of the incidents were in the South, including in Louisiana and Florida, according to the archive.
By the numbers: There were 647 mass shootings in 2022 and another 690 in 2021, data from the research group shows.
Context: The Gun Violence Archive defines a mass shooting as a situation in which at least four people are shot and either injured or killed, not including the shooter.
The big picture: President Biden in his response to the Half Moon Bay shooting reiterated his call for Congress to pass an assault weapons ban. However, that's unlikely now that Republicans have control of the House.
House Speaker Kevin McCarthy (R-Calif.) last year urged his GOP colleagues to vote the bipartisan gun safety bill, the most significant federal gun legislation in nearly three decades that Biden signed into law in June.
What they're saying: Gov. Gavin Newsom (D) called out McCarthy specifically during a news conference on the shootings during a visit to Half Moon Bay Tuesday, saying he "purports to represent the people" of California.
"We haven't heard one damn word from him, not since Monterey Park, not what happened here, not one expression of prayers, condolences, nothing, and it should surprise nobody," the California governor said.
"Where's he been on gun safety reform? Where's the Republican Party been on gun safety reform? Shame on them. Shame on those that allow and perpetuate that to be rewarded politically."
The other side: McCarthy during a briefing on Capitol Hill Tuesday expressed his condolences "to the families in California with the recent violence over the last couple days."
Asked by reporters whether he'd take up gun safety legislation, McCarthy said he's waiting for more details on the latest California shootings.
"California has the strictest gun laws there are, and apparently that did not work in this situation," the Republican leader said.
Go deeper: 1 in 5 Americans have experience with gun violence: Poll
Editor's note: This article has been updated with comment from California Gov. Gavin Newsom and Rep. Kevin McCarthy, and with further context.
Go deeper