California Gov. Newsom: "Second Amendment is becoming a suicide pact"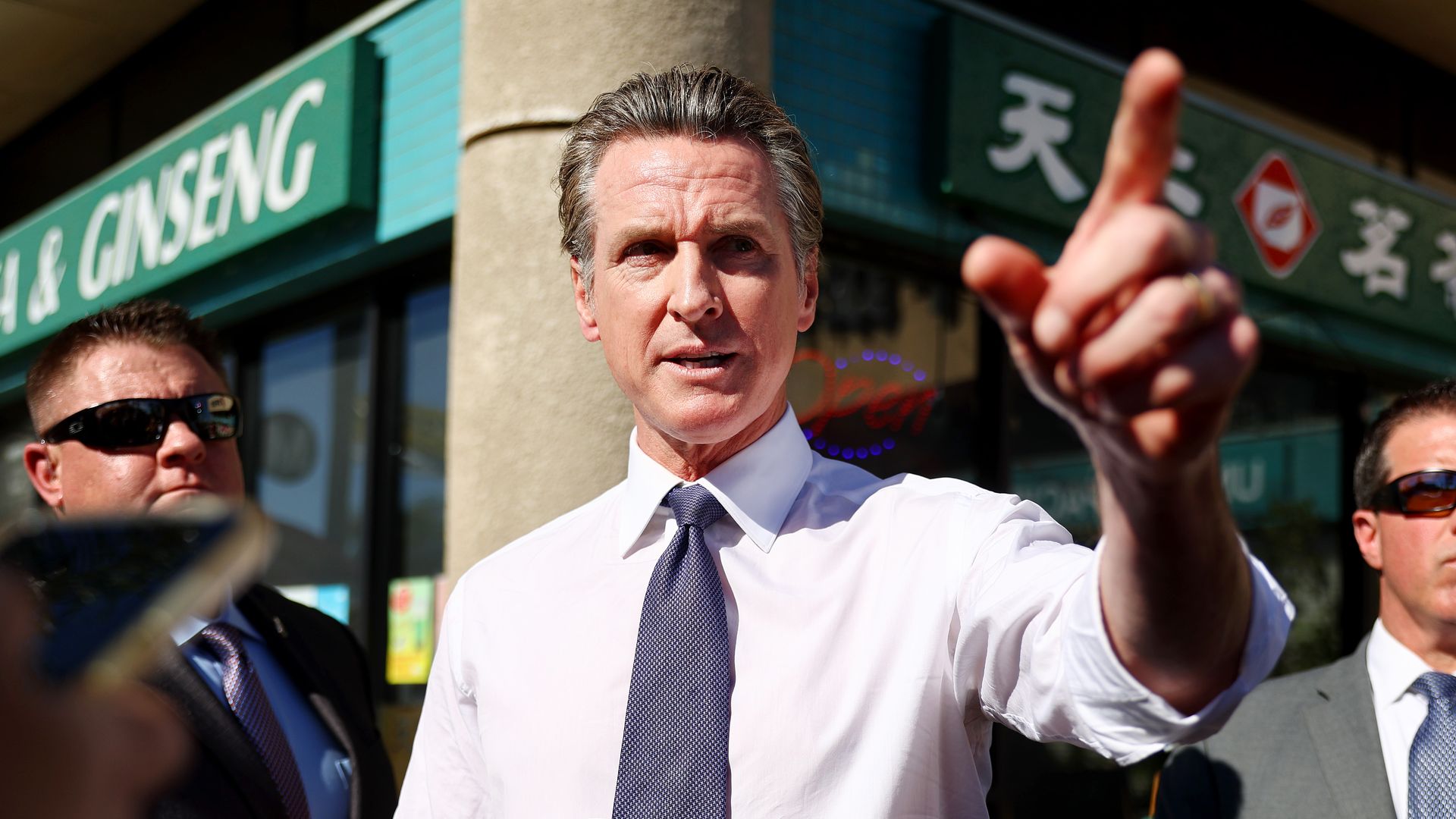 California Gov. Gavin Newsom (D) said Monday that gun regulations were falling short as he visited the scene of the deadly mass shooting in Monterey Park.
Why it matters: California has some of the strictest gun laws in the country. Yet police said the Monterey Park shooter was still able to use a modified pistol, which is illegal in the state during the shooting that killed 11 people and injured nine others.
Driving the news: "Nothing about this is surprising. Everything about this is infuriating," Newsom told "CBS Evening News." "The Second Amendment is becoming a suicide pact." 
He said he has "great respect" for the Second Amendment and has "no ideological opposition to someone reasonably and responsibly owning firearms and getting background checks and being trained."
Of note: "At the hospital meeting with victims of a mass shooting when I get pulled away to be briefed about another shooting. This time in Half Moon Bay," Newsom tweeted about the massacre near San Francisco that left seven people dead. "Tragedy upon tragedy."
What else he's saying: Newsom discussed the role that mental health plays in mass shootings, saying that he is "really proud of the work we've done in this space, but we've had decades of neglect in this space."
"Respectfully, I will submit that regardless of the challenges it relates to behavioral health, there's not a country in the world that doesn't experience behavioral health issues," he told CBS.  
Go deeper: The Monterey Park shooting exposes a major problem with crime data
Go deeper