The Covenant School shooting followed by month of grief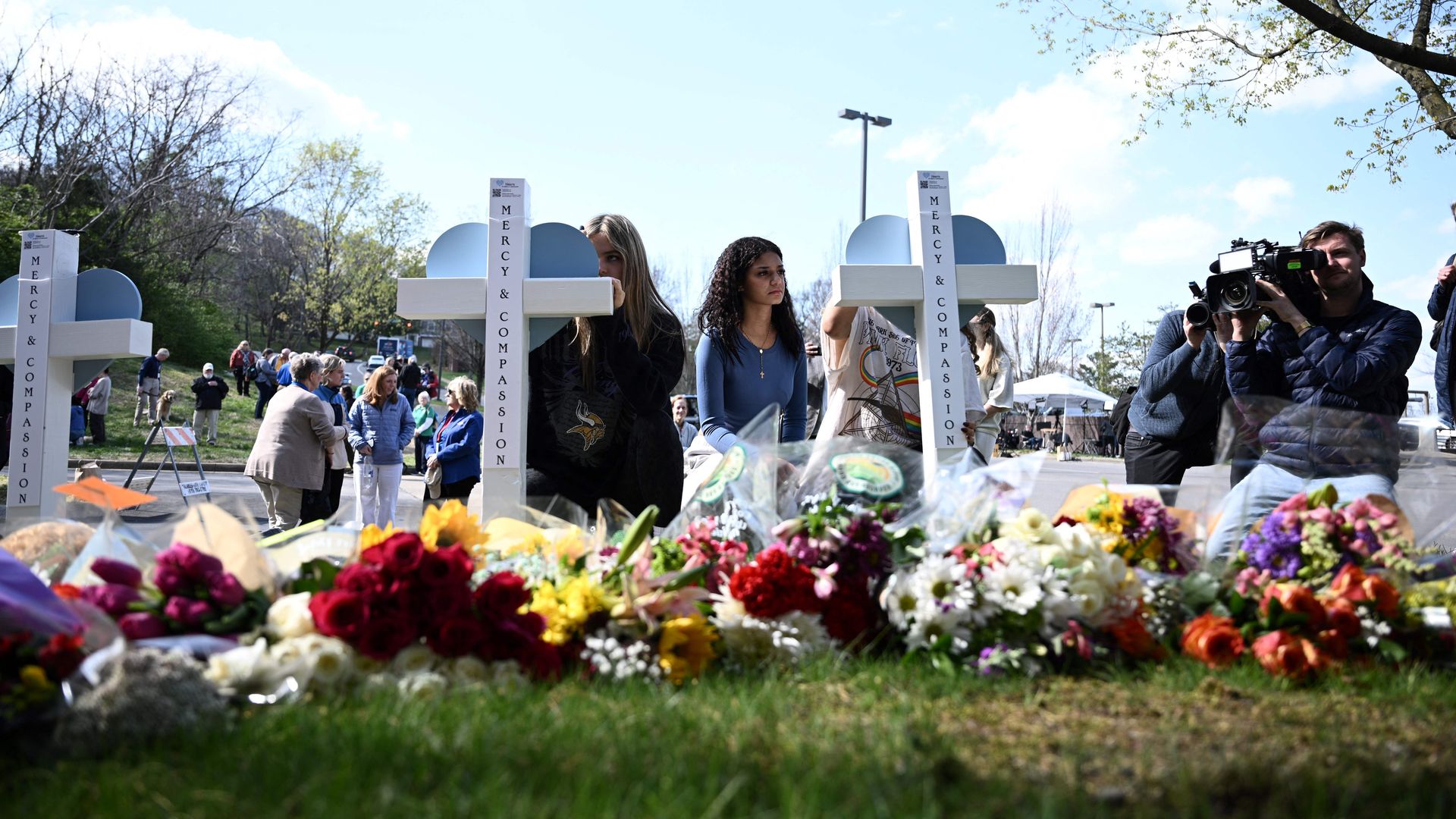 A month after The Covenant School shooting, grief remains a part of daily life in Nashville.
Reminders of the senseless tragedy are all around us. So are signs of a new local movement.
Ribbons of black and red — The Covenant School's colors — have emerged as a symbol of the loss. They are fastened on mailboxes around the city and displayed at the front of the Metro Council chambers.
Thousands have gathered to vent their sadness and outrage across several protests in Nashville and beyond.
"We have lived these traumas from afar and we have grieved with these families from afar for a long time," said local parent Carlie Cruse.
Cruse is one of the founding members of Voices for a Safer Tennessee, a group that quickly formed after the shooting to advocate for reforms.
She said many local families had a connection to the March 27 shooting that killed three children and three staff members. Hearing the sirens and driving by the memorial made the issue profoundly personal.
"It has motivated people in a way that they weren't quite motivated before," Cruse said.
"You can't know somebody whose child died and not try your hardest."
Gov. Bill Lee, a Republican, is pushing to expand orders of protection so that guns can be taken from people who threaten themselves or others, although many fellow Republicans remain wary of considering gun restrictions.
Cruse acknowledges that tilting the state's political axis regarding guns will be difficult. But she said Voices for a Safer Tennessee unites families from across the political spectrum for goals that have broad bipartisan support in Tennessee.
In addition to separating dangerous people from guns, they support universal background checks and gun storage requirements.
"Realistically, our group is prepared to play the long game," Cruse said, adding that there are plans to expand outreach into rural Tennessee.
Their efforts are propelled by thoughts of the families that were forever changed a month ago.
"We still grieve with you," Cruse said, referring to the families. "We walk alongside you in this journey."
"We do all of this in their honor, and we do it so that other families don't have to grieve the loss that they've grieved."
More Nashville stories
No stories could be found
Get a free daily digest of the most important news in your backyard with Axios Nashville.