Meet the "Tennessee Three" at the center of a statehouse drama over gun reform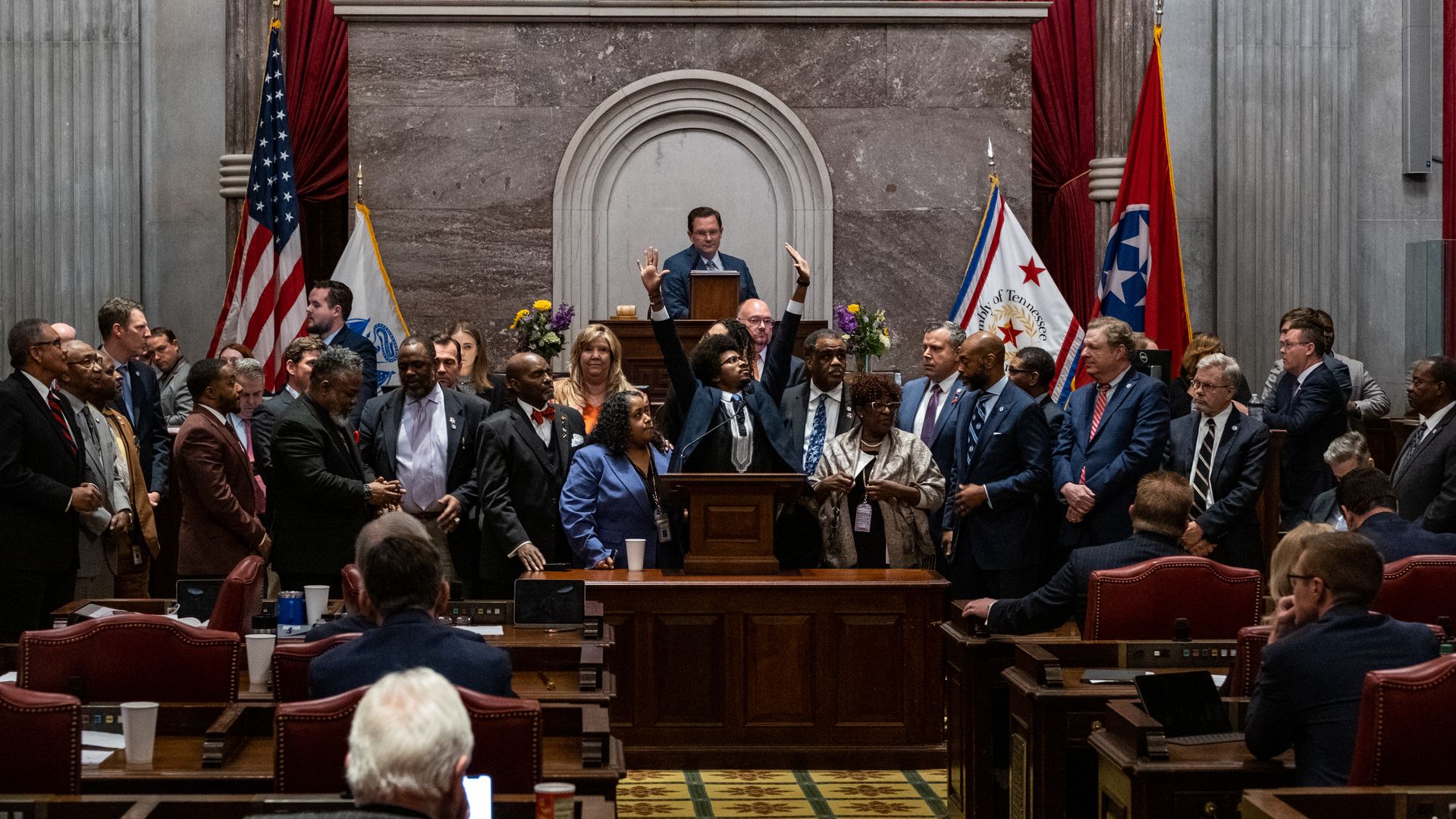 A trio of Tennessee Democrats who were subject to expulsion votes over a gun reform protest has captured national attention as observers grapple with the potential impact amid roiling debates over the gun issue.
Driving the news: A Republican-led effort to expel the state lawmakers — dubbed the "Tennessee three" — succeeded in ousting two members of the group, Reps. Justin Jones and Justin Pearson.
The big picture: Allegations of racism have swirled following the vote, given that both Jones and Pearson are Black while Johnson is white.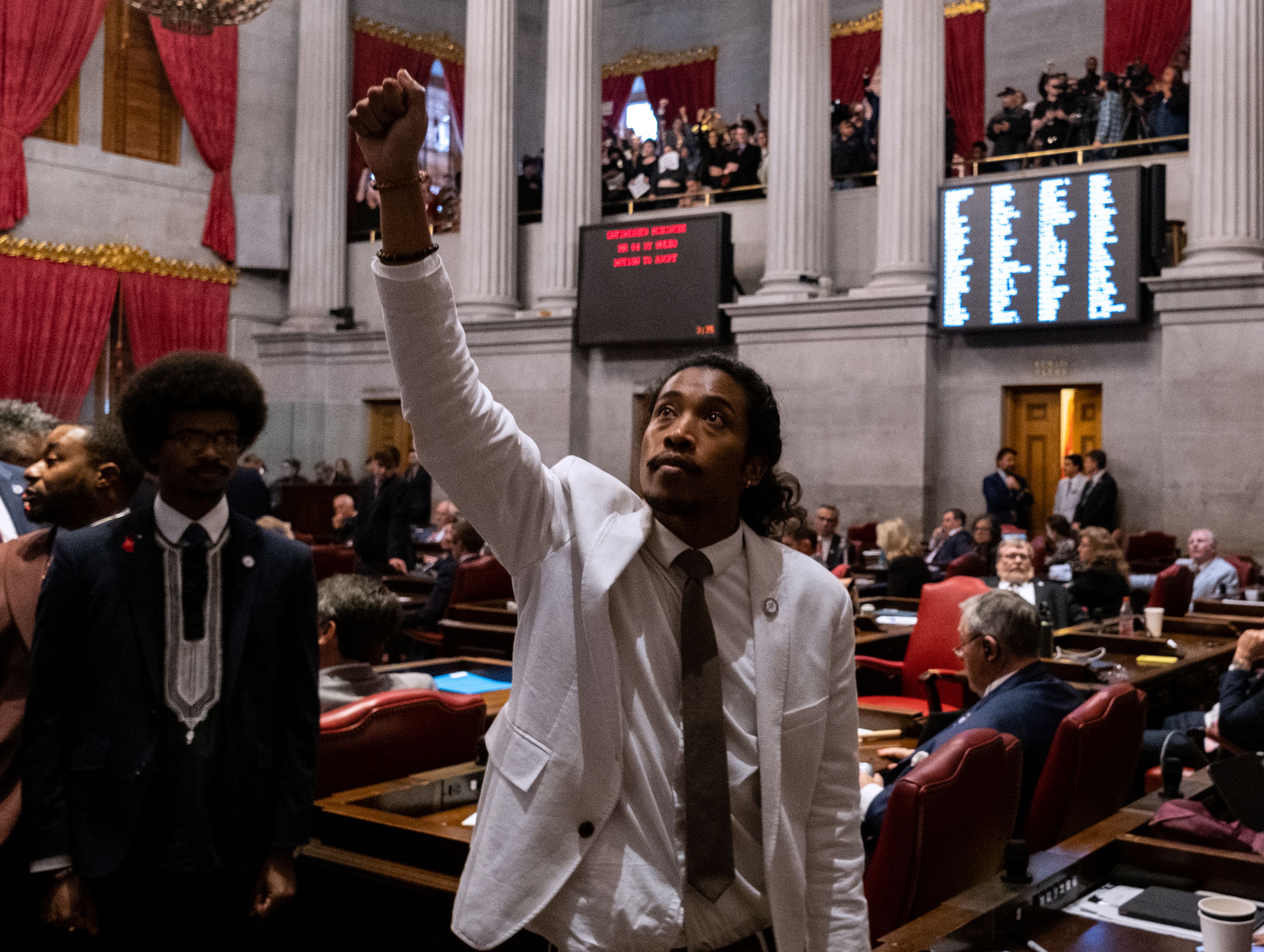 Justin Jones
At 27 years old, Jones was one of the youngest members of the state House prior to his expulsion. The community-organizer-turned-lawmaker was elected last year to represent parts of Nashville.
State of play: "We called for you all to ban assault weapons and you respond with an assault on democracy," Jones told lawmakers during the debate to expel him, CNN reported.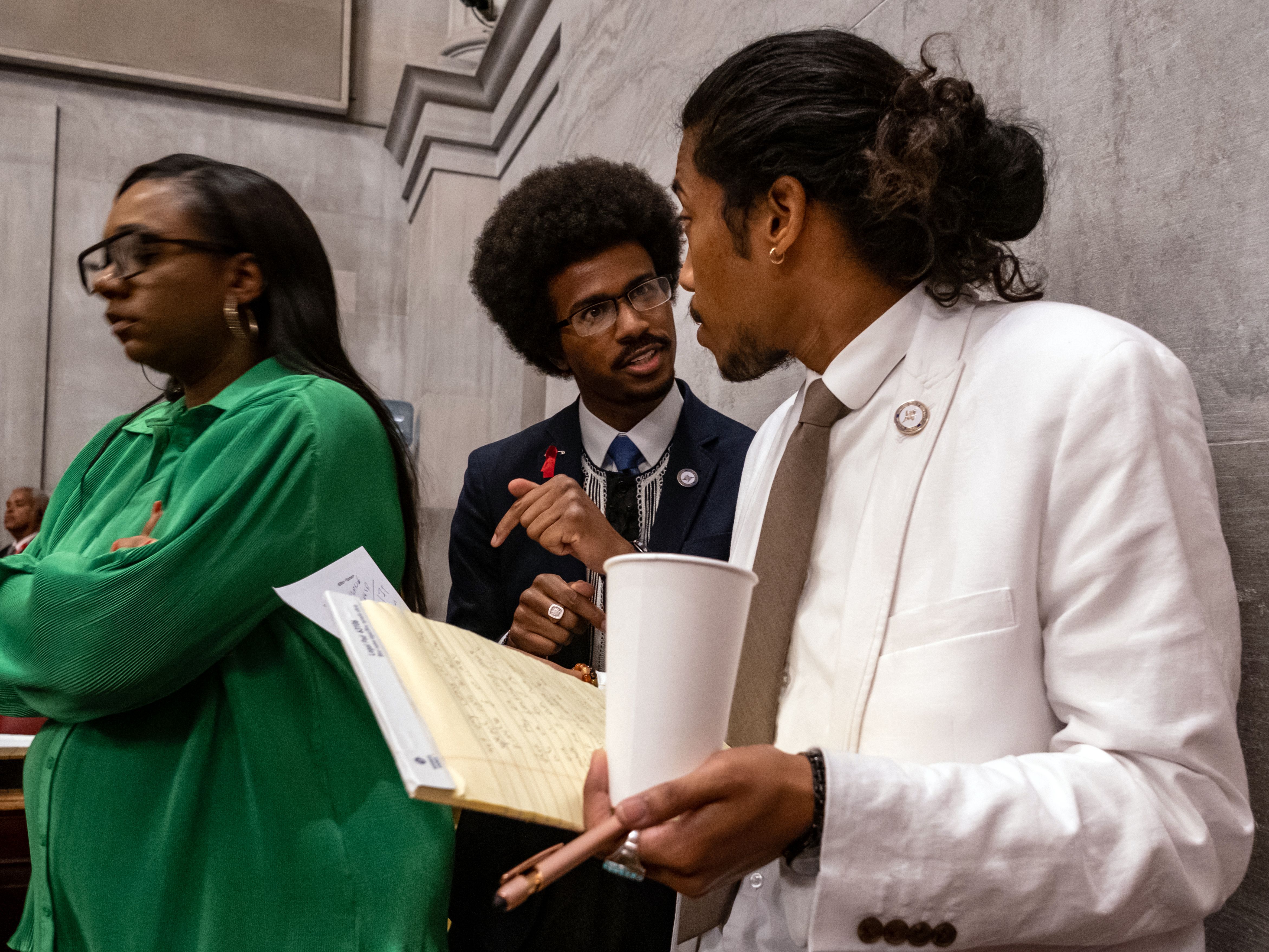 Justin Pearson
Pearson, 28, won his seat in a landslide earlier this year to represent parts of Memphis.
State of play: Pearson, who was expelled in a 69-26 vote, has spoken openly about the way his life has been impacted by gun violence.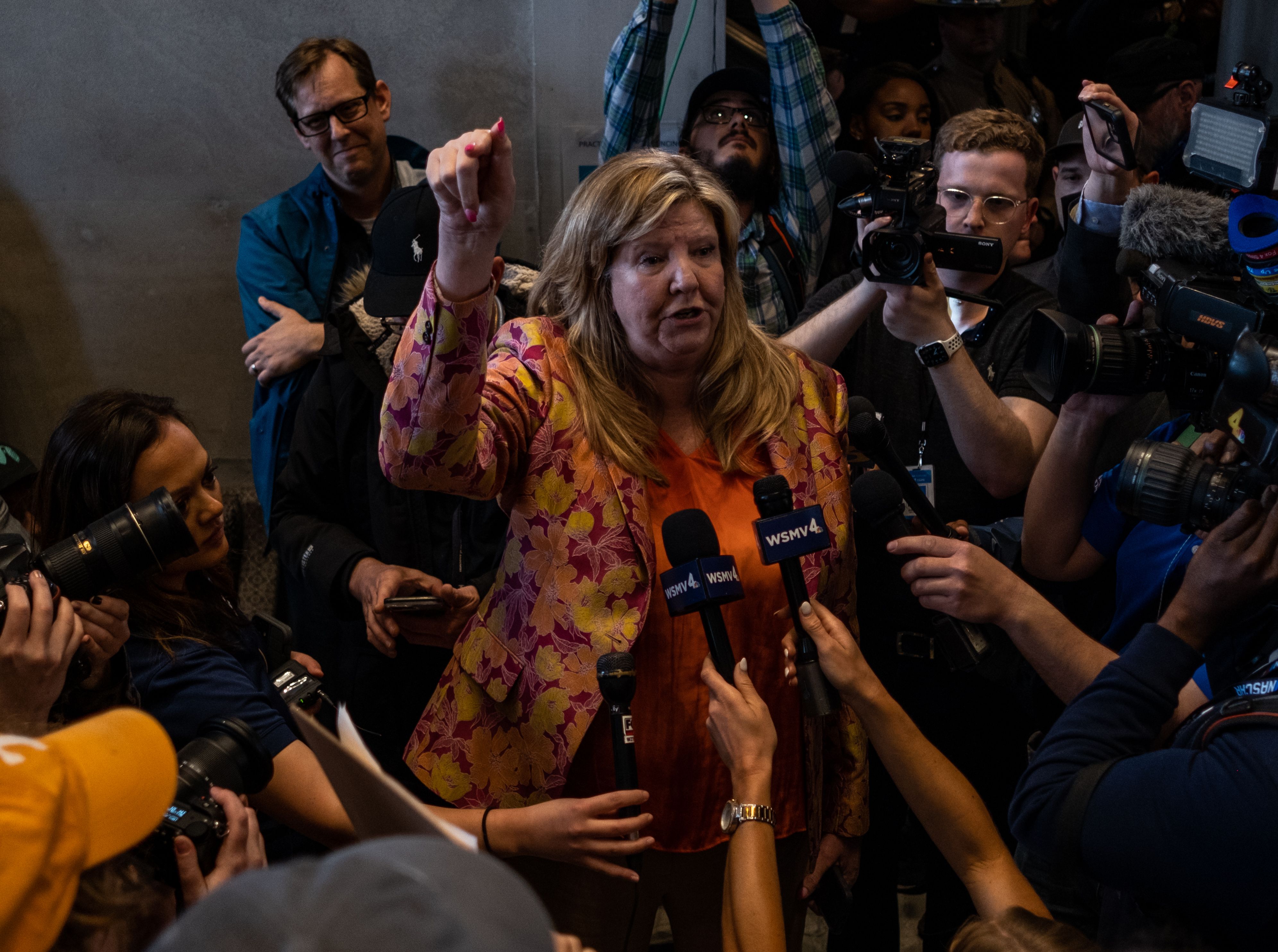 Gloria Johnson
Johnson, 60, is a former teacher who was elected to the state House in 2012. After losing the 2014 race as an incumbent and a repeat contest in 2016, she returned to office in 2018 and represents parts of Knoxville.
During her 27 years as a teacher, the issue of gun violence and school shootings felt personal, per interviews she's given. She spoken about being a teacher at Knoxville's Central High School during a shooting in 2008 that left one person dead.
Go deeper