Democrats lean into "more serious" Trump indictment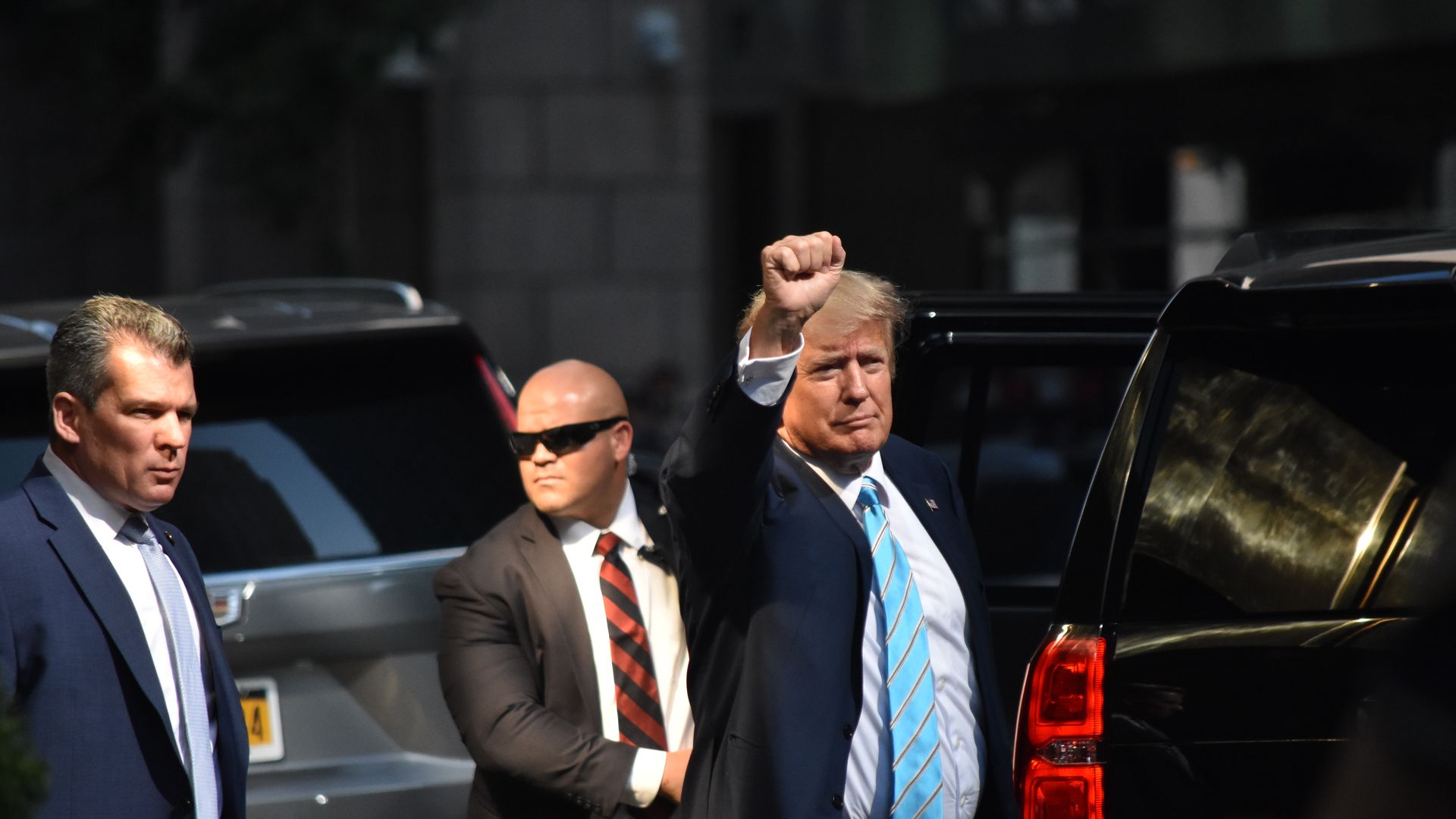 Democrats are treating former President Trump's reported second indictment, this time by a federal grand jury, with even greater gravity than the first.
Why it matters: The Justice Department's reported charges, over Trump's alleged mishandling of classified documents, are widely seen as the most likely to ensnare the ex-president.
What they're saying: "This is more serious. The Feds, it's always very serious," Rep. Mike Quigley (D-Ill.), a former criminal defense attorney who served on the Intelligence Committee during Trump's first impeachment, told Axios.
Quigley argued Trump faces "far greater personal jeopardy with this" than the Manhattan DA's case. "I believe in the presumption of innocence, but the former president is in a world of hurt."
Rep. Jared Moskowitz (D-Fla.) referred Axios to a song with the lyrics "that motherf***er's guilty," commenting: "This tune is kinda catchy."
Rep. Dean Phillips (D-Minn.) tweeted: "Everyone is innocent until proven guilty, but we don't need a judge or jury to determine if his destruction of decency and dangerous incompetence continues to stain America."
Zoom in: Rep. Greg Landsman (D-Ohio), a swing district member who said after the Manhattan DA's indictment that lawmakers should "keep our attention on the actual work of leading this country," reacted more directly this time.
"The chaos of Trump continues. What he's doing to this country – the extremism and danger he and his allies present – has to end. Only when those who support and enable him decide to be done with this toxic behavior will this all be behind us," he said in a statement.
Details: The precise nature of the allegations was unclear as of Thursday evening, though CNN and ABC News reported the former president was charged with seven counts.
Attorney General Merrick Garland in November appointed Jack Smith, a former prosecutor at the Hague, as special counsel to investigate the documents case and Trump's efforts to overturn the 2020 election.
Between the lines: Democrats' security concerns in the wake of Jan. 6 still loom large even after the first indictment came and went without incident.
Quigley told Axios his first reaction to the news was "what's this going to do to the safety of members ... [and] of the public and of law enforcement?"
"It's the right thing to do, but there's danger involved."
What we're watching: After attempting to scrutinize the Manhattan DA's probe, the GOP-led House may once again involve itself in a Trump prosecution.
House Judiciary Committee Chair Jim Jordan on Tuesday asked the Justice Department for a memo outlining the scope of Smith's probe.
And House Speaker Kevin McCarthy (R-Calif.), reacting to the news on Thursday, tweeted: "House Republicans will hold this brazen weaponization of power accountable."
Go deeper