Democrats see downside in Trump's N.Y. case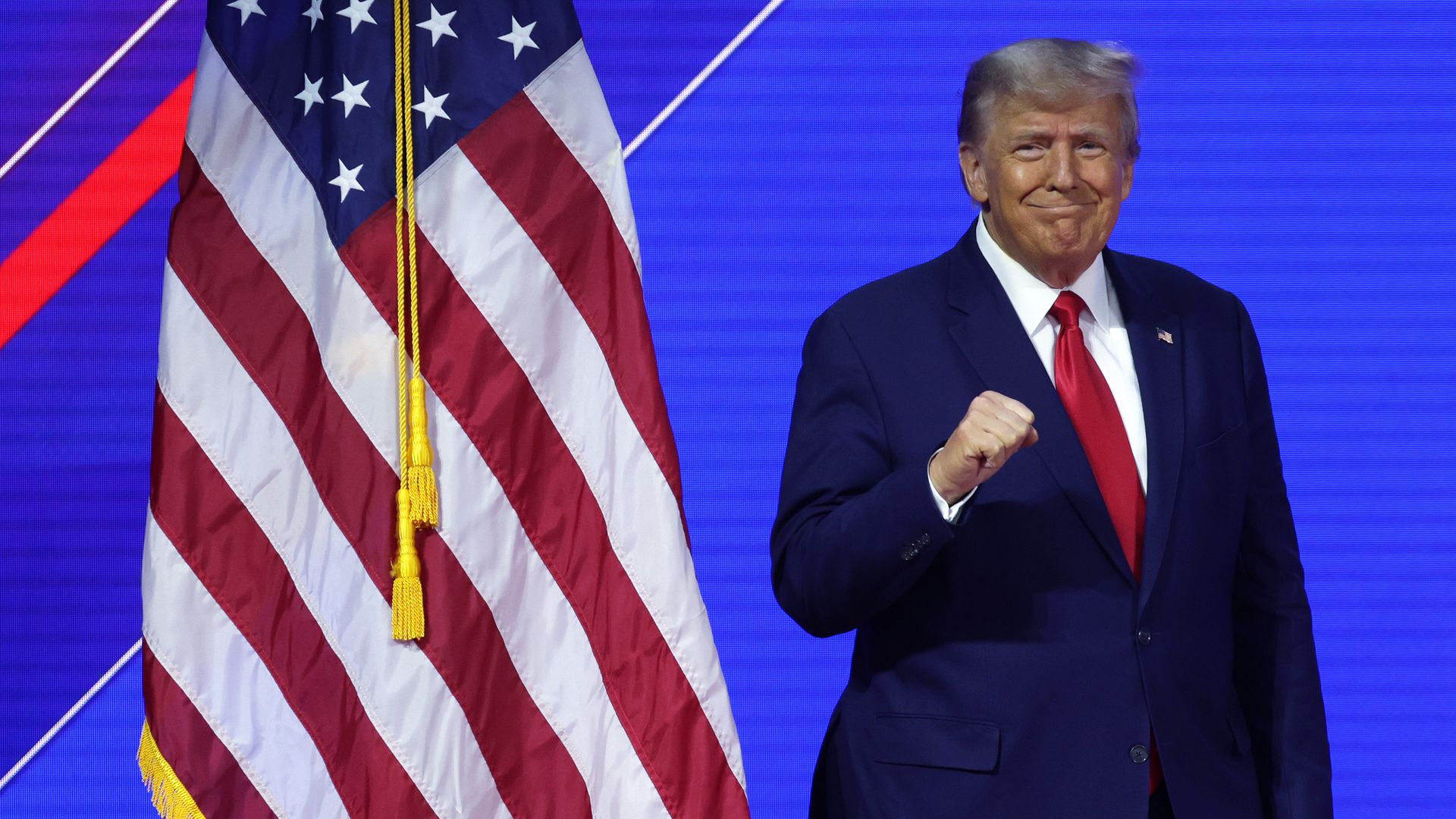 Democrats have longed for former President Trump to be held accountable under the law, but some fear that Trump's first big legal test could be a political loser for them — and undermine more significant cases against him.
Why it matters: An indictment over an alleged campaign finance violation would make Trump the first former U.S. president to face criminal charges. But even his critics say it's a risky case that could amount to a mere record-keeping infraction.
Driving the news: Conversations with prosecutors, Democratic Party officials and other Trump critics reveal concerns about the legal merits and political perils of the case being pushed by Manhattan District Attorney Alvin Bragg.
"[T]here are far more serious crimes for which he should also be held to account," said David Pepper, former chair of the Ohio Democratic Party.
The case against Trump is "an open-and-shut, books-and-records misdemeanor," Norm Eisen, attorney and senior Brookings fellow, told reporters on a press call Monday. "Now, to elevate it to a felony is more complicated."
Some Democrats worry that if Trump were to beat charges similar to what Democrat John Edwards was acquitted of 2012, it could make it easier for Trump's team to cast any future charges as a "witch hunt."
Catch up: Over the weekend, Trump said on Truth Social that he likely will be arrested as part of Bragg's probe into an alleged $130,000 hush-money payment Trump made to porn star Stormy Daniels over what she said was an affair.
Michael Cohen, Trump's ex-lawyer, made the payment just before the 2016 election and says he was reimbursed through the Trump Organization as "legal expenses."
The case against Trump likely would turn on whether prosecutors could prove the payment was an illegal, undocumented campaign contribution that hid unflattering information about Trump.
Zoom in: Cohen was convicted in the case in 2018 and sentenced to three years in prison.
Even so, some people in Bragg's office referred to it as a "zombie" case against Trump, because they saw it as legally fraught, said former prosecutor Mark Pomerantz, who oversaw the Trump probe until early last year and wrote about it in his book, "People vs. Donald Trump: An Inside Account."
Pomerantz said publicly what many Democrats are saying privately: They're puzzled by Bragg's decision to abandon an investigation of Trump's business practices and real-estate financial records, which they think would more clearly show criminal wrongdoing.
Pomerantz and a fellow prosecutor resigned last February after Bragg questioned the strength of evidence in that case, which the previous Manhattan DA, Cy Vance, had determined was enough to indict Trump.
Zoom out: Trump is facing criminal investigations elsewhere:
Prosecutors in Georgia are examining whether he tried to pressure state officials into overturning the results of the 2020 election there.
Special counsel Jack Smith is investigating whether Trump should be charged in the Jan. 6 insurrection at the U.S. Capitol, and for his retention of classified documents after he left the White House.
Last week, a U.S. District judge ordered Trump's attorney to provide more information about his keeping of classified documents.
State of play: Many Republicans would like the party to move on from Trump, but the possibility of an indictment has led the GOP to rally around him.
House Republicans sent a letter to Bragg on Monday, demanding that he testify in their newly launched investigation of his Trump probe.
The GOP also is using the episode to try to energize its base, while Trump's campaign is citing the New York investigation in new fundraising emails.
Go deeper