Student loan relief would be torpedoed by GOP debt ceiling bill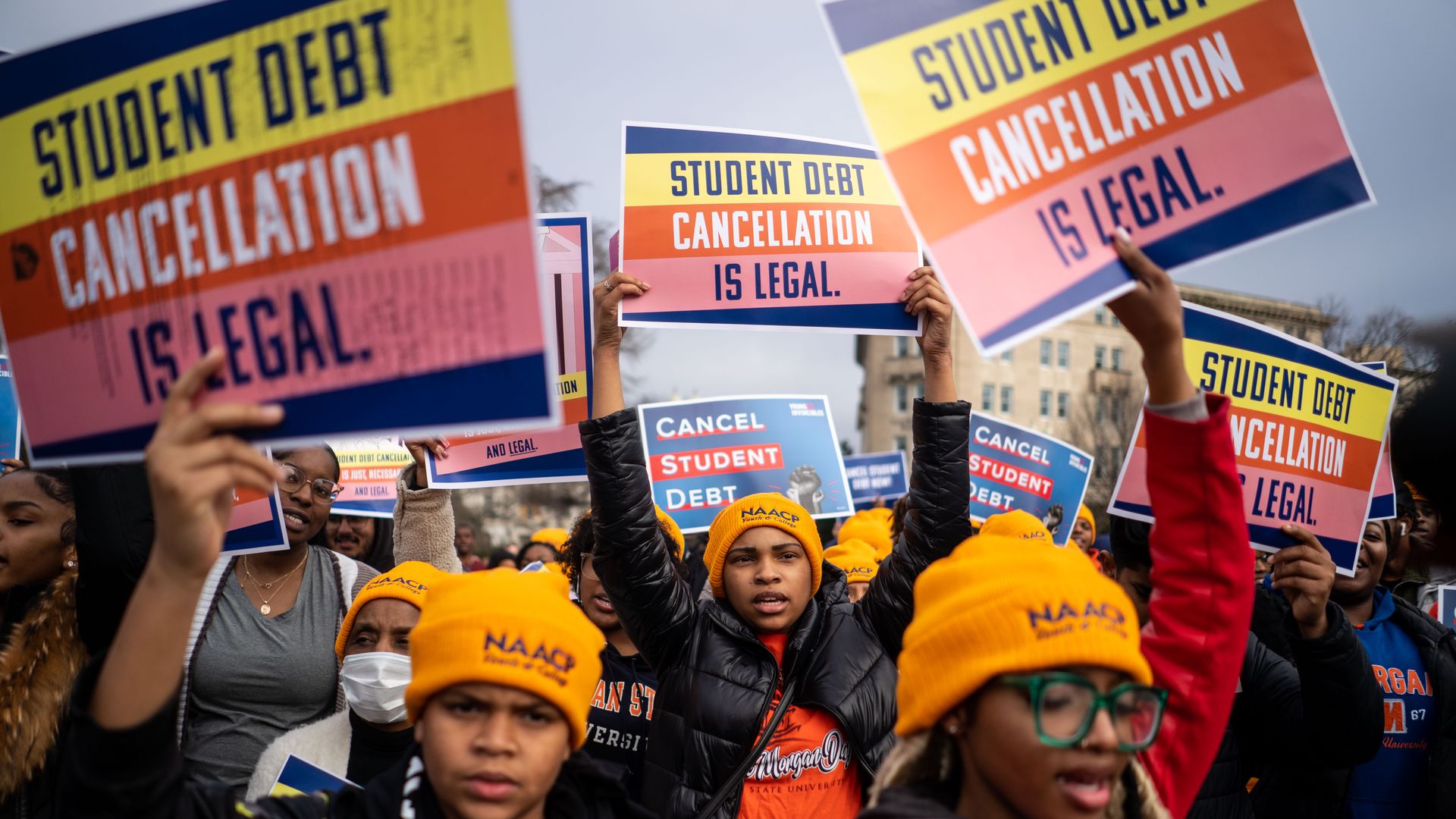 House Republicans' debt ceiling proposal would slash President Biden's student loan relief plan and undercut potential future student debt relief programs.
Why it matters: While the legislation is expected to be dead on arrival in the Democratic-controlled Senate, it reflects the latest GOP challenge to Biden's sweeping student debt plan, a key promise to voters as he seeks re-election.
Driving the news: The sweeping GOP proposal, which includes other spending cuts, would block Biden's historic student loan relief plan that's been in jeopardy, in addition to his revised loan repayment plan.
State of play: Biden's far-reaching student debt plan — which would cancel up to $20,000 for more than 40 million Americans — has been on pause after after court orders, leaving in limbo borrowers' financial futures and a key campaign promise.
"It's so frustrating as a borrower and as an advocate to see legislators step in and try to essentially apply their will onto this plan, when so many people are already in limbo," Cody Hounanian, the executive director of the Student Debt Crisis Center, told Axios.
The GOP proposal sends a message to borrowers that "there is a cohort of legislators out there that is hell-bent on blocking the relief that they need and depend on," Hounanian said.
The big picture: The Supreme Court during oral arguments in February seemed inclined to kill the plan, but a final ruling is set to come next month.
Republicans have criticized Biden's debt relief plan as an overreach of his legal authority, and a large group of congressional Republicans has lodged challenges against it.
Republican Rep. Virginia Foxx, chairwoman of the House Committee on Education and the Workforce, touted the debt ceiling bill's student loan relief hammering as an avenue to spare "the backs of blue-collar Americans" and nullify Biden's "radical income-driven repayment plan."
Zoom out: The Republican bill would increase the debt ceiling through 2024 while setting discretionary federal government spending at 2022 levels for the 2024 fiscal year and capping spending growth at 1%.
Go deeper...
Go deeper