McCarthy runs into a wall of corn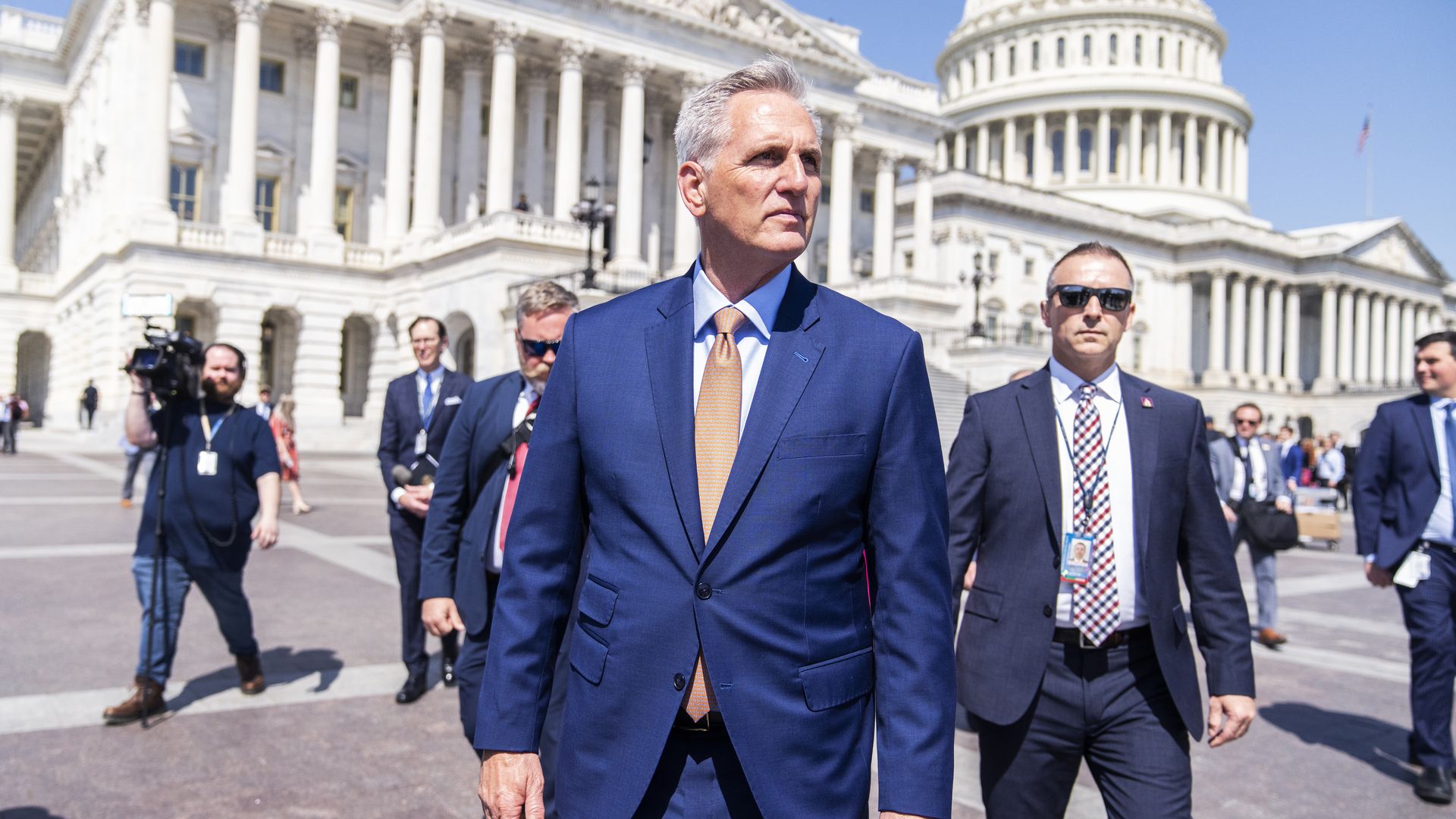 A fight over ethanol is putting House Speaker Kevin McCarthy in the unhappy position of accepting revisions to his debt ceiling bill — or offering future promises to members who privately don't trust him.
Why it matters: A bloc of at least eight corn belt Republicans are a hard "no" on the bill unless it's revised to remove cuts to ethanol tax credits, Axios has learned.
It only takes five GOP "no" votes to tank the bill.
The group includes all four Iowa House Republicans, plus at least four more members from the corn belt, Axios has learned.
McCarthy is meeting with this group on Tuesday evening — after the House Rules Committee is scheduled to take up the bill, as first reported by Punchbowl News.
Zoom in: The House whip team is worried letting the corn bloc get its way invites demands from other groups.
Leadership has pushed back on the Midwestern Republicans, saying they voted against the tax credits when they voted against the Inflation Reduction Act.
Between the lines: McCarthy could try to woo members with future IOUs, as speakers have done in the past.
Midwestern Republicans feel their concerns are being unheard or brushed off by McCarthy, according to multiple senior GOP sources.
But McCarthy has a better long-term relationship with them than he does with the House Freedom Caucus, giving him an opening for future promises.
McCarthy's office didn't reply to an Axios request for comment.
The bottom line: Bond markets and global economists are showing signs of growing fear about debt default, as Axios Macro reported on Tuesday.
McCarthy's debt ceiling bill would raise the limit by $1.5 trillion in exchange for an array of spending cuts. Failure to raise the limit by the time Treasury exhausts its "extraordinary measures" — coming as soon as June — would trigger a default on U.S. sovereign debt.
Thanks to high interest rates, "a shock to U.S. Treasury bonds could escalate into a wave of corporate and sovereign defaults," International Monetary Fund economist Filippo Gori wrote Monday.
Go deeper