White House threatens to veto GOP debt ceiling bill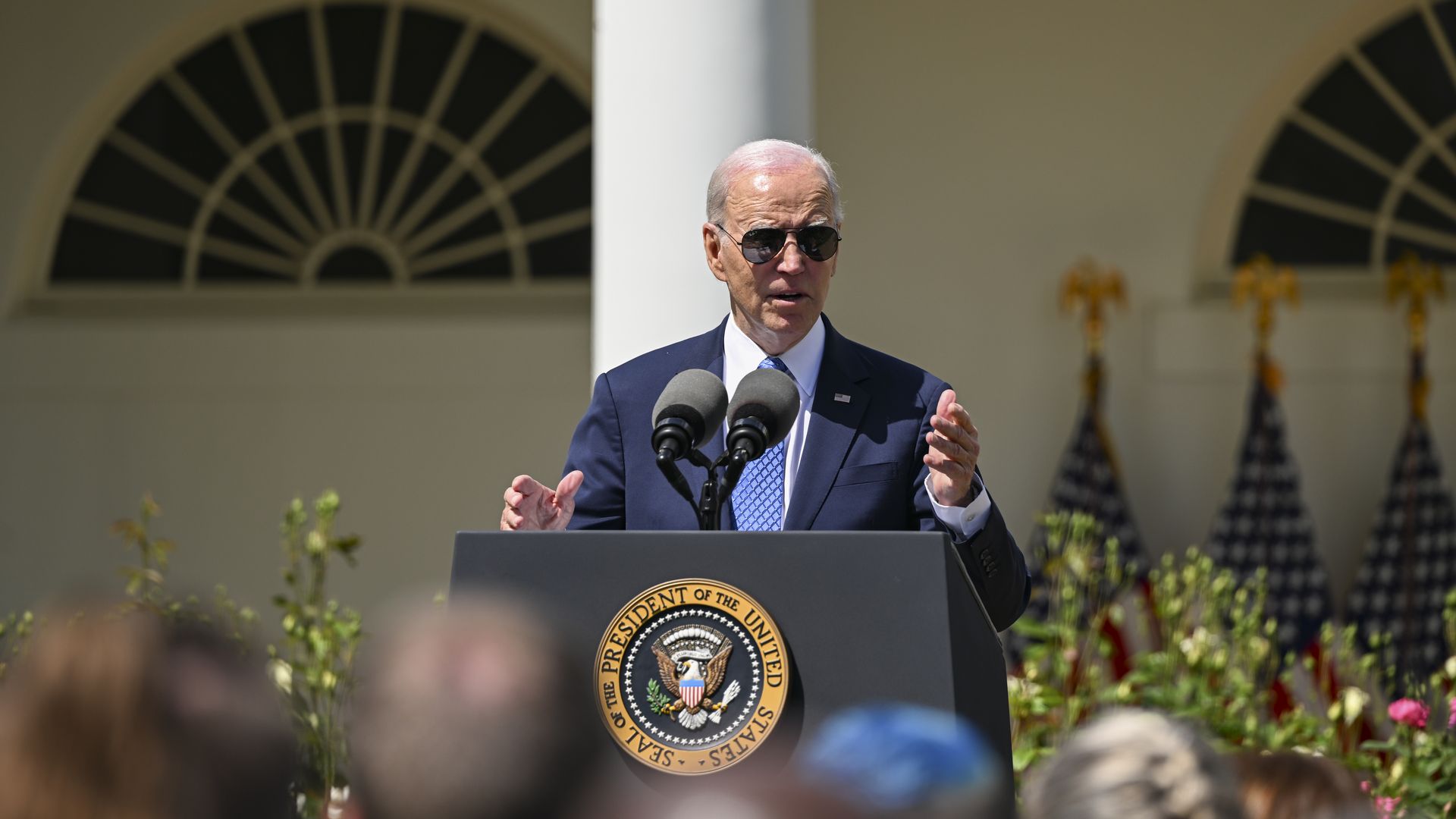 The White House on Tuesday made clear that President Biden will veto the GOP's debt ceiling bill if it were to pass in both chambers of Congress.
Why it matters: It's the latest sign the Biden administration is firm on its refusal to negotiate with McCarthy on anything except a "clean" debt limit increase.
Driving the news: The Office of Management and Budget said in a statement of administration policy that it "strongly opposes" the bill, adding: "[I]f the President were presented with the Limit, Save, Grow Act of 2023, he would veto it."
The statement took aim at the legislation's cuts to discretionary spending, repeal of Inflation Reduction Act tax credits and imposition of welfare work requirements in exchange for raising the debt ceiling.
"The President has been clear that he will not accept such attempts at hostage-taking," it says, "House Republicans must take default off the table and address the debt limit without demands and conditions[.]"
Senate Majority Leader Chuck Schumer (D-N.Y.) has already signaled the bill will be dead on arrival in the Democrat-controlled Senate, despite centrist Sen. Joe Manchin (D-W.Va.) praising the measure.
Between the lines: House Speaker Kevin McCarthy wants the bill to kickstart negotiations over the debt ceiling by demonstrating Republicans can get the 218 votes needed to pass something.
Some Democratic lawmakers, citing the possibility that raising the debt ceiling will likely require some cuts to pass the GOP-controlled House, have urged the White House to restart talks with McCarthy.
But McCarthy, for the moment, is still trying to wrangle his unwieldy conference to ensure he has the votes to pass the bill this week.
The other side: McCarthy spokesperson Chad Gilmartin tweeted that Biden is threatening to veto "the only plan that avoids default," calling OMB's statement "[r]eckless and irresponsible."
Go deeper