Updated Mar 2, 2022 -

World
Russian forces land in Kharkiv as bombardment of Ukraine cities intensifies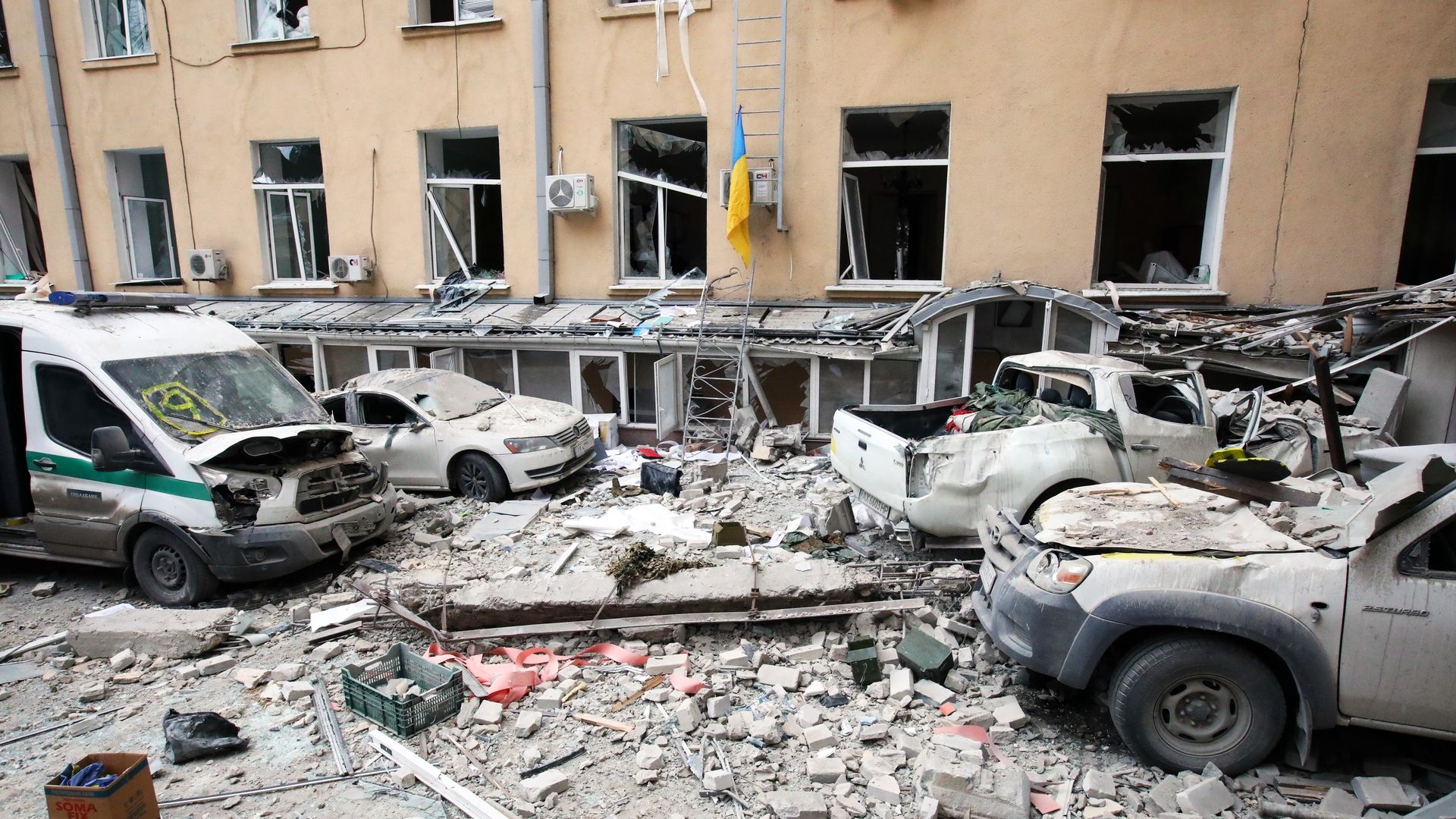 Explosions rang out on in Kyiv and Kharkiv as Russian forces intensified their bombing campaign on Ukrainian cities Wednesday on the seventh day of the invasion.
The latest: At least 21 people were killed and 112 others wounded in the Kharkiv bombardment after Russian airborne troops landed in the city about 8:30pm Tuesday ET, according to Ukrainian officials.
State of play: Kharkiv has been the scene of some of the worst shelling by Russian troops since the invasion began. President Volodymyr Zelensky has denounced attacks on civilians, calling the striking of Kharkiv's central square Tuesday an act of state terrorism.
What they're saying: Zelensky accused Russian forces of wanting to "erase" Ukraine and praised Ukrainians as "a symbol of invincibility" in a video marking seven days of war on Wednesday.
What else is happening: Ukrainian authorities claimed they had foiled an assassination plot against Zelensky by a unit of elite Chechen special forces, in part thanks to tips from members of Russia's Federal Security Service who do not support the war.
Between the lines: A senior Pentagon official said seizing Mariupol and Kharkiv would allow Russia to cut off eastern Ukraine and pin Ukrainian forces away from Kyiv.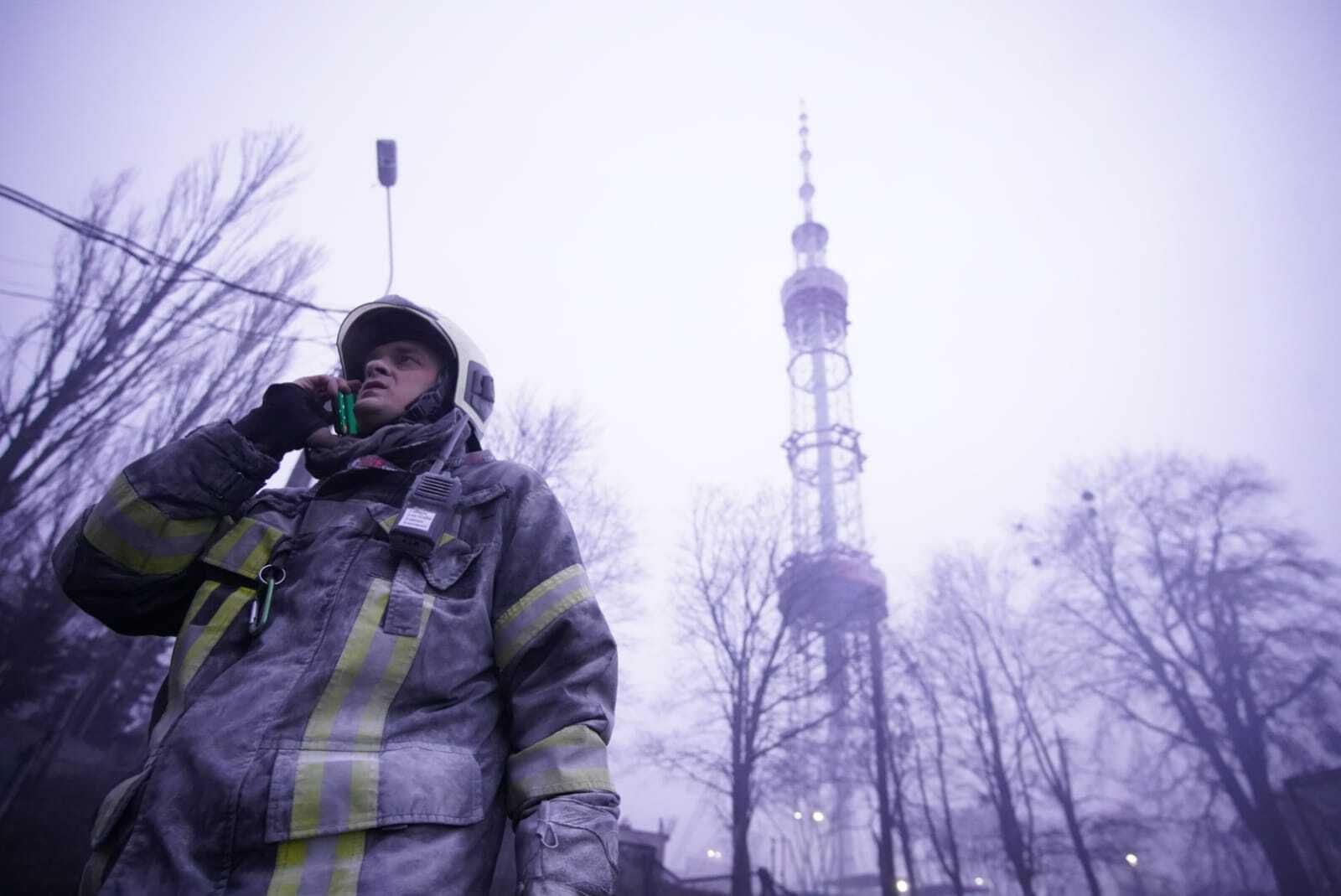 Other key developments: Kharkiv's historic Freedom Square — one of the largest city squares in Europe — was hit by a Russian missile strike on Tuesday, causing massive damage to the local city hall.
The big picture: Peace talks ended with no sign of concessions Monday. About 660,000 refugees have fled Ukraine, according to the U.N. Refugee Agency, which said "the situation looks set to become Europes largest refugee crisis this century."
Impact on Russia: Russia's currency is collapsing due to unprecedented, crippling Western sanctions. Massive corporations continue to announce said they will suspend or restrict operations in Russia, most recently shipping giant Maersk and oil titan Exxon.
As Russia's economy unravels and its military suffers setbacks, military analysts expected the fighting to grow more intense and dangerous for civilians.
Meanwhile, the military convoy, estimated to stretch over 40 miles, moved to within 17 miles of Kyiv from the north by Monday afternoon, per satellite imagery from Maxar. The Pentagon official said it had slowed Tuesday due to logistical issues.
Russian forces have claimed the most territory in the south.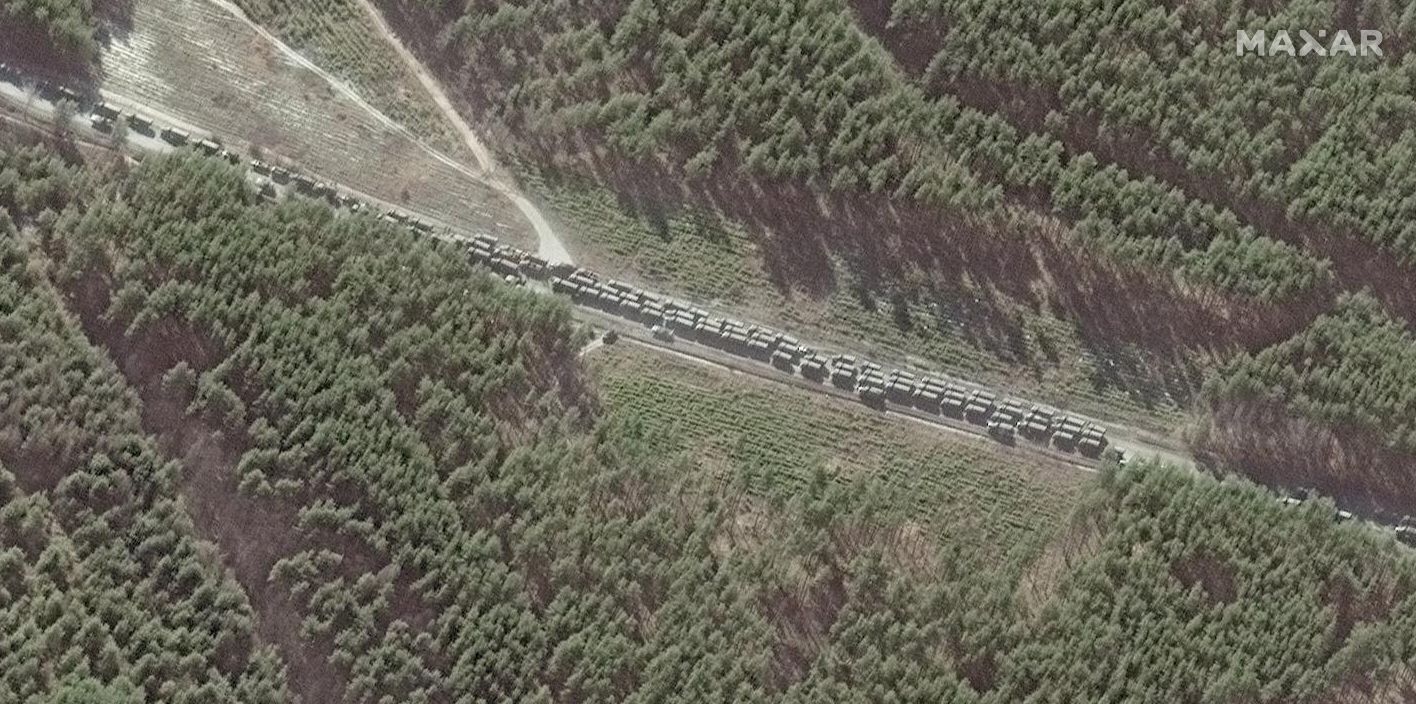 NATO countries continued to promise and provide hundreds of millions of dollars' worth of weaponry.
What to watch: Russia still has a good deal of capabilities "on the sidelines," including most of its air force, Kofman said. He's expecting a new scale of warfare in the days to come.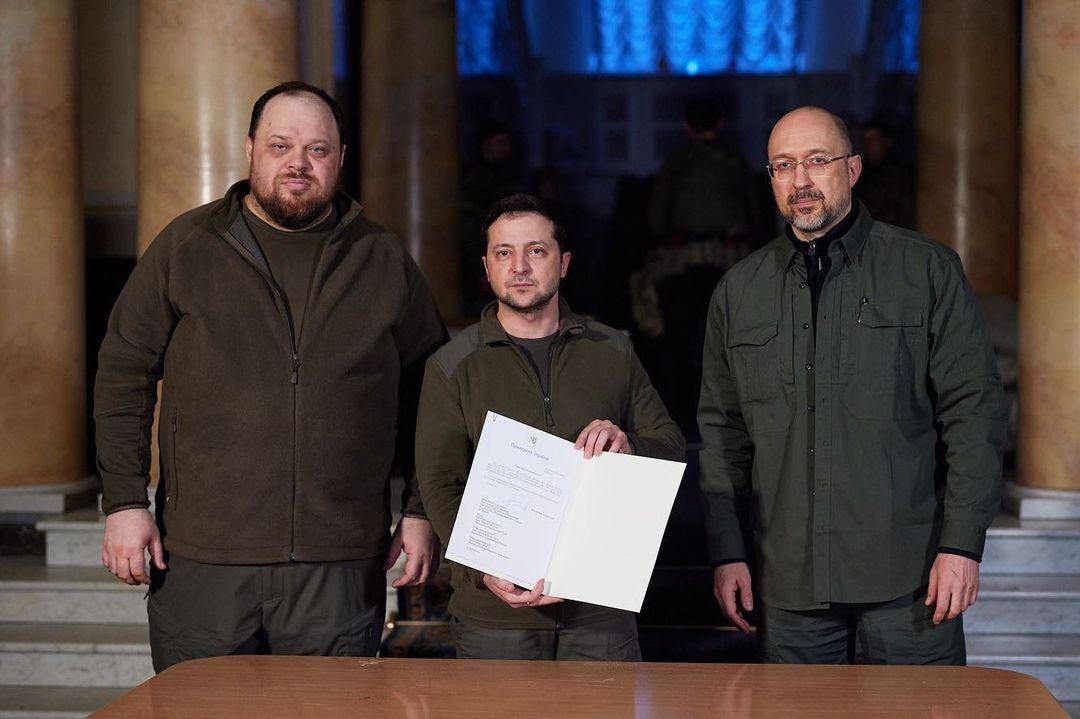 Go deeper: Get the latest with the Ukraine-Russia dashboard
Editor's note: This article has been updated with new details throughout.
Go deeper