Axios PM
May 30, 2022
🇺🇸 Thanks for checking in with PM during your Memorial Day.
Smart Brevity™ count: 475 words ... 2 mins. Edited by Justin Green.
1 big thing: New lifeguard threat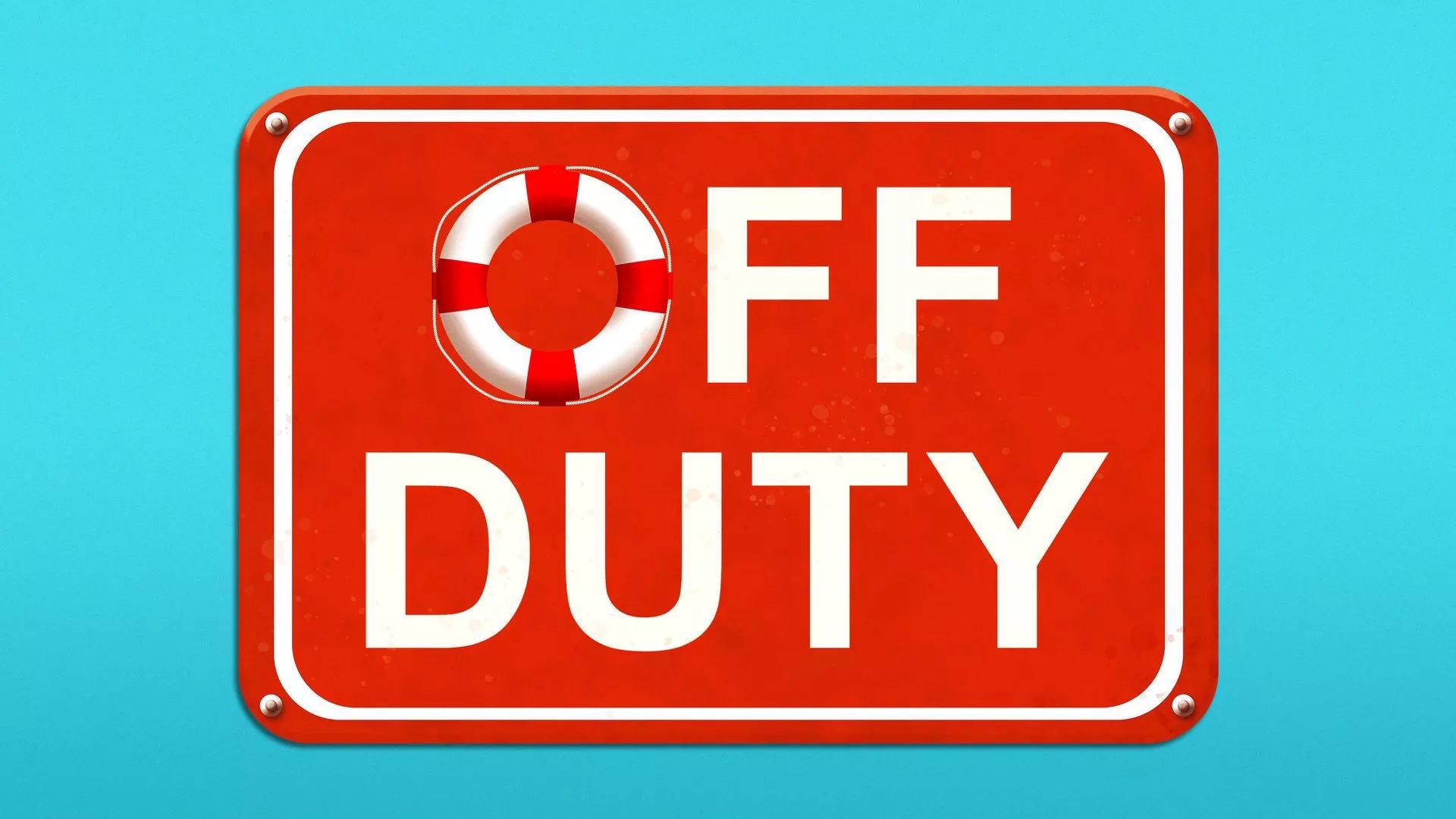 For the second summer in a row, a severe lifeguard shortage is delaying public pool openings coast to coast, Axios Local reporters found.
Likely consequences include a big decline in swim lessons, since instructors need to be certified, Axios' Erin Doherty writes.
"That means we're going to have increased drownings," said Bernard J. Fisher II, the American Lifeguard Association's director of health and safety.
What's happening: Temporary worker visas have been curtailed. COVID disrupted lifeguard training. Workers are in short supply everywhere.
Fisher, 65, has 50 years of lifeguard experience — and says he's never seen anything like this.
"It's becoming a snowball effect that this is not only a crisis this year," he said. "We need to relook at how we need to prevent this from continuing into many more years."
Zoom in: Philly has lifeguards to open just 18 of the city's 65 available outdoor pools, Axios Philadelphia's Mike D'Onofrio reports.
Chicago needs hundreds more lifeguards: The city employs 163 year-round lifeguards, but hadn't hired any seasonal lifeguards as of mid-May, Axios Chicago's Monica Eng reports. The Chicago Park District usually needs 587 lifeguards to fully staff beaches and pools. Just 254 people applied.
🧠 Solutions: Fisher says tapping the retiree population — what he calls the "silver group" — could help alleviate the shortage.
2. Remembering our heroes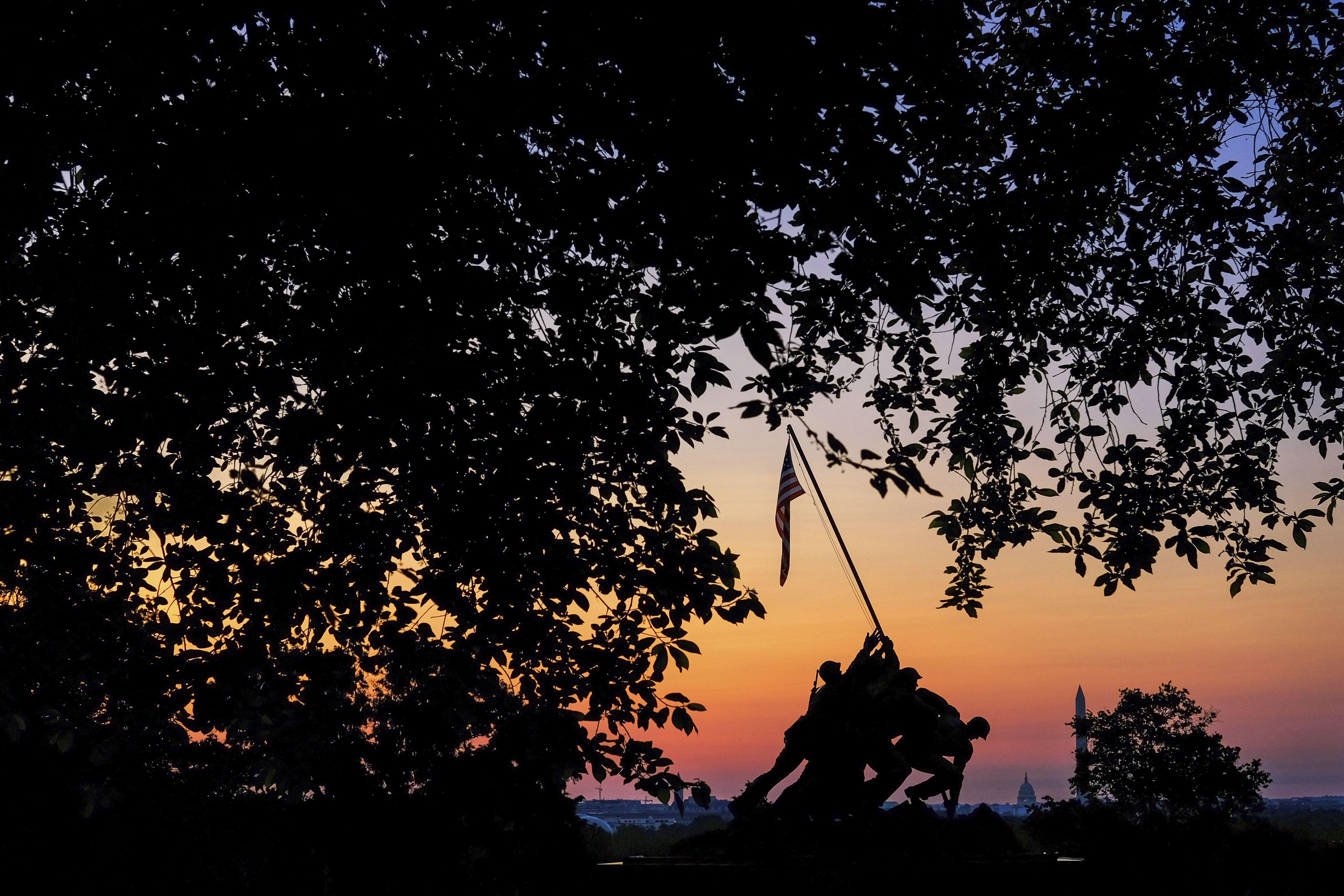 Memorial Day sunrise at the Marine Corps War Memorial in Arlington, Va.
3. Biden prods "rational Republicans"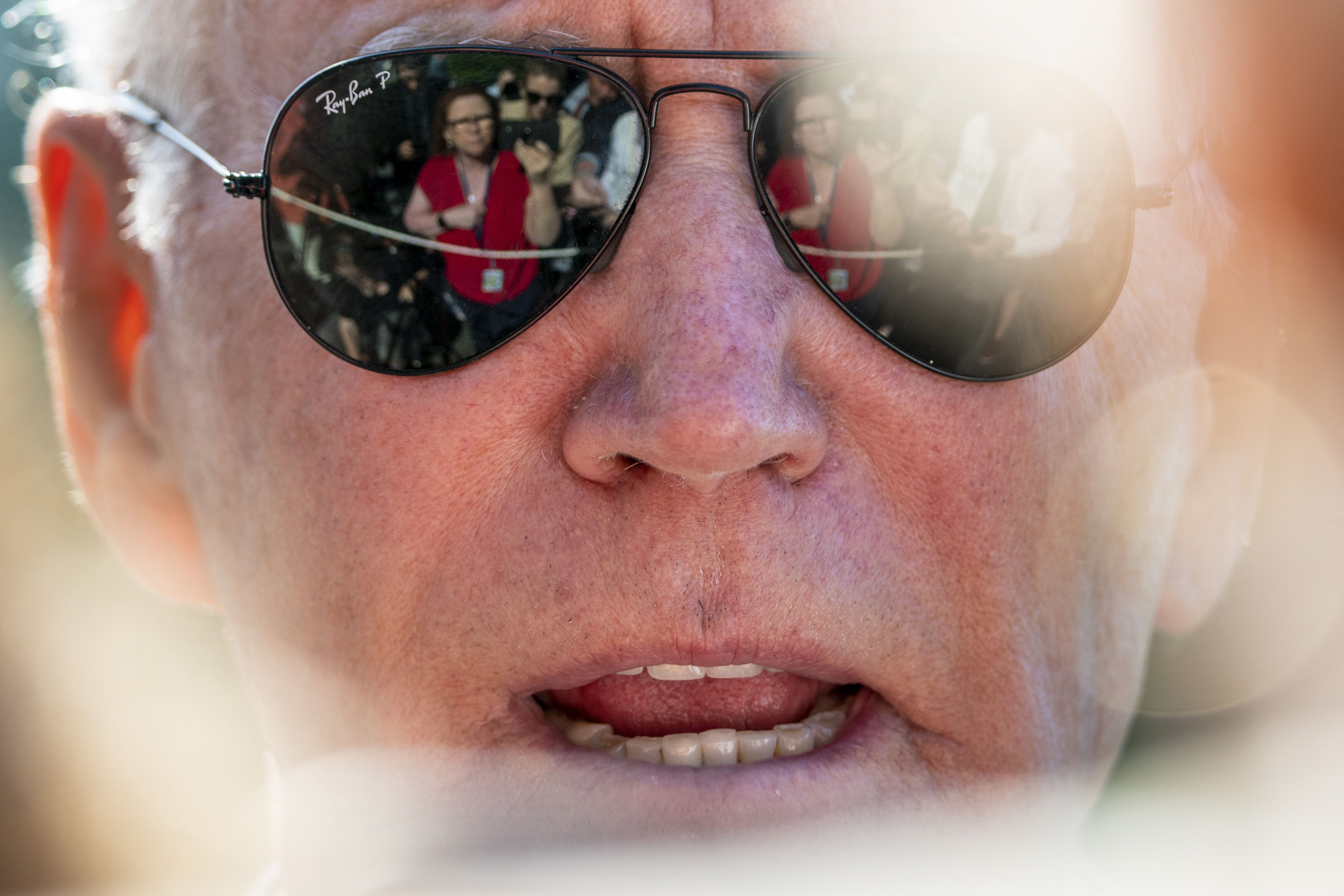 President Biden told reporters on the South Lawn today that "rational Republicans" might act on gun control after Uvalde.
"I think things have gotten so bad that everybody is getting more rational about it — at least, that's my hope and prayer," Biden said.
Context: Senate Minority Leader Mitch McConnell told CNN last week that he had encouraged Sen. John Cornyn (R-Texas) to speak with Democrats to find a compromise on gun legislation.
Biden said, "I think Senator McConnell is a rational Republican; I think Cornyn is as well."
Biden said he hasn't spoken with Republicans about finding a compromise on gun control: "But my guess is ... I think they're going to have to take a hard look."
4. 🇪🇬 Egypt unveils new mummy trove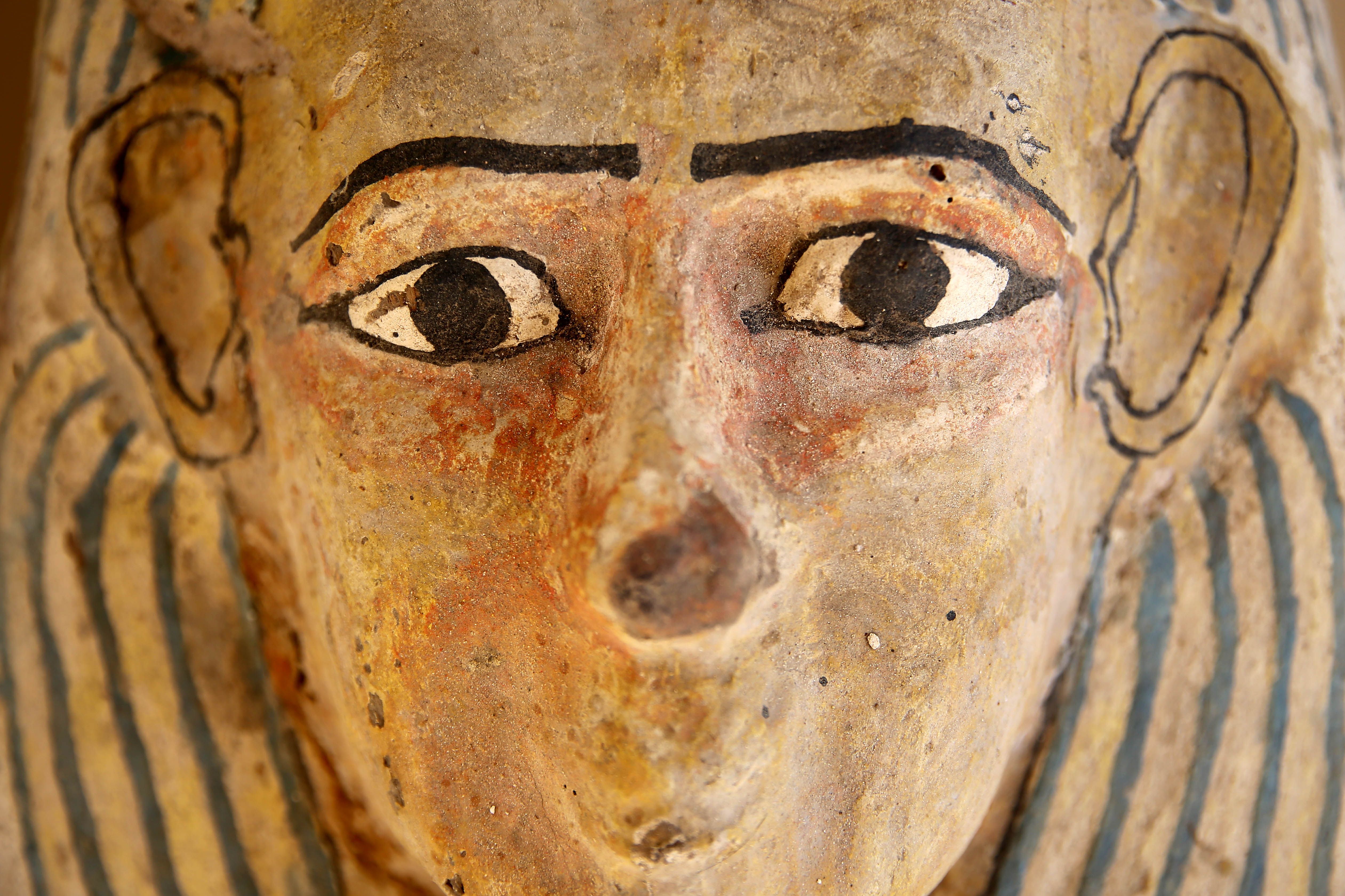 In Giza today, Egypt displayed 2,500-year-old artifacts recently unearthed at the famed necropolis of Saqqara, AP reports.
The finds include 250 painted sarcophagi with well-preserved mummies inside ... 150 bronze statues of ancient deities ... and bronze vessels used in rituals of Isis, the goddess of fertility in ancient Egyptian mythology. All are from the Late Period, about 500 B.C.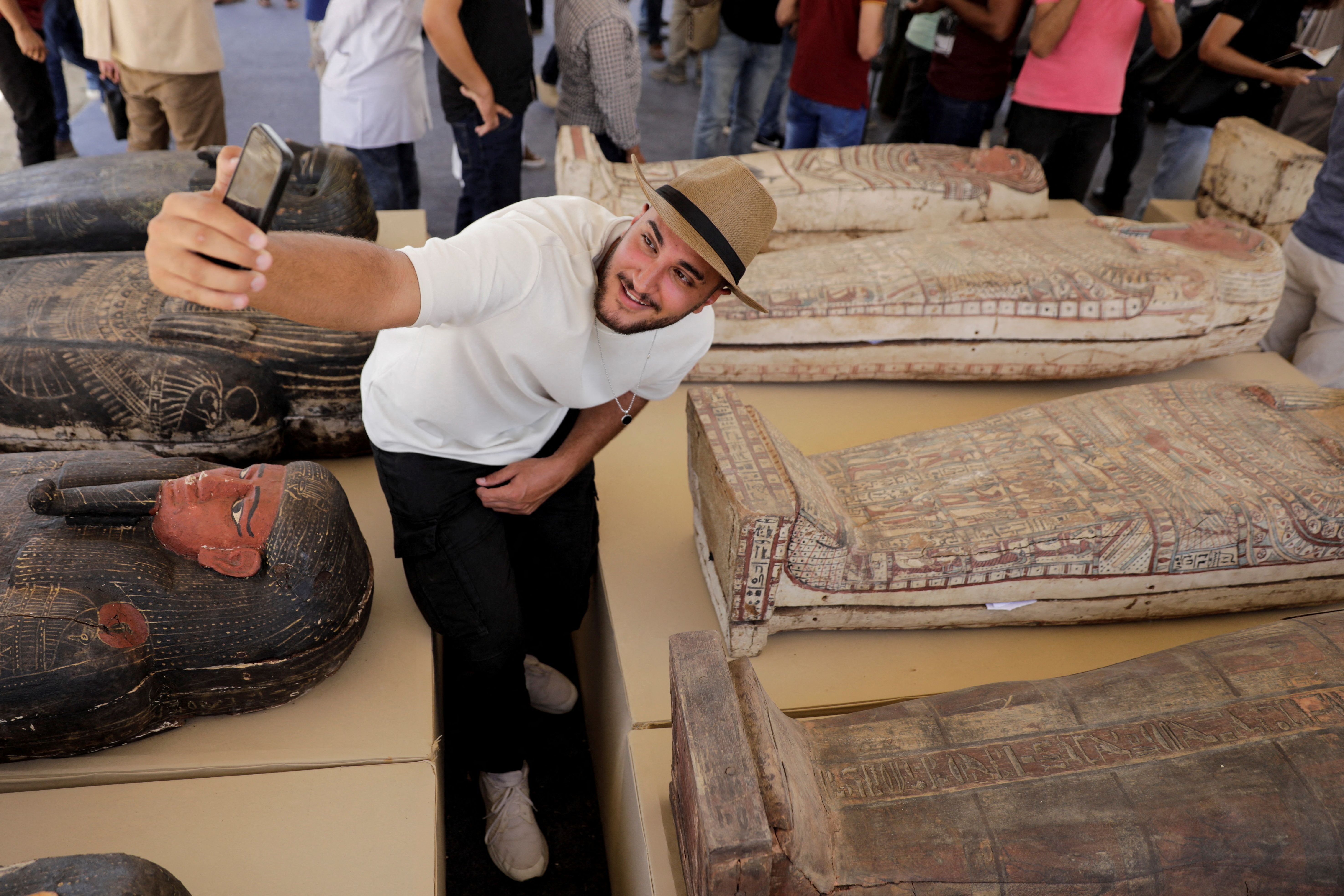 Why it matters: Egypt has been heavily promoting recent archaeological discoveries, hoping to attract more tourists.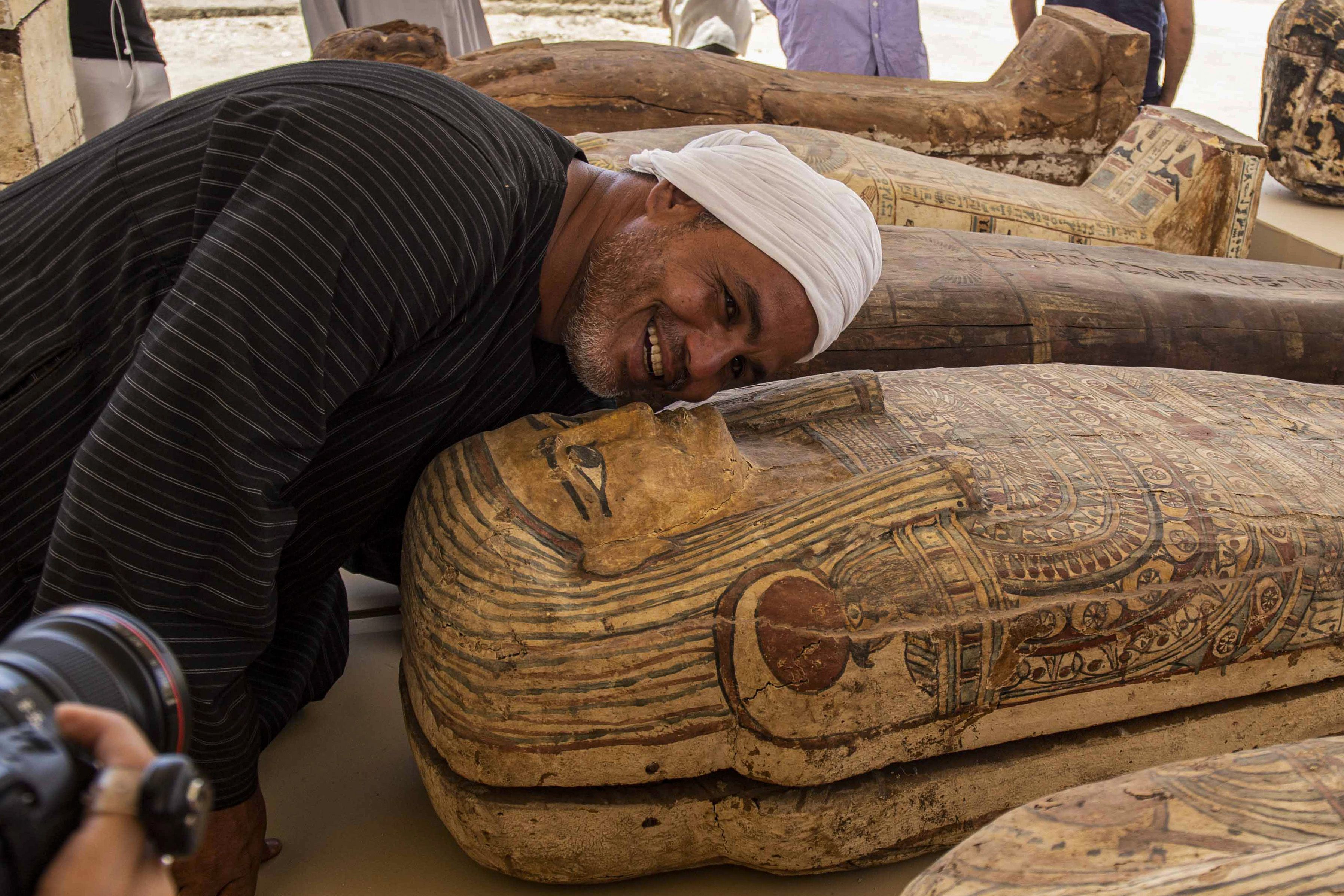 Above: A member of the excavation team poses with a wooden sarcophagus.