Axios Media Trends
April 04, 2023
Today's Media Trends, copy edited by Sheryl Miller, is 1,870 words, a 7-minute read. Sign up.
1 big thing: Trump show returns
Cable news coverage of Donald Trump has exploded again leading up to today's arraignment hearing for the former president.
Why it matters: Wall-to-wall coverage proves that for cable news networks, reruns work, the New York Times' Michael Grynbaum notes.
Yes, but: Critics warn that breathless coverage could play into Trump's press strategy.
Trump has been leveraging the made-for-TV moment to secure fundraising and rally supporters.
What to (not) watch: Trump's arraignment won't be televised.
2. 🏀 Seminal moment for women's sports
Record viewership for the NCAA women's final between Louisiana State University and Iowa will likely play into the NCAA's decision on whether to unbundle the Women's March Madness from a broader package of media rights that's up for renegotiation next season.
Why it matters: A 2021 report found that the NCAA has undervalued women's basketball by over $100 million.
ESPN currently pays the NCAA roughly $34 million for women's basketball rights, in conjunction with over two dozen other sports championships rights.
That deal expires in the 2023-2024 season.
Driving the news: The women's NCAA final drew 9.9 million viewers on average across ABC and ESPN on Sunday, making it the most-watched women's college basketball game in history.
📺 The game marked the first time the women's NCAA final aired live on ABC.
The game also marked the most-viewed college event ever on ESPN+, ESPN's streaming service.
The big picture: U.S. women's sports, particularly soccer and basketball, are becoming a hot investment vehicle.
⚽ Former Meta executive Sheryl Sandberg is part of an investor group that was awarded earlier today a Bay Area expansion franchise in the National Women's Soccer League, Axios' Dan Primack reports.
The $53 million expansion fee is the most ever paid for a team in the NWSL, whose next media rights deal is up for grabs.
Be smart: Sunday's historic viewership numbers show that women's sports can compete with sporting events from the major men's leagues.
The women's NCAA final saw more viewers than the NBA Finals on ABC in 2021 and Amazon's 2022 NFL season, per Sportico.
📈 "We have been building up to this moment," said Ellen Hyslop, co-founder of The Gist, a digital sports media company that's run by women.
NCAA star Sedona Prince's viral 2021 TikTok showing the disparities between women's and men's NCAA March Madness facilities "really blew the door wide open," in terms of luring media and fan support.
3. WWE-UFC could pursue combined streaming deal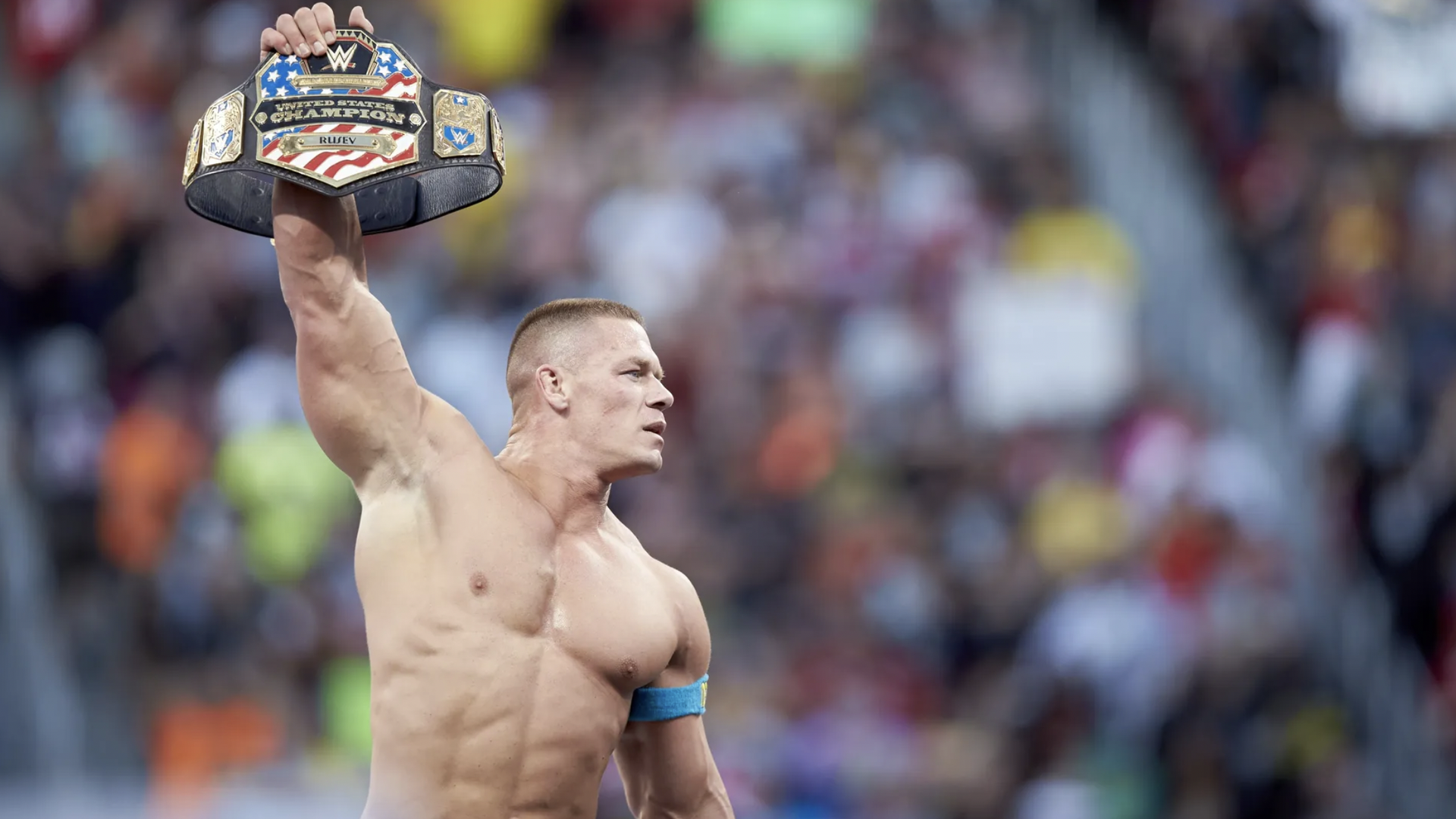 WWE and UFC will pursue separate media rights negotiations for linear TV, but there could be an opportunity to pursue a combined streaming deal, WWE CEO Nick Khan told Axios in an interview Monday morning.
Why it matters: WWE's streaming deal with NBCUniversal's Peacock expires in 2026. UFC's media deal with ESPN, which includes giving ESPN+ the exclusive rights to all UFC pay-per-view matches, expires in 2025.
Asked whether WWE and UFC would consider a combined streaming rights deal once those agreements expire, Khan said, "The good folks at NBCU have been tremendous partners to us. So let's see what they have to say."
📺 WWE's current linear TV rights deals with NBCUniversal and Fox Corp. expire next year. UFC signed a five-year TV contract with ESPN in 2019 that was extended through 2025. Khan said the companies would be pursuing those TV deals differently.
🦊 🦚 "The most important thing is that NBC and Fox, from a WWE point of view, feel respected in the process," Khan, who will become WWE president when the deal closes, told Axios. "So we're going to enter those conversations with them."
Catch up quick: Endeavor said Monday it would combine WWE, which it acquired Monday as part of a $9.3 billion deal, with Ultimate Fighting Championship, which it took control of in 2016.
The two companies will be combined as a part of a $21 billion publicly traded holding company. CNBC first reported the news.
🇸🇦 WWE will continue its relationship with Saudi Arabia, despite Endeavor's historic reluctance to do business with the country, Khan said.
The big picture: The deal is a huge victory for Vince McMahon, executive chair and controlling shareholder of WWE.
4. 🇨🇳 Lawmakers to meet with Iger, Cook about China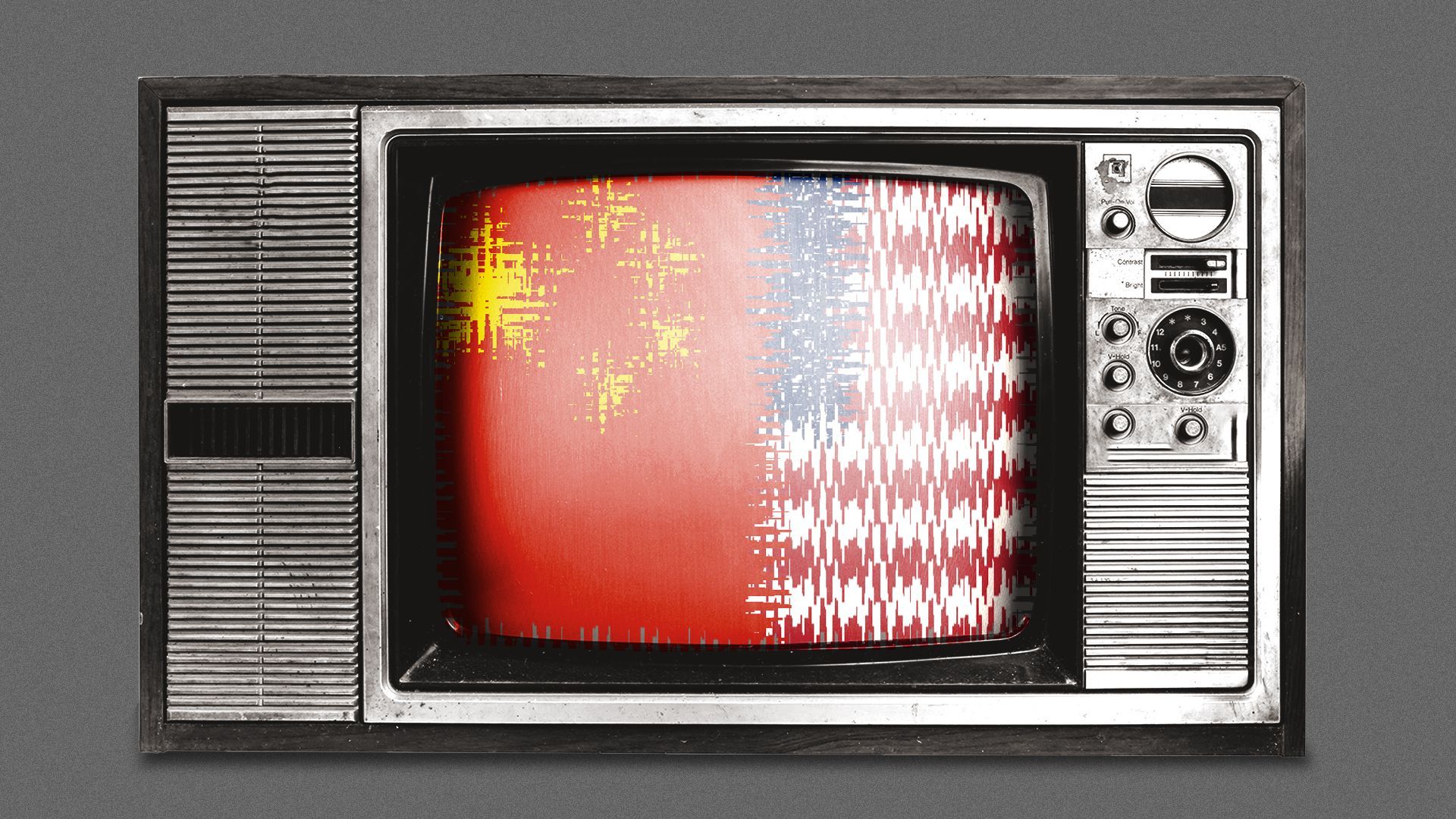 A bipartisan group of lawmakers is planning a three-day trip to Hollywood and Silicon Valley this week to meet with CEOs and top executives at Disney, Apple, Alphabet, Microsoft and more, Axios' Sophia Cai and I report.
Why it matters: Big Tech companies and Hollywood giants are increasingly caught in escalating tensions between the U.S. and China over intellectual property and trade issues.
👀 The delegation will be led by Rep. Mike Gallagher (R-Wis.), chair of the newly formed House Select Committee on the Chinese Communist Party. He will be joined by about 10 other lawmakers from both parties who serve on the committee.
The agenda includes meetings with Disney CEO Bob Iger, Microsoft president Brad Smith and Apple CEO Tim Cook, who returned last week from his first trip to China since the pandemic.
🖼️ The big picture: China blocked most of Disney's major theatrical exports during the pandemic, but it has since begun to let more films back in.
Cook last month touted Apple's strong relationship with China at a business conference organized by the Chinese government.
🏖️ What to watch: On the East Coast, Disney continues to face political pressure in Florida.
Iger called Florida's actions against Disney "antibusiness" in a shareholder meeting Monday, per WSJ.
5. 🐦 Media ditches verification, but not ads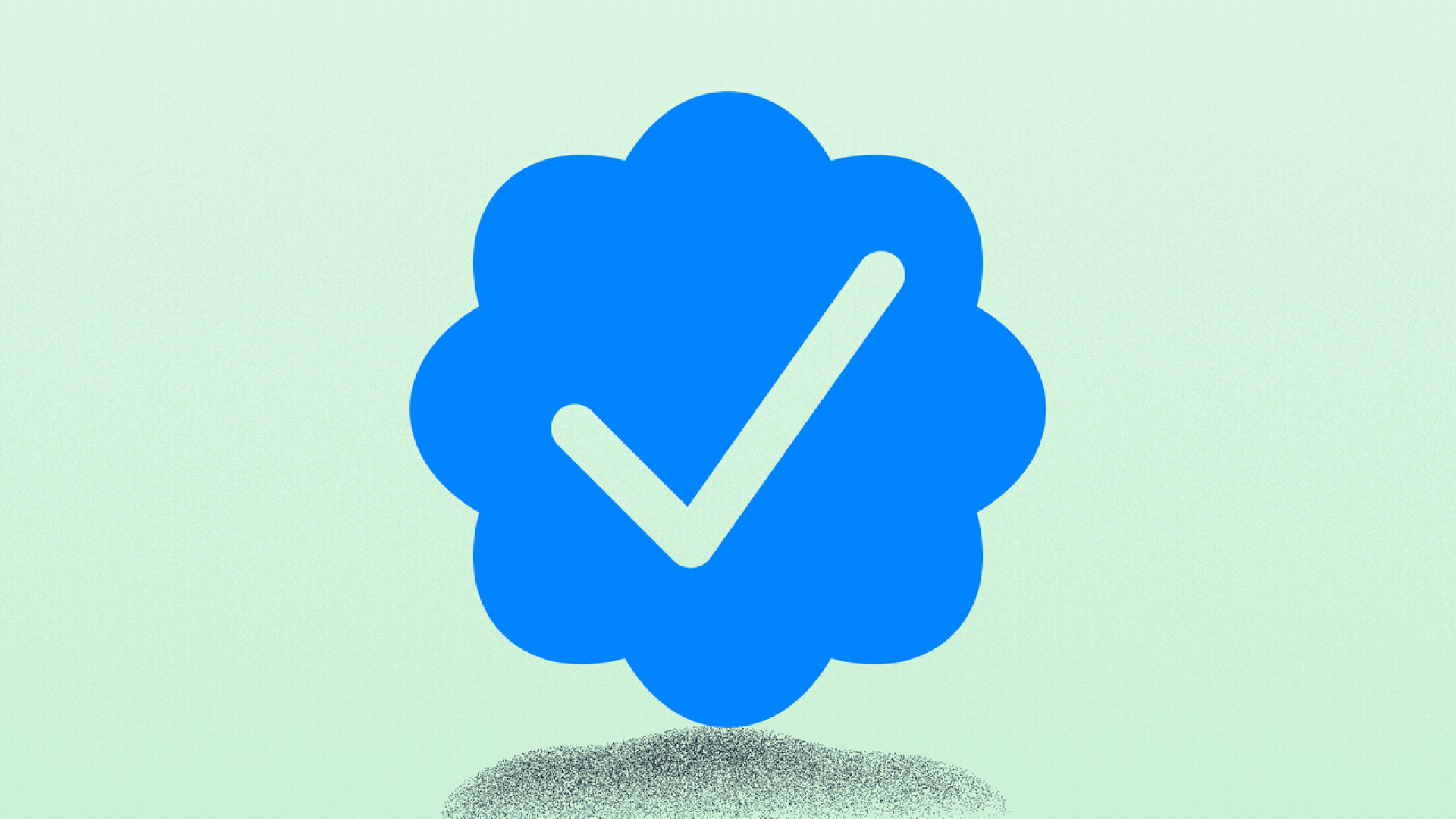 Most news organizations say they won't pay to remain verified on Twitter, but that hasn't stopped a slew of publications from continuing to advertise on the platform.
Why it matters: Musk's sweeping changes have forced media companies to reckon their values with their business needs.
Driving the news: The Wall Street Journal, Bloomberg, The Athletic, the Washington Post, TechCrunch, the News Literacy Project, The Information, Forbes, Puck, and Fortune were all advertising on Twitter April 3.
Other publishers, including ESPN's SportsCenter, espnW, Bleacher Report and Player's Tribune, appear to be participating in Twitter's Amplify program, which pairs brands with premium publisher videos.
Disney, Showtime and Apple TV also continue to run tune-in ads for their latest TV shows and movies.
Tech firms such as Apple, Amazon, Google, Microsoft, Uber, Coinbase and others have been buying spots, mostly to promote consumer products.
The big picture: From its shift to pay-for-play to impulsive policy changes made by Musk, Twitter more resembles an intrigue-filled palace than the town square that Musk says he seeks to protect, Axios' Ina Fried writes.
🐕 Musk changed Twitter's logo to the Shiba Inu dog Monday, a symbol often associated with the cryptocurrency coin dogecoin.
6. 🎧 Live audio slow death
Spotify on Monday confirmed that it's shutting down its live audio app Spotify Live, just weeks after Reddit said it would shutter its live audio product Reddit Talk.
Meta folded its live audio product, Rooms, into its Facebook Live video product last year.
Why it matters: Downloads of popular live audio apps have been on the decline for months, according to data from Apptopia.
Clubhouse downloads have fallen 56% worldwide and 52% in the U.S. over the past year.
The big picture: Investment in audio products broadly, including podcasts, has slowed since the pandemic.
7. More pressure on Google, Meta over ads
Sen. Mike Lee (R-Utah), reintroduced the AMERICA Act last week, a bill that would force Big Tech companies that make more than $20 billion in digital ad revenue to divest parts of their ads businesses.
Why it matters: It adds more pressure on Big Tech firms like Google and Meta, who are already facing major investigations into their dominance.
Yes, but: While the bill has bipartisan support, it's unlikely to go anywhere.
Most bipartisan bills targeting Big Tech have died in committees, only to be reintroduced with each new Congress.
Case in point: The Journalism Competition & Preservation Act was reintroduced for the fourth time in four years last week.
8. YouTube head on Trump reinstatement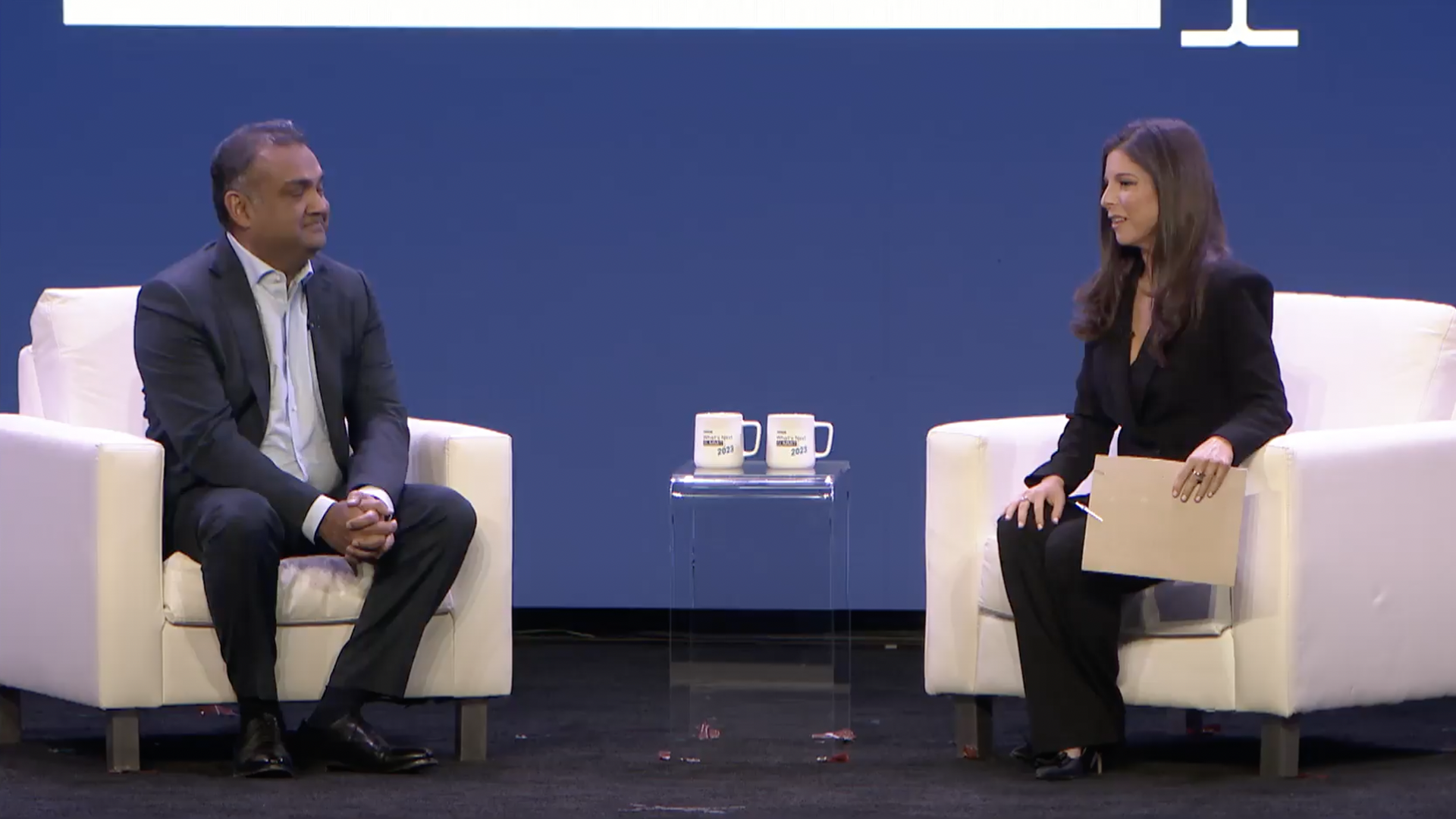 Donald Trump's off-platform activity generally won't be taken into account when YouTube decides whether or not to restrict his account again, YouTube's new head Neal Mohan told Axios at our annual What's Next Summit last week.
Why it matters: In the wake of Jan. 6, a slew of platforms moved quickly to restrict Trump's accounts, citing the potential for real-world harm. Some platforms cited community risk, rather than explicit violations of its policies on their platforms.
Mohan said YouTube restricted Trump's account in 2021 because "there was a violation of our community guidelines." At the time, it didn't specify which video prompted the ban.
What he's saying: "When there's a violation of those [YouTube's community guidelines], we take action," Mohan said.
"And what it also means is that we don't make decisions based on who the speaker is. It's really about the content on YouTube."
Be smart: Unlike Meta, YouTube hasn't introduced new policies that would treat content from world leaders differently than everyday users.
Now that Trump's channel is reinstated, "it's subject to the same rules and community guidelines that have always governed YouTube," Mohan said.
"And that channel will not be treated any differently than any other channel."
The big picture: Mohan emphasized that YouTube is a video hub, not a social network.
YouTube is "not really a social media platform," but rather a place to connect with creators, he noted.
What's next: Asked if YouTube will compete for other sports rights, such as the NBA, Mohan said, "We need to get Sunday Ticket up and working first."
9. WSJ's rallying campaign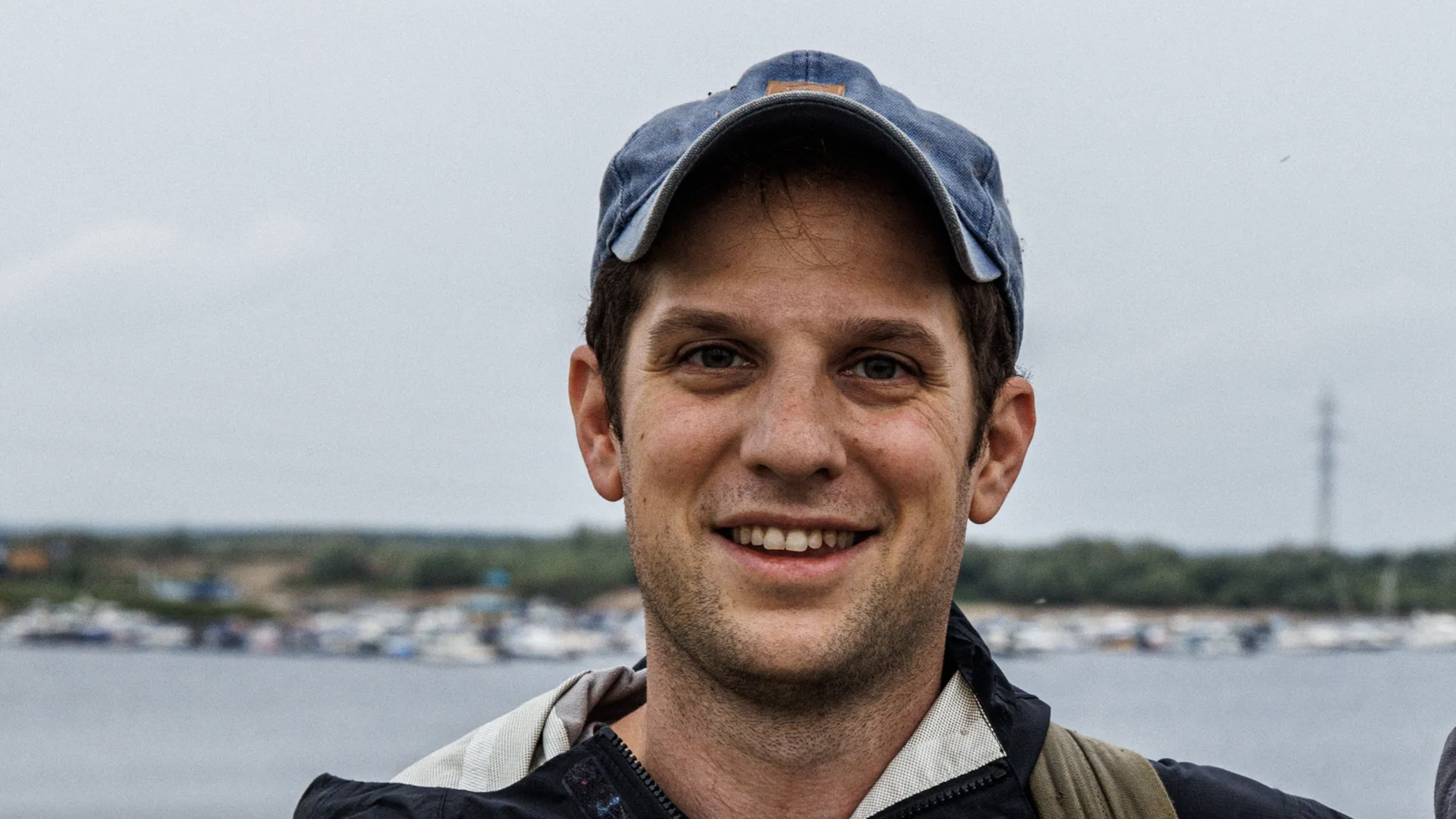 A massive campaign is underway at the Wall Street Journal to free reporter Evan Gershkovich, who Russian authorities said they detained Thursday on espionage charges.
Why it matters: Gershkovich is the first U.S. journalist to be detained in an espionage case since the Cold War, the Committee to Protect Journalists told Axios' Ivana Saric.
Gershkovich could face up to 20 years in prison if convicted for espionage, per AP. He filed an appeal to his arrest Monday, per Russian state media.
The Journal has spared no resource in trying to spread the word about Gershkovich's detainment.
It plans to debut a new landing page Tuesday with media packages, social assets for the public to download, and letters that have been sent on Evan's behalf, WSJ standards and ethics editor Emma Moody said in a memo to the newsroom Monday.
Signage across Dow Jones offices went into effect Monday. The company has provided social media assets to its reporters so they can advocate for Gershkovich's release online.
The Journal has lifted its paywall on all stories and updates pertaining to Gershkovich, as well as his previous reporting.
✏️ The big picture: Dozens of press freedom groups and news organizations signed a letter to Russia's ambassador to the U.S. "to express our deep concern" regarding Gershkovich's detainment.
🎥 Go deeper: The Journal has put together a video of testimonials about Gershkovich and his work.