Marvel movies return to China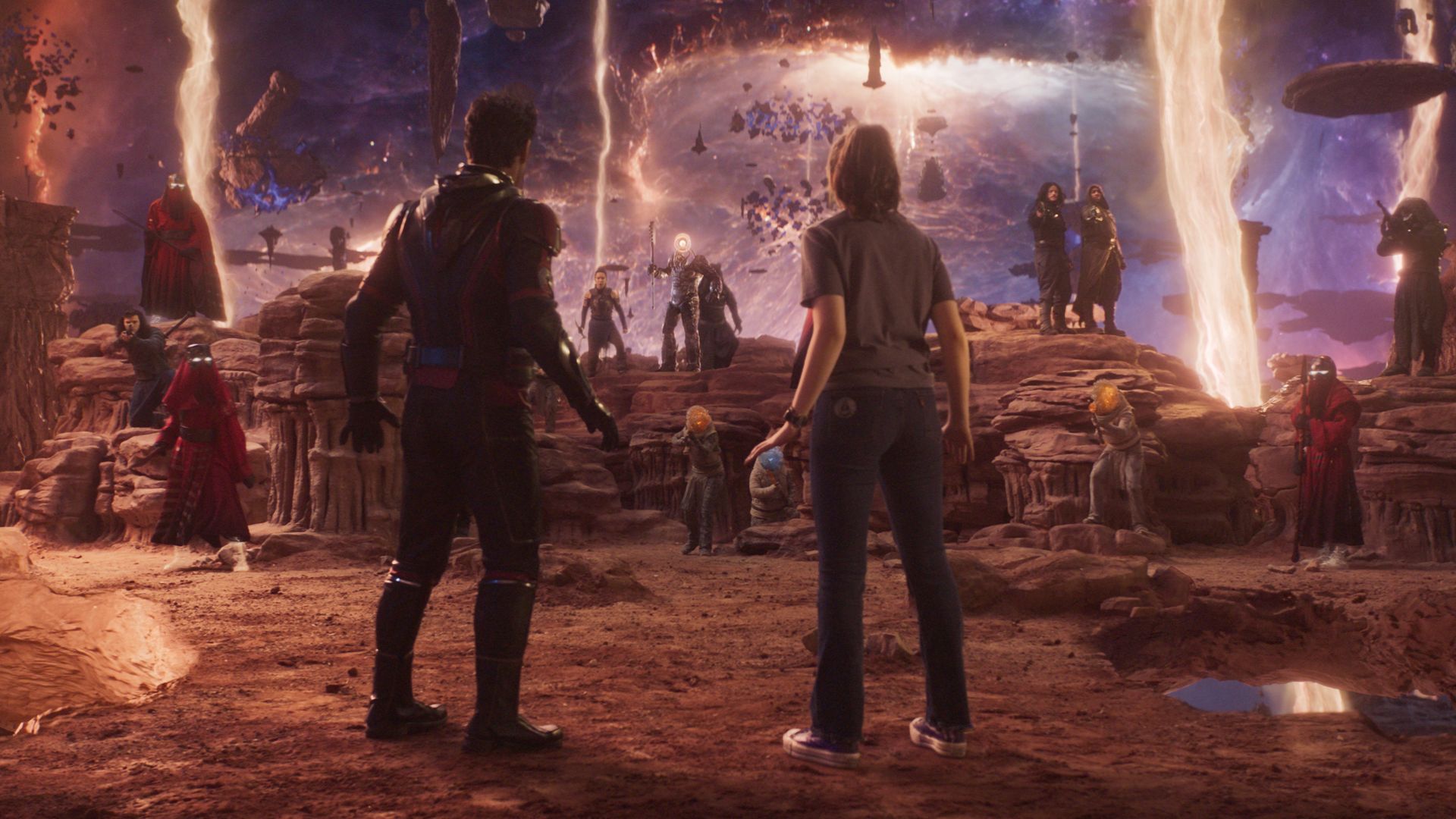 Marvel movies are officially returning to theaters in China, a Disney representative confirmed to Axios.
Why it matters: This is the first time in three years theatergoers in China will be able to see films from Disney's biggest franchise, after the country apparently blocked releases of Marvel Cinematic Universe movies.
The releases could be a boon for Disney, which will now potentially net millions of dollars at the international box office as the next phase of MCU films is about to begin.
Driving the news: Marvel Studios announced Tuesday on its Weibo page that "Black Panther: Wakanda Forever" and "Ant-Man: Quantumania" will be released in China next month.
"Black Panther: Wakanda Forever" will be released on Feb. 7 — three months after its release in the United States.
"Ant-Man and the Wasp: Quantumania" will then drop on Feb. 17 in China — the same day as the U.S. release.
The last Marvel film to hit screens in China was "Spider-Man: Far from Home" in July 2019.
The Chinese government never explained why it had previously blocked the release of recent Marvel films. All four of Disney's 2021 Marvel hits were blocked in the country, reportedly for character portrayals or concerns about comments made by filmmakers, directors or actors in the films, Axios' Sara Fischer and Bethany Allen-Ebrahimian write.
"Thor: Love and Thunder," which dropped this past summer, wasn't approved by China's censorship authorities due to LGBTQ+ themes throughout, per the Hollywood Reporter.
Between the lines: Because the government tightly controls access to the movie market, it will often exclude films that include content it deems problematic or blacklist individual actors or film studios that have participated in activities the Chinese Communist Party doesn't like, Allen-Ebrahimian reports.
Flashback: The movies have historically been incredibly popular in the market. The original "Black Panther" earned more than $105 million in China, while "Ant-Man" and "Ant-Man and the Wasp" earned $105 and $121 million, respectively.
Go deeper: Why Disney needs "Wakanda Forever"
Go deeper