UFC owner Endeavor to acquire WWE in $9.3 billion deal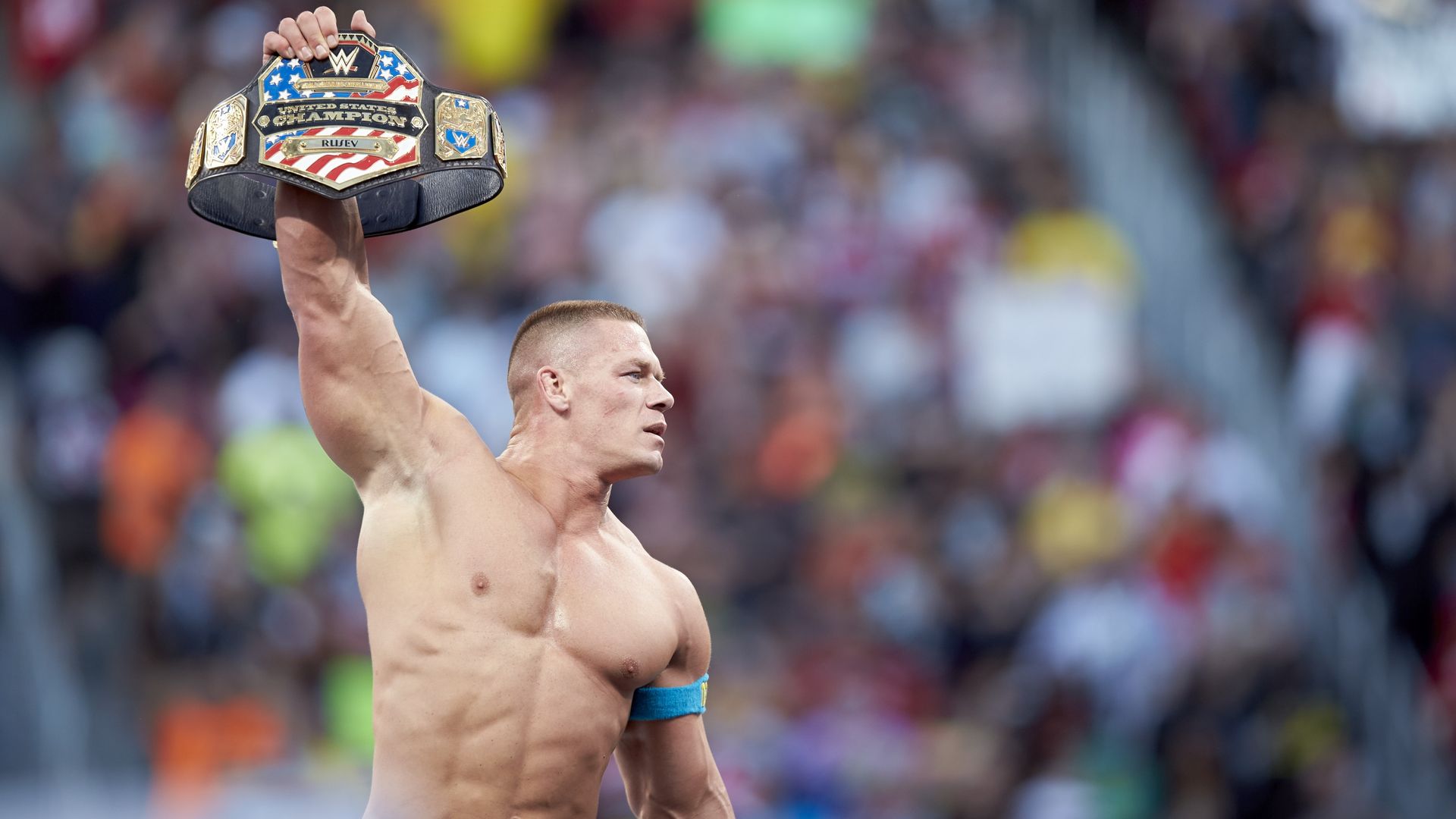 Endeavor, the sports and entertainment company led by Ari Emanuel, has acquired World Wrestling Entertainment in a deal valuing WWE $9.3 billion, the companies announced Monday.
Why it matters: Endeavor will combine WWE with Ultimate Fighting Championship (UFC), a mixed martial arts league that Endeavor took control of in 2016, creating a global fighting juggernaut, worth north of $20 billion.
Endeavor plans to spin out the combined company, which has yet to be named, on the public market. It is expected to trade under the moniker "TKO."
Details: The all-stock deal values UFC at $12.1 billion and publicly traded WWE at $9.3 billion, the companies said in a regulatory filing Monday morning.
When the deal closes, Endeavor will hold a 51% controlling interest in the newly combined company, and WWE shareholders will hold the remaining 49%. Endeavor will appoint six board seats and WWE will appoint five.
The new company is expected to be led by Endeavor CEO Ariel Emanuel. Vince McMahon is expected to serve as executive chair of the board, the companies said. Endeavor's Mark Shapiro is expected to continue in his role as president and as chief operating officer of Endeavor.
UFC and WWE leadership is expected to remain the same, with Dana White expected to continue in his role as President of UFC, and Nick Khan expected to serve as the President of WWE.
The news of the deal began to break Sunday night, during WWE's annual Wrestlemania event and was first reported by CNBC.
Be smart: Endeavor is hoping that the combined company will have the scale necessary to charge top-dollar for TV and streaming rights
WWE's linear TV rights deals with NBCUniversal and Fox expire next year. Its streaming deal with NBCUniversal's Peacock expires in 2026. UFC signed a five-year TV contract with ESPN in 2019.
The big picture: For WWE, the sale ends multiple decades of ownership within the McMahon family.
What's next: The deal is expected to close by the end of this year, pending regulatory approval.
Go deeper