Lawmakers to meet with Iger, Cook, other execs about China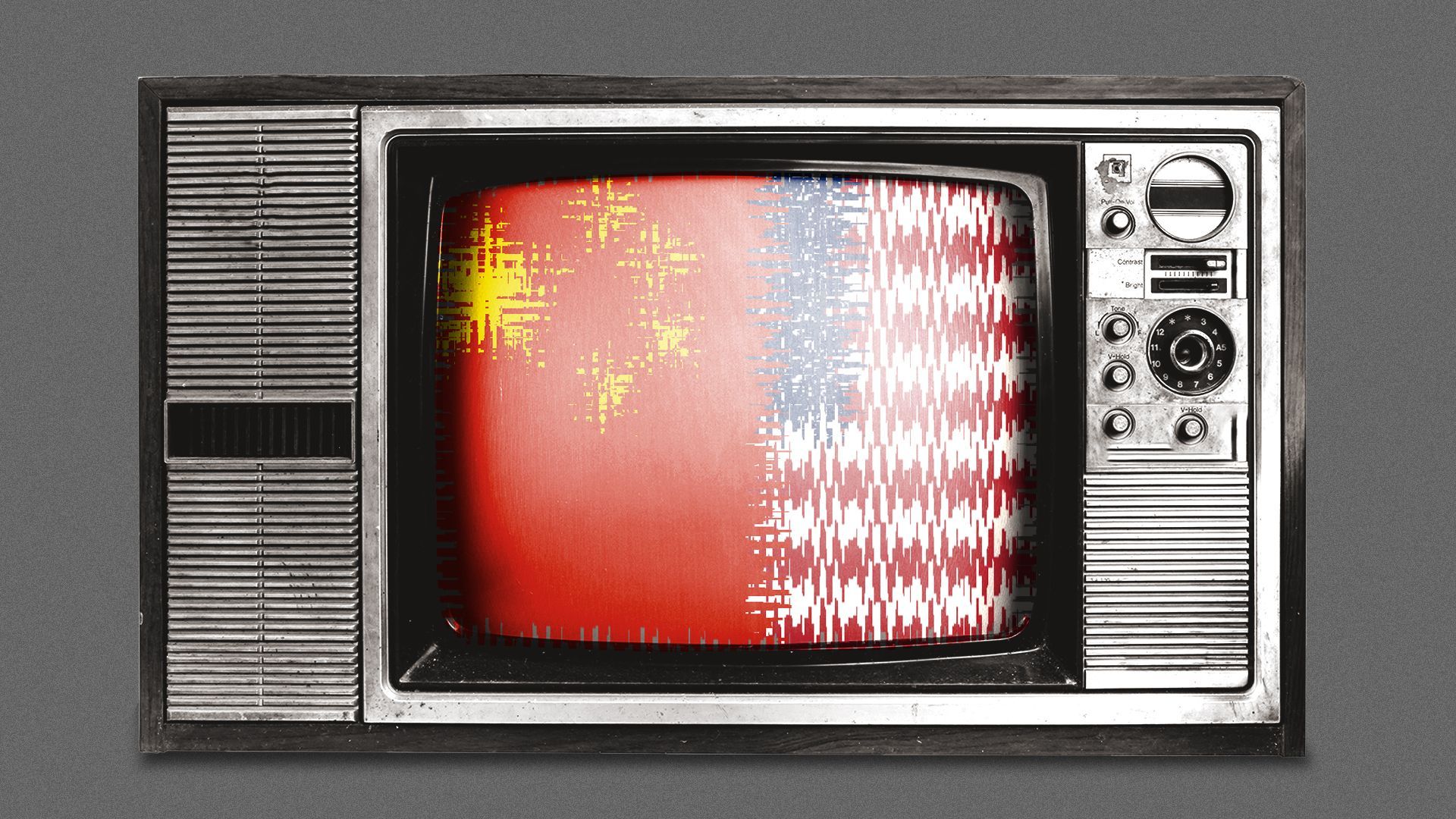 A bipartisan group of lawmakers is planning a three-day trip to Hollywood and Silicon Valley this week to meet with CEOs and top executives at Disney, Apple, Alphabet, Microsoft and more, sources told Axios.
Why it matters: Big Tech companies and Hollywood giants are increasingly caught up in escalating tensions between the U.S. and China over intellectual property and trade issues.
Details: The delegation is being led by Rep. Mike Gallagher (R-WI), chairman of the newly formed House Select Committee on the Chinese Communist Party, two sources told Axios. He will be joined by around 10 other lawmakers on the committee, from both parties.
All of the conversations will be held privately.
"This can't all be defensive," one committee aide told Axios. "We also need to be thinking about offensive and how do we out-compete," they said, noting artificial intelligence will be a major topic of discussion.
The trip is "intended to just hear mostly from them about how they're thinking about various issues," the aide added, noting that the conversations are meant to be constructive, and come with no legislative agenda.
On Wednesday, the lawmakers will meet with Disney CEO Bob Iger on Wednesday to discuss the company's complicated relationship with China, followed by meetings with Hollywood producers, former studio executives and screenwriters.
Iger is the only current CEO of a major studio that the group is meeting with in Hollywood.
On Thursday, committee members will meet with a group of Silicon Valley leaders including Microsoft president Brad Smith, Alphabet president of global affairs & chief legal officer Kent Walker, as well as executives from Palantir and Scale AI.
Meetings with other industry experts and top venture capitalists are also on the agenda.
On Friday, lawmakers will meet with Apple CEO Tim Cook, who just returned from his first trip to China since the pandemic last week.
They'll also host discussions about Russia-China relations with former Defense Secretary James Mattis and Stanford fellow Oriana Skylar Mastro.
Be smart: While there isn't a legislative proposal on the table, the lawmakers do have some policy agenda items, including discussing ways companies are planning to curb the use of forced labor in supply chains.
The big picture: Tech firms and Hollywood heavyweights have had to balance the interests of their countries and China.
China blocked most of Disney's major theatrical exports during the pandemic, but has since begun to let more films back in. Disney has tried for years to curry favor with the Chinese, in part by bowing to its censorship demands.
Cook last month touted Apple's strong relationship with China at a business conference organized by the Chinese government, just days after a bipartisan group of lawmakers grilled TikTok CEO Shou Zi Chew on Capitol Hill.
Go deeper: Tech giants caught between escalating U.S.-China tensions
Go deeper