5 big things Florida's Legislature did this year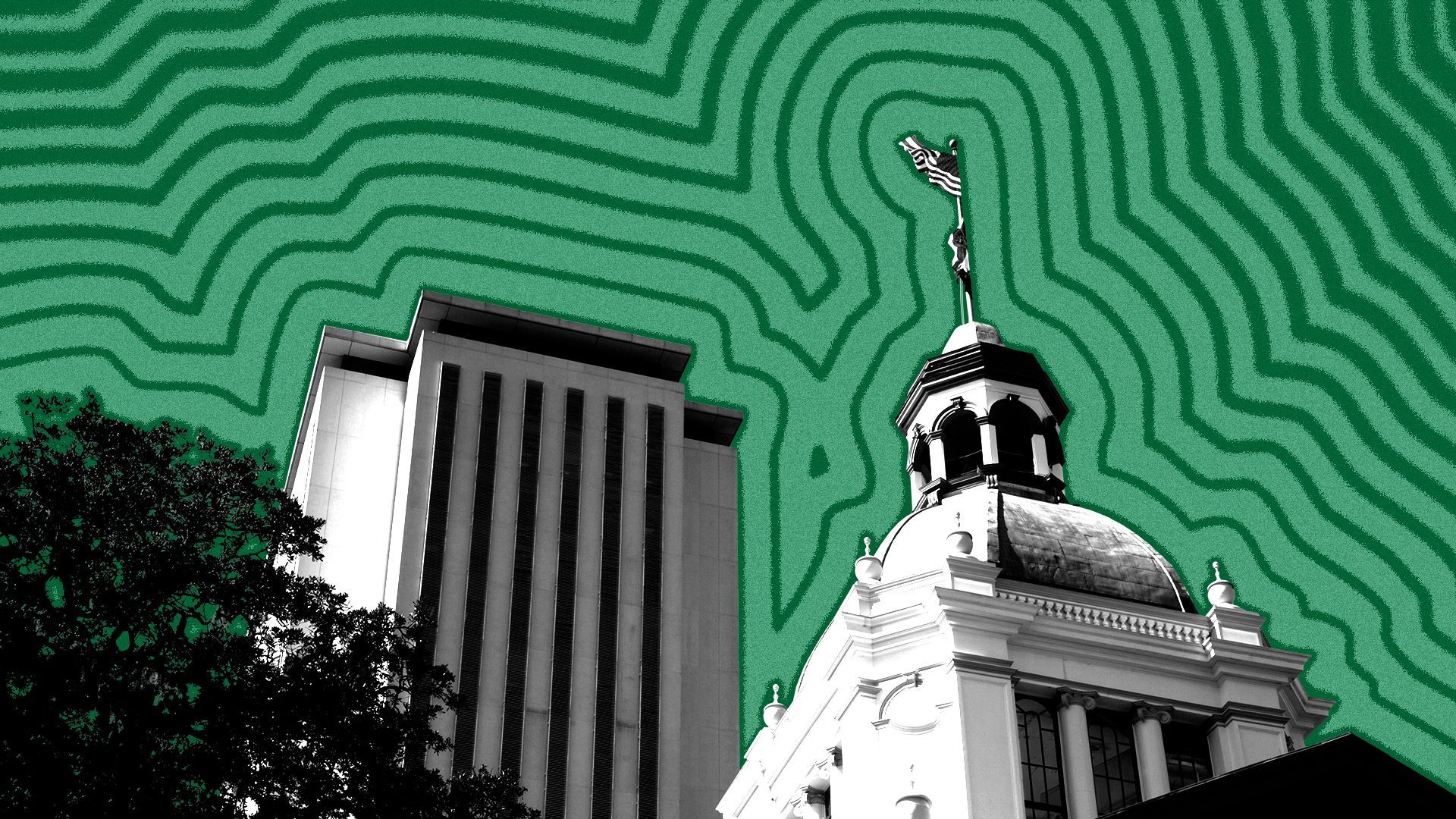 Florida's Legislature is set to adjourn Friday after a 60-day marathon that saw Republican lawmakers approve permitless carry of concealed guns, a six-week abortion ban and harsher restrictions on the state's undocumented community.
Why it matters: The Republican-controlled Legislature leveraged its power to provide Gov. Ron DeSantis with a slew of legislative victories that bolster his all-but-declared campaign for the White House.
Here's a round-up of five things lawmakers did this session.
Delivered immigration reform
The Legislature approved an immigration reform package that makes it a felony to drive undocumented immigrants across state lines and requires employers to verify the immigration status of their new hires.
The bill also provides $12 million for DeSantis' migrant relocation program — which drew national headlines after he flew nearly 50 migrants to Martha's Vineyard, Massachusetts, last September.
DeSantis, who proposed a number of the provisions in the legislation himself, is expected to sign the bill into law.
Restricted abortion — again
Lawmakers passed a ban on most abortions after six weeks of pregnancy, with exceptions for rape and incest up until 15 weeks. The law also bars the use of state funds to help a person get an abortion out of state.
The six-week ban will not take effect until the Florida Supreme Court rules on the legality of the state's current 15-week ban.
Approved numerous anti-LGBTQ+ bills
The Legislature passed measures that ban gender-affirming care for youth and make using a bathroom that doesn't align with one's sex assigned at birth a misdemeanor trespassing offense.
Loosened firearm requirements
Lawmakers passed legislation — promptly signed by the governor — that allows people to carry concealed guns in public without licenses or training.
Florida is now the 26th state where permitless concealed carry is legal. Starting in July, residents will be allowed to carry a concealed firearm if they meet some of the requirements needed to obtain a permit.
Of note: The Florida House passed a bill to roll back the age requirement to purchase rifles, shotguns and other long guns from 21 to 18. But the legislation died in the Senate.
Lowered death penalty threshold
The Legislature passed a measure allowing juries to recommend the death penalty without unanimity. DeSantis also signed a bill making sexual battery against children a capital crime, violating a U.S. Supreme Court decision.
Florida now has the lowest threshold in the U.S. for imposing a death sentence. The state has also had more exonerations from death row than any other state, the Death Penalty Information Center reported
More Tampa Bay stories
No stories could be found
Get a free daily digest of the most important news in your backyard with Axios Tampa Bay.