A curious market has blossomed around a new product from a local company.
Orange you wondering what we're talking about?
Driving the news: On May 4, Bradenton-based Tropicana announced that something called Tropicana Crunch — "Cereal Made for OJ" — was "available now" via the website TropicanaCrunch.com.
Cereal … made for orange juice.
An ice cream cone cost one nickel when Tony Coryn started Dairy Mix.
Flashback: This was 1948, just after the Great Depression and World War II. Tony's son Ed Coryn, who now runs the St. Pete-based ice cream mix company with his own son, was 1 year old.
"He said, 'People, when they don't have any money, they still want a treat,'" Coryn tells Axios about his dad.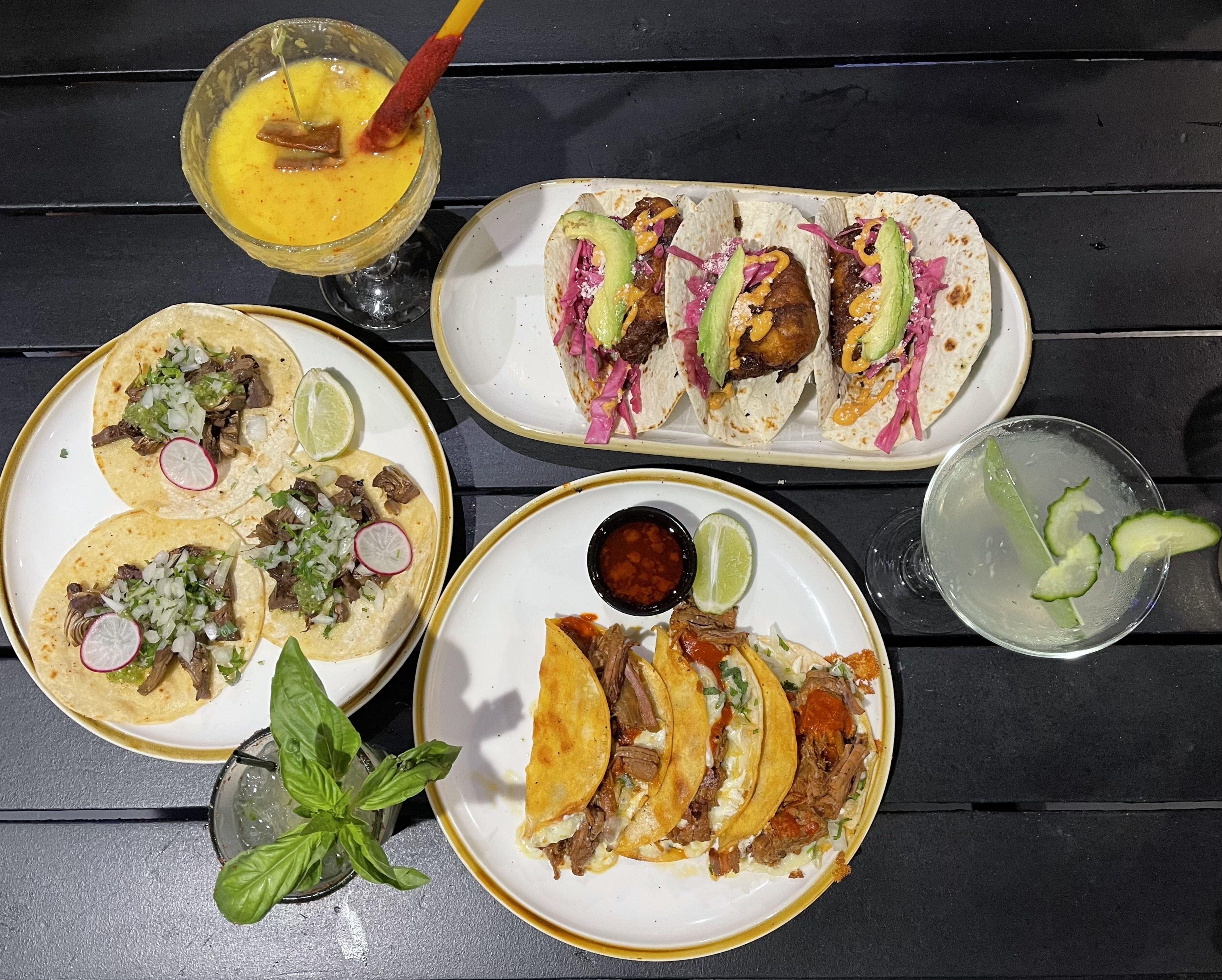 I got a taste of St. Pete's newest Mexican spot, Tacos My Love, at a soft launch earlier this week.
The concept: Mexican with a clubby, fine dining twist. You can get entrees in the high $20-$30 price range, or get filling tacos and fajita plates for around $15.
Did someone say rooftop? Enjoy a drink with a view while the weather is still lovely.
Why it matters: Whether you want to impress out-of-towners or find the perfect date spot, a good rooftop bar is a must.
The earth is magic. Last September, I tilled a 30-by-20-foot patch in my backyard and planted a garden of peas, corn, cucumbers, kale, okra and a few other things.
You're looking at the second iteration's harvest: cherry tomatoes, carrots, collards, strawberries, cauliflower and (not pictured) broccoli.
I have to admit, the thought of going somewhere to sit at a counter does not usually excite me. I'm more of a booth girl. The plushier the better.
Yes, but: I changed my mind after a visit to Chef Jeannie Pierola's Counter Culture in Tampa.
On a busy Sunday, a friend and I were able to get seats at the outdoor part of the counter with our backs to Bayshore Boulevard. On a pleasant spring day, it was lovely.
Nathan Hardin is the new executive chef for Flor Fina at Hotel Haya in Ybor.
About him: A Tampa native, Hardin was previously executive chef at Armature Works' first sit-down restaurant, Steelbach, and created Butcher and Barbeque and Stones Throw.
He previously served as the chef de cuisine at Highball and Harvest at the Ritz-Carlton Orlando Grande Lakes, and executive sous chef at Miami Beach's Yardbird Southern Table and Bar.
I stayed the night on St. Pete Beach this weekend and stumbled across a diamond in the beach-bland rough: the chiles en nogada at Agave Restaurant on Gulf Boulevard.
I've eaten Mexican food in at least 29 of these United States and I've never seen this dish on a menu.
Details: Called Mexico's most patriotic dish, chiles en nogada comes from Central Mexico, Puebla specifically, and it's typically served in August and September when pomegranates come to market.
Get a free daily digest of the most important news in your backyard with Axios Tampa Bay.
🌱
Support local journalism by becoming a member.
Learn more