DeSantis signs new death penalty bill, vowing Supreme Court showdown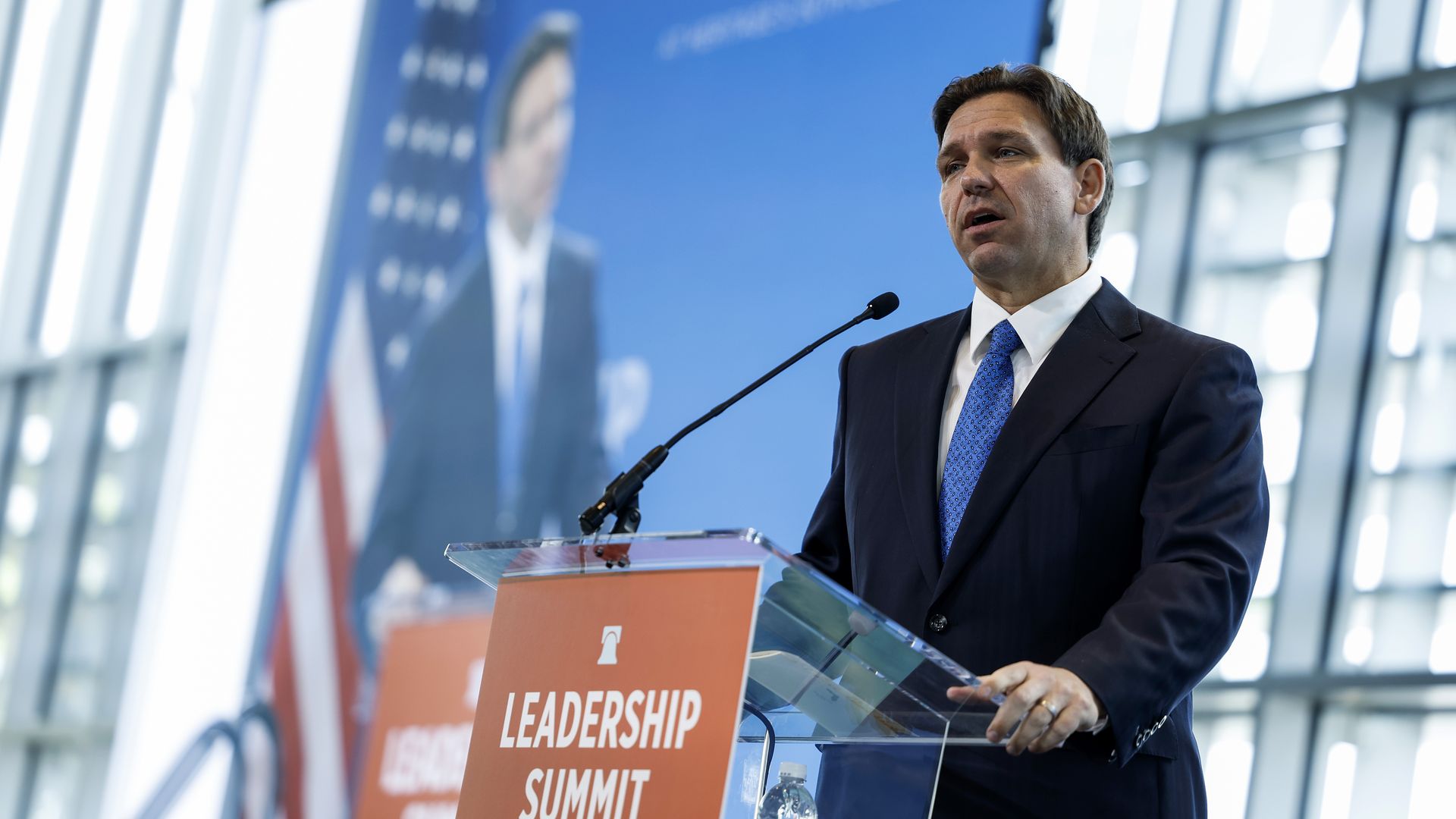 Florida Gov. Ron DeSantis (R) signed a bill Monday allowing the state to seek the death penalty in sexual battery cases involving children younger than 12.
Why it matters: The legislation is in direct violation of the U.S. Supreme Court decision in Kennedy v. Louisiana, which found it unconstitutional for states to use capital punishment for a crime other than murder.
"The death penalty should not be expanded to instances where the victim's life was not taken," the ruling said.
The governor's office said DeSantis is "prepared to take this law all the way to the U.S. Supreme Court to overrule" existing precedent.
Between the lines: DeSantis signed a bill last month that lowers the threshold for imposing a death sentence, allowing juries to recommend execution without a unanimous vote.
Zoom in: The legislation, which goes into effect in October, requires a minimum sentence of life in prison without parole for cases of sexual battery against young children.
The state will require prosecutors seeking the death penalty in these cases to identify at least two aggravating factors, including whether the defendant has a history of sexual predation or holds a custodial position over the child.
Cases could be resentenced if the law is later deemed unconstitutional.
Of note: The bill received bipartisan support in the Legislature, where Republicans hold supermajorities in both chambers. State Senate Minority Leader Lauren Book (D-Broward) co-sponsored it.
What they're saying: "We think that in the worst of the worst cases, the only appropriate punishment is the ultimate punishment, and so this bill sets up a procedure to be able to challenge that precedent," DeSantis said at a news conference in Titusville.
"In Florida, we stand for the protection of children," he added.
Go deeper