How Seattle readers are handling student loan payments resuming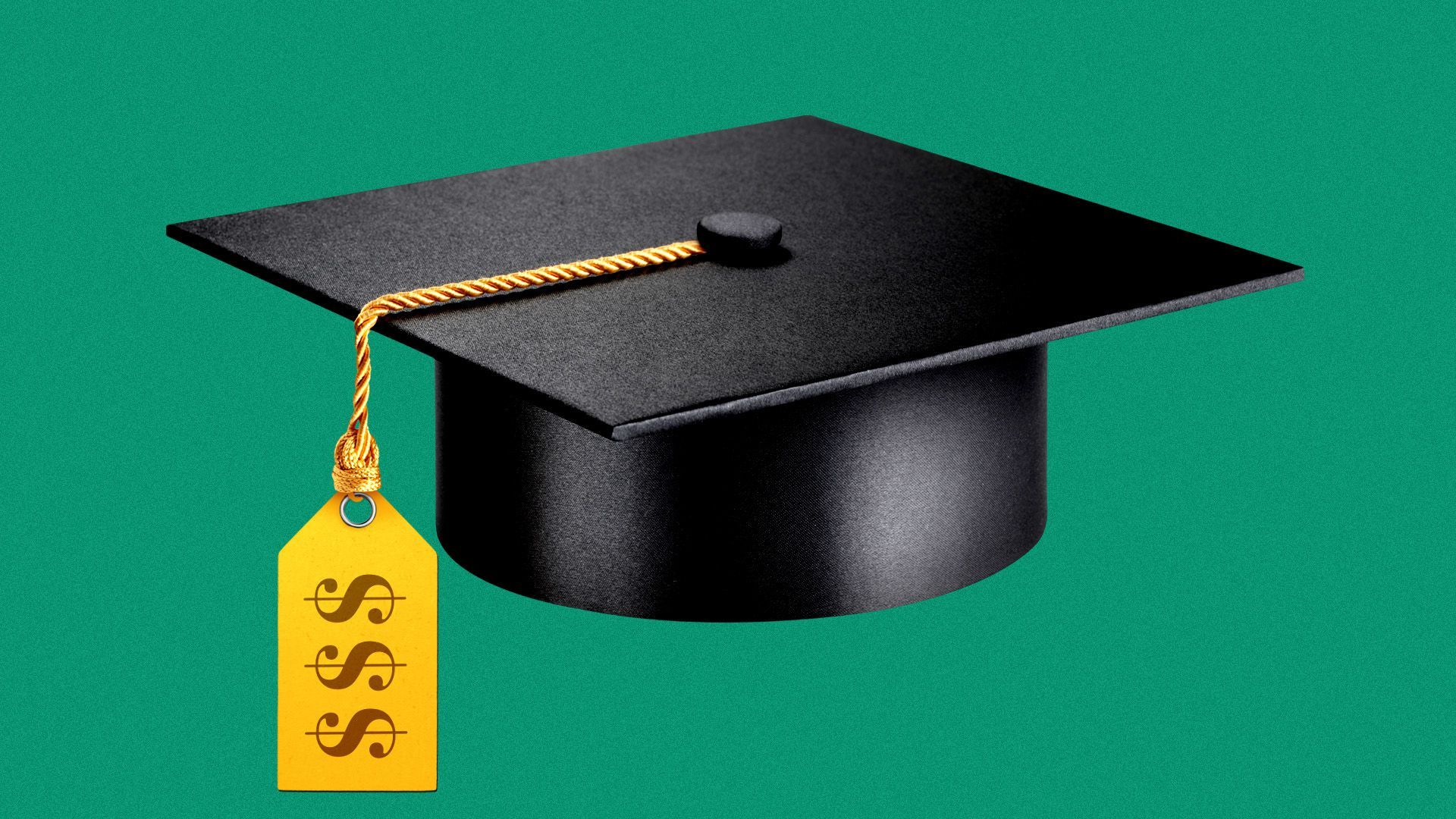 Seattle-area residents with student debt say they've had to cut back on saving for home purchases and retirement and limit their travel to see family since federal student loan payments came due again last month.
What's happening: More than 30 Axios Seattle readers took our survey to share how they've been adjusting their lifestyles now that the three-year payment pause on student loans has ended.
Why it matters: About 1 in 10 of Washington's nearly 8 million residents has federal student loan debt, per the U.S. Department of Education.
What they're saying: Debrielle Jacques, an assistant professor at the University of Washington, told Axios that she feels like her financial life has stalled and she now has to "divert more money to student loans and away from building up other things for my future, like a housing down payment, emergency fund, retirement or other investments."
Many Axios Seattle readers said they are focused on buying groceries on sale and forgoing expenses like eating out. But even with that, some think they may need to get second jobs.
"I'm concerned about any extra expenses for any emergencies," Theresa Sundin of Federal Way told Axios.
To give her budget more wiggle room, "I'm actively considering trying to find an additional little side hustle," such as working on the weekends, she said.
Sundin still owes around $45,000 in student loans, despite working full time while earning her master's, she said.
Seattle resident Ryan Robledo, who works in public relations, had hoped to get most of his loan balance forgiven under a plan the Biden administration announced last year.
But with the courts recently striking down that forgiveness plan, "my day-to-day finances are going to change drastically," he told Axios.
The 26-year-old took advantage of the payment pause to start contributing to a 401(k) retirement plan, but "had to come back and reshuffle everything to repay the student loans again," he told Axios.
Robledo said he had hoped to visit family in California for Thanksgiving, but now will stay home to save money.
Similarly, Katelyn Murphy said she and her husband will likely need to cut back on travel to the East Coast to see family.
Eventually, they are likely to be priced out of Seattle, Murphy said.
"Almost our whole monthly paychecks are now going towards rent, student loans, bills, groceries and credit card payments," she told Axios.
Between the lines: Sundin and Robledo said they have taken advantage of new repayment plans unveiled by the Biden administration, called SAVE plans.
Even so, Sundin said so far she can't do much more than pay the interest on her most recent loans.
The bottom line: The return of student loan payments has brought renewed financial stress to many who are already struggling to afford the Seattle area's high cost of living.
More Seattle stories
No stories could be found
Get a free daily digest of the most important news in your backyard with Axios Seattle.