High mortgage rates aren't just thwarting would-be homeowners. They're also doing a number on rent prices — and a panel of experts predict that trend will continue into 2023.
Driving the news: A majority of economists and housing experts surveyed by Zillow say they expect rents nationwide to rise faster than inflation in the next 12 months.
Delivery drivers are again suing Amazon and its delivery partners for failing to provide rest and meal breaks — a practice the drivers say sometimes forces them to have to urinate in bottles while on the job.
The big picture: Although similar lawsuits have been filed against Amazon and its delivery contractors before, lawyers representing the drivers in the latest lawsuit say the problems have continued.
Washington's minimum wage is poised to be the highest of any state in the country next year.
Driving the news: The state Department of Labor and Industries announced Friday that the minimum wage will increase by $1.25 in January 2023, to $15.74 an hour.
The former executive director of a Seattle neighborhood association is suing the nonprofit, saying its leaders failed to address a "racially hostile work environment" — including at least one board member allegedly calling her a "monkey."
Driving the news: Dar'Nesha Weary, who is a Black woman, filed a lawsuit last week against the Phinney Neighborhood Association (PNA), alleging that the racial hostility she faced there forced her to resign in May 2020, six months after she started.
Demand for Omicron boosters is off to a slow start in the Seattle area.
Driving the news: As of Monday, 6.8% of eligible King County residents had received a bivalent booster aimed at fighting the latest strains of COVID-19.
Inflation in the Seattle area has been higher than the U.S. average — and the issue could play a big role in the upcoming election.
Driving the news: Newly released data from the Bureau of Labor Statistics shows that consumer prices rose 9% in the Seattle area year-over-year, outpacing the national increase of 8.3%.
"Seattle nice" strikes again.
Driving the news: A new survey of 30 cities finds that Seattle is one of the places where residents swear the least.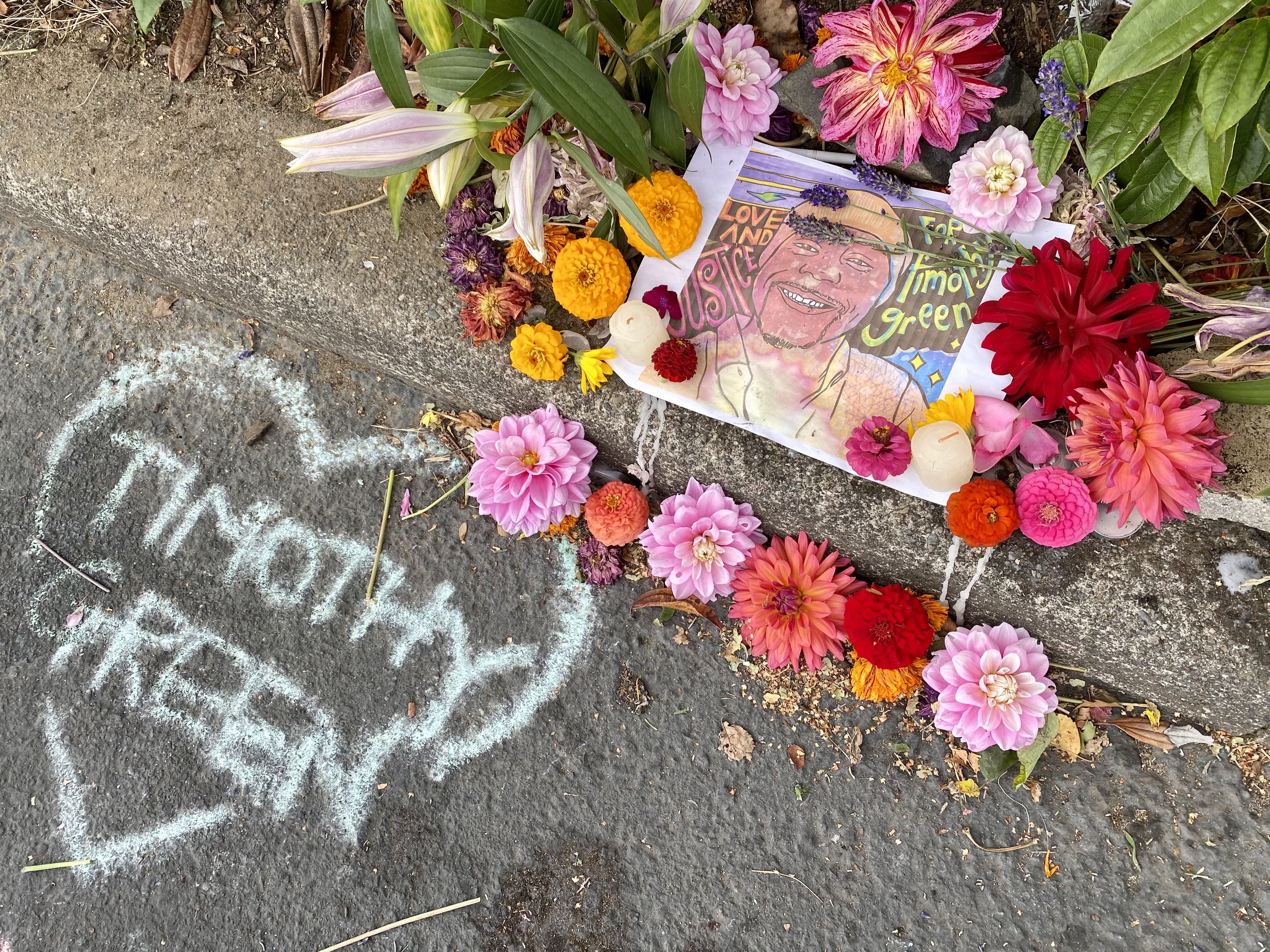 Millie Green says that if a new state office to investigate police was up and running, an Olympia officer would have thought twice before killing her son last month.
Driving the news: Timothy Green died on Aug. 22, after an Olympia police officer shot him next to a Starbucks drive-thru.
Get a free daily digest of the most important news in your backyard with Axios Seattle.
🌱
Support local journalism by becoming a member.
Learn more