Midterm elections 2022: Voting in Phoenix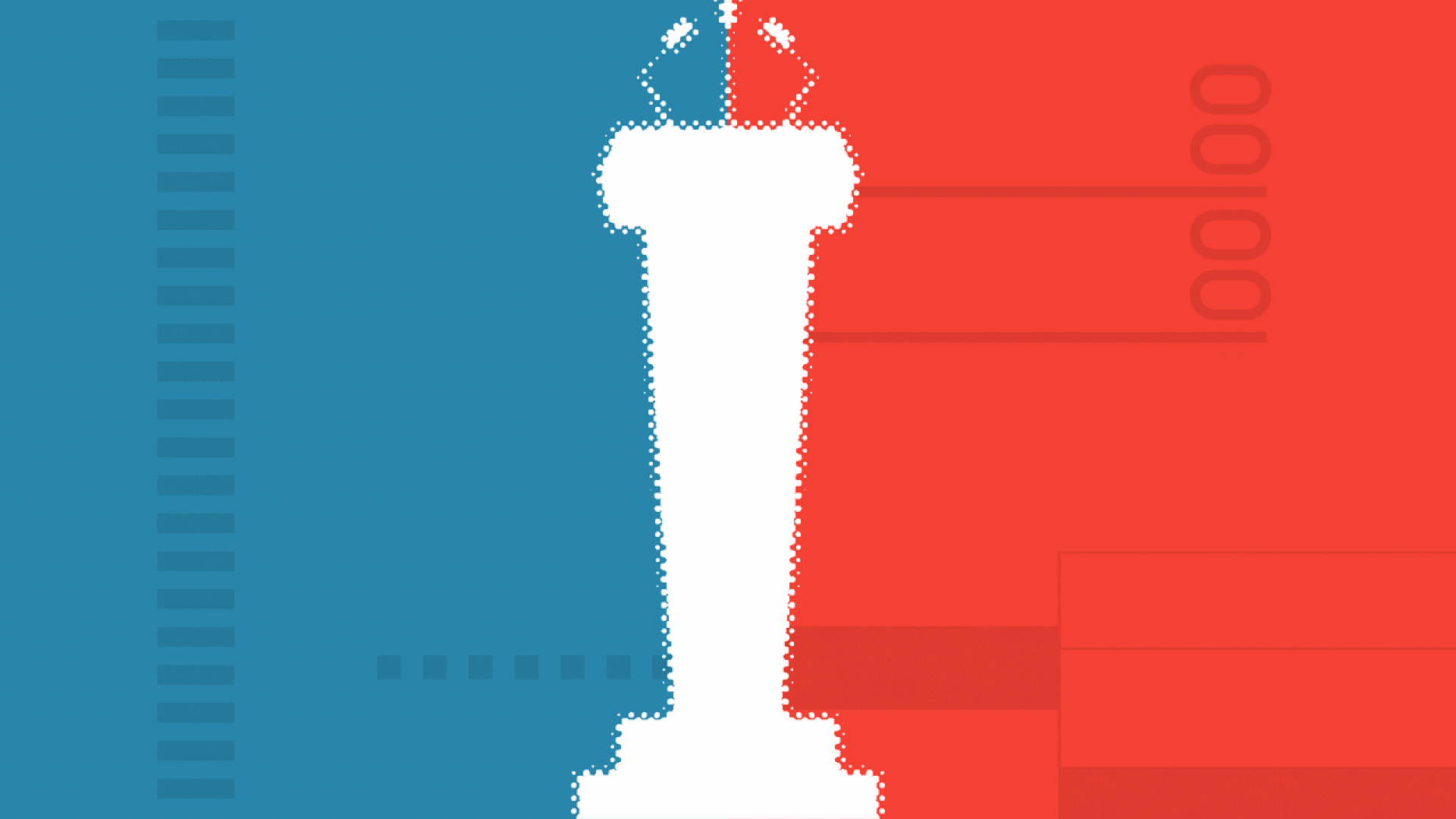 As Election Day approaches, Arizona races very well could decide the national political landscape. Here's everything you need to know about registering, voting and what's on your ballot in Phoenix.
Why it matters: Arizona voters will decide on a new governor, secretary of state and attorney general, each of whom is expected to make consequential decisions about abortion, elections, the economy and more.
Meanwhile: Both Republicans and Democrats in Washington view Arizona as crucial to their hopes to maintain — or gain — a majority in the U.S. Senate.
Voting in metro Phoenix
There are many ways to cast your ballot in Maricopa County.
📬 Vote by mail
If you've requested an early ballot (check here), it should have arrived already.
If you haven't requested one, you still can through Oct 28.
Your ballot must be received by 7pm on Nov. 8 to count. The county recommends getting it in the mail by Nov. 1 to ensure on-time arrival.
☑️ Vote early, in person
If you're a Maricopa County resident, you can cast a ballot at several voting centers through Nov. 4.
📥 Drop off your mail-in ballot
If you get a ballot mailed to you but don't send it back in time (or don't want to put it in the mail), you can drop it off at any vote center during early voting or on Election Day.
🗳️ Vote on Election Day
You can cast your ballot at any voting center in the county on Election Day.
The centers will be open from 6am to 7pm. You will be allowed to vote as long as you're in line by 7pm.
U.S. Senate: Mark Kelly (D) vs. Blake Masters (R)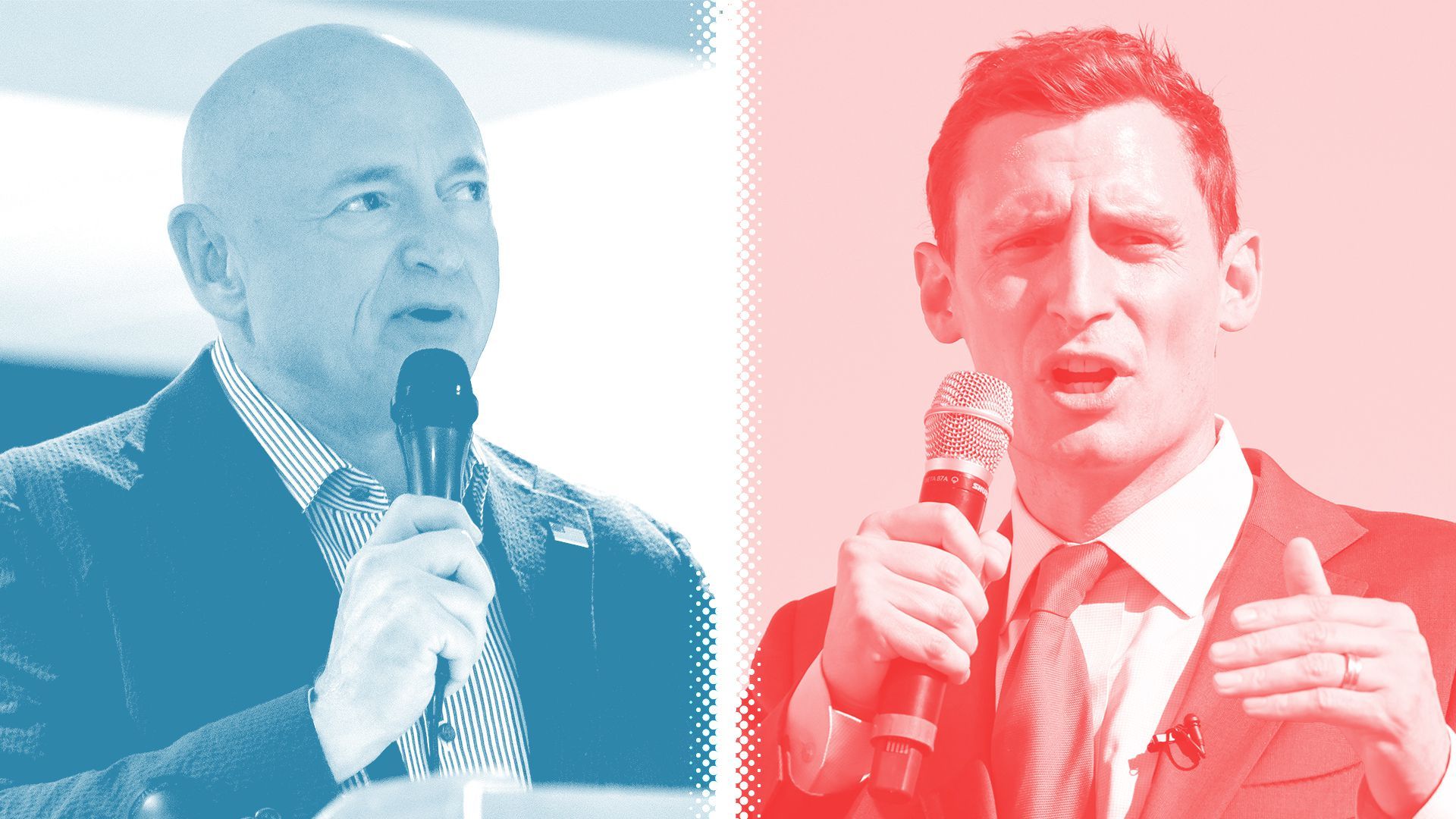 State of play: Former astronaut Mark Kelly won a special election in 2020 to serve out the final two years of Republican Sen. John McCain's term after he died. That gave Democrats control of both of Arizona's Senate seats for the first time since 1952.
He's being challenged in his bid for a full term by Republican Blake Masters, a venture capitalist who worked for tech entrepreneur Peter Thiel and ran his nonprofit foundation.
Masters was endorsed by former President Trump in the GOP primary and has sought to tie Kelly to President Biden's record on border security and high inflation. Kelly has portrayed Masters as too extreme on issues like abortion and Social Security.
Go deeper: See where they stand on border security, the economy and abortion.
Arizona governor: Katie Hobbs (D) vs. Kari Lake (R)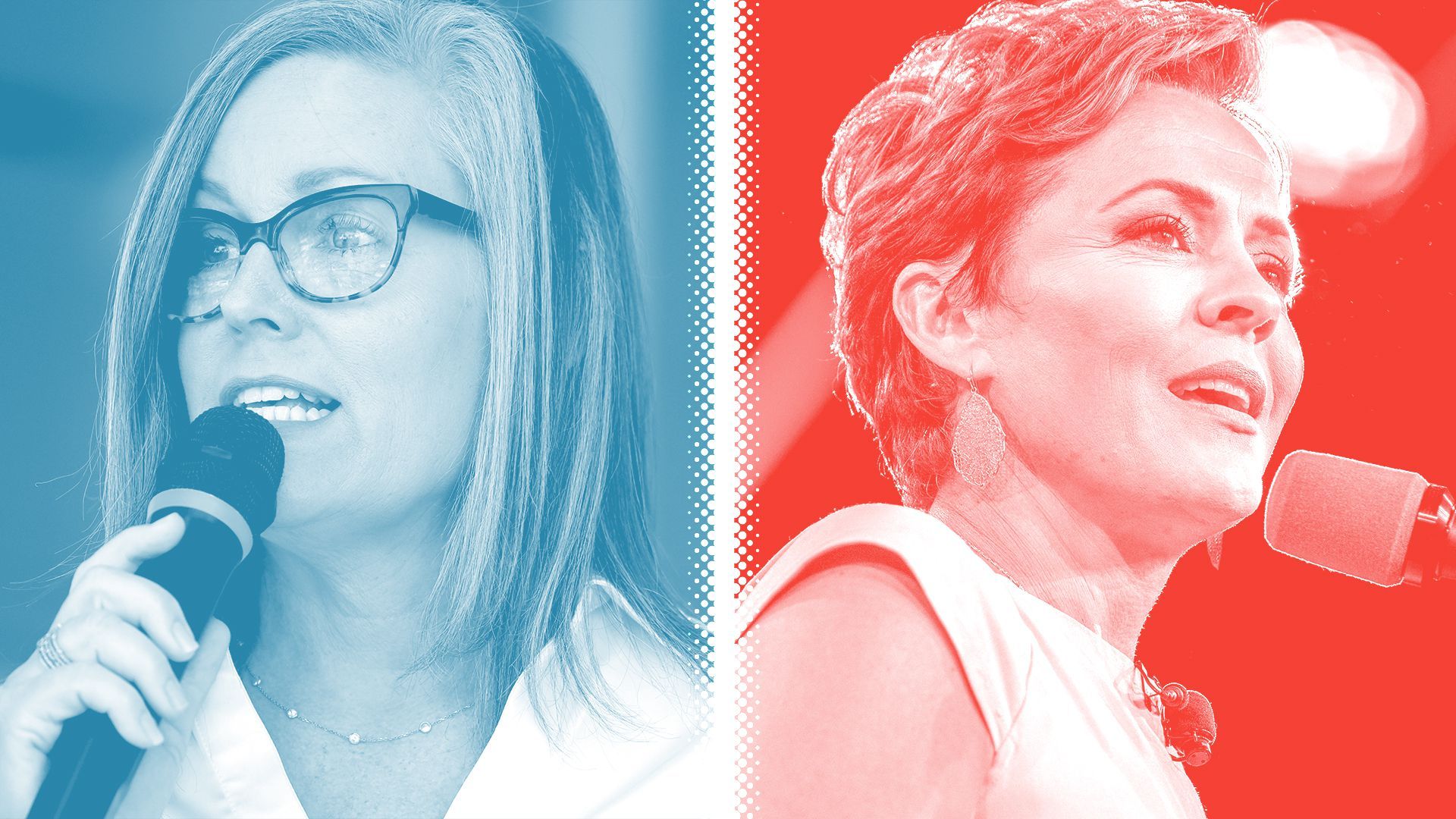 With Republican Gov. Doug Ducey termed out, Democrats are hoping Secretary of State Katie Hobbs can turn the state blue, while Republicans want to install an even more conservative governor in Kari Lake.
State of play: The campaign for the state's top job has been full of negative attacks, with Lake trying to paint Hobbs as weak on crime and the economy and Hobbs calling Lake dangerous and unqualified because of her claims about unproven voter fraud in the 2020 election.
Hobbs has been secretary of state since 2019, and she spent eight years in the legislature, including as the Senate's Democratic leader. She spent much of her career before running for office as a social worker.
Republican Kari Lake spent 22 years as a news anchor at Fox 10. She left the station in 2021 and launched her campaign for governor shortly afterward.
Go deeper:
Arizona secretary of state: Mark Finchem (R) vs. Adrian Fontes (D)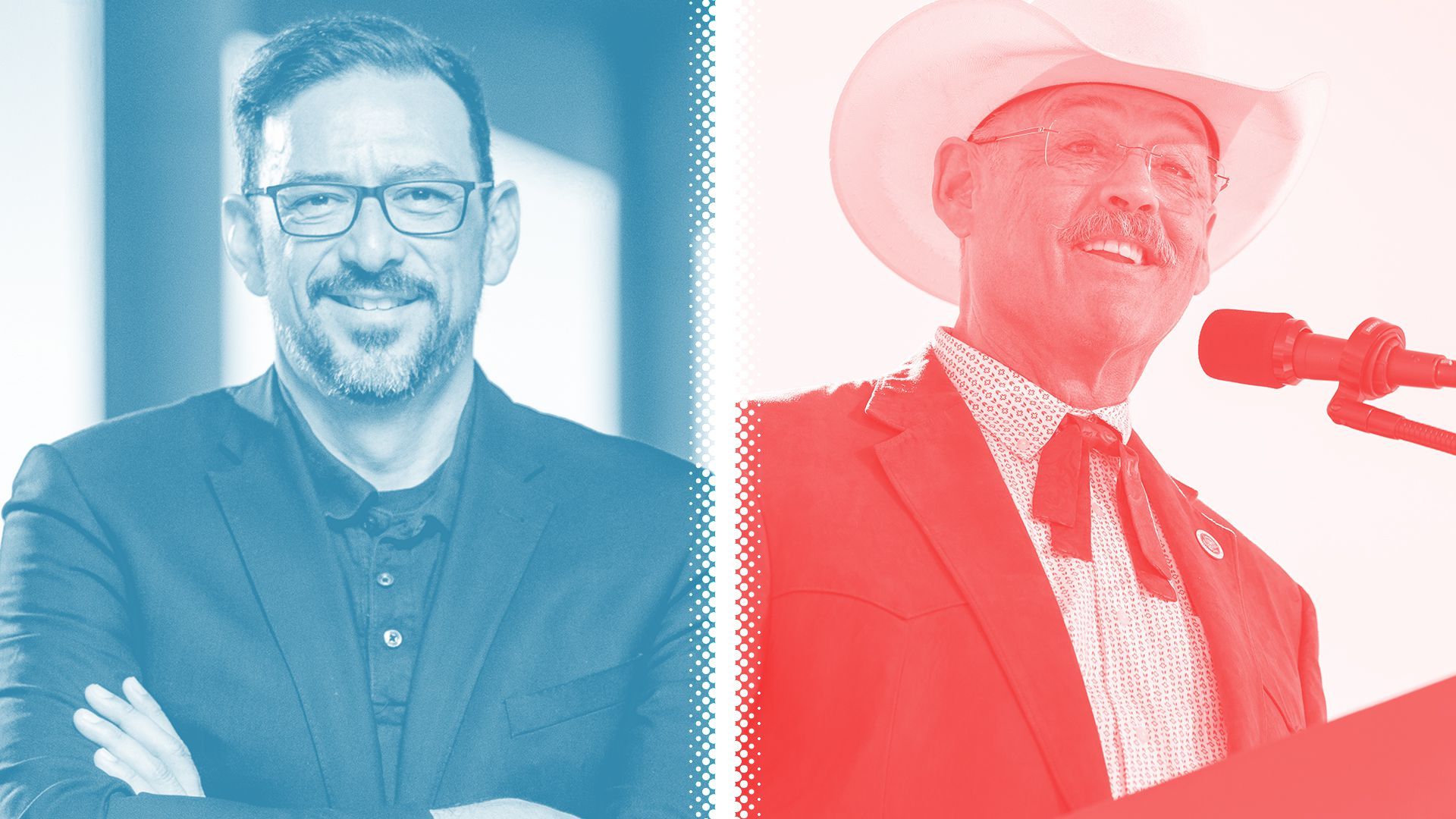 The secretary of state is Arizona's top election official, and rarely do two candidates for the office have such differing views of how elections should be run than Republican Mark Finchem and Democrat Adrian Fontes.
Finchem is a real estate agent and former police officer who has been a member of the Arizona House of Representatives since 2015.
Fontes is an attorney who served as Maricopa County recorder from 2017-20.
State of play: The 2022 race between the candidates has largely been defined by the 2020 presidential election.
Finchem is among the state's most ardent supporters of the false claims that the election was rigged against former President Trump and was part of the rally on Jan. 6 in Washington that preceded the Capitol insurrection.
Fontes has defended the integrity of the 2020 election, which he oversaw in Maricopa County.
Go deeper:
Arizona attorney general: Abe Hamadeh (R) vs. Kris Mayes (D)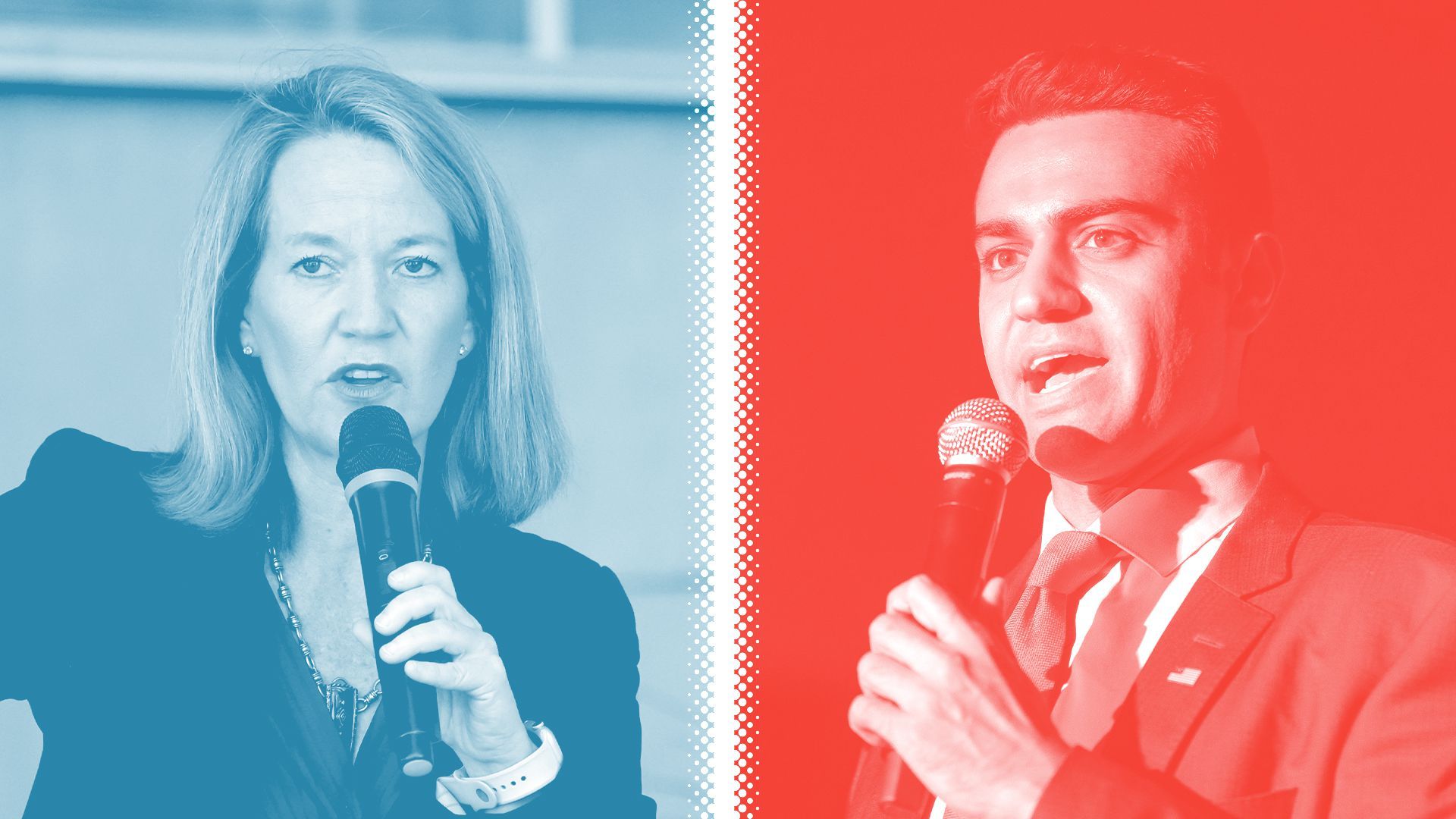 Arizonans will elect a new Attorney General this year after current AG Mark Brnovich ran unsuccessfully for a U.S. senate seat.
His successor will likely represent the state in legal issues pertaining to immigration, abortion and other consequential issues.
They will also be tasked with prosecuting consumer fraud and white collar crime cases.
State of play: The two candidates have extremely disparate views on abortion, election integrity and more.
Abe Hamadeh is a former Army Reserve intelligence officer and a political newcomer endorsed by former President Trump.
Kris Mayes is a former corporation commissioner. She was a Republican until switching parties in 2019.
Go deeper: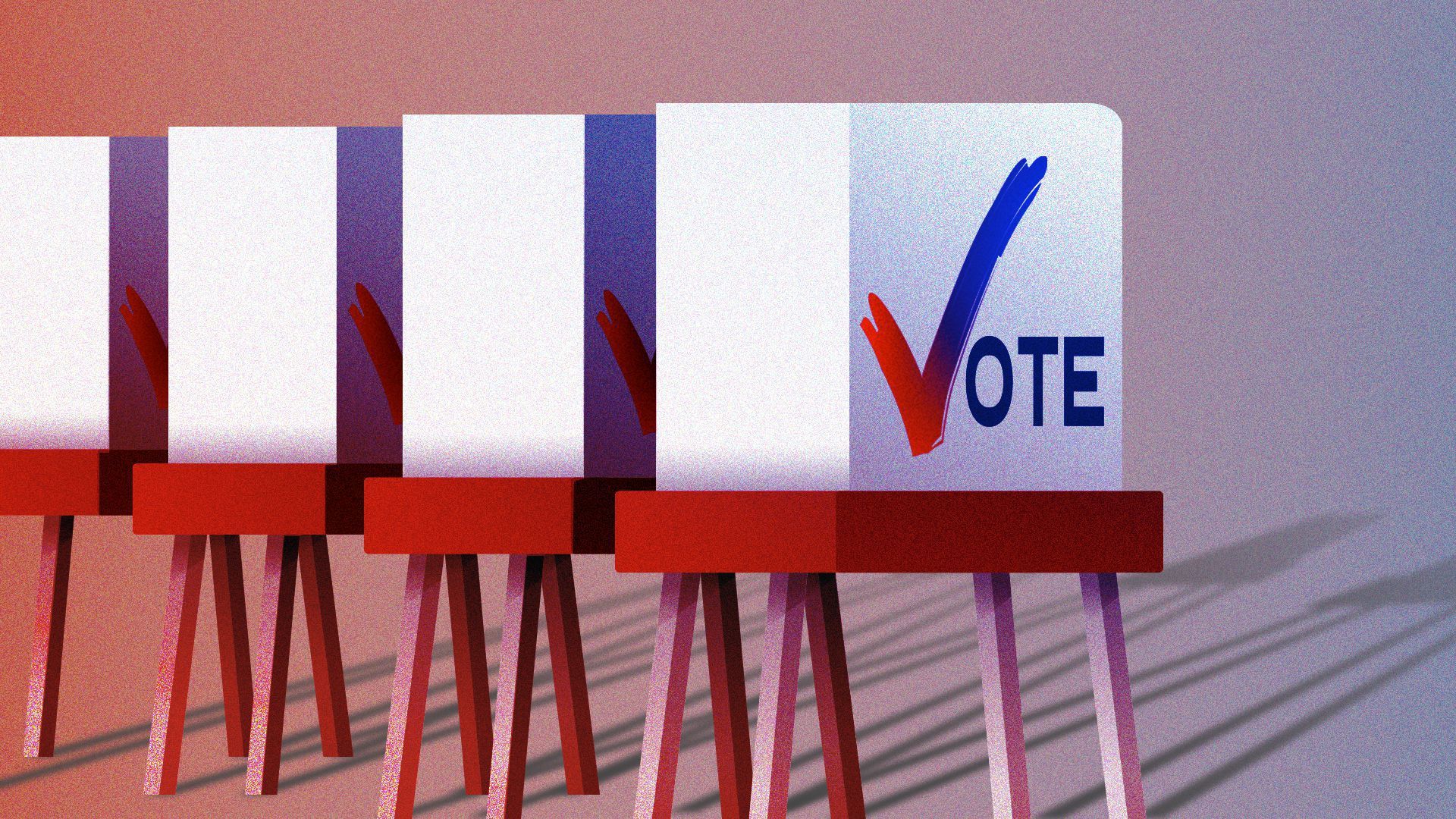 Other statewide races
Treasurer: Incumbent Kimberly Yee (R) vs. Martín Quezada (D)
Why it matters: The treasurer oversees the state's finances and, along with the Board of Investment, determines how state and other government revenues are invested.
State superintendent of public instruction: Incumbent Kathy Hoffman (D) vs. Tom Horne (R)
Why it matters: The superintendent oversees Arizona's public education system by enforcing curriculum standards, distributing funding, issuing teaching certificates and auditing school systems.
Arizona Corporation Commission
Why it matters: The commission regulates public utility companies and approves the rates they can charge for power and water.
It also registers corporations, regulates railroad and pipeline safety and governs securities sales.
Go deeper: Read about the candidates and other underrated races.
Maricopa County attorney: Julie Gunnigle (D) vs. Rachel Mitchell (R)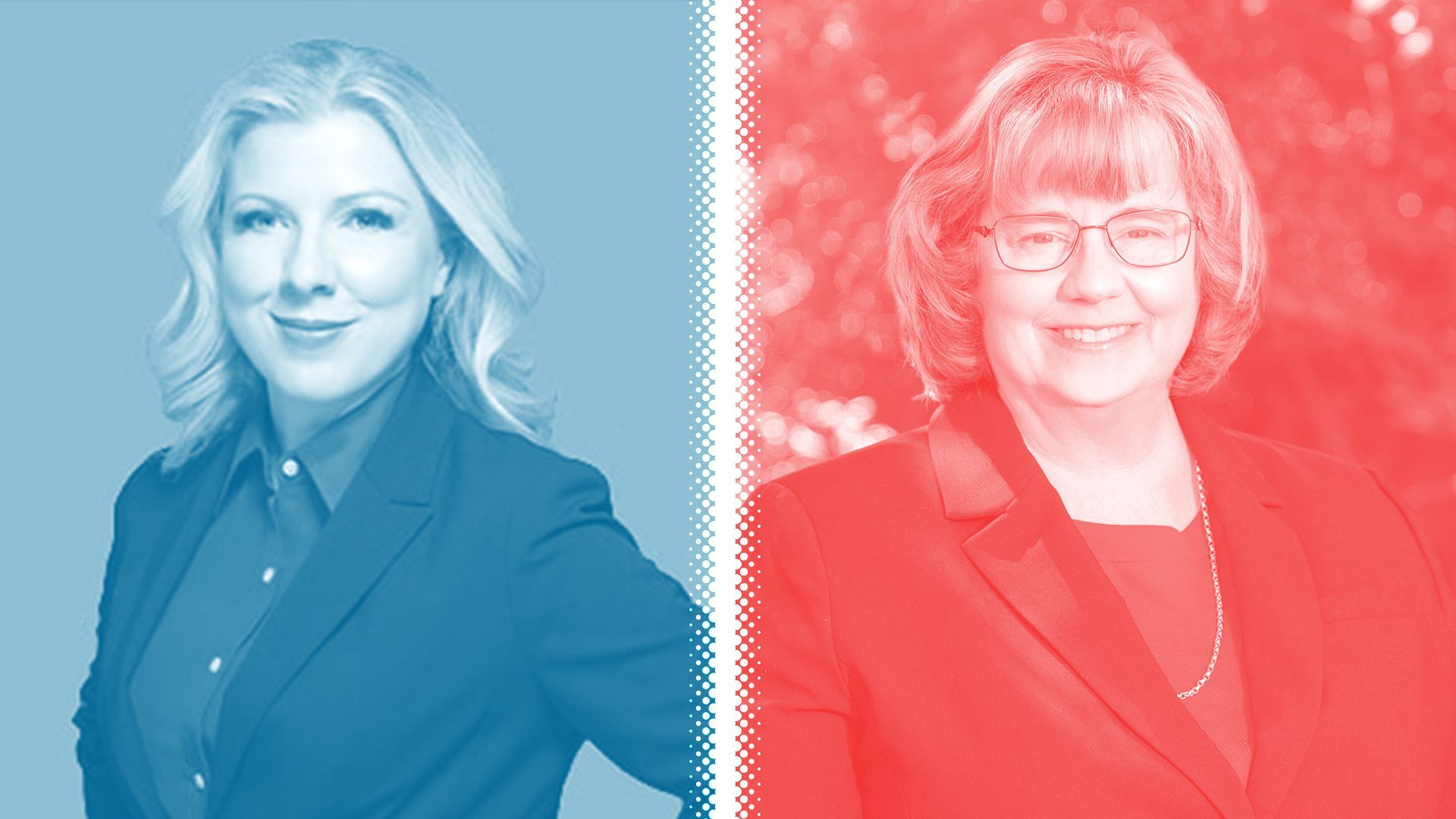 This year's Maricopa County Attorney's race has turned into a proxy vote on the future of criminal justice, law enforcement and abortion rights in our region.
Why it matters: County attorneys prosecute almost all criminal cases and decide whether police officers face charges in use-of-force cases.
State of play: The late Maricopa County Attorney Allister Adel resigned in March. The Board of Supervisors appointed Republican Rachel Mitchell to take over. She is running to keep the position.
Mitchell, a veteran of the office, gained national attention as the GOP investigative counsel during Supreme Court Justice Brett Kavanaugh's nomination hearing.
Her Democratic challenger, Julie Gunnigle, is a former Illinois prosecutor who has practiced and taught law in Arizona. She most recently worked as the political director of AZ NORML, a marijuana reform advocacy group. She lost to Adel in 2020.
Go deeper:
Congressional races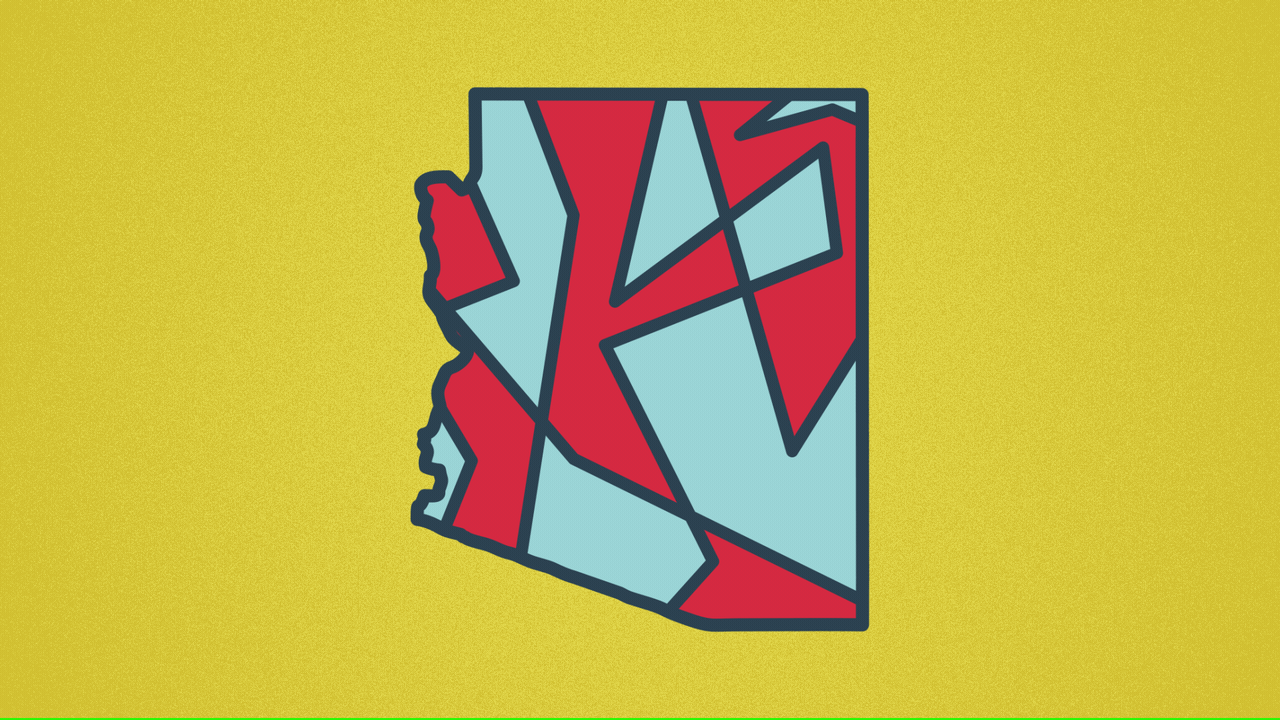 Several congressional races are up for grabs as Republicans look to win some Democrat-controlled House seats.
The big picture: Republicans are hoping anti-Democratic sentiment and favorable changes from last year's redistricting process can help them regain the majority in Arizona's U.S. House delegation.
Here's our roundup of the most competitive House races in the state.
1st Congressional District: The district, which includes Scottsdale and parts of north and central Phoenix, is the only competitive district currently held by the GOP. It has a slight Republican edge based on voter performance in past elections.
2nd Congressional District: The sprawling rural district that stretches from the northernmost part of the state into Pinal County is represented by Democratic incumbent Tom O'Halleran, whose competitive district became far more Republican-leaning after redistricting.
4th Congressional District: Covering Tempe, Ahwatukee and parts of Mesa and Chandler, the district is considered relatively safe for Democrats but just competitive enough that Republicans are hoping to pull off the upset.
6th Congressional District: Of the four districts that could be considered competitive this year, this Tucson-based seat is the only one that's wide open, thanks to the retirement of Democratic Rep. Ann Kirkpatrick.
Go deeper: Learn about Arizona's most competitive congressional races.
Competitive districts will decide control of legislature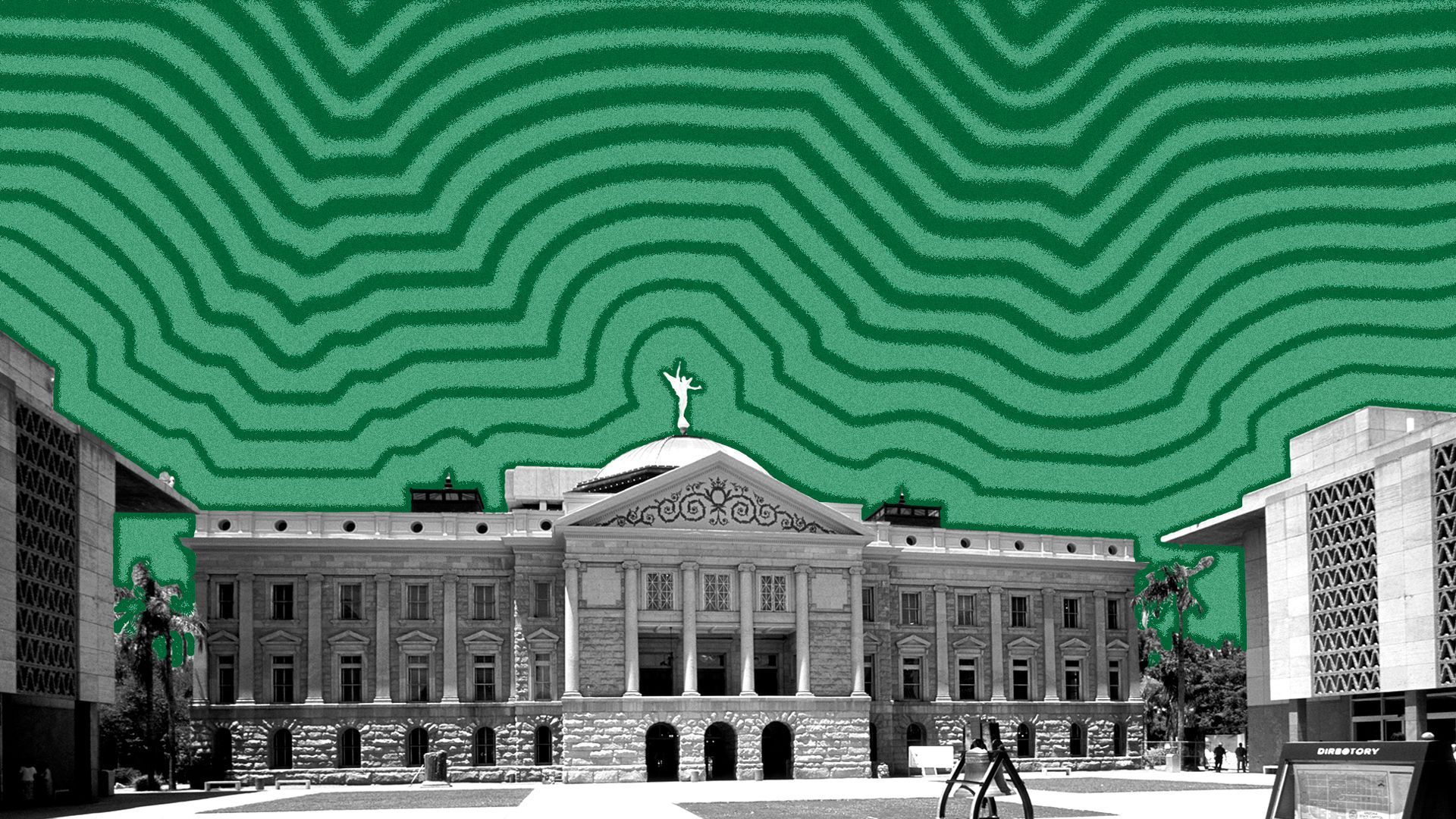 All 90 seats in the state legislature are up for election. But with most of them either dominantly Democratic or Republican, it's really just a maximum of 15 seats in five districts that are considered competitive and that will determine which party controls the Senate and House.
State of play: This will be the state's first election under its new legislative map, which was redrawn by the Arizona Independent Redistricting Commission (AIRC) late last year.
The commission determined districts' competitiveness using the outcomes of nine statewide races in the past three election cycles and the average vote spread — the difference between Democrats and Republicans in those nine races.
Republicans currently hold narrow majorities in both chambers, with advantages of 16-14 in the Senate and 31-29 in the House.
Go deeper: Learn more about the candidates in the five competitive districts that will decide control of the legislature.
Your guide to Phoenix City Council elections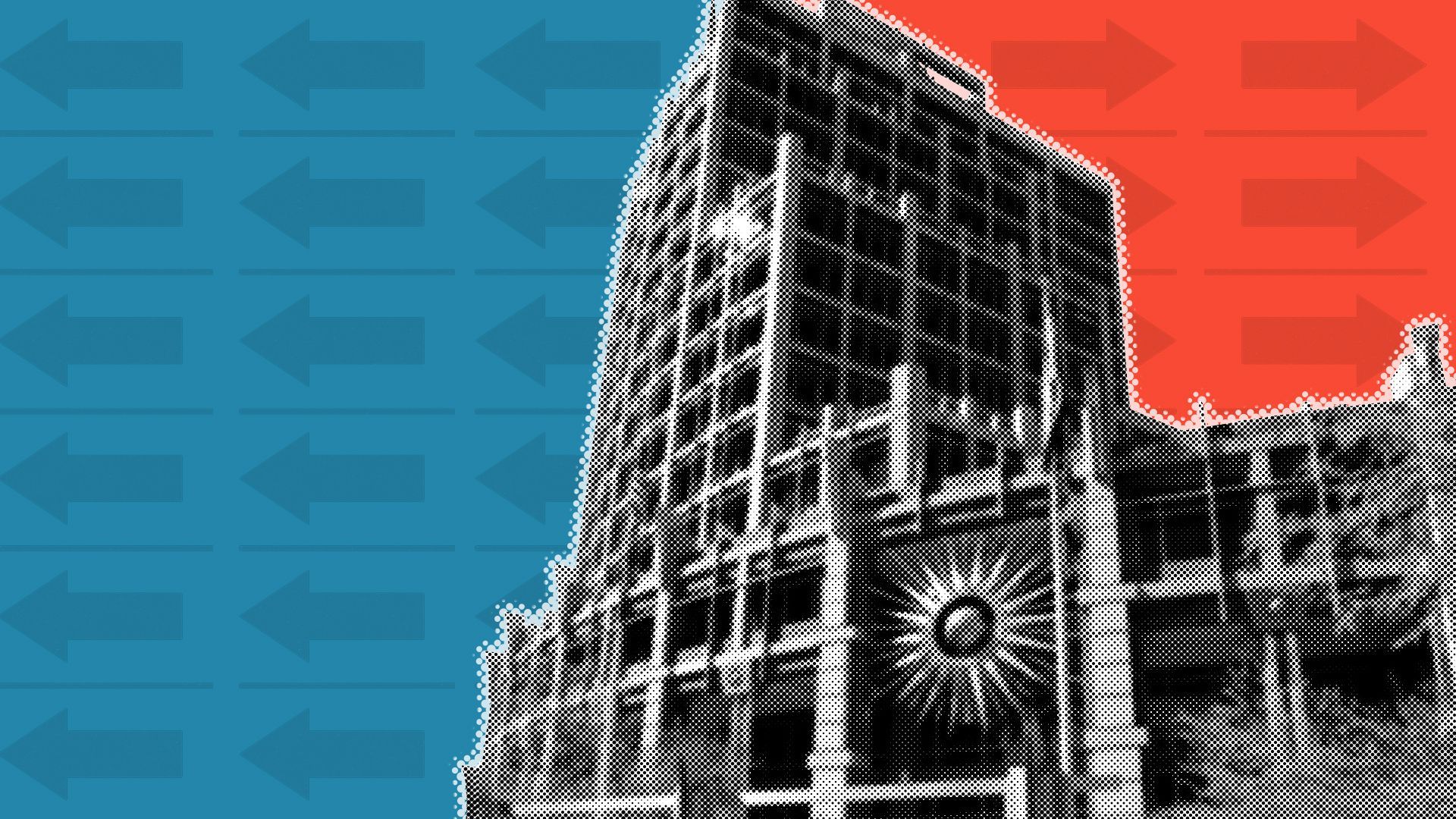 Half of Phoenix's city council seats are on the ballot Nov. 8, guaranteeing at least one and as many as three new faces on the dais.
Why it matters: The new blood could help Mayor Kate Gallego, a moderate Democrat, form a more centrist coalition after getting hamstrung by the council's progressive wing for the past three years.
State of play: All eyes are on the open District 6 seat and the District 8 race, where incumbent Carlos Garcia faces multiple challengers.
Councilmember Laura Pastor is running unopposed in District 4.
If no candidate gets 50% plus one vote, there will be a runoff in March 2023.
District 2
Location: Northeast Phoenix
State of play: Incumbent Jim Waring has two challengers but a bucketload of campaign cash and name ID to fend them off.
District 6
Location: Ahwatukee, Arcadia, Biltmore and parts of north central Phoenix.
State of play: It's the end of an era as Sal DiCiccio, an outspoken and combative conservative who's on his second stint with the council, leaves due to term limits.
District 8
Location: Parts of downtown and most of south Phoenix.
State of play: Activist and political organizer Garcia shocked some of the City Hall establishment with his 2019 victory. Now he has three challengers looking to end his reign.
Go deeper: Read about the candidates running for Phoenix City Council.
Arizona ballot propositions
There are 10 propositions on the statewide ballot, two of which were referred through the citizen initiative process.
Go deeper: Learn more about the propositions on your ballot.
City elections to watch in Peoria, Scottsdale, Mesa and Gilbert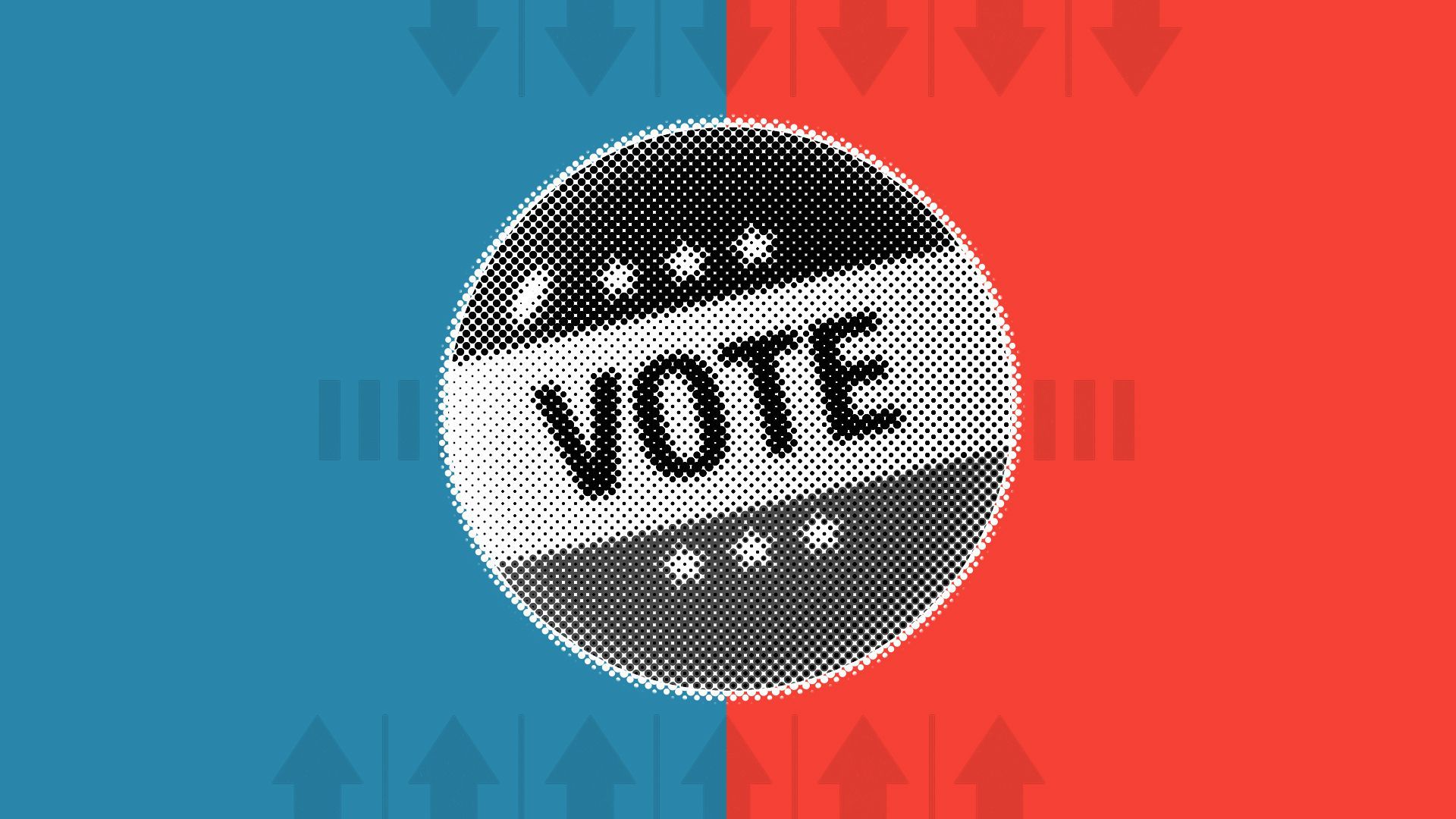 It's easy to fixate on our federal and statewide elections, but make sure you also get to the bottom of your ballot to weigh in on local races.
Why it matters: Your city government is responsible for picking up your trash, paving your roads, approving new development and doing a whole bunch of other things that impact your daily life probably more than any other political body.
State of play: We previously told you about Phoenix's council elections, and if you live in the suburbs, you may also have some important choices to make.
Here are the candidates on the ballot in Peoria, Mesa, Scottsdale and Gilbert.
Peoria mayor and council
What's happening: Mayor Cathy Carlat is termed out, and the unusually competitive and contentious race to replace her pits a city hall insider against a business owner in his first campaign for public office.
Mesa council
What's happening: In District 4, which contains the neighborhoods around downtown, no candidate got a majority of votes in the August election, so there will be a runoff on the November ballot.
Scottsdale council
What's happening: Seven candidates ran for three council seats in August, but only two — Kathy Littlefield and Solange Whitehead — got enough votes to win outright.
Go deeper: Read about the candidates in Gilbert, Mesa, Peoria and Scottsdale.
School bonds, overrides and city propositions in metro Phoenix
We've already walked you through the 10 statewide ballot propositions, but there are a few other hyperlocal questions you'll be asked to weigh in on in November's election.
Mesa
Question 1: Home rule
Mesa is asking voters to continue to allow the city council to decide how much of its tax revenue it will spend instead of adhering to spending limits set by the state.
Question 2: Public safety bond
The city wants voters to approve a $157 million bond program that will fund three fire stations, a new police headquarters and several other public safety-related projects.
Proposition 476: Police and fire unions
This ballot measure would allow Mesa police and firefighter unions to collectively bargain with the city to establish a labor contract, which is currently outlawed in the city's charter.
Proposition 477: Spending procedures
Currently, the city council must approve any expense over $25,000.
School bonds and overrides
25 school districts in Arizona have bond or budget override issues on the ballot that would increase their funding by way of property taxes.
Be smart: The Maricopa County school superintendent's office has a list on its website of bond and override issues on the ballot this year, along with links where you can find more details about what your district is asking you to vote on.
Go deeper: Read about the local measures on your ballot.
What Arizonans care about: Abortion, the economy, border security and crime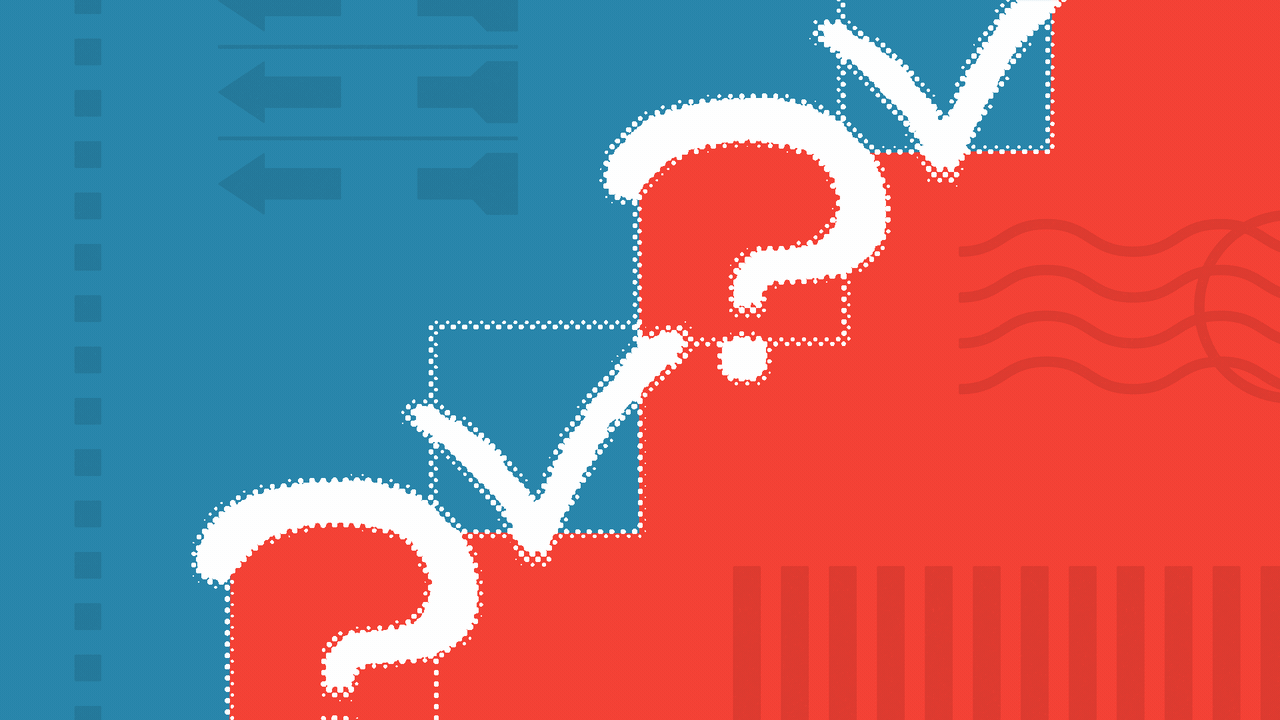 With the Supreme Court overturning Roe v. Wade, inflation and a surge in fentanyl and crime, Arizonans have a lot to think about at the ballot box this year.
Abortion: The future of abortion access is still unclear in Arizona.
In late September, a Pima County judge allowed a pre-statehood law that bans almost all abortions to take effect.
The state Court of Appeals blocked the law this month pending an appeal of the September decision. Now, abortion providers are operating under a law passed this year that allows abortion up to 15 weeks.
The economy: Arizona's economic outlook is a mixed bag right now.
Phoenix led the nation with the largest consumer price index (CPI) increase in August.
Yes, but: Unemployment is still near a record low and home prices are starting to stabilize after more than a year of exponential growth.
Border security: Border Patrol encounters at the southwestern border have risen sharply since 2019, raising concerns about violence, humanitarian crises and fentanyl smuggling.
Crime: In Phoenix, murders and assaults are on the rise, though other categories of violent crime are decreasing.
Republicans in federal, state and local races have tried to paint their opponents as soft on crime because of their support for police accountability measures.
More midterm elections news from Axios:
More Phoenix stories
No stories could be found
Get a free daily digest of the most important news in your backyard with Axios Phoenix.