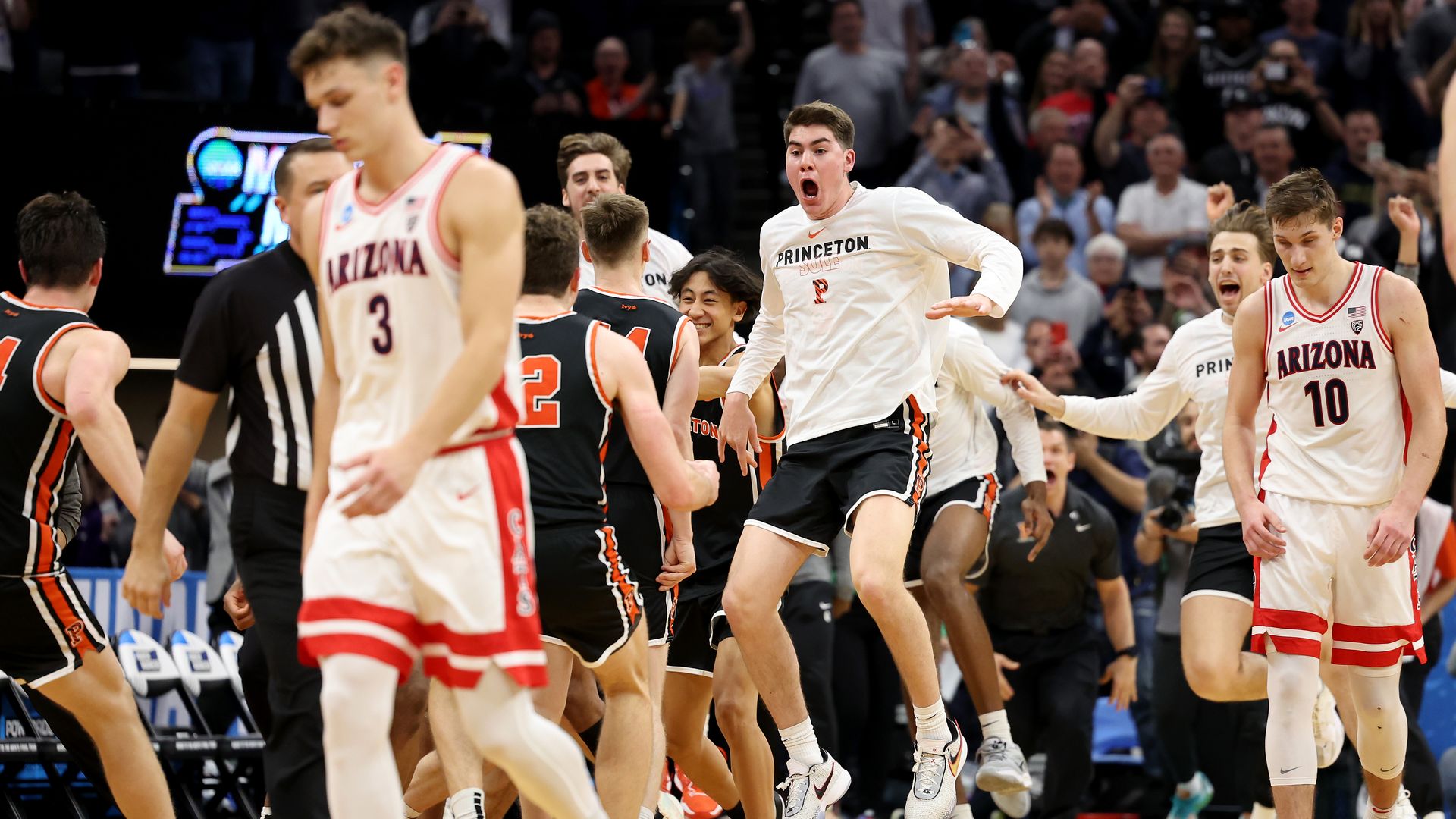 UofA suffered a historic upset in March Madness, falling to 15-seed Princeton on the first day of the NCAA tournament.
What happened: Princeton, a 16-point underdog, beat Arizona 59-55.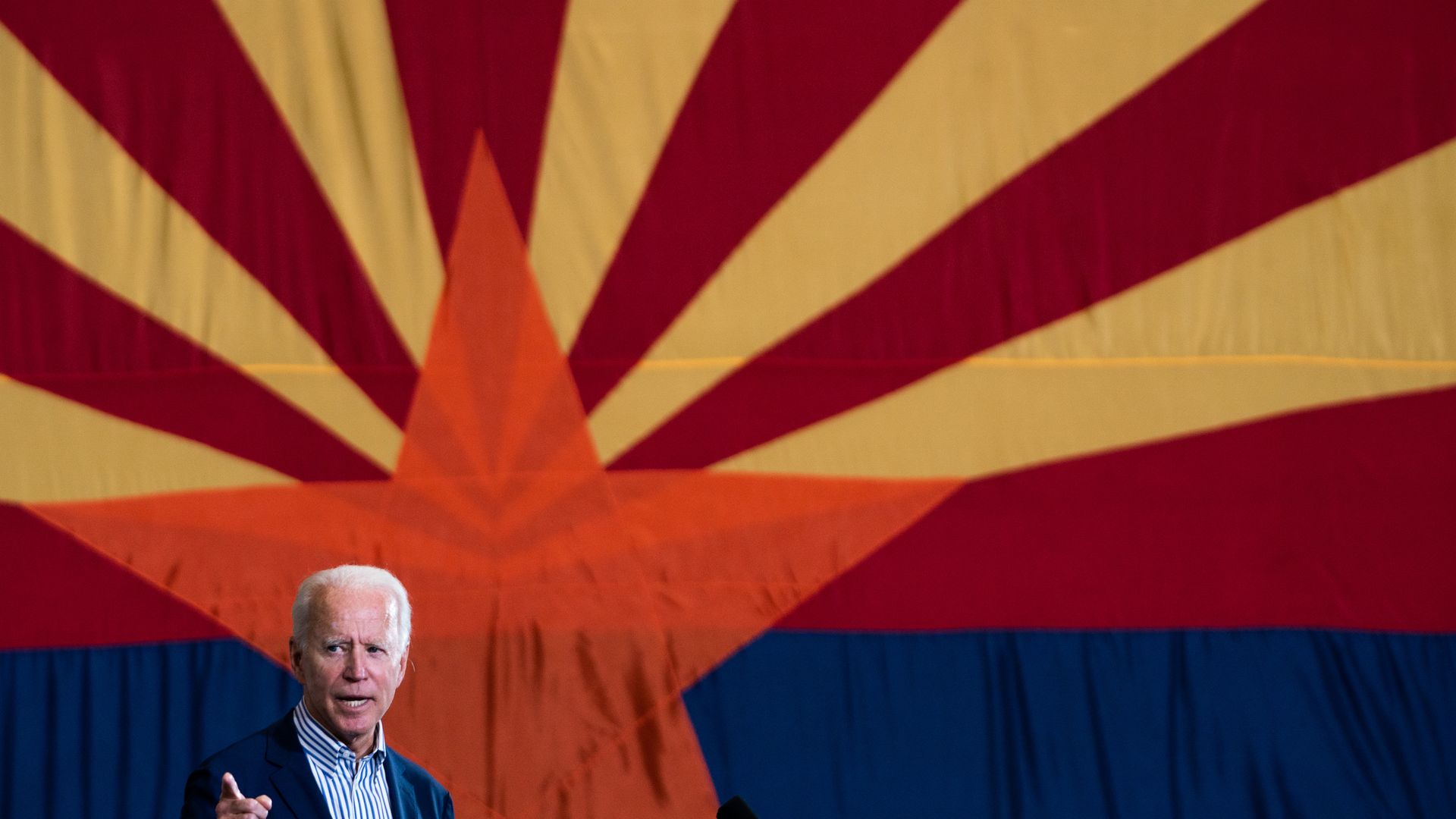 President Biden's NCAA Tournament brackets are in, and he's picking the Arizona Wildcats to go all the way.
State of play: The president has UofA over Kansas in the national championship game, with Marquette and Texas rounding out his Final Four.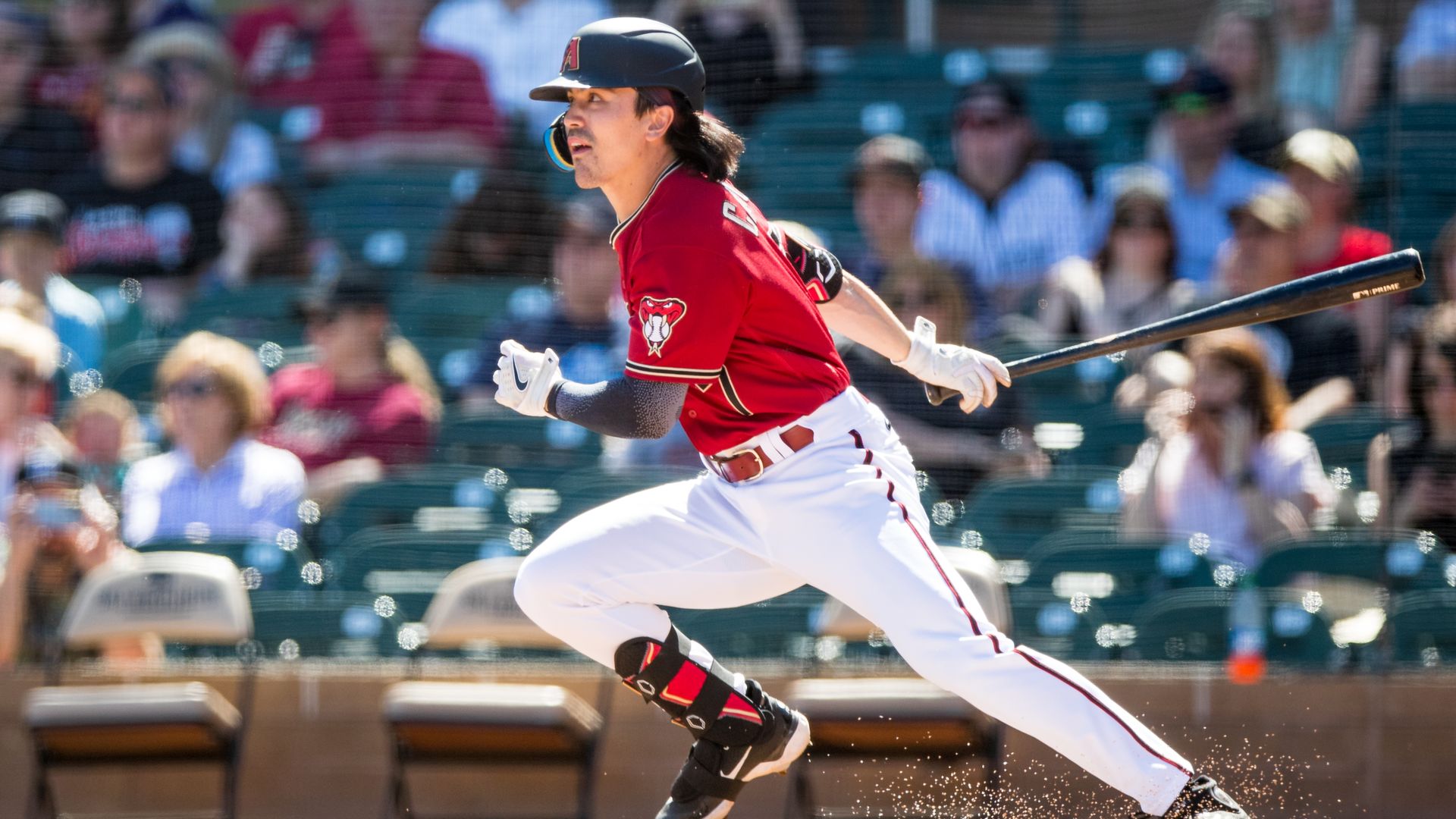 The owner of Bally Sports Arizona — the regional broadcaster of Diamondbacks, Suns and Coyotes games — filed for bankruptcy Tuesday night.
Why it matters: Diamond Sports Group owns the broadcast rights to 42 professional sports teams across the country.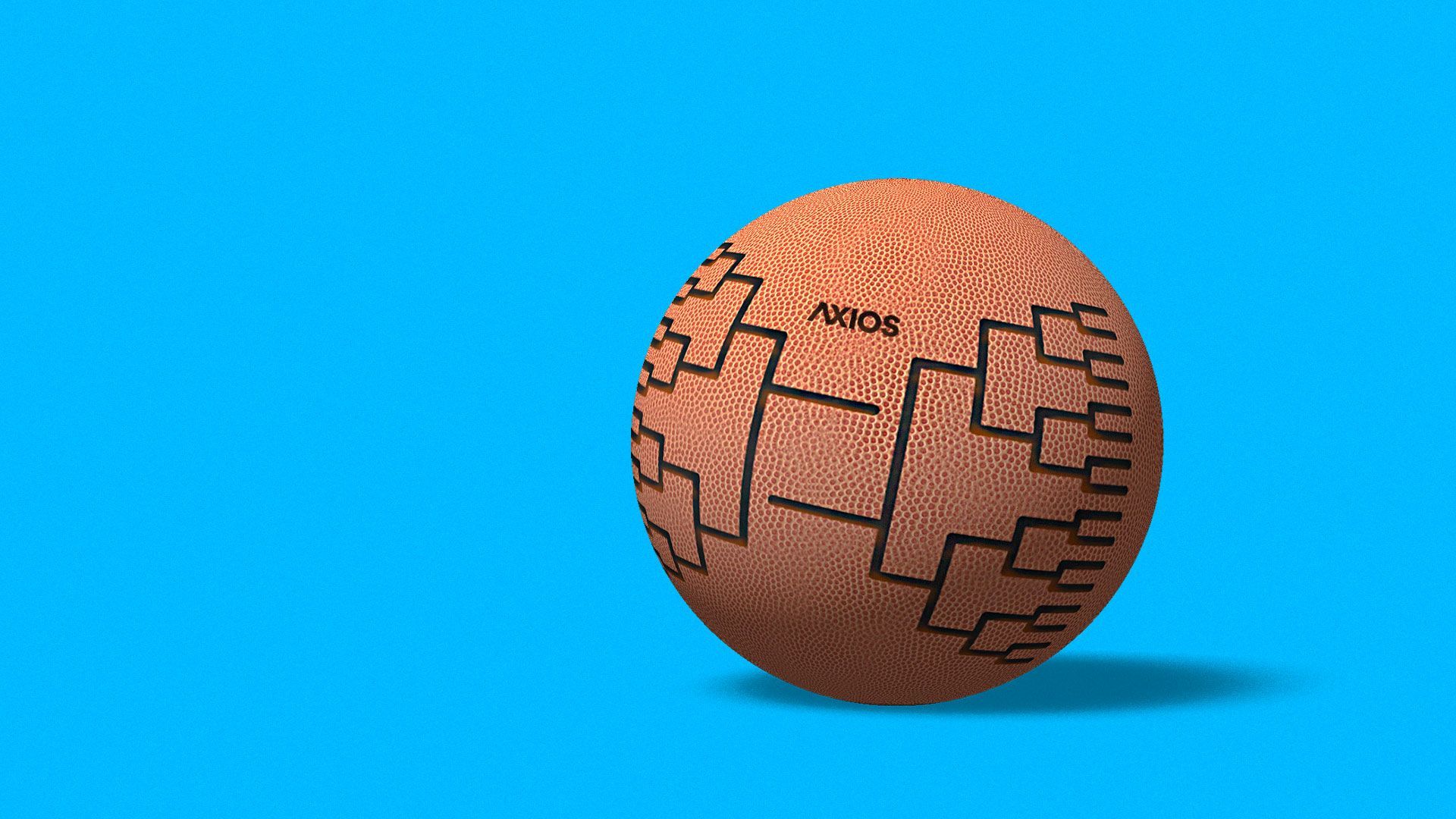 Need some help picking your brackets for March Madness? We're here to help with some friendly tips and advice.
The big picture: We've got three Arizona teams in the tournament.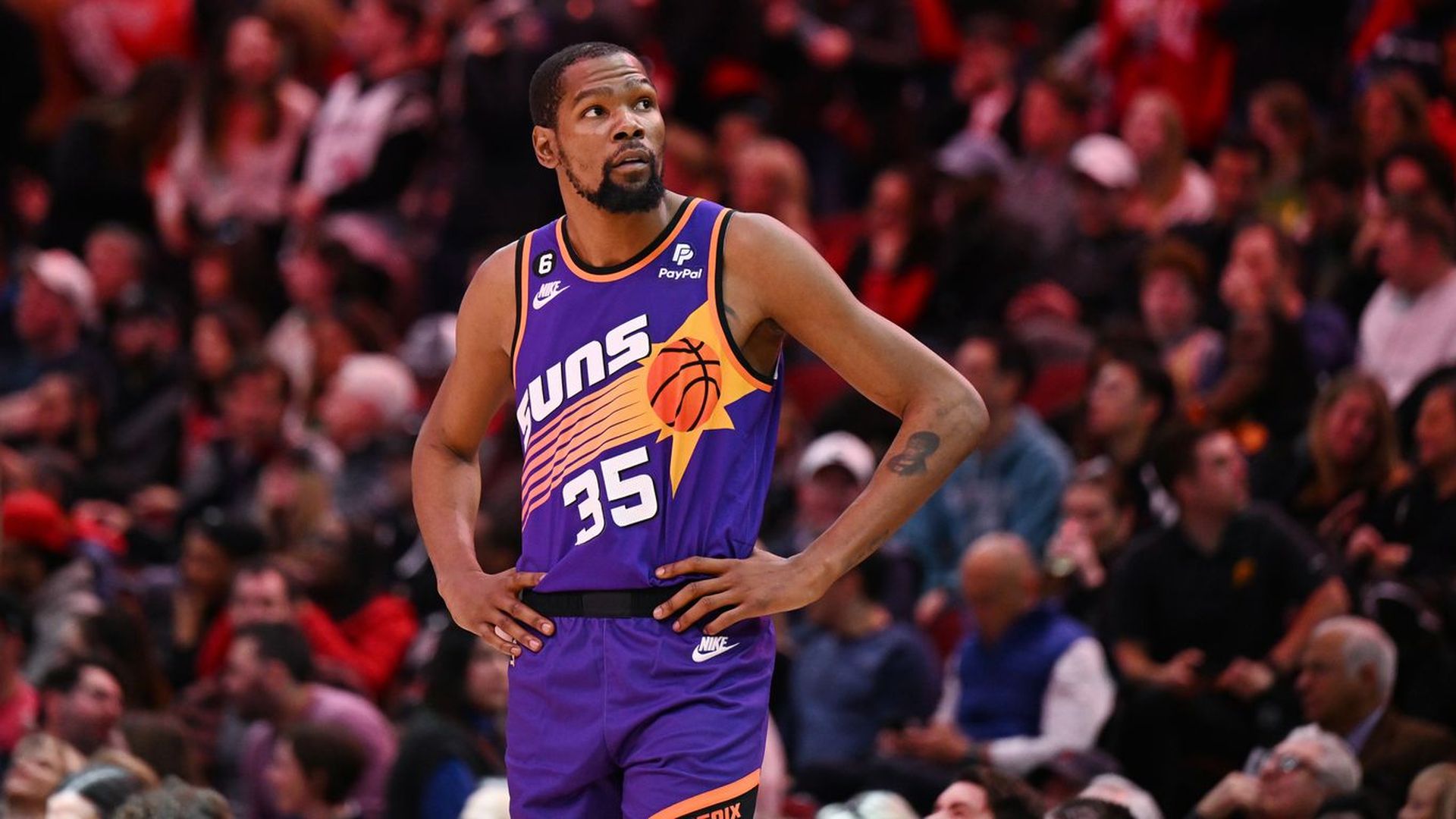 Wednesday was a rough night for hoops fans in Arizona, with an ankle injury derailing Kevin Durant's home debut.
Driving the news: Phoenix's new superstar sprained his right ankle during pregame warmups.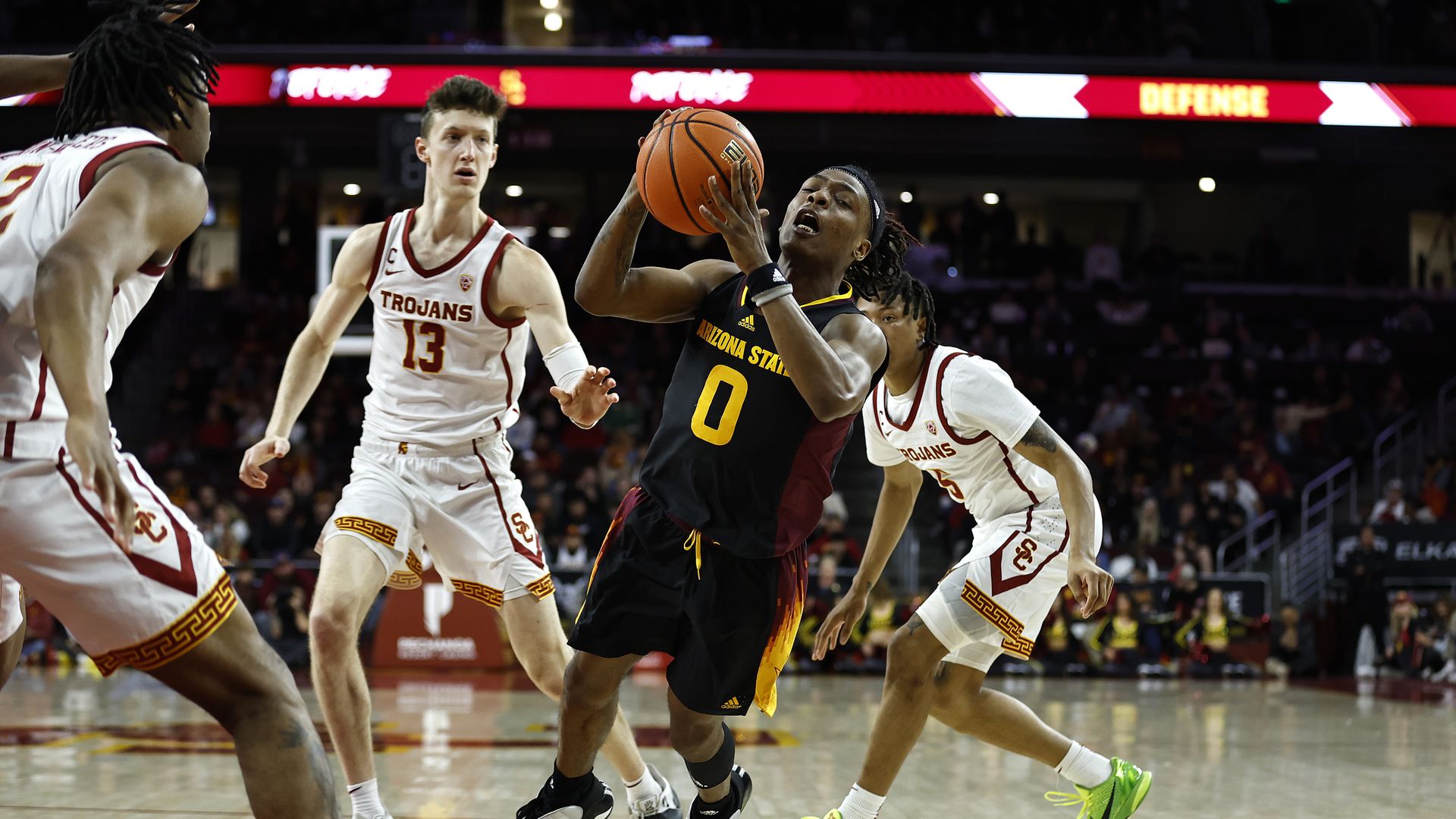 The Sun Devils will be competing for a spot in the March Madness brackets as the Wildcats jockey for position in the brackets in the Pac-12 men's basketball tournament, which kicks off Wednesday night.
State of play: ASU is on the proverbial bubble and is in ESPN college basketball guru Joe Lunardi's "first four out," so they likely need a strong showing in the conference tournament to snag a spot in the NCAA bracket.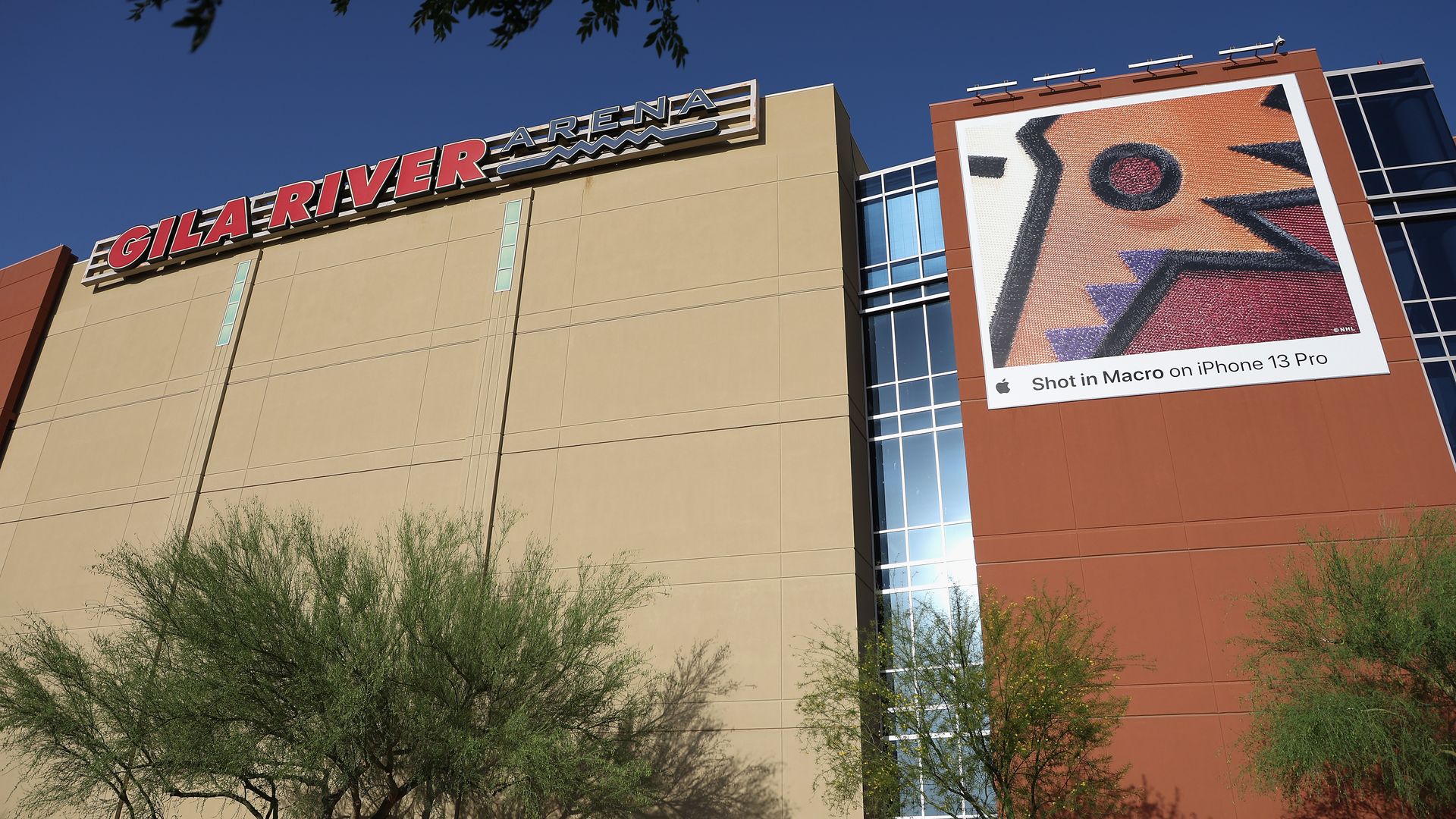 Glendale elected officials have unfettered access to a suite at the city-owned Desert Diamond Arena, and many have used it to bring friends or family members to watch hockey games, shows and concerts, according to records obtained by Axios Phoenix.
State of play: Phoenix City Council members came under scrutiny for their use of the city-owned Footprint Center earlier this year, following Axios Phoenix reporting documenting how they brought personal guests to NBA Finals games and big-ticket concerts.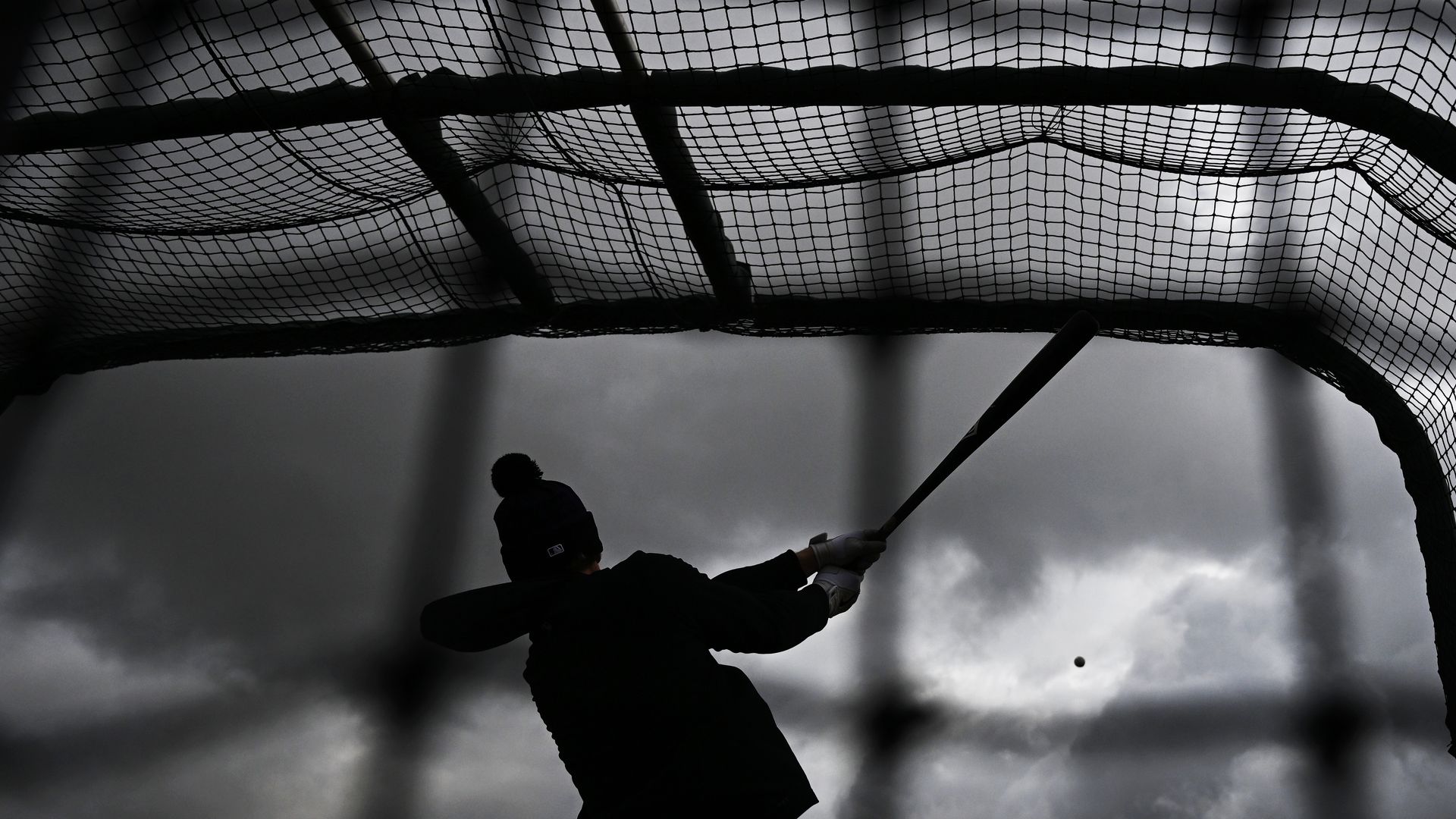 MLB players are not okay with our cooler-than-average spring training weather, The Athletic reports in hilarious detail.
What they're saying: "It's been f---ing freezing here," Brewers shortstop Willy Adames said.
Get a free daily digest of the most important news in your backyard with Axios Phoenix.
🌱
Support local journalism by becoming a member.
Learn more