Setting the table for Election Day
Nashville voters head to the polls Wednesday to choose the 10th mayor since the formation of the Metro government 60 years ago.
State of play: A crowded field of viable candidates has been narrowed to two: former Metro Councilmember Freddie O'Connell and businessperson and Republican political strategist Alice Rolli.
Catch up quick: To bring you up to speed on the election, we are revisiting some of the most notable Axios Nashville stories over the past 18 months that tell the tale of the mayor's race.
O'Connell was the first major candidate to officially enter the mayor's race.
In our initial story about his announcement, we described his candidacy this way: "O'Connell has a legislative record to appeal to progressives and a history of collaboration on economic development issues that may win over the city's business community."
His candidacy faced immediate challenges, notably fundraising.
From that story: "O'Connell must improve his fundraising game to be competitive. No candidate has successfully made the leap from a district council seat to the mayor's office in part because mayoral campaigns are expensive."
Mayor John Cooper's announcement that he wouldn't run for re-election turned the mayor's race into a free-for-all.
Up to that point, three candidates had lined up to challenge Cooper. We wrote after the news, "His once-in-a-generation decision jolted the city's power center, as several heavyweights openly considered joining the three existing candidates vying to replace Cooper."
Cooper's exit triggered four viable candidates to enter, including Rolli, who worked for a music education company on Music Row and previously served under Tennessee Economic and Community Development Commissioner Bill Hagerty.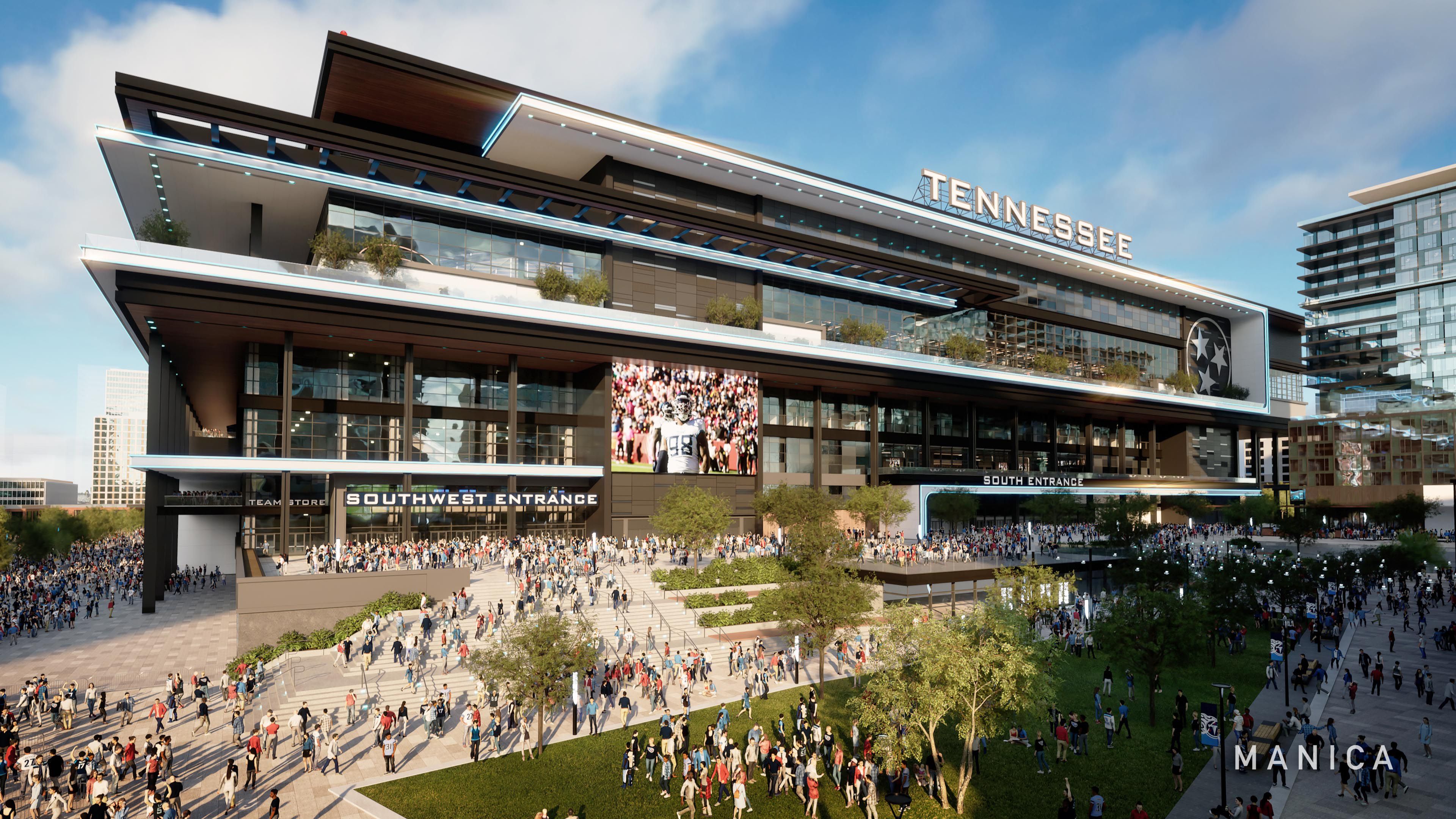 A few months after Cooper decided not to run, his administration presented Metro Council with a funding plan for a $2.1 billion Titans stadium.
The proposal created a wedge issue by which the top mayoral candidates could be judged.
O'Connell was one of two mayoral candidates to oppose the plan and the only one to vote against it. We wrote at the time, "Election Day is less than three months away, and the Titans stadium project offers the candidates an early chance to point to a high-profile issue and make their case to voters."
Not only did O'Connell loudly tout his vote, but his debut television ad doubled down. It featured a pickup football game that metaphorically pitted regular Nashvillians against "billionaires and bachelorettes."
Since voters decided to consolidate Davidson County into a single, metropolitan form of government in 1962, Democrats have had a stranglehold on the mayor's race.
Every Nashville mayor has been a Democrat. Even though Metro offices are nonpartisan, the election has created a lane for Republican candidates to utilize a partisan strategy appealing to conservative voters.
Flashback: David Fox did so in 2015. Ahead of the Aug. 3 election, we wrote that Rolli could use the same playbook.
And that she did: Rolli ended up with 20%, finishing second in the general election and landing a spot in the runoff.
O'Connell may have won over progressives by opposing the Titans deal, but his overall track record on economic development deals was more complicated.
In fact, the Titans stadium was the only major project he opposed. Because of his "pragmatic" approach, we wrote last month, the business community threw its support behind him in the runoff.
He even broke a record for fundraising, bringing in $1.2 million since the general election.
Of note: The Nashville Banner reports honky tonk mogul Steve Smith, who previously bankrolled ads against O'Connell, recently mended fences with the candidate.
The bottom line: Add it all up, and we enter Election Day with O'Connell as the decisive favorite.
More Nashville stories
No stories could be found
Get a free daily digest of the most important news in your backyard with Axios Nashville.