Mayoral candidate Alice Rolli makes her case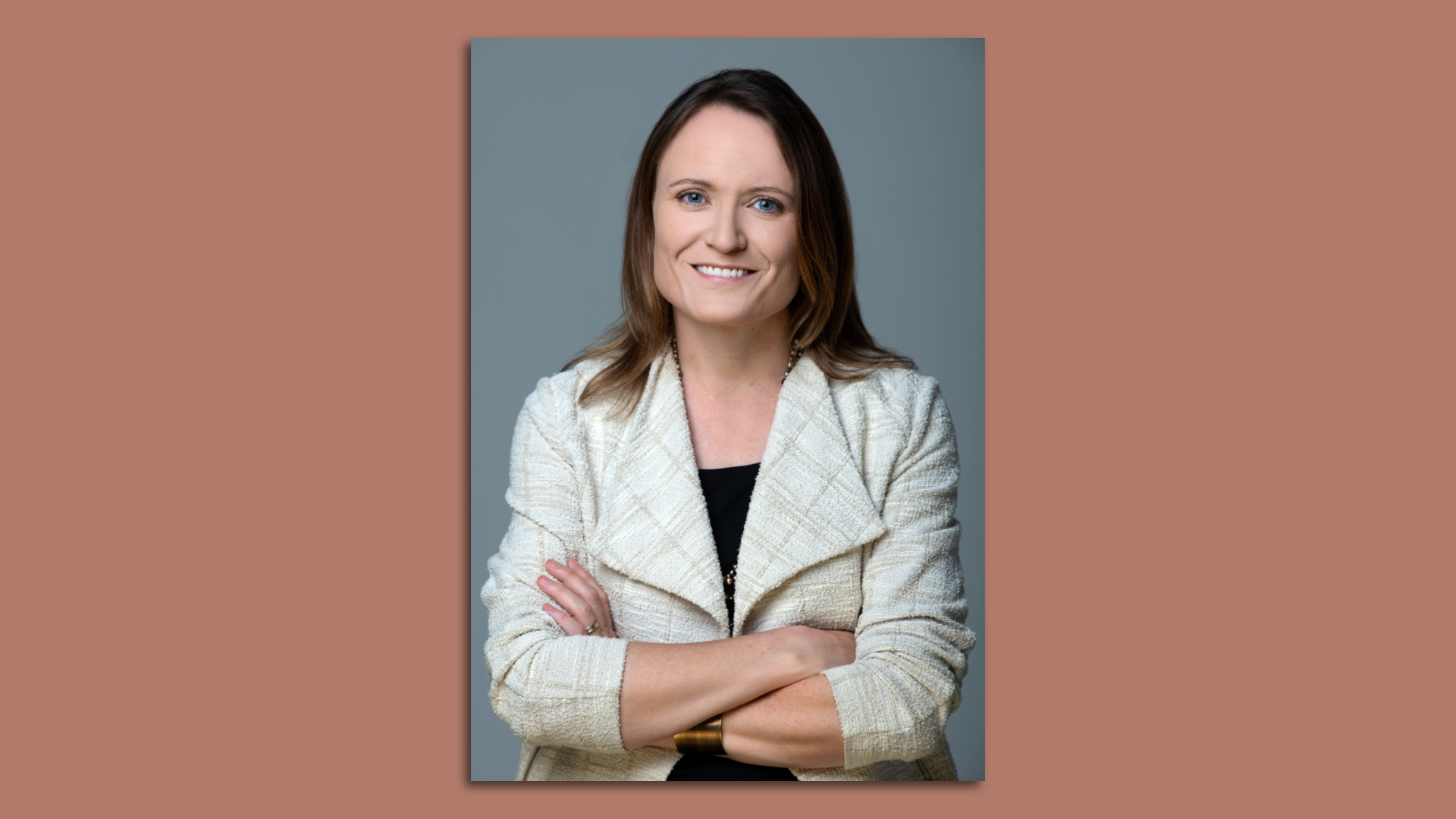 Alice Rolli says her campaign is rolling forward with "Ted Lasso-style" optimism despite the historical headwinds it faces.
In the 60 years since Nashville created the Metro government, a Republican has never been elected mayor. Rolli hopes to change that.
"If we keep putting these same coaches on the field, we'll get the same result. Maybe we've got to get somebody who's totally different. You know, that's me. I'm Ted Lasso."
She doesn't have to look far for a case study in a right-leaning candidate's chances to win a Nashville mayor's race. One of Rolli's most prominent backers is former school board chair David Fox, who reached the runoff in 2015 only to be soundly defeated by Megan Barry.
What she's saying: Rolli tells Axios the city's political mood has changed since then.
"The biggest difference is eight years ago, the Vanderbilt poll showed the majority of residents believed we were going in the right direction," Rolli says.
"Today, the majority believe we are going in the wrong direction. I think back then, David was talking about eating vegetables and they wanted ice cream and cotton candy. Now I think other things are different."
Why she's running: "I'm running to reset the compact between our citizens and our city hall," Rolli says. "I mean those words purposefully. Government doesn't function without the citizens saying, 'This is how it should function.'
"Right now, it doesn't seem to most residents that our city government is functioning very well. It feels to people who are not courthouse crowd people like we're causing a lot of unforced errors, like the [Metro Council vote rejecting a proposal to bring the Republican National Convention to Nashville]."
Rolli has a track record of working for Republicans, albeit for officials who are moderate by today's GOP standards.
She was the campaign manager for Sen. Lamar Alexander in 2014 and then worked in the Department of Economic and Community Development under Gov. Bill Haslam. She also is a businessperson who worked for a music education company on Music Row.
What she'd do on Day One: Rolli has campaigned on red meat issues of crime, fiscal responsibility and especially improving schools.
Neighborhood: Nashville native, lives in the Edgehill neighborhood.
Favorite weekend activity: "Anything with my kids, and I'm a big fan of our parks. My favorite thing is also probably gardening outside."
Favorite live music experience: When Thistle Farms collaborated with Nashville musicians for a benefit at the Ryman.
Best meal in Nashville: Brunch at Monell's, which has community-style seating. "We are reminded there that you never have to eat alone in Nashville."
More Nashville stories
No stories could be found
Get a free daily digest of the most important news in your backyard with Axios Nashville.