Congressional Democrats grow critical of Israel's war effort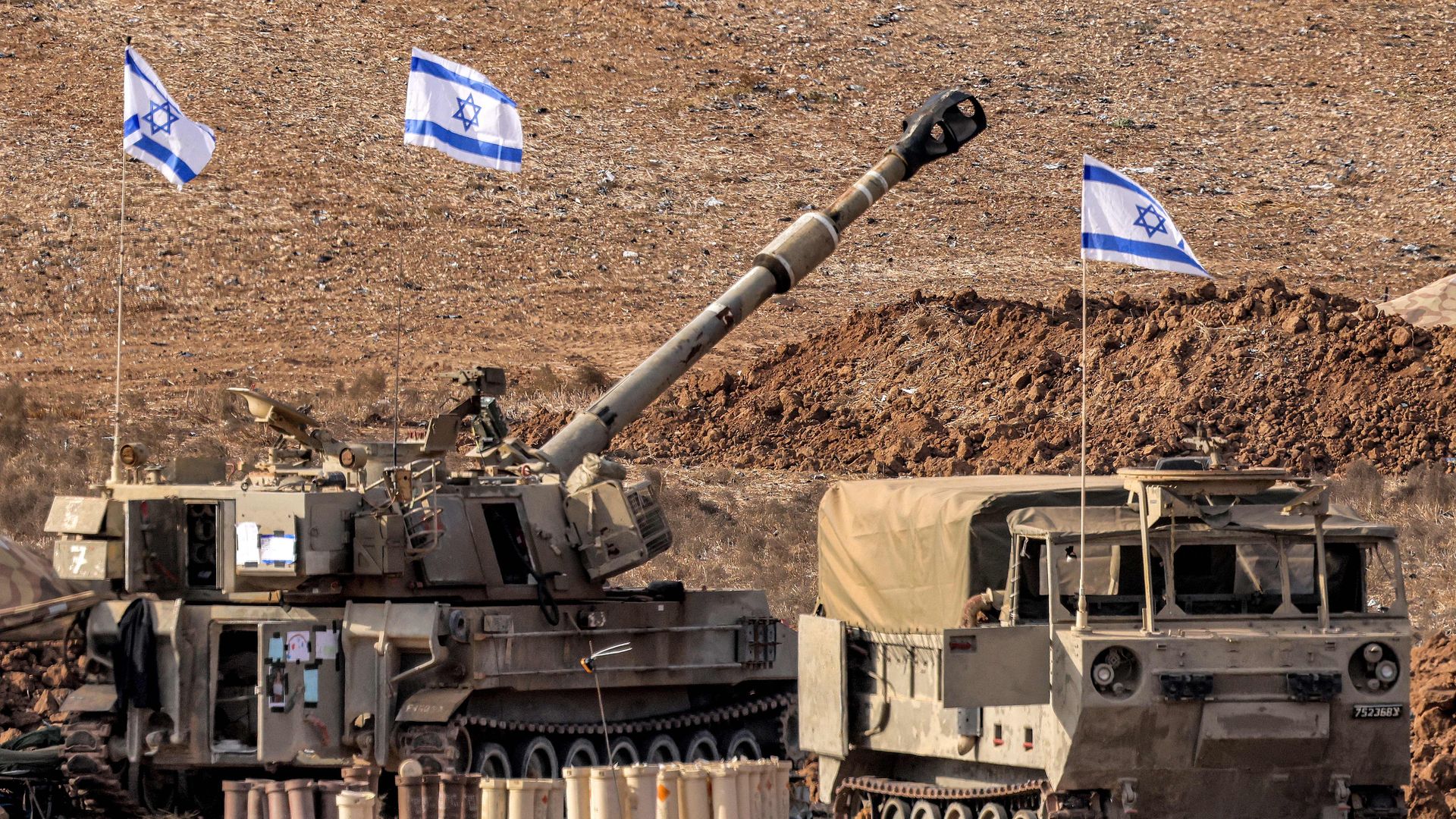 Democratic lawmakers are growing increasingly vocal in criticizing Israel's expanding ground offensive in Gaza, with some calling for more action to address the worsening humanitarian situation.
Why it matters: It's a considerable shift from the largely unified support Israel enjoyed from across the U.S. political spectrum in the immediate aftermath of Hamas' Oct. 7 attack that killed at least 1,400 Israelis.
Driving the news: Nearly 60 House and Senate Democrats signed a letter to Secretary of State Antony Blinken released Friday night urging him to press the Israeli government to do more to limit civilian casualties.
The letter called for Blinken to advocate more forcefully for the "humanitarian pauses" the administration has proposed and press Israel to comply with international law and limit casualties in Gaza, crack down on violence by Israeli settlers in the occupied West Bank and work towards a long-term peace deal.
"This conflict requires holistic U.S. leadership – addressing the grave humanitarian needs of today while working towards solutions that prioritize de-escalation, dialogue, and diplomacy," they wrote.
The letter was led by Sen. Martin Heinrich (D-N.M.) and Rep. Veronica Escobar (D-Texas), and was signed by half a dozen Jewish members, including swing-district Reps. Susan Wild (D-Pa.) and Seth Magaziner (D-R.I.).
The latest: Israeli Prime Minister Benjamin Netanyahu, after meeting with Blinken on Friday, rejected the idea of a pause without the release of hostages and said the country's military operation in Gaza will continue "with full force."
What we're hearing: Four House Democrats from across the party's ideological spectrum told Axios that they expect more calls from their colleagues for a pause, a rethinking of the Israeli war effort or even a ceasefire.
"The political ground has begun to shift as the attention goes from the causes of the war to the means by which the war is being prosecuted," said one member.
Graphic scenes of destruction in Gaza are fueling that shift, according to several of the Democrats: "What they see is the horror of what's happening in Gaza and ... [they feel it's] disproportionate to what happened on Oct. 7," said one.
Between the lines: One other factor driving the evolution is an increasingly fraught political dynamic for Democrats that has seen core liberal constituencies sour on the party's staunchly pro-Israel stance.
One of the House Democrats told Axios their voters "by and large are pacifist" and "trust Biden and Blinken on this. ... So they are, for now, holding their nose and keeping the faith. But that's not going to go on for much longer."
"Democrats are going to have war fatigue really soon, if they don't already," the lawmaker added.
The big picture: Democratic divisions on Israel have grown increasingly strained just in the last week as the House voted on a raft of Middle East-focused legislation.
Go deeper