House passes GOP's $14.3 billion Israel aid package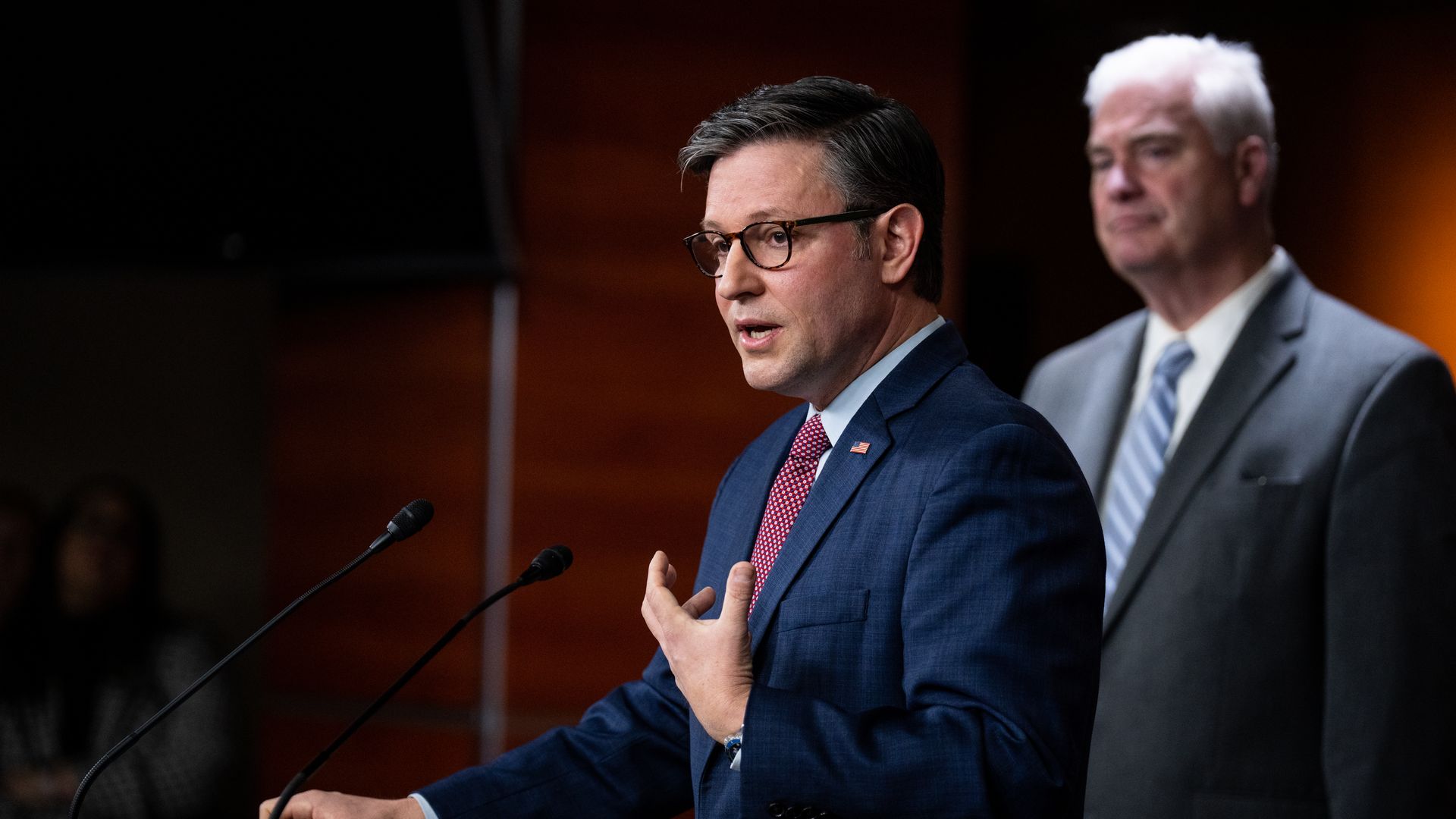 The House on Thursday voted to pass legislation providing $14.3 billion in military assistance to Israel while cutting funding to the IRS.
Why it matters: The bill puts the House deeply at odds with the Senate, which is poised to ignore the GOP measure altogether in favor of bipartisan legislation funding Israel, Ukraine and Taiwan.
The IRS clawback infuriated Democrats and fueled their concerns about the willingness of newly elected Speaker Mike Johnson (R-La.) to work across the aisle.
Driving the news: The House voted 226-196 to pass the emergency supplemental spending bill, with most Republicans voting for it and most Democrats voting against it.
Right-wing Reps. Marjorie Taylor Greene (R-Ga.) and Thomas Massie (R-Ky.), both perennial skeptics of foreign aid, voted against the bill.
12 Democrats voted for the bill, mostly staunchly pro-Israel Jewish members and those from swing districts.
By the numbers: The bill includes $4 billion for Israel's "Iron Dome" and "David's Sling" anti-missile defense systems, as well as an additional $1.2 billion for the development of the country's "Iron Beam" system.
It also includes $200 million for the protection of U.S. government personnel and emergency evacuations of American citizens and $4.4 billion to replenish Pentagon stockpiles to replace munitions and weapons sent to Israel.
The bill offsets the Israel aid with $14.3 billion in cuts to IRS spending from the Inflation Reduction Act.
The intrigue: Rather than saving money, the non-partisan Congressional Budget Office determined the IRS clawback would add $12.5 billion to the federal deficit over a decade due to lost tax revenue.
The backdrop: Democratic leadership whipped forcefully against the bill, according to multiple Democratic sources.
House Minority Leader Hakeem Jeffries (D-N.Y.) "quite firmly" made the case against the bill in Democrats' closed-door caucus meeting on Thursday morning, according to a senior House Democrat.
Jeffries argued that Israel aid has always been bipartisan and that politicizing the issue was cynical. He was backed up by several committee ranking members.
Go deeper