Follow the latest updates on the Hamas-Israel war here.
Hamas stunned the world when it launched a surprise air, land and sea attack against cities across Israel on Oct. 7 in the most serious incursion against the country in decades. The Israeli military has retaliated with heavy bombardment against the besieged Gaza Strip.
The big picture: It's some of the worst violence this part of the world has seen in years.
How it happened
Hamas fired thousands of rockets at Israeli cities early on Oct. 7. More than 1,200 people were killed, including more than two dozen Americans, as of Oct. 12.
Hamas militants then broke through the border barrier between Gaza and Israel. They entered southern Israel with pickup trucks and occupied Israeli villages and towns close to the border, killing soldiers and civilians, while taking "a significant number" of others, including children and elderly women, hostage. Americans are among the hostages.
In what AP described as a rampage "believed to be the worst civilian massacre in Israeli history," Hamas killed at least 260 Israelis at a music festival being held in a field outside of Kibbutz Re'im in southern Israel near the border with Gaza. Many others were taken hostage.
A Hamas military wing spokesperson said on Saturday that all those who were kidnapped were being held in hideouts around Gaza, including in tunnels.
The Israeli military didn't respond to the initial attack for several hours.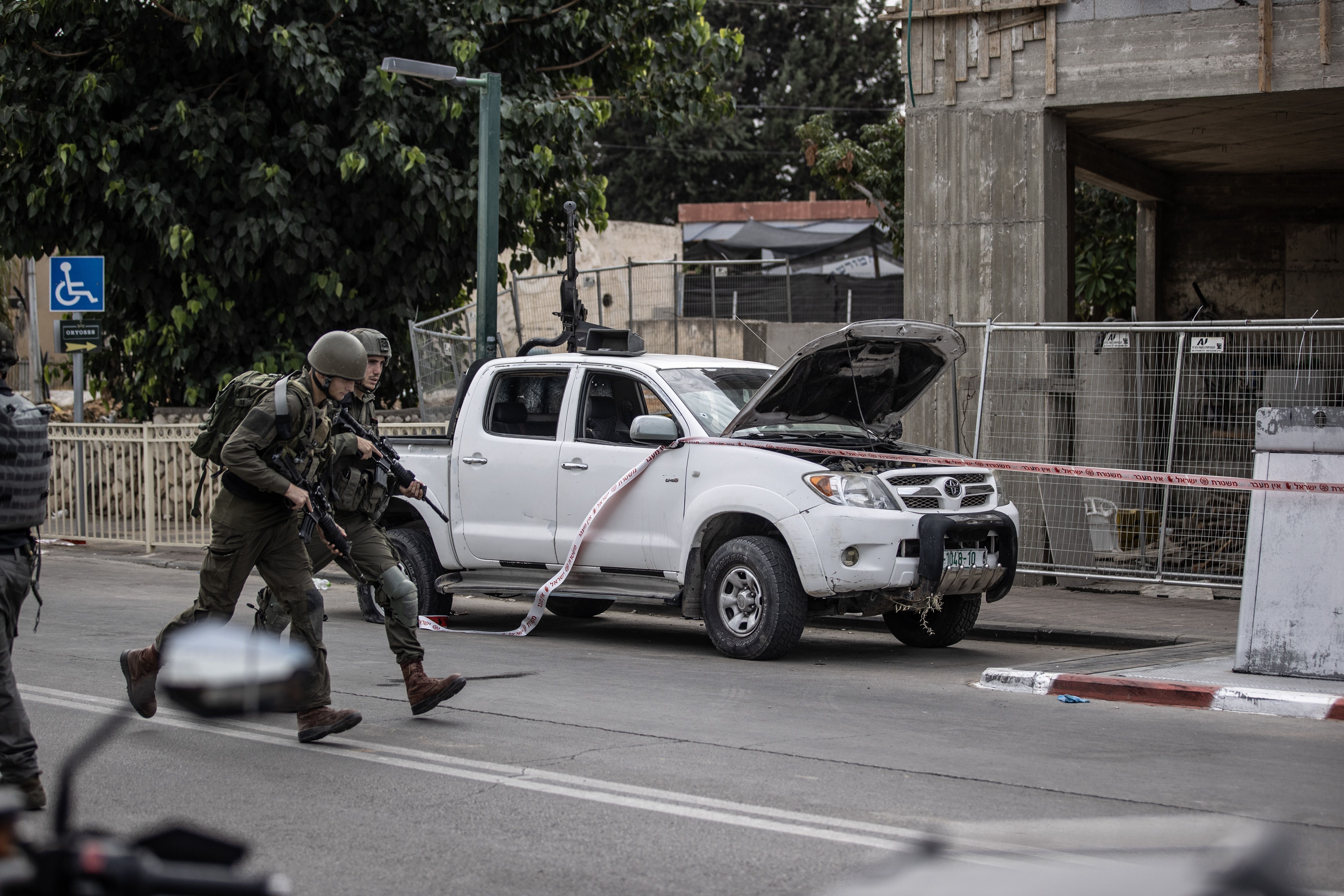 Israeli PM Netanyahu's response to the Hamas attack
Israel has retaliated with airstrikes, with Netanyahu saying, "the enemy will pay an unprecedented price."
The death toll from Israeli strikes in Gaza was more than 1,500 people as of Oct. 12, and aid groups warned of an increasingly dire humanitarian crisis as the enclave went dark after its sole power plant was shut down and began to run low on food and other medical supplies due to Israel's "complete siege."
Netanyahu told Palestinian residents to leave areas where militants were located, saying Israel would "turn all Hamas hiding places into rubble."
"We will operate everywhere and with all of our force. This war will take time and it will be difficult but we will win," Netanyahu said.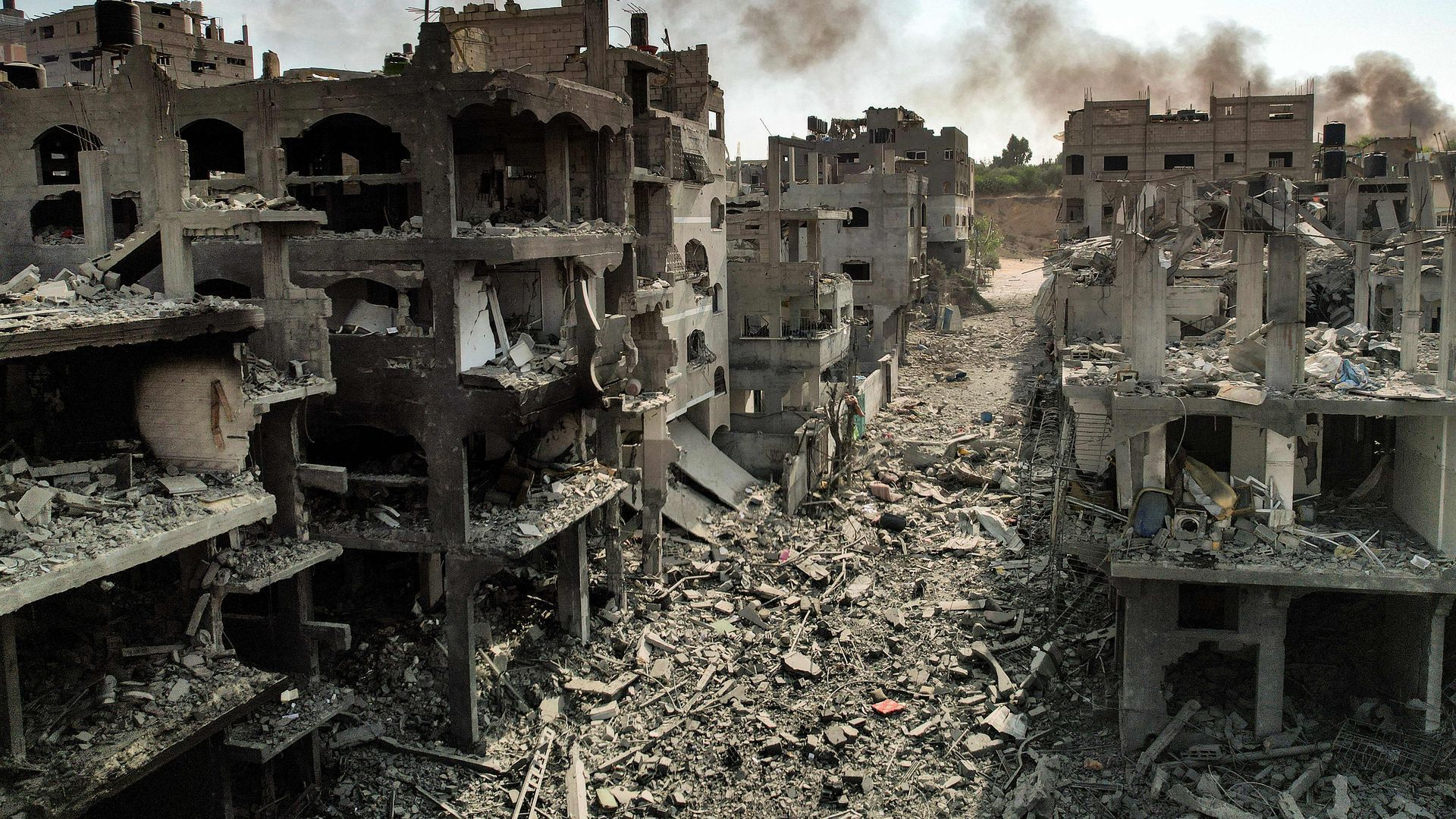 What did Hamas say about the attack?
Hamas spokesperson Khaled Qadomi told Al Jazeera as the attack was unfolding that the group wants "the international community to stop atrocities in Gaza, against Palestinian people, our holy sites like Al-Aqsa."
"All these things are the reason behind starting this battle," he said.
More than 2 million Palestinians live in Gaza — an area roughly twice the size of Washington, D.C., which has been under a strict blockade by Israel, backed by Egypt, for 16 years.
Violence in the occupied West Bank has escalated this year, including an attack on Palestinians in the village of Huwara in February. Israel's far-right government has moved to expand housing in Israeli settlements in the West Bank, which most of the international community considers illegal under international law.
Violence and escalating tensions have often centered around a holy site for both Jews and Muslims in Jerusalem that is home to the Al-Aqsa Mosque.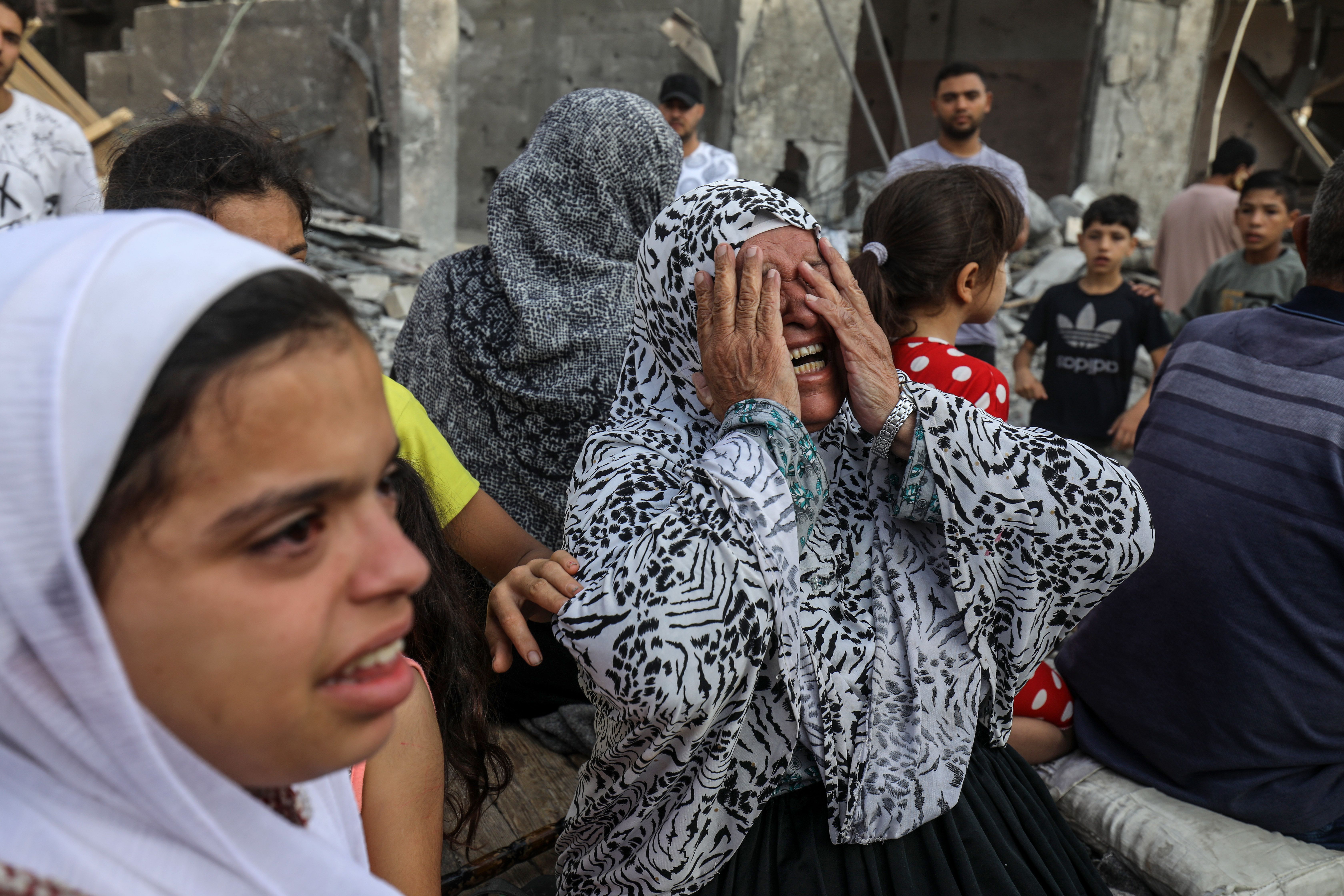 What is the U.S., Iran and Saudi Arabia saying
Israel's allies and many other countries condemned Hamas' attack. Others called for a de-escalation on both sides.
President Biden stressed the U.S. stands by Israel and fully supports its right to defend itself.
"The brutality of Hamas' blood thirstiness brings to mind the worst rampages of ISIS. This is terrorism," Biden said in televised remarks on Tuesday.
The first U.S. weapons shipment arrived in Israel on Oct. 10. The U.S. moved its Ford carrier strike group, which includes the USS Gerald R. Ford aircraft carrier, to the Eastern Mediterranean to "bolster regional deterrence efforts," the Pentagon said.
Secretary of State Tony Blinken visited Israel on Oct. 12
European Commission President Ursula von der Leyen in an online statement said she unequivocally condemned "the attack carried out by Hamas terrorists against Israel ... Israel has the right to defend itself against such heinous attacks."
Iran's Foreign Ministry spokesperson Nasser Kanaani congratulated Palestinian fighters, calling the attack a "turning point in the ongoing process of armed resistance by the Palestinian people," per the semi-official ISNA news organization.
"What happened today is in line with the continuation of the victories of the anti-Zionist resistance movement in various areas, including in Syria, Lebanon, and occupied territories."
Iran has denied reports it played a role in the attack.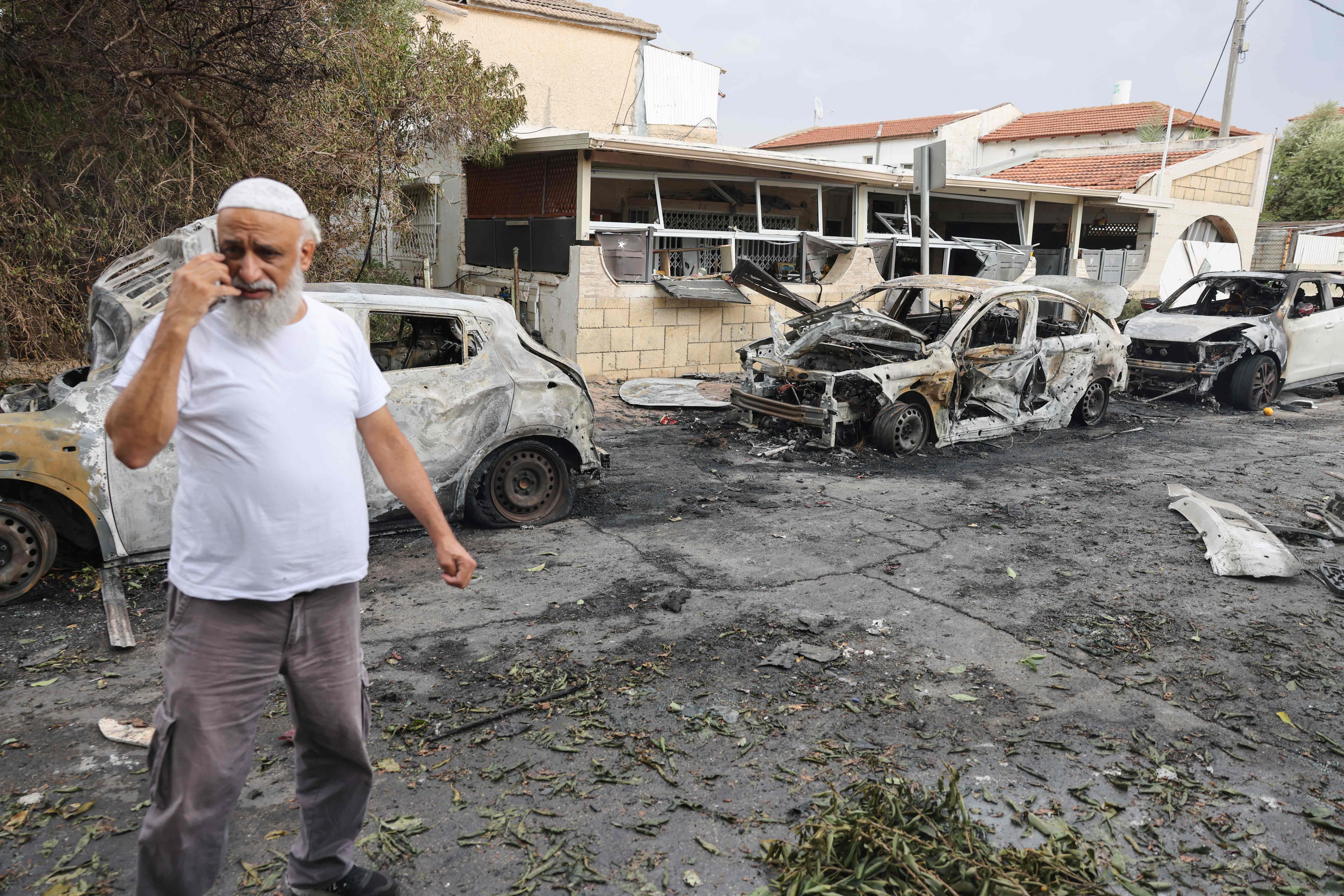 Saudi Arabia, which has been negotiating a possible mega-deal with the U.S. that could include normalization between the kingdom and Israel, urged both sides to end the escalation and protect civilians, according to Saudi state media.
It recalled its previous "repeated warnings of the danger of the explosion of the situation, as a result of the continued occupation, the deprivation of the Palestinian people of their legitimate rights, and the repetition of systematic provocations against its sanctities."
State of play
The recent violence unfolded amidst a deep political crisis in Israel over Prime Minister Benjamin Netanyahu's government's judicial overhaul, which had weakened the country's military, economy and society.
Go deeper... Scoop: House committee heads prepare bipartisan pro-Israel measure
Editor's note: This story has been updated with additional details throughout.
Go deeper