Israeli settlers torch Palestinian homes, cars after deadly attack in West Bank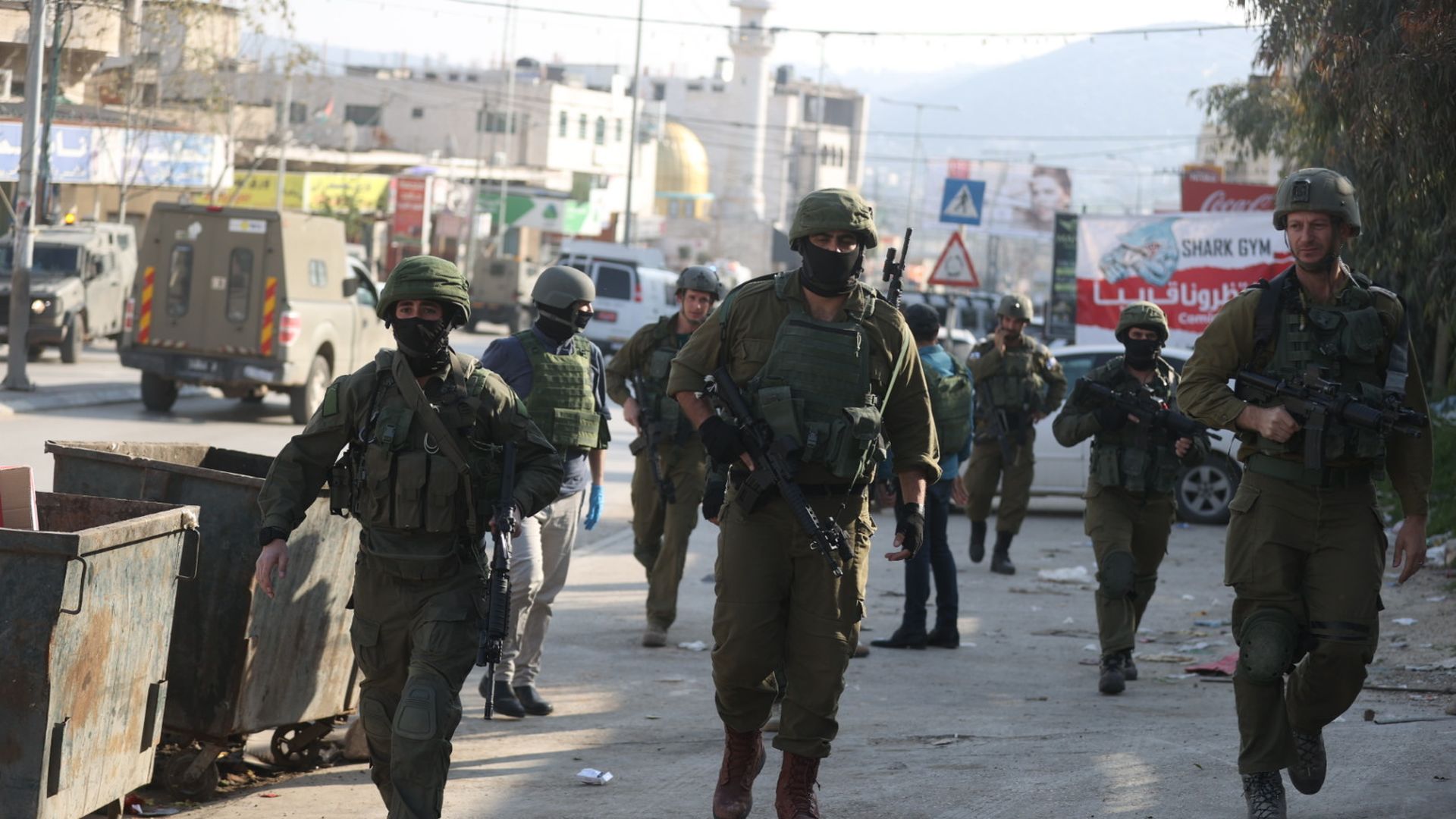 At least one Palestinian was killed when hundreds of Israeli settlers descended on the northern occupied West Bank town of Hawara on Sunday, attacking Palestinians and setting dozens of cars and homes ablaze, according to Palestinian officials. The rampage came after Israeli authorities said a Palestinian gunman killed two settlers in the town earlier in the day.
The big picture: The violence, including some of the worst by Israeli settlers in years, cast doubt on whether the commitments made by Israeli and Palestinian officials earlier Sunday aimed at de-escalating tensions in the West Bank will succeed.
Driving the news: Israeli officials said a Palestinian gunman killed two Israelis as they were driving through Hawara, near the city of Nablus early Sunday. No group immediately claimed responsibility and the shooter remained at large by Sunday afternoon.
Several hours after the shooting attack, settlers attacked the town and set several Palestinian houses and more than two dozen Palestinian cars on fire, according to Israeli security officials. The Israeli military helped evacuate several Palestinian families, the officials said.
A 37-year-old Palestinian man was killed and several others injured, according to the Palestinian Red Crescent.
The violence lasted for hours before the Israeli military took control of the area.
What they're saying: The Palestinian Presidency in a statement condemned the attack on Hawara, calling it "a terrorist act carried out by Israeli settlers, under the protection of the Israeli occupation forces."
The Palestinian Presidency blamed Israel and specifically pointed to the "positions of some ministers of this extreme right-wing government." The Israeli government includes two ultranationalist ministers who are settlers and known for their Jewish supremacist rhetoric.
"This terrorism and whoever stands behind it aims to destroy and thwart the international efforts exerted to try to get out of the current crisis," the statement added. The Palestinian Presidency urged the U.S. to lead the international community in pressing Israel to stop attacks against Palestinians.
Salah al-Arouri, the deputy head of Hamas' political bureau, called on Palestinians in the West Bank to confront the Israeli military and settlers to show support for Hawara.
Israeli President Isaac Herzog condemned the settler attack, saying "violence against innocent people is not our way".
Prime Minister Benjamin Netanyahu urged the settlers "not to take the law into their own hands"
State of play: Violence in the occupied West Bank has been escalating for months.
In an attempt to calm the situation, Israeli and Palestinian leaders met on Sunday in a rare high-level meeting in Jordan — which also included Jordanian, U.S. and Egyptian officials — and agreed to take several steps to help de-escalate the situation.
But the attack on Hawara, which came after the Jordan talks concluded, highlights how serious the situation in the West Bank is and calls into question how realistic it will be to restore calm.
Go deeper