Former Memphis police officer accepts plea deal in Tyre Nichols case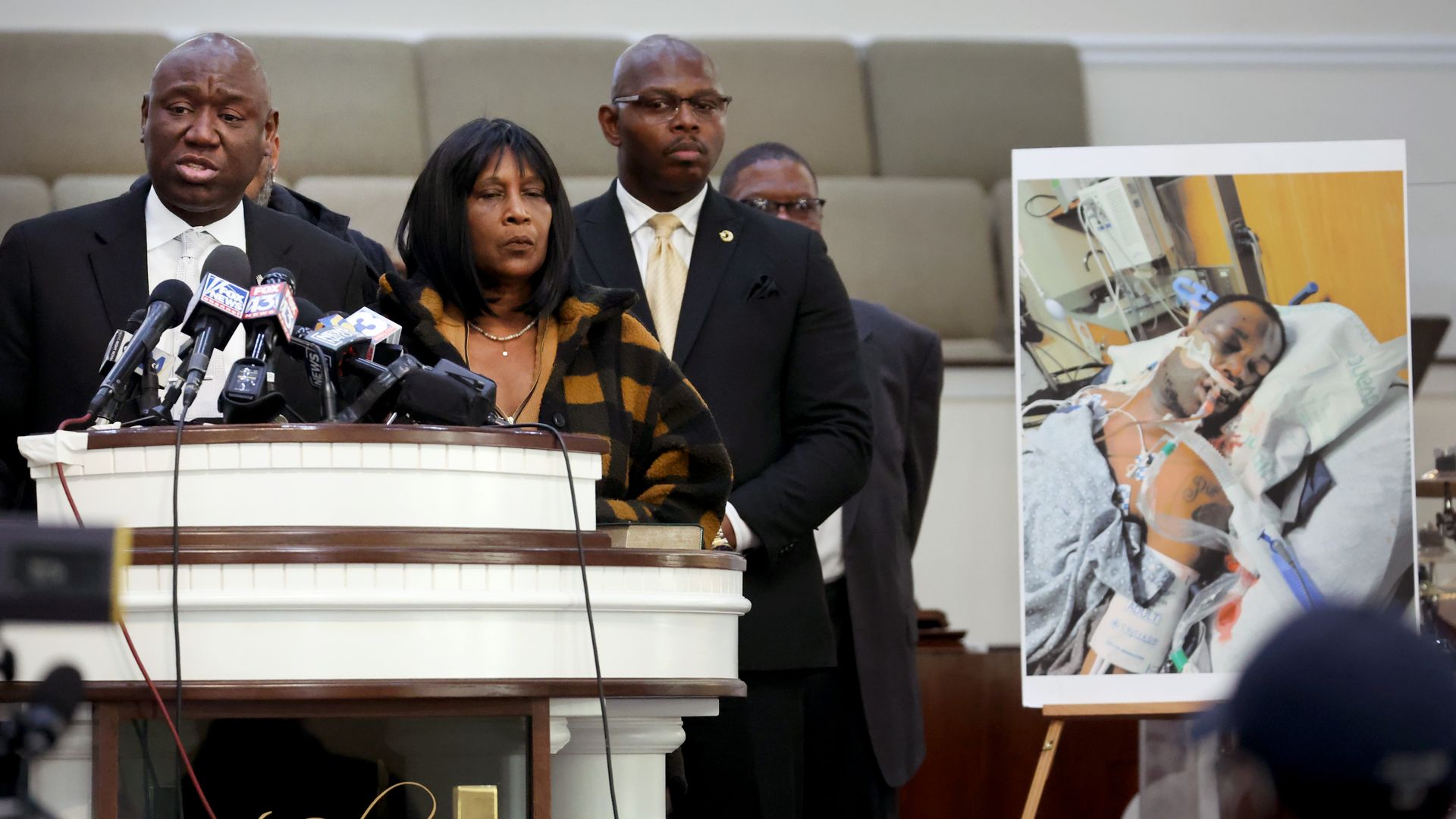 A former Memphis police officer charged in the fatal beating of Tyre Nichols in January pleaded guilty to federal charges on Thursday as apart of a plea agreement.
Why it matters: Desmond Mills Jr. is the first of the five ex-officers charged in the case to reverse his original plea and agree to cooperate with investigators.
Catch up quick: Nichols, a 29-year-old Black man​, died days after he was beaten by officers during a traffic stop on Jan. 7, 2023.
The Memphis Police Department (MPD) publicly released graphic footage of the violent beating, which horrified many in the public and drew widespread condemnation from elected officials and members of the community.
The department initially said Nichols' was stopped for "reckless driving" but later retracted that statement, saying the available footage contained no evidence that Nichols' was driving erratically.
Tennessee charged the officers — Mills, Tadarrius Bean, Demetrius Haley, Emmitt Martin III and Justin Smith — with second-degree murder, aggravated assault, aggravated kidnapping, official misconduct and official oppression.
The Department of Justice in September indicted the five officers on federal charges. The DOJ accused them of willfully depriving Nichols of his constitutional rights by using unreasonable force and depriving him of medical assistance while knowing he was seriously injured.
Shelby County District Attorney Steve Mulroy's office said Thursday Mills pleaded guilty to federal charges of excessive force and obstruction of justice and will plead guilty to several of the state charges related to Nichols' death.
As part of his plea agreement, Mills agreed to cooperate with ongoing state and federal investigations into the beating.
Federal and state prosecutors recommended a sentence of 15 years for mills, though the presiding federal judge would make a final sentencing decision at an upcoming hearing.
After Mills is sentenced in federal court, he will then plead guilty to the state charges but will only receive a federal sentence.
What they're saying: "I join Tyre's family in saying this is a fair result, given Mr. Mills' level of involvement, and his willingness to cooperate with us," Mulroy said in a statement.
The big picture: The former officers were a part of a now-disbanded specialized unit within the MPD meant to crack down on violent crime. It was accused of using excessive force and other constitutional violations.
The MPD is under multiple investigations from the Justice Department regarding its use-of-force and de-escalation policies and whether its officers have a pattern of violating the Constitution or federal law.
Go deeper: Courts take action as police reform stalls
Go deeper