DOJ charges 5 ex-Memphis officers over fatal beating of Tyre Nichols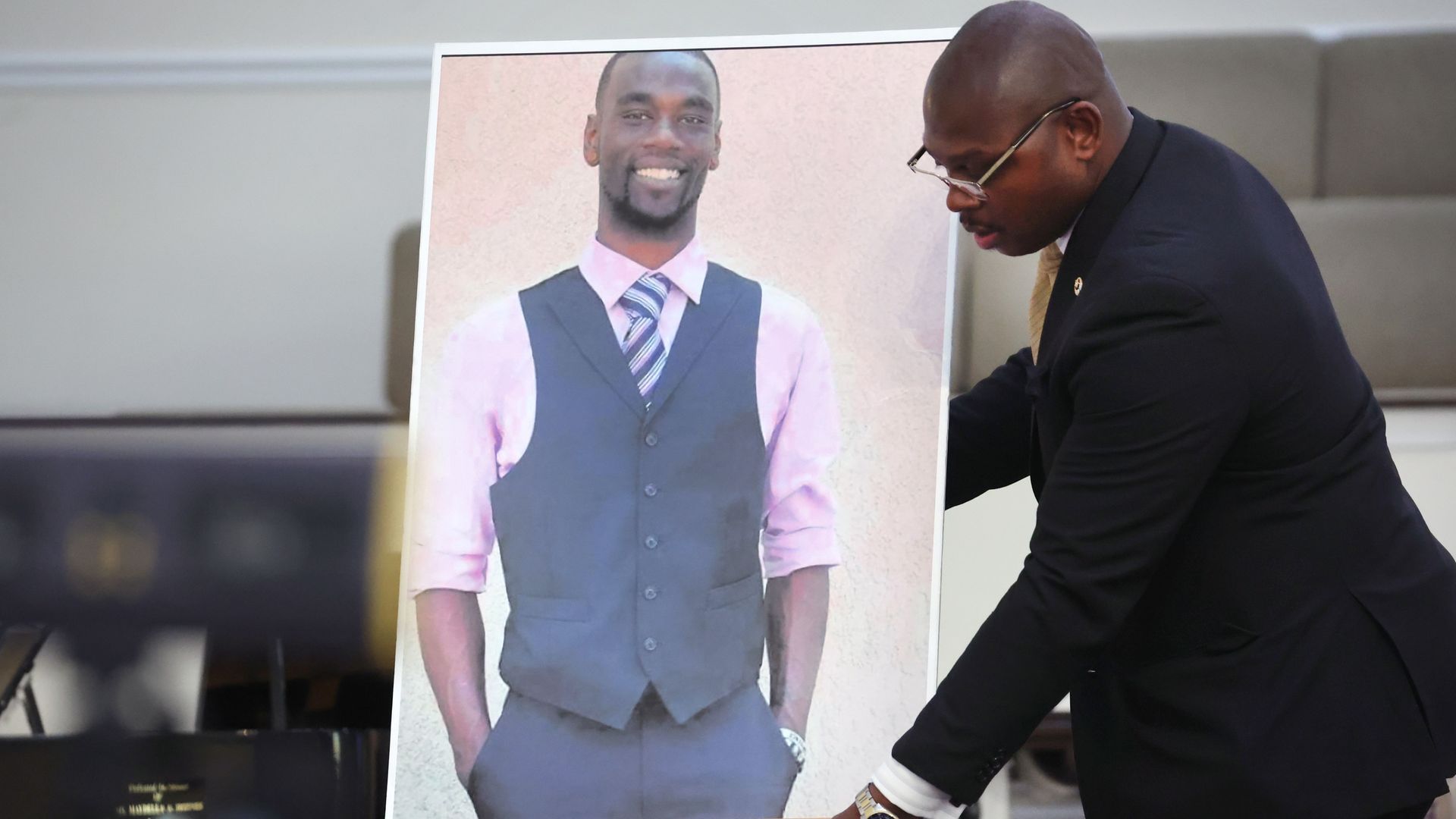 The Department of Justice indicted five former Memphis police officers who were charged in a state murder case over the fatal beating and death of 29-year-old Tyre Nichols earlier this year.
Why it matters: The DOJ charged the five men — Tadarrius Bean, Demetrius Haley, Emmitt Martin III, Desmond Mills Jr. and Justin Smith — with multiple federal civil rights, conspiracy and obstruction offenses.
Nichols, a 29-year-old Black man​, died days after being beaten by Memphis police officers who were members of a now-disbanded specialized unit during a January traffic stop.
The charges stem from the department's investigation into Nichol's death, which is said was the result of the officer's "unlawful assault" against him.
Details: The DOJ said the five men were charged with willfully depriving Nichol's of his constitutional rights by using unreasonable force and depriving him of medical assistance while knowing he was seriously injured.
It alleged that the men conspired to cover up their actions by "omitting material information and by providing false and misleading information" to their supervisors, other officers, Memphis Fire Department personnel and in reports filed after the assault.
By omitting information and supplying misleading or false information to other officers, the men also obstructed justice, the department alleged.
What they're saying: "Officers who violate the civil rights of those they are sworn to protect undermine public safety, which depends on the community's trust in law enforcement," Attorney General Merrick Garland said in a statement on Tuesday.
"They dishonor their fellow officers who do their work with integrity every day. The Justice Department will continue to hold accountable officers who betray their oath," he added.
The big picture: The former officers in February pleaded not guilty to a series of charges filed by Tennessee, including second-degree murder.
The city of Memphis publicly released graphic footage of the traffic stop earlier this year.
In the aftermath of Nichol's death, the Justice Department opened a probe into the Memphis Police Department's policies and a national investigation into the use of specialized police units.
Go deeper: Ohio police release video showing officer fatally shooting pregnant Black woman
Go deeper