Ohio police release video showing officer fatally shooting pregnant Black woman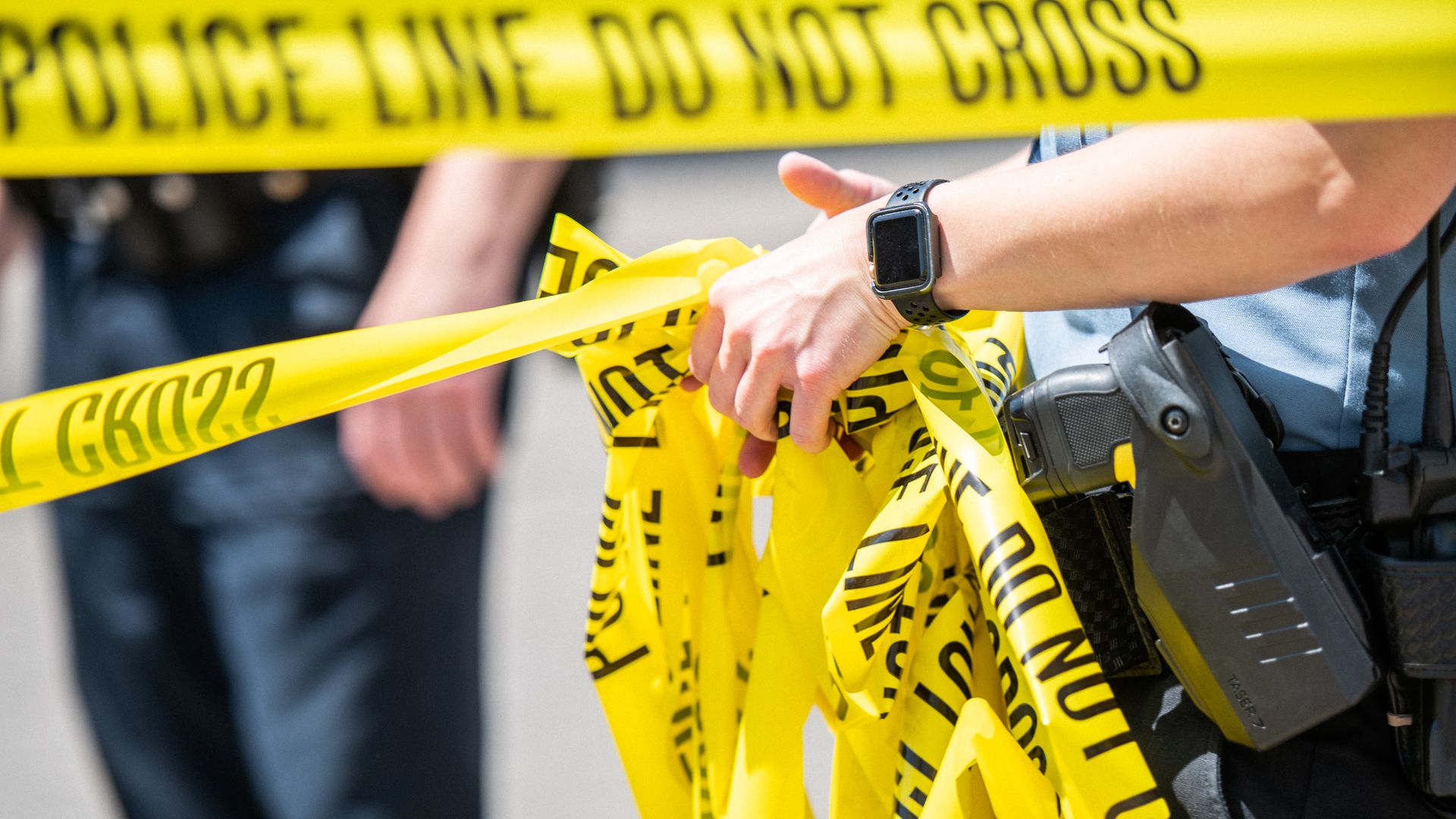 An Ohio police department on Friday released body-camera footage of an officer fatally shooting a pregnant Black woman last week.
Driving the news: The footage includes graphic and violent content. It shows two police officers approaching Ta'Kiya Young, 21, seated in her car in a grocery store parking lot in Blendon Township, a suburb of Columbus, Ohio.
One officer stands by Young's window while the other stands in front of the car, pointing a gun. The officer closest to the driver's window tells Young she had been accused of theft. Both officers can be heard telling her to get out of the car.
The video appears to show Young accelerating toward the officer standing in front of the car, then the officer fires a shot through the windshield and Young screams. Her car rolls and hits the store, before officers smash the driver's window.
Young died shortly after the shooting. Her unborn child did not survive.
In a statement last week, police said that officers had been informed by a grocery store employee that several people had left the store with stolen items. Among them was Young, who had allegedly taken multiple bottles of alcohol, AP reported.
"This was a tragedy. Ms. Young's family is understandably very upset and grieving," Blendon Police Chief John Belford said in a statement Friday.
The release of the video was delayed due to the necessary redactions and legal review, Belford said.
The identities of the two police officers were not released.
Belford said that in the wake of the shooting he instructed the Ohio Bureau of Criminal Investigation (BCI) to conduct an independent investigation into the matter. Both officers were put on administrative leave.
After reviewing the footage, one of the officers was allowed to return to work.
What's next: "A lawsuit is very likely to be filed about this incident. There may be other legal proceedings as well," Belford said.
Go deeper